Kena Peay has loved both cooking and the outdoors since she was a kid growing up in Washington state.
After beating renowned chef Cat Cora on NBC's Food Fighters in 2014, Peay began combining those passions, sharing weekly Instagram videos she calls "cooking while I adventure." With her gorgeous yet approachable recipes, penchant for spectacular locations, and magnetic personality, she's drawn a community of nearly 70,000.
How did you get into hiking?
Frederickson, Washington, where I grew up, is a small town an hour away from Mount Rainier—Mount Tahoma is the indigenous name. [My family] used to go to Point Defiance and other parks. ... As kids, we weren't allowed to stay in the house. We had to ride our bikes, skateboard and explore our backyard. My parents did not want us sitting around watching TV.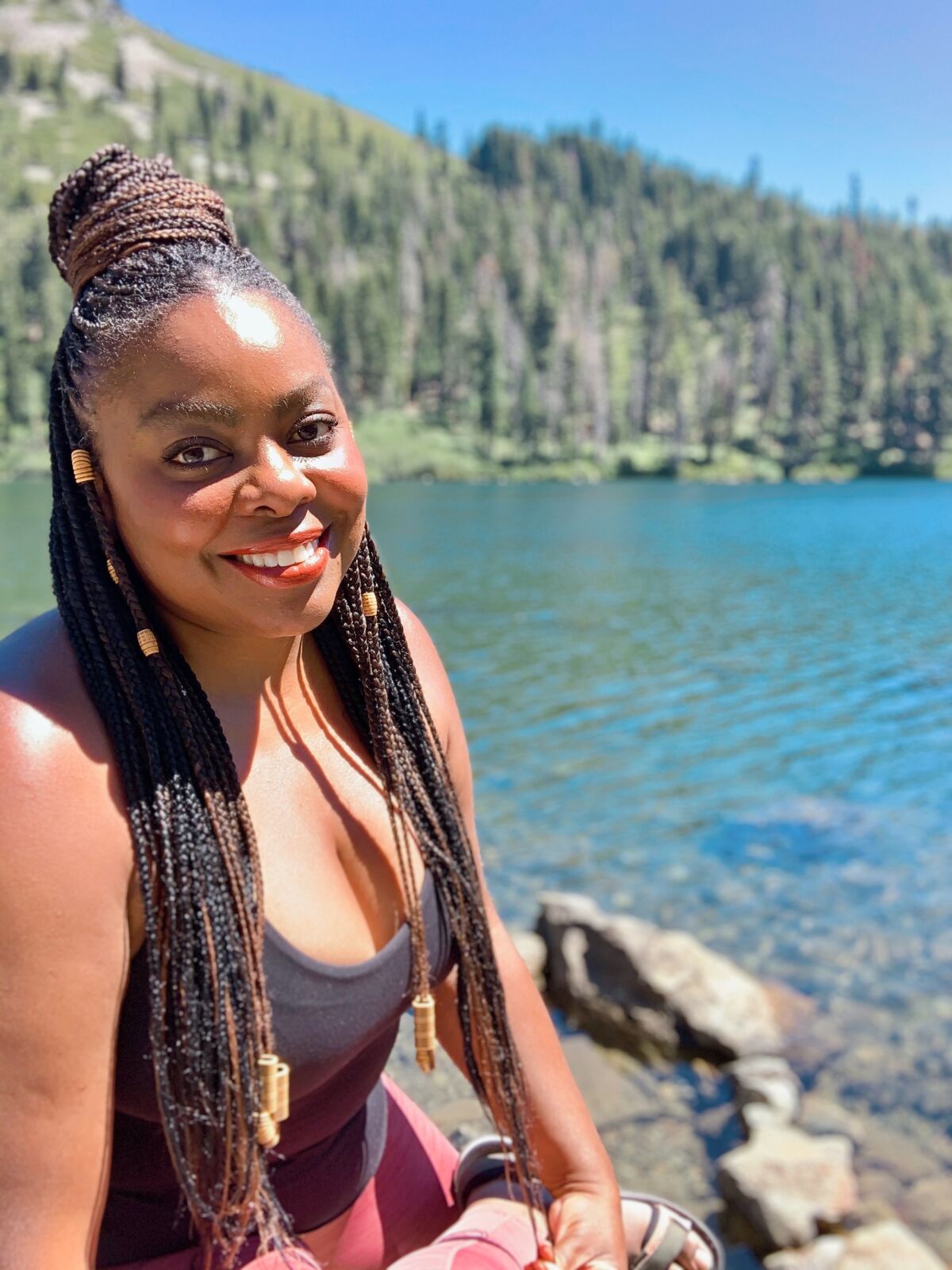 How did you get into trailside cooking?
I was at Mount Shasta, and the views were so exceptional, I was like, 'why not have exceptional food to go with it?' I went to Heart Lake Trail, and it was a beautiful, crisp fall day with all the colors. I cooked right at sunset, and I was hooked after that.
Do you have any tips for would-be hiking chefs?
Make sure everything is prepped. Plan out your day—are you going to eat after hiking for three hours, or eat first, before an intense hike? I use a small butane canister with a screw-on stove, and I usually have one small pan and one bigger one. Pack out your food scraps and trash, to protect both the natural environment and wildlife in their home. And know where you're cooking, so you avoid anything that'll catch fire.
What are your favorite National Forests?
I still love the Shasta-Trinity, but also the Eldorado National Forest. The trails are gorgeous, and it's not overcrowded.
Do people treat you differently as a Black woman on the trail?
I was once pushed on the trail by a white male, which was really upsetting. It was definitely racially targeted—he had to come into my space to do it, and he was twice my size. But when I'm on the trail cooking, most people say, 'Hey, that's a really good idea.'
What do you hope to accomplish by sharing your cooking adventures?
My hope is that when people see it, they want to get out in the outdoors, not just to cook but just to go explore. Mother nature offers free therapy. Black and Brown people have been lovers of the outdoors for years, and this isn't a new space for many of us. That narrative needs to be changed, and that's why I'm sharing my love for the outdoors.
How can we use social media help get more Black people and people of color outside?
I want to talk about the activism around not geotagging, and the gatekeeping on social media where the message is, 'Let's not share where these locations are, because we want to protect them.' That's another way to gatekeep from Black and Brown communities. It's like performative activism to me. If we really want to protect those spaces, we should really be better allies to Indigenous people by amplifying their work on protecting and having rights to their own lands.
Learn new recipes and follow Kena along on the trail @kenapeay on Instagram.