Contributing Writer for the National Off-Highway Vehicle Conservation Council (NOHVCC), Dave Halsey outlines the steps to a fun visit to our National Forests with off-highway vehicles.
Riding off-highway vehicles (OHVs) on America's National Forests is a popular recreational activity. It's a great way to see the beauty and grandeur of our public lands, while riding with friends and family. Here are five steps to make sure your rides are enjoyable, safe and responsible when venturing out on the Forest roads and trails on National Forests.
Learn The Terminology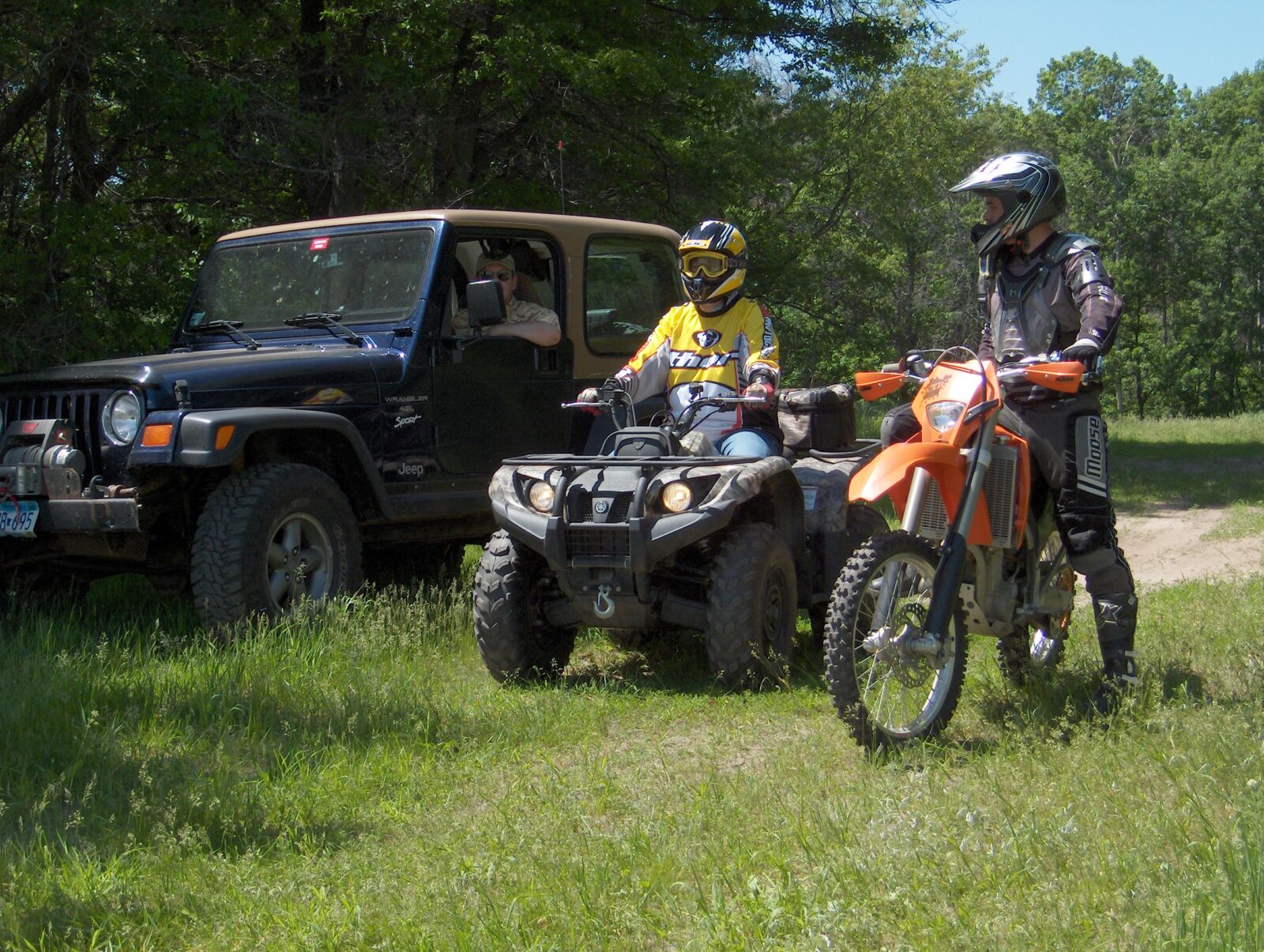 The U.S. Forest Service has two main designations for motorized travel on National Forest roads:
"Roads Open to Highway Legal Vehicles (HLVs) Only," and
"Roads Open to All Vehicles," which includes HLVs and OHVs.
OHVs include off-highway motorcycles (OHMs), all-terrain vehicles (ATVs), recreational off-highway vehicles (ROVs, also called side-by-sides), and 4-wheel drive trucks. Many National Forests also have designations for narrower, more rugged trails. "Open to Vehicles 50 Inches or Less in Width" generally means OHMs, ATVs and some ROVs are allowed on that trail. A Forest's Trail System may also include very narrow, single-track trails open only to motorcycles.
Plan Ahead
Start by visiting the web site of the National Forest where you'll be riding. To find OHV riding opportunities, click on "Recreation" in the index column, then click on "OHV Riding."
There, you'll find general information about OHV riding in that National Forest, with links to specific Forest roads and trails and, if motorized travel is allowed, the Motorized Vehicle Use Map (MVUM). It shows routes, open dates, seasonal closures and other information. Printed MVUMs are available at the Ranger District offices of National Forests. The Forest Service also has an interactive travel map that shows lands designated for motor vehicle use on many National Forests.
Call ahead to the Ranger District you'll be visiting with any questions you may have.
Ride Responsibly
Know and follow the state and federal laws regarding OHV use on public lands. When you venture off the Forest roads and onto designated OHV trails, be sure that your vehicle and equipment meet the definitions of allowed uses. They are shown on the MVUMs and trailhead signs.
Many trails are open to multiple types of motorized vehicles, and may also be open to non-motorized users: hikers, bicyclists and equestrians. Respect the rights of all trail users enjoying our public lands. When riding a motorized vehicle, always yield to those riding horses. Shut off your engine, remove your helmet and talk to the rider and horse in a friendly, relaxed manner.
Ride Ethicially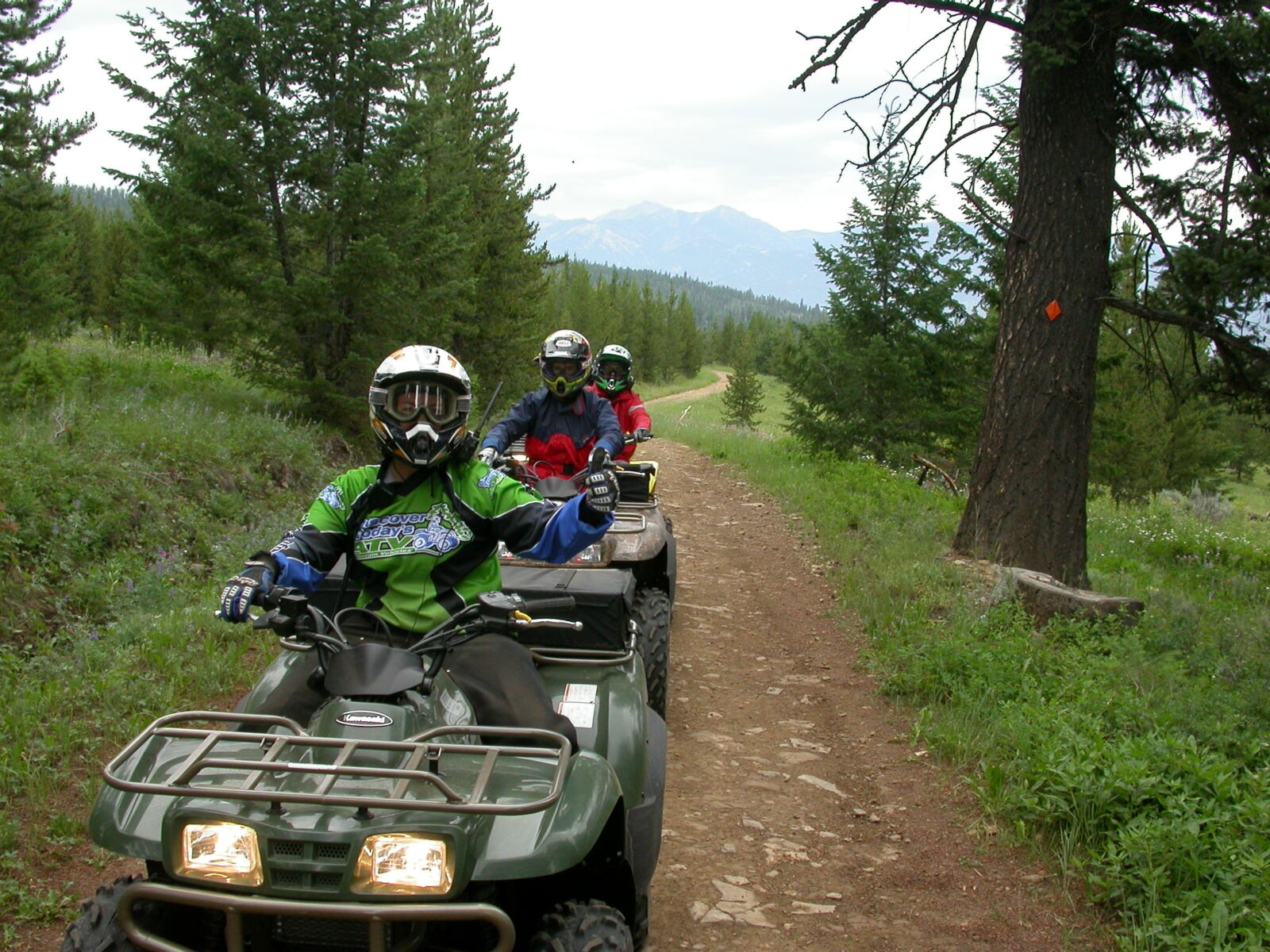 As you ride, always stay on designated Forest roads and trails. They are designed using industry best practices to be environmentally sustainable. Go over, not around, obstacles to avoid widening the trails. Never ride cross-country, as it is illegal on all National Forests.
Gear Up For Safety & A Fun Ride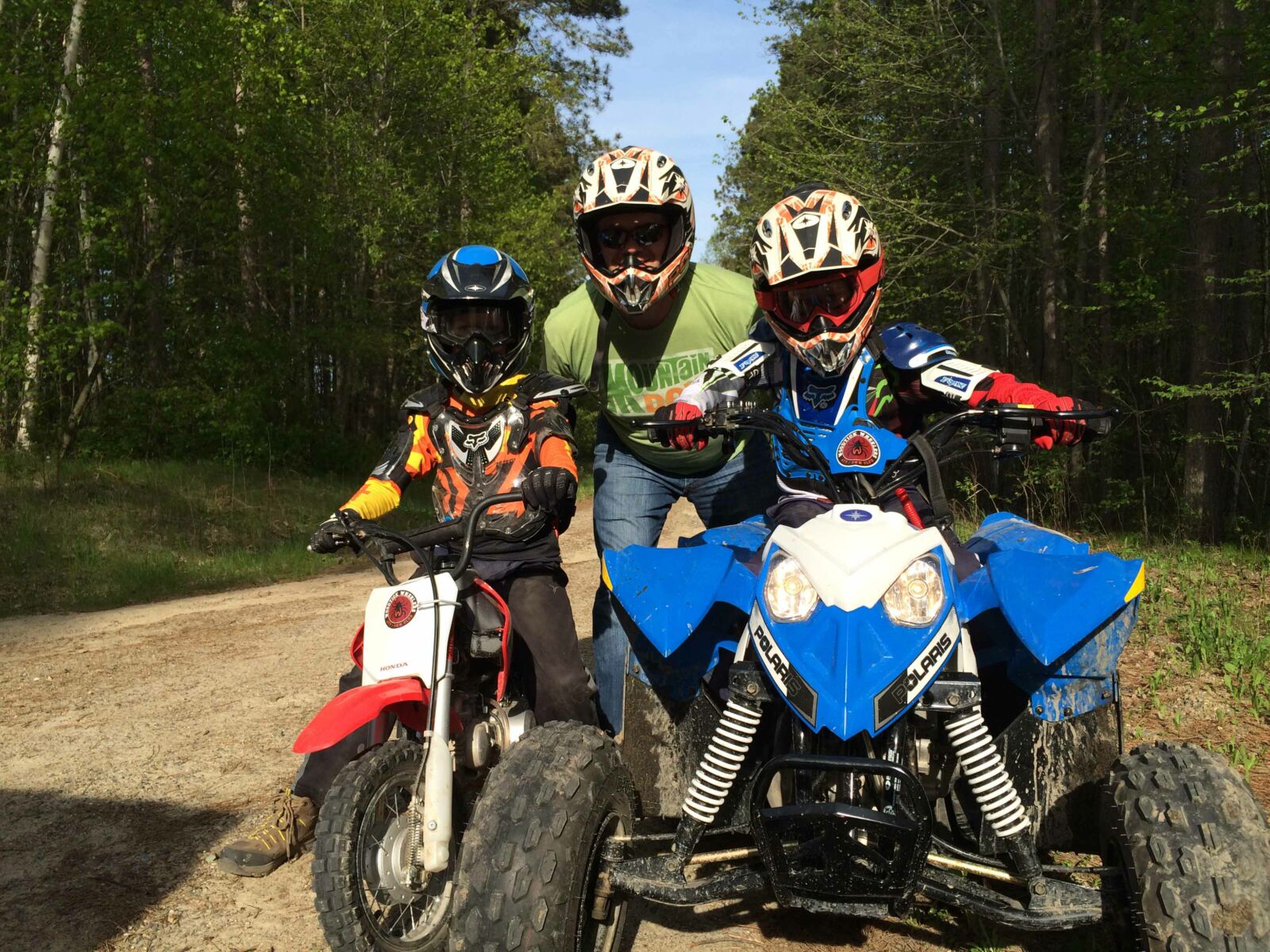 Ensure the safety of yourself and everyone on your ride. Always wear a minimum of a DOT-compliant helmet, eye protection, long sleeves, long pants, over-the-ankle boots and gloves. Learn more about rider safety and training available at the web sites of the DirtBike School (dirtbikeschool.org), the ATV Safety Institute (ATVsafety.org) and the Recreational Off-Highway Vehicle Association (rohva.org).
The National Off-Highway Vehicle Council (NOHVCC) is a non-profit educational foundation which promotes the safe and responsible use of off-highway vehicles. See its website for more information and a wide range of "tools" it makes available, at www.nohvcc.org.