Although each National Forest features its own unique attractions, there are a select few that stand out as superlatives in a variety of categories. Whatever your interest, there is a forest for you full of unforgettable experiences. This list represents the best of the best from states throughout the country.
So whether you want to take a short weekend jaunt or explore for months on a road trip, get out there and check out the top locations! Did we miss a category? Do you have another choice? Let us know on our Facebook page or in the comment section below.
Best Fishing: Gallatin National Forest, Montana
With numerous "blue-ribbon" trout streams and rivers flowing through its boundaries, it's no wonder that Robert Redford chose to film A River Runs Through It on theGallatin National Forest. As a part of the Greater Yellowstone Ecosystem, rivers like the Gallatin, Madison and Yellowstone are well-regarded as fisherman's paradise.
Best Tropical Escape: El Yunque National Forest, Puerto Rico
As the only tropical rainforest in the National Forest System, El Yunque is a truly diverse and unique place to visit. More than 240 native trees can be found on the forest, along with 50 species of native orchids. Just a half-hour drive from San Juan, visitors can escape the heat in the cool mountain pools of the Quebrada Sonadora River.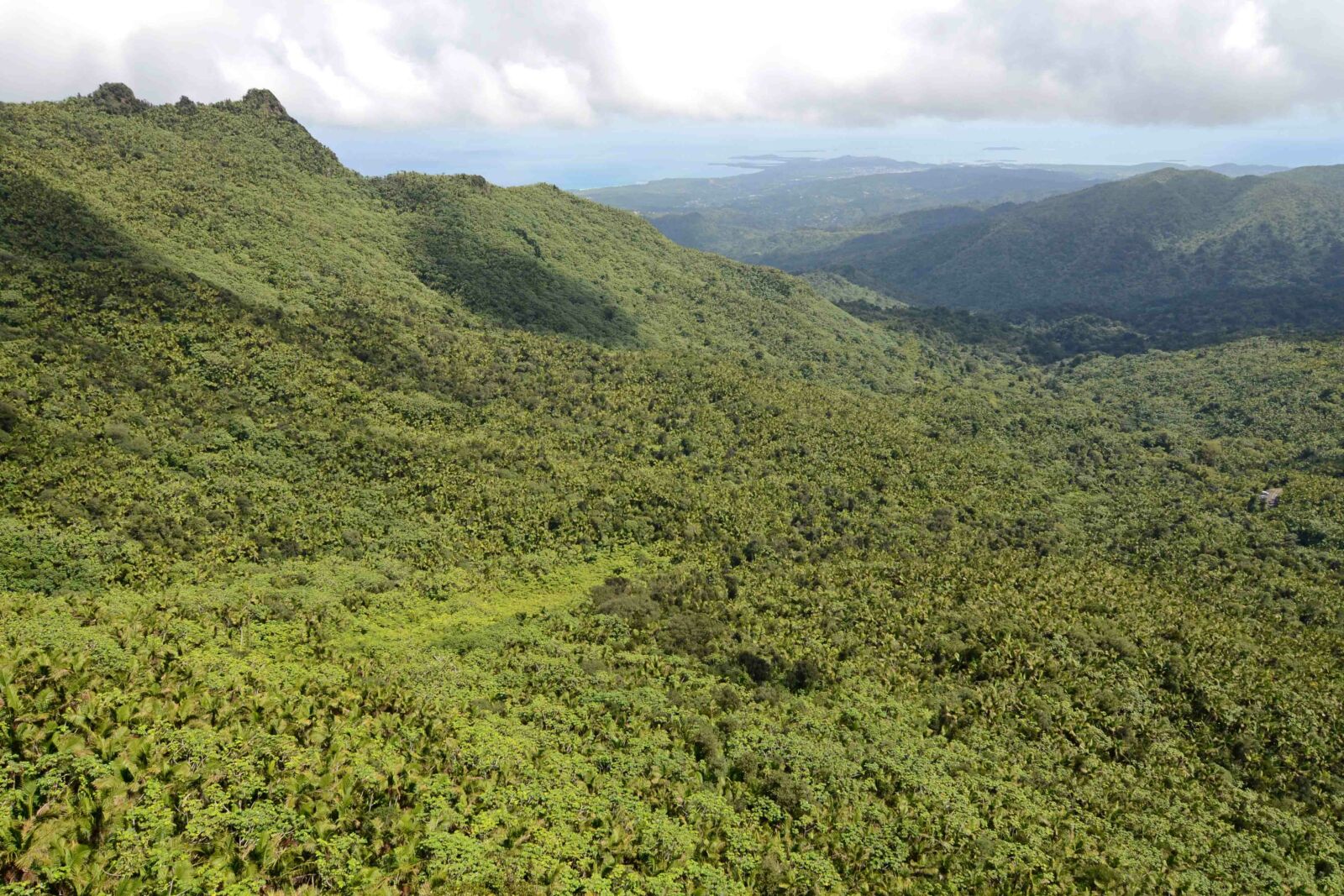 Best History: Eldorado National Forest, California
On January 24th, 1848 gold was discovered near Coloma, California and soon after, mining hopefuls (or "forty-niners") rushed to the area in search of their own fortune. The Eldorado National Forest, located in the central Sierra Nevada, was the heart of the California Gold Rush and historical remnants can still be found across the forest, from collapsed shacks to old shoes. Modern visitors can also try their hand at gold-panning in recommended areas like PiPi Campground and the Cache Rock area—word has it that there still "gold in them thar hils!"
Best Canoeing: Superior National Forest, Minnesota
With more than 445,000 acres of water in the wilds of Northern Minnesota, Superior National Forest is a canoeist dream. Like modern Voyageurs, visitors can paddle the famous canoe trails of the Forest's Boundary Waters Canoe Area Wilderness, listening for the haunting call of the loon and watching for moose along the shores of the water.
Best Mountain Biking: Manti-La Sal National Forest, Utah
Mountain bikers from across the world flock to the Moab area every year to test their skills on the high-traction sandstone. The Manti-La Sal National Forest is home to some of the most famous desert biking, including the classic Slickrock Trail, where bikers revel in steep wall climbs, ledge drops and gravity defying half-pipes.
Best Winter Wonderland: Green Mountain National Forest, Vermont
As winter descends on New England, the Green Mountain National Forest transforms into a snow-lover's playground. Escaping the city, visitors have endless possibilities for winter fun: hundreds of miles of trails for snowmobiles, snow-shoes and cross country. In addition to three alpine ski areas and seven Nordic ski areas, the forest features portions of the famed Catamount Trail which stretches 300 miles the length of Vermont.
Best Beach/Dunes: Siuslaw National Forest, Oregon
More than 1,000 acres of sand dunes hug the Pacific Ocean on the Siuslaw National Forest. The Sand Lake Recreation area offers fantastic opportunities for off-highway vehicle riders to cruise through the cascading mountains of soft sand. For those that want to get their feet wet, the nearby Sand Lake Estuary draws visitors for its pristine waters, perfect for swimming and kayaking.
Best Wilderness Escape: Dolly Sods Wilderness, West Virginia
The 17,371 acres of the Dolly Sods wilderness resemble the rough landscape of Northern Canada more than Appalachia. Atop the Allegheny Plateau, the Dolly Sodssits at 3,734 feet and features wind-carved boulders and trees, grassy meadows, winding rivers and beautiful vistas. Visitors explore the high plains for hiking, sightseeing, berry picking and bird-watching. Be ready for any weather. Temperatures can range in a day from 80 to 20 with constant strong winds from the west.
Best Tram Ride: Sandia Crest, Cibola National Forest, New Mexico
Reaching more than a mile above the foothills and two miles above sea level, Sandia Crest gives visitors a spectacular panoramic view of Albuquerque and the Rio Grande Valley. The Sandia Peak Tramway, the nation's longest, carries visitors for 2.7 miles to the top while ambitious bikers can pedal up along cars on the Sandia Crest Byway. No matter your mode of transportation, be on the lookout for bighorn sheep, mule deer, black bear, golden eagles and more.
Best Scenic Drive: Talimena National Scenic Byway, Ouachita National Forest, Arkansas-Oklahoma
Stretching across the Winding Stair and Rich Mountains, the Talimena Scenic Bywayoffers sensational views of forested mountain tops and sweeping valleys. Along the way, visitors can stop at historical military and Native American sites as well as picnic areas. Scenic turn-outs provide the opportunity to stretch and enjoy the vistas. In fall, the trees transform into a menagerie of rich colors.