In early October, a skilled Southwest Conservation Corps crew, enthusiastic volunteers from Trails 2000, the Forest Service's Columbine Ranger District trail crew, and the Purgatory Resort Mountain Bike Park Director converged to work on the West Cross Creek Trail on the Columbine Ranger District of the San Juan National Forest.
This project was made possible with support from the San Juan Stewardship Fund. The San Juan Stewardship Fund began in 2017 as a partnership between Purgatory Resort, National Forest Foundation, and the San Juan National Forest. Now expanding to include local businesses such as Hermosa Tours, the partnership will support annual grants to local nonprofit organizations for recreation and forest health projects on the San Juan National Forest for years to come.
The historic West Cross Creek trail, once a stagecoach road, is located within the Hermosa Creek Watershed Special Management Area.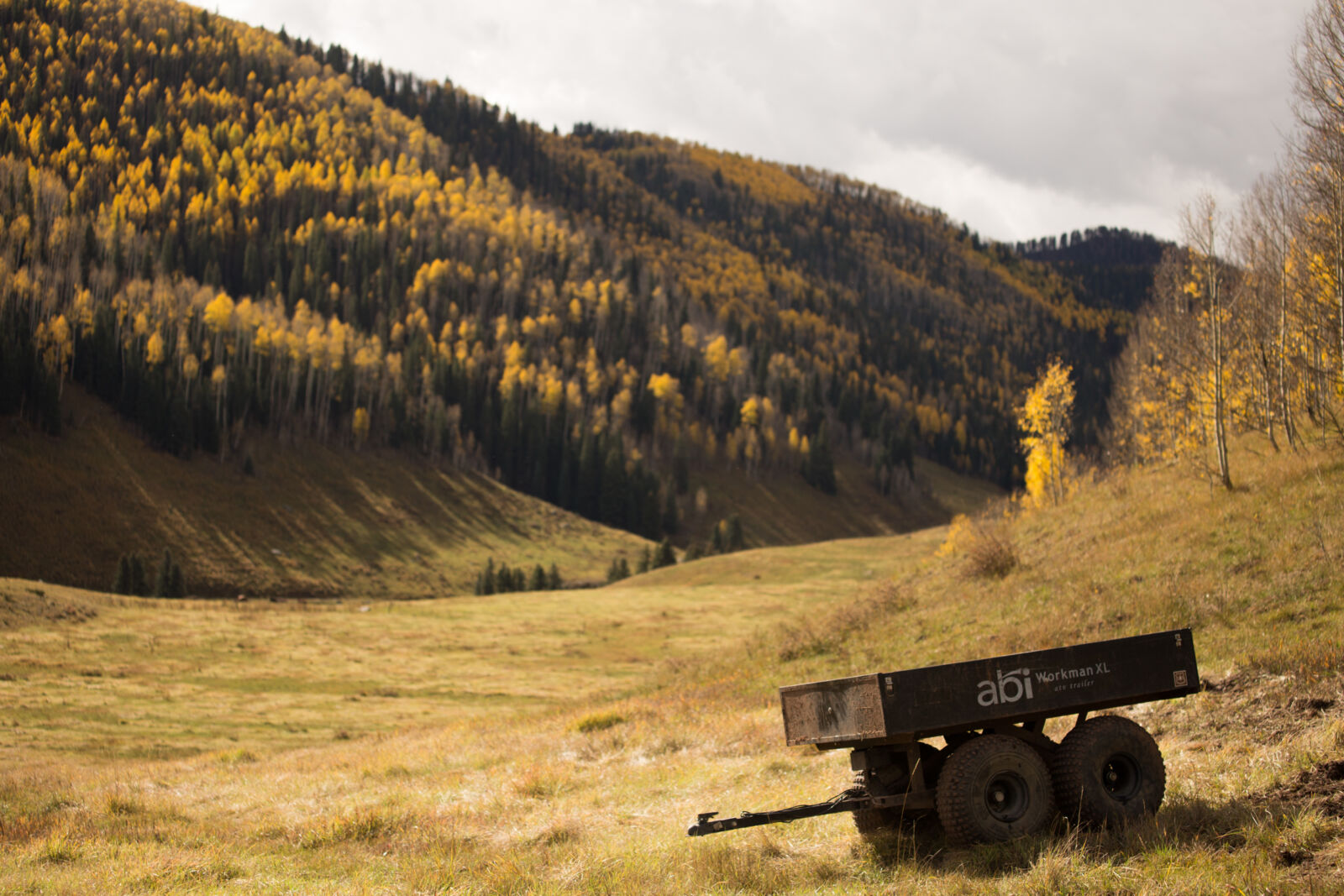 Through the Hermosa Creek Watershed Special Management Area Plan, the trail has been recognized as an official part of the National Forest Trail System – but needed significant work on the alignment and drainage features to become sustainable.
The Forest Service designed a new, sustainable trail alignment for West Cross Creek and then provided the Columbine District trail crew to work closely with our partners, Southwest Conservation Corps and Trails 2000, to launch the project. Purgatory Resort also volunteered time to help with the heavy equipment work.
Crews utilized a mix of hand tools and heavy equipment to complete as much work as possible.
Following three weeks of wet, rainy conditions, the weather turned to snow and the dedicated crews were finally forced to wrap up the project…for now! The trail project will be completed in 2019.
Photos generously provided by Caryn Sandoval and Brendan Cleak of One Apparatus Photography.
See more of Caryn's work: http://www.carynsandoval.com/.
See more of Brendan's work: https://www.brendancleak.com/.