In the Eastern United States, National Forests are almost myths. People have heard of National Forests, but they don't really know where they are or how they work. Until not too long ago, I was one such person.
Growing up in Michigan, my family went on maybe a dozen camping trips with our pop-up camper at state campgrounds. I had never camped in a tent in the middle of the wilderness. I never doubted that I could, I just never had the opportunity to prove it to myself. This changed last August when three friends and I traveled north to the Nordhouse Dunes Wilderness Area in the Huron-Manistee National Forest for a weekend of camping along the shore of Lake Michigan.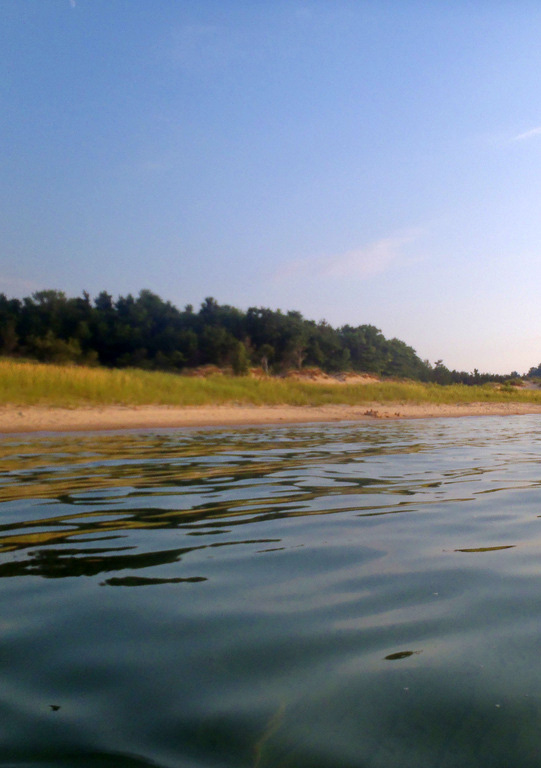 Summer vacationing in Michigan is all about the lakes. Whether it's the "big lake," as we fondly refer to the Great Lakes, or one of the thousands of our beloved inland lakes, Michiganders and Midwesterners love the water. Despite all the time I've spent at lakeshores, our camping weekend at the dunes turned into one of the best beach weekends I've ever experienced.
From the Nurnberg Trailhead, we hiked with our gear for about a mile towards the lakeshore. Unlike most National Forests, we hiked almost exclusively on sand through the trees. As sand filled our sneakers, it quickly became clear that the walk would be easier barefoot. After we scouted the end of the trail near the lake, we picked an area that had been used as a site before, where we would limit our impact on the surrounding dunes and vegetation. Tucked back on a little sandy ridge, our site was approximately a three minute walk to Lake Michigan, perfection.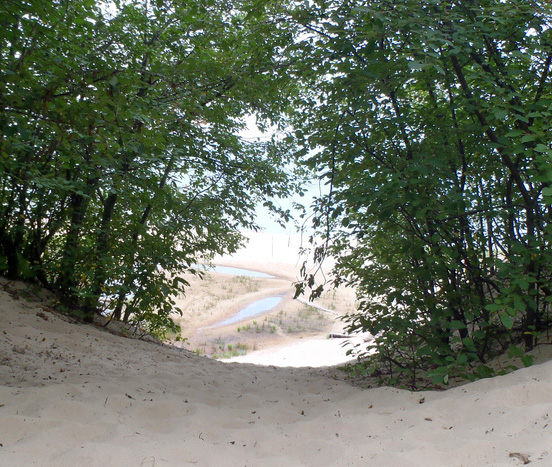 The three minute walk wasn't exactly a "walk in the park," as they say. We climbed over two giant dunes to make it to the water's edge, and then faced the same challenging trek back to our campsite. By the end of the weekend my calves were feeling each and every walk we had taken to the lake, but every journey over the dunes made each swim all that much better.
For the next three days we filled our time with sleeping, swimming and eating. Our toughest decisions were whether to swim or play Frisbee.
We could not have asked for more perfect weather if we had ordered it ourselves. For the first two days the water was uncharacteristically calm, providing perfect conditions for lakeside lounging. As the sun set Saturday night we swam in the crystal-clear water and cherished the sandy bottom beneath our feet. Sunday evening, however, Lake Michigan showed its true colors with huge waves, or white-caps, as we call them. Whether it was diving into one as it broke or riding one to shore, those waves were easily my favorite part of the weekend. I wanted to stay out all evening to play in the waves.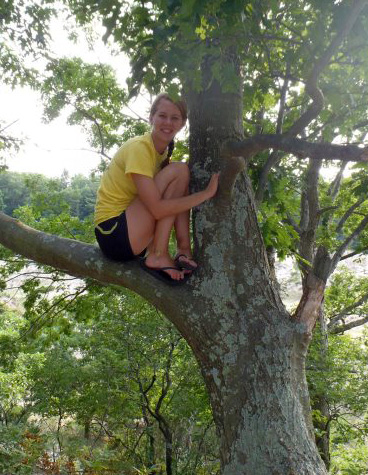 By the end of the weekend, none of us were eager to return to civilization. Thanks to this quiet corner of the Huron-Manistee National Forest, for a few days it seemed as if we had lived in a fairytale where we didn't have to worry about school or jobs, and we didn't need to check Facebook or return text messages. We just enjoyed the simple pleasures of each day – sunshine, cool water, and good friends. My first camping experience on a National Forest will certainly not be my last.