"But I reckon I got to light out for the Territory ahead of the rest, because Aunt Sally she's going to adopt me and sivilize me, and I can't stand it. I been there before."
As one of the Weeks Act Forests signed into existence during the Great Depression, the young men of the Civilian Conservation Corps (CCC) played a large role in the early development of the forest as they planted trees and built roads in the area. Once another swath of "land that nobody wanted," the forest was brought back to life under the care of the rapidly expanding US Forest Service.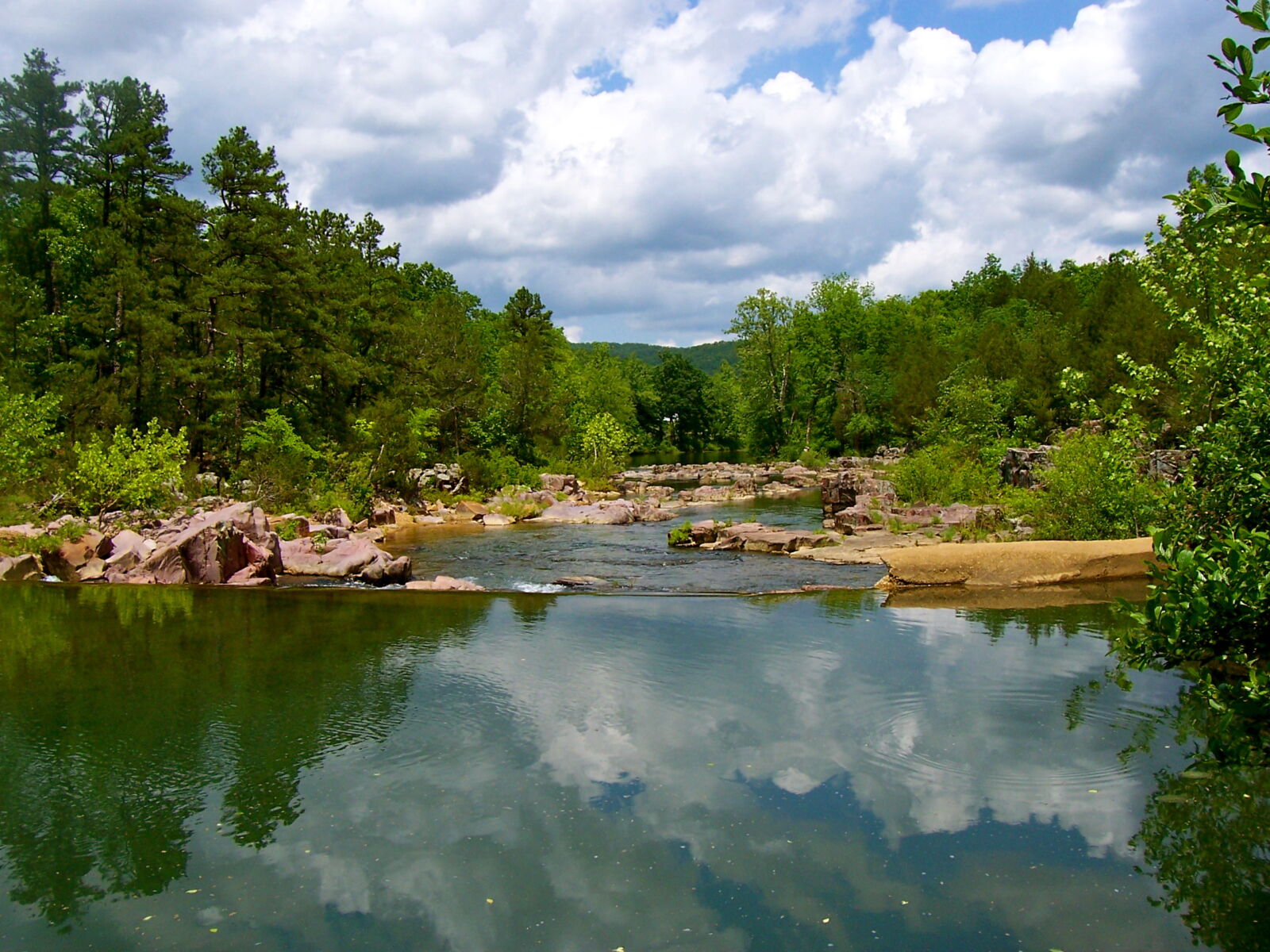 Today, as the only National Forest in Missouri, the Mark Twain is a popular recreation destination known especially for its rivers and trails. There are many opportunities to get out on the Mark Twain, whether by bike, foot, boat or car. TheOzark Trail , which runs from St. Louis to the Arkansas border, passes through the forest and offers scenic views for the intrepid hiker. For a pleasant afternoon drive try the Glad Top Trail , a designated National Scenic Byway that offers 17 miles of pleasing panoramas.
If you'd like to take to the water like Huck Finn, then the Mark Twain has a host of rivers and streams to appease the vagabond in you. Try floating the 44 miles of theEleven Point National Scenic River , where you can camp along the largely undeveloped shoreline. As you float down, you'll pass by the Greer Spring , the 10th largest spring in the world and the largest spring on National Forest land. Not only does the spring pump an impressive 214 million gallons per day, but it also doubles the size of the river and marks the beginning of a section of blue ribbon trout fishing.
While you're on the river, look for the Ozark hellbender , who, at around two feet in length, is one of the biggest salamanders in the world! Can't make it out on the water this summer? Don't worry; many of the forest's waterways can be paddled year-round.
No matter what the season is, the Mark Twain is a great forest destination. In the fall, the hardwoods turn the knobs and hills brilliant shades of golden-red. Winter brings naked trees and quiet landscapes. Blooming shrubs announce the arrival of spring with a burst of color scattered through the forest. And of course, in the summertime, the living's easy in the Mark Twain. So follow in Huck Finn's footsteps and light out for the Mark Twain National Forest.