Ninety percent of American families pull out their wallets and buy their Christmas tree from a lot or a "cut your own" Christmas tree farm. But if you are craving a woodsier Christmas tradition, consider channeling your inner Paul Bunyan and pull out your saw instead. Getting your tree from a National Forest can be a fulfilling and adventurous family outing, but it does require a few extra considerations. First and foremost: which tree species do you choose?
Balsam Fir
If you live east of the Mississippi, you're likely familiar with Balsam fir (Abies balsamea). Also known as "blister pine" due to the numerous resin-containing blisters present on its bark, Balsam fir grows throughout the Forest Service's Eastern Region, an area stretching from New England south to Pennsylvania and west to the Great Lakes states.
Balsam fir has the greatest geographical distribution of any North American fir species, limited only by its need for abundant moisture and humidity. Balsam fir grows from sea level to just below the summit of Mount Washington, the tallest peak in the Northeastern U.S. Its dark green, fragrant, long-lasting needles and perfect cone shape make it the most popular choice for a Christmas tree in the East.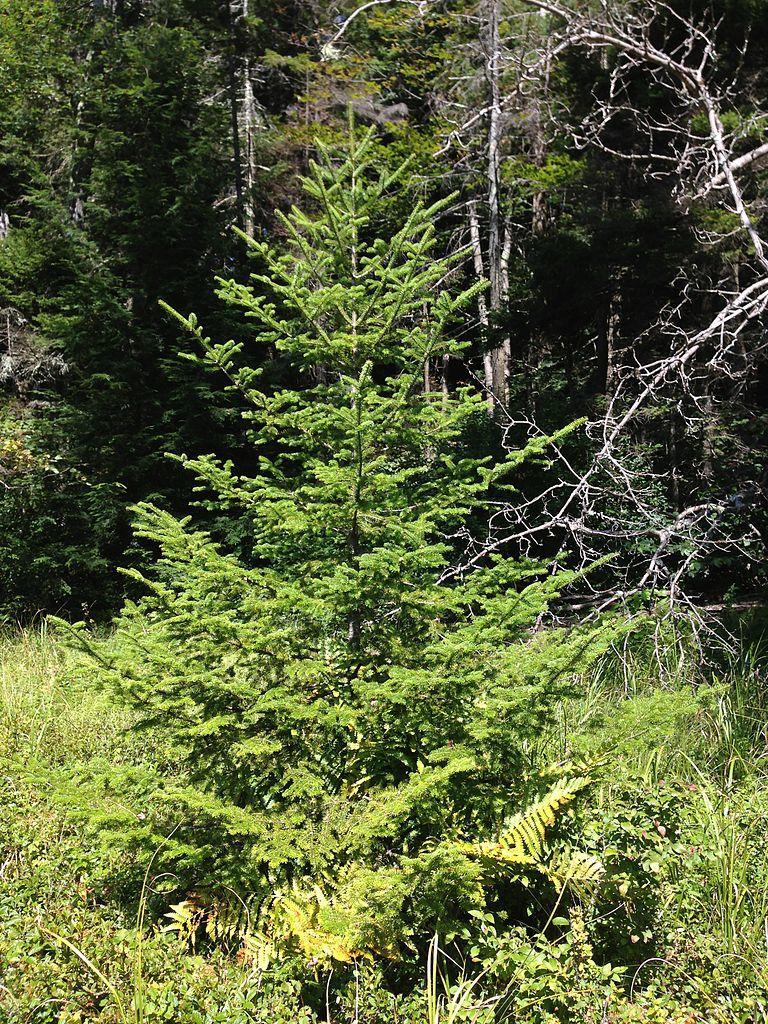 Douglas-fir
Abundant throughout the Forest Service's Rocky Mountain, Intermountain, Southwestern and Pacific Regions, Douglas-fir tends to be the most common Christmas tree choice for westerners. Douglas-fir is not a true fir, hence the hyphenation in its name. Its scientific name, Pseudotsuga menziesii, literally translates to "false" (pseudo) "hemlock" (tsuga). Confusingly, both Douglas-fir's common and scientific names indicate what Douglas-fir is not, rather than what it is. Pseudotsuga is its own genus, distinct from both fir and hemlock.
The Pseudotsuga genus contains two sub-species commonly used for Christmas trees: coast and Rocky Mountain Douglas-fir. Commonly living more than 500 years and sometimes as long as 1,000 years, coast Douglas-fir is the second tallest conifer species in the world. Douglas-fir needles are sweet-smelling, adding to its value as a Christmas tree. Like the Balsam fir, Douglas-fir bark, especially the bark of younger trees, has resin blisters.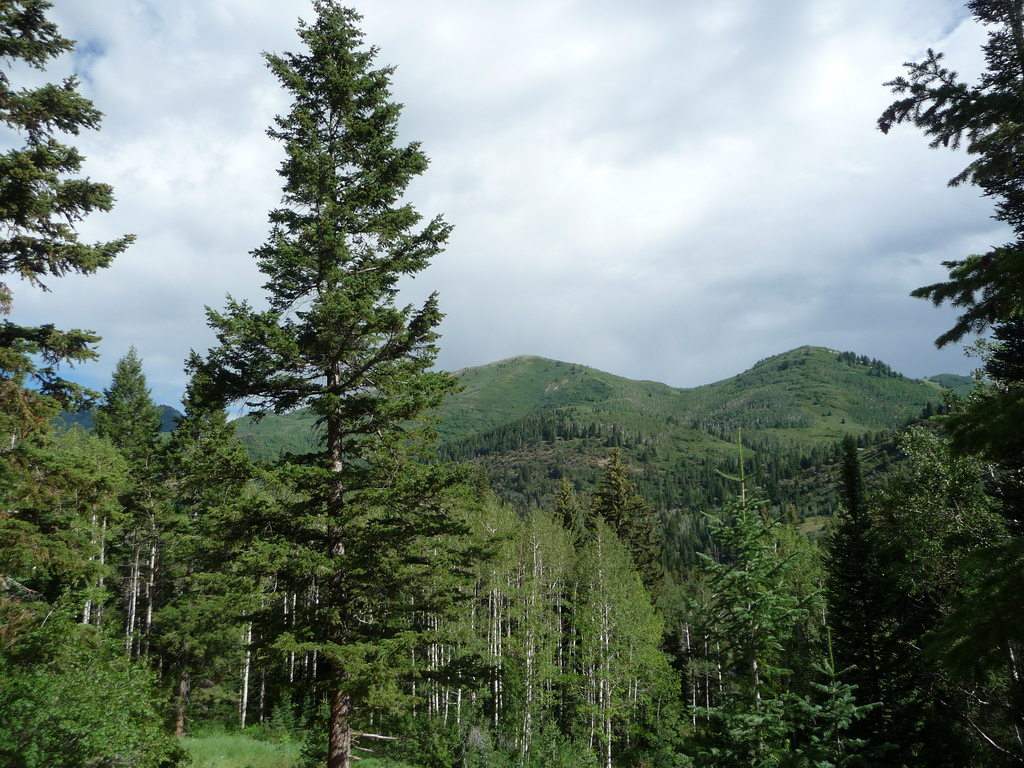 Subalpine fir
A popular Christmas tree that grows wild throughout high-elevation forests from the Yukon to Arizona is the Subalpine fir (Abies lasiocarpa). Its nicely spaced branches are ideal for showcasing your favorite ornaments and, unlike the draping fronds of the Douglas or Balsam fir, the Subalpine's stout branches won't bend under the weight of even your largest decorations. Subalpine fir's blue-green needles are long-lasting and have blunted ends, making them soft to the touch. Requiring cool summers, cold winters, and deep snowpack, the Subalpine fir grows best at elevations above 2,000 feet.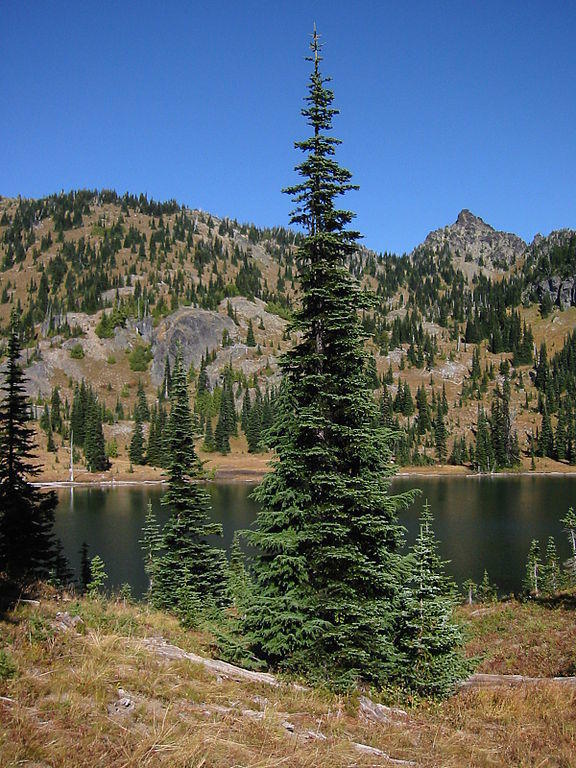 Whichever tree you choose, you'll want to be aware of any regulations such as allowable tree height, prohibited tree species, and authorized cutting areas. Generally, Forest Service officials ask that folks select one tree from a clump, which promotes forest health through thinning. Also be sure to observe stump limits. These rules protect trees from "topping"—the practice of cutting down a large tree just to take the crown. Most forests require an inexpensive permit to harvest a Christmas tree, and you'll definitely want to stop in to your local Ranger District office to check cutting dates and get your permit. The extra effort will not only save you money but will make a great new tradition for you and your family.