Tree-planting effort restores 13,000 acres on 25 National Forests and plants 17 different native species.
The National Forest Foundation (NFF) is pleased to announce it has planted more than 2.6 million trees in 2018, the largest number of trees planted in a single year by the NFF.
"We are thrilled to have planted this many trees in one year," said Wes Swaffar, the NFF's director of ecosystem services. "The credit for this milestone goes to our many supporters and partners. Together, we're making a big difference for our forests," said Swaffar.
The NFF works with the U.S. Forest Service to restore priority sites on America's 193-million-acres of National Forests and engages Americans across the country in stewarding and enjoying these landscapes. The NFF announced a campaign to plant 50 million trees on National Forests on Earth Day 2018. Every dollar donated to the NFF plants one tree on a National Forest.
"The reforestation need across our National Forests is immense. We're proud to be leading an effort to address this need and plant trees where they are needed most," she continued.
The 2018 tree-planting projects occurred on 25 different forests across the country and reforested approximately 13,000 acres, an area equal to planting a forest across more than 10,000 football fields. These reforestation projects improved local watersheds and improved wildlife habitat for threatened and endangered species like the Kirtland's Warbler, the red cockaded woodpecker, the grizzly bear and the Canada lynx. These projects are also restoring thousands of acres that have been impacted by recent wildfires in the western U.S.
Each tree will sequester an average of 11 pounds of carbon dioxide from the atmosphere every year, meaning that in the next 100 years, these 2.6 million trees will sequester more than 13 million tons of carbon dioxide. That's equal to the annual emissions from more than 280,000 cars.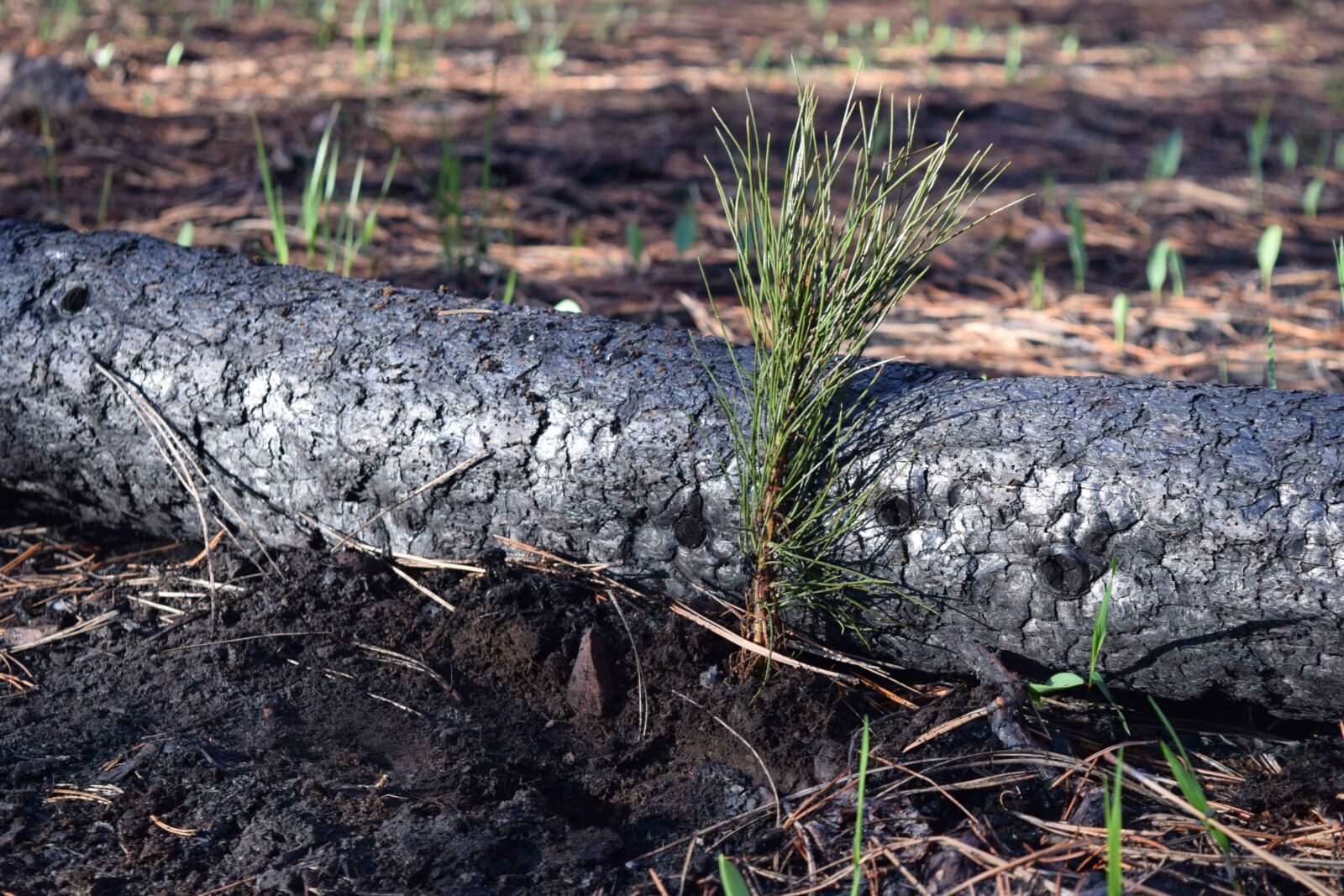 The NFF has also recently partnered with two other leading nonprofits, the American Forest Foundation and the Arbor Day Foundation, to work together to increase the pace of reforestation on America's National Forests.
"All three organizations are working towards the same goal of healthy, resilient forests," said Mitsos. "We know through our collaborative conservation work that when groups come together, they are more effective and efficient. We wanted to put that knowledge into practice around our reforestation efforts, and we're excited to be working with the American Forest Foundation and the Arbor Day Foundation to plant trees on America's National Forests."
Several leading American businesses have contributed to the NFF's impressive tree-planting success in 2018, including Lands' End, Boxed Water, MinuteKey, Busch Beer and hundreds of smaller businesses and individuals.
Learn more about the NFF and its 50 million tree-planting initiative at nationalforests.org/50million.