Whether the road is a highway or a dirt track, driving tours are one of the most popular ways to experience our incredible National Forests. Thanks to support from Ford's Bronco Wild Fund, the NFF is helping ensure our National Forests stay beautiful and healthy for all users of our public lands. Through this blog series, we're highlighting just a few of the incredible routes Bronco owners and all drivers can take to connect with their National Forests. Remember to know before you go by checking with local managing agencies for updates and restrictions. When going off-highway, keep to designated OHV routes to limit impacts on water resources and wildlife habitat. And consider planting trees with the NFF to help offset the carbon footprint of your trip: planting two trees can mitigate 1 ton of CO2 over the trees' lifetime!
About the Route
Route Distance: ~47 miles
Suggested Duration: 2.5 hours
Nearest Cities: Asheville, NC; Winston-Salem, NC
Starting Point: Intersection of N.C. 181 and Fish Hatchery Road north of Morganton, NC
Ending Point: Intersection of N.C. 181 and Fish Hatchery Road north of Morganton, NC
The Pisgah Loop Scenic Byway offers motorists a chance to see rare virgin woodland forests; in fact, it's the only place in the country where people can witness massive hemlocks, white pines, tulip trees and Fraser Magnolias that haven't been subjected to an axe or saw.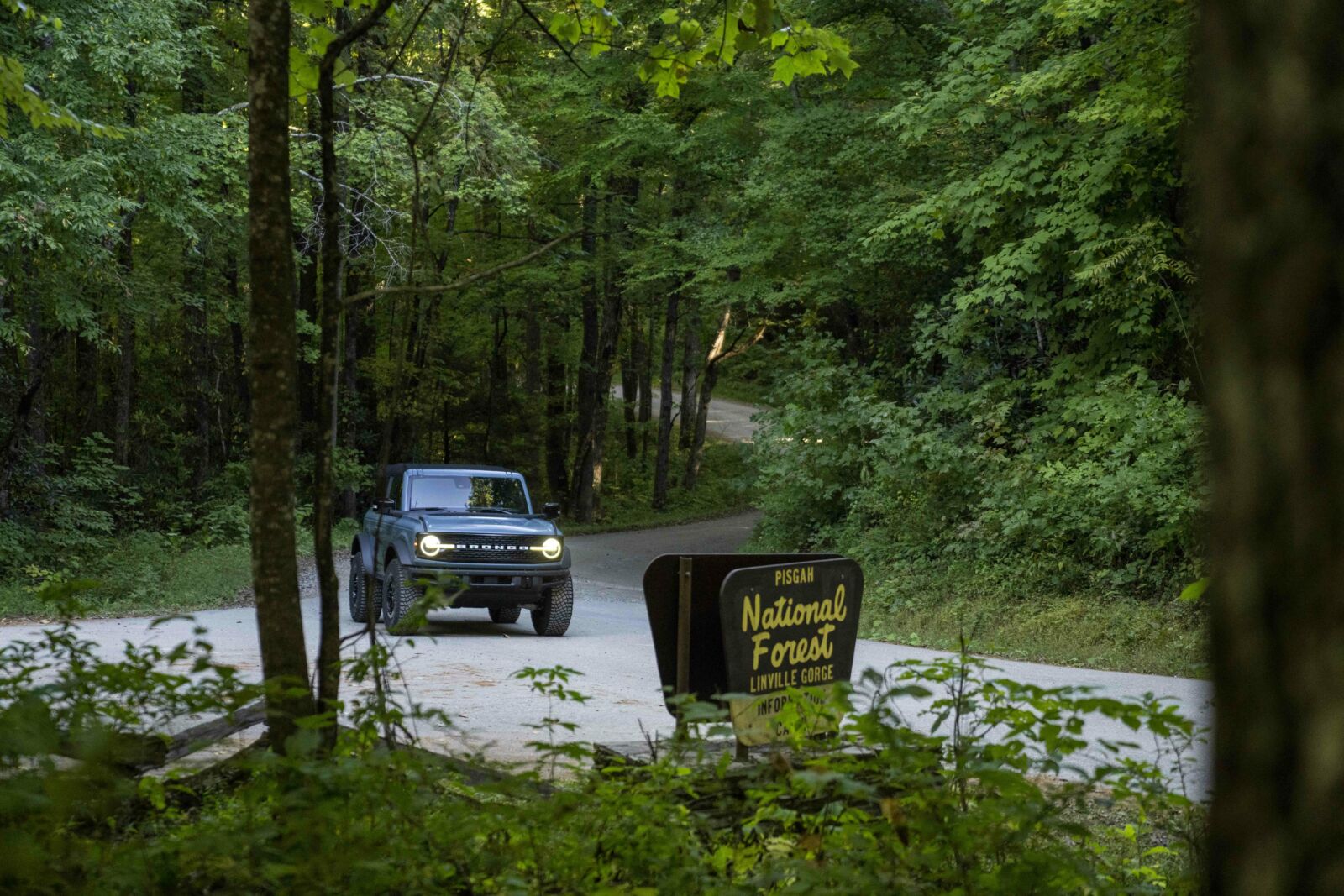 This scenic byway begins north of Morganton at the intersection of Highway 181 and Fish Hatchery Road (S.R. 1240) on the edge of the Pisgah National Forest. It then winds north on N.C. 181 for 17 miles along Steele Creek, following the Civil War trail of Kirk's Raiders, a Union all-volunteer mounted infantry regiment that hailed mostly from the Blue Ridge Mountains.
Note that 4x4 is required for a section this loop.
Brown Mountain Overlook
This is a popular spot to see the mysterious Brown Mountain Lights, a centuries-old unsolved phenomenon of the Blue Ridge Mountains. For hundreds of years, people have seen lights traveling the Linville Valley from certain vantage points. While local folklore (ghosts of ages past) and scientists (natural gasses) alike have attempted to explain them, the mystery is as yet unsolved by any hard evidence. It's not recommended to continue driving the rugged loop with its steep drop-offs at night though, so if you want to try for a look at the lights, make it an out-and-back.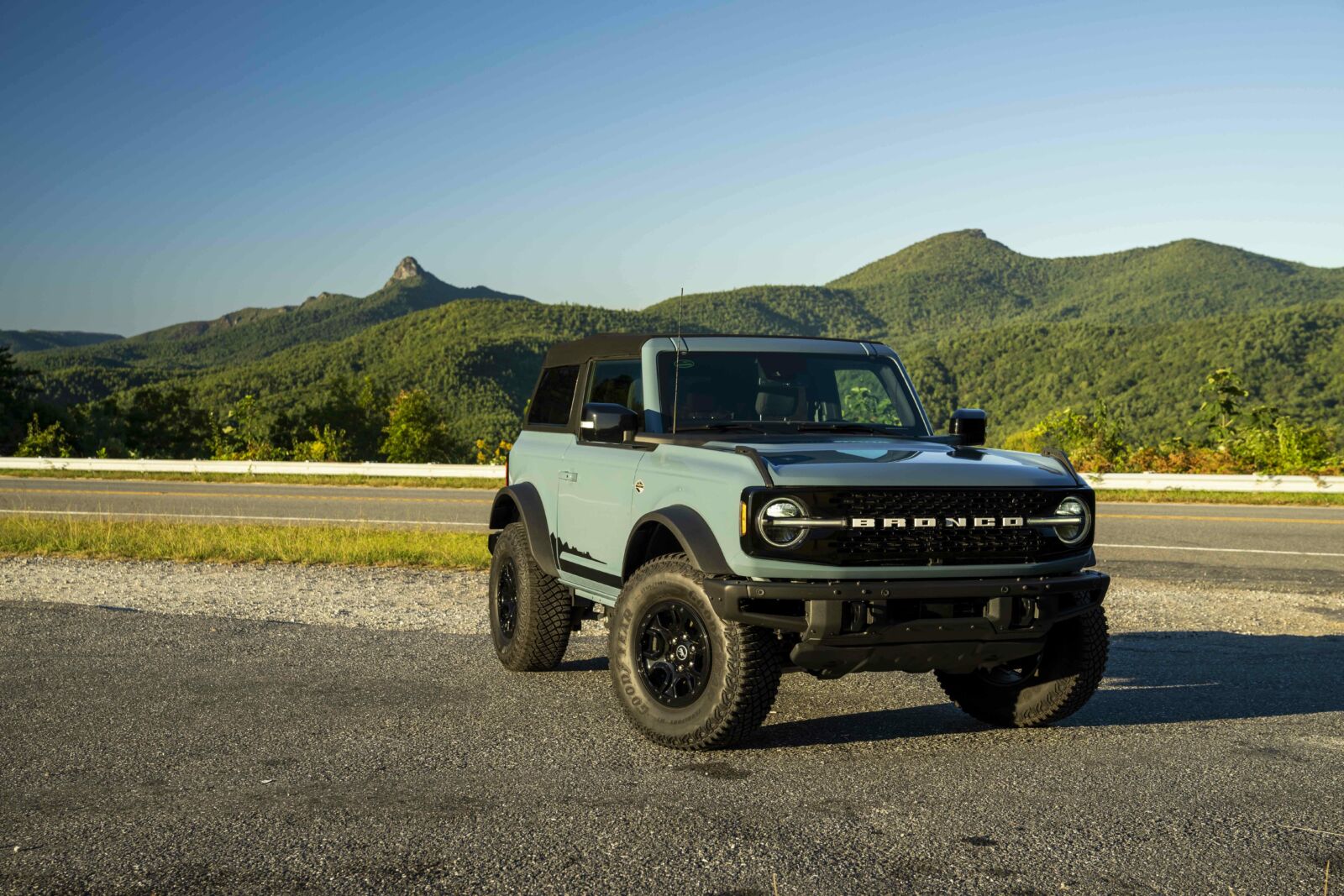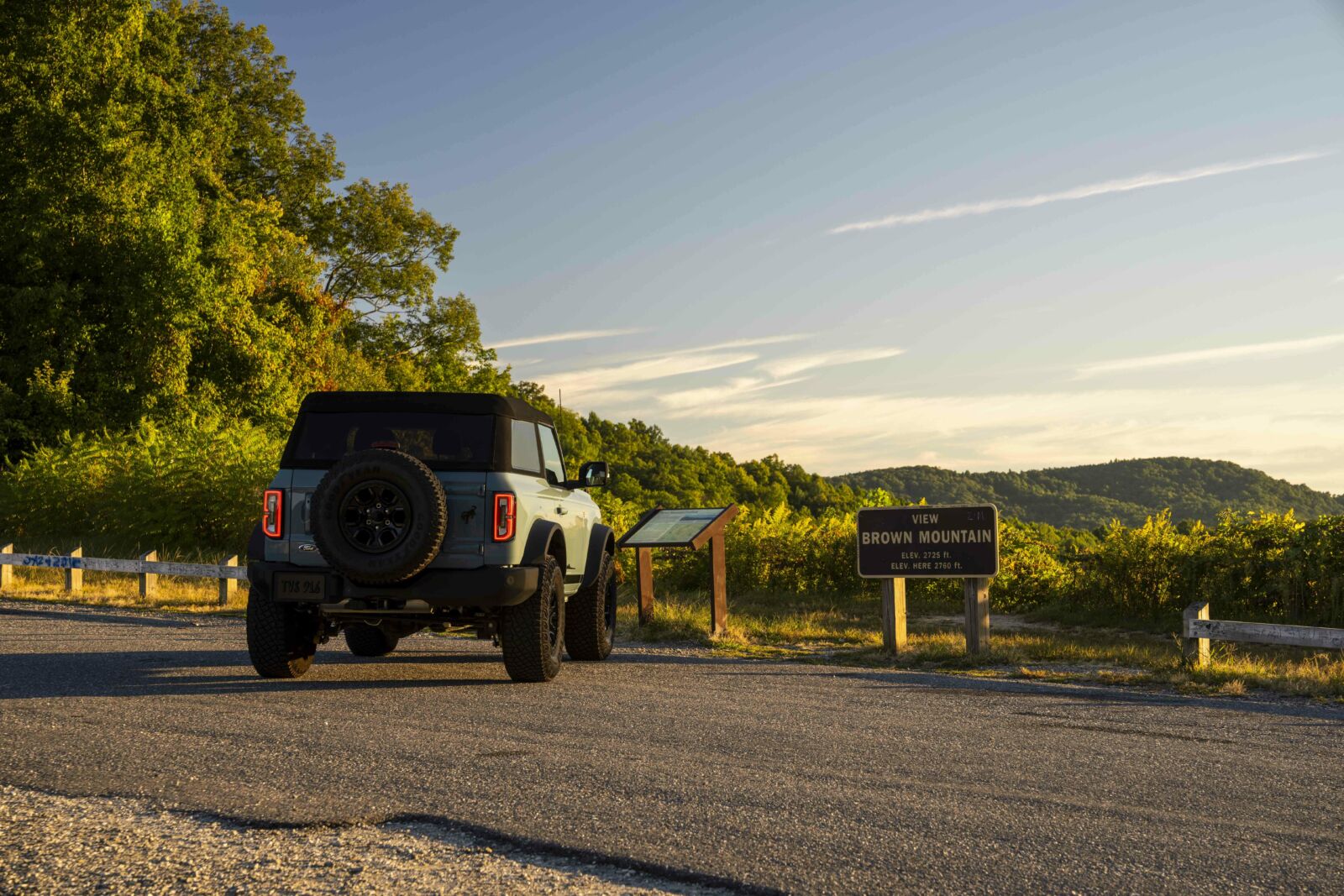 Linville Gorge National Wilderness Area
Continuing briefly on N.C. 183, which parallels the Blue Ridge Parkway, the byway turns off onto Old N.C. 105 (S.R. 1238). The pavement ends here, beginning the 4x4 section, with 15 miles of rough road along the Linville Gorge Wilderness. Named for William Linville and his son, who were scalped by Native Americans in 1766, the Linville River descends from Grandfather Mountain to carve a spectacular gorge with steep ramparts. The deepest gorge in the East, it's often called the Grand Canyon of Eastern America.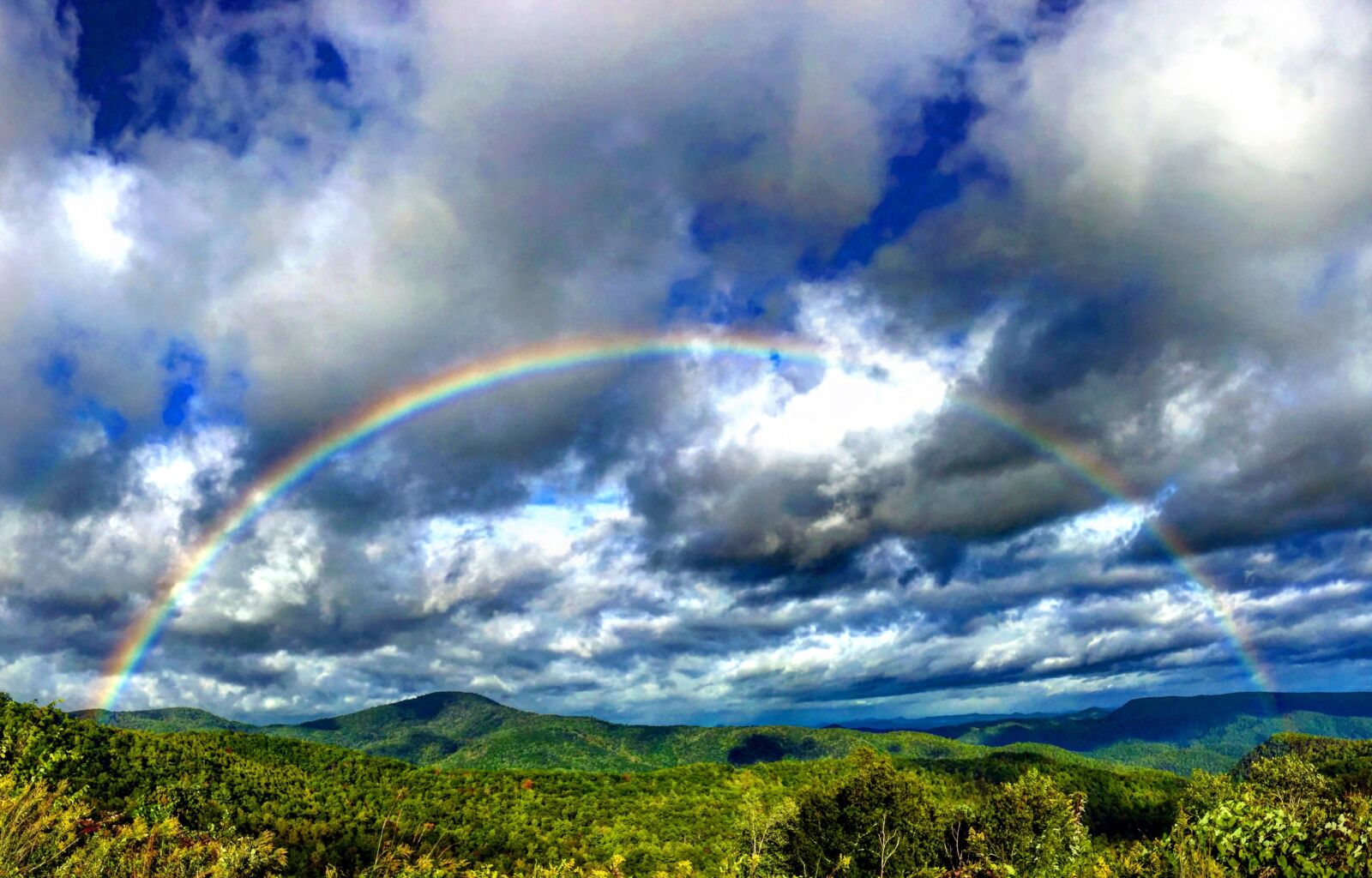 This land was once owned by John D. Rockefeller, who declined to harvest timber on it; hence the virgin woodlands in this remote wilderness area. The road travels the spine of mountains at this point, providing incredible views out both windows of the vehicle. It also passes several well-marked trailheads for getting out and stretching the legs.
Wiseman's View
A parking area of Old N.C. 105 leads to two stone observation decks perched on a cliff overlooking the gorge, called Wiseman's View. Continuing the route it comes to a parking area for Linville Falls and Wiseman's views. Sitting at 3,400 feet in elevation, the Linville River roars 1,500 below. The vista looks directly at the distinctive mountain faces of Table Rock and Hawksbill, and the Chimneys, all of which are famous climbing destinations in the East.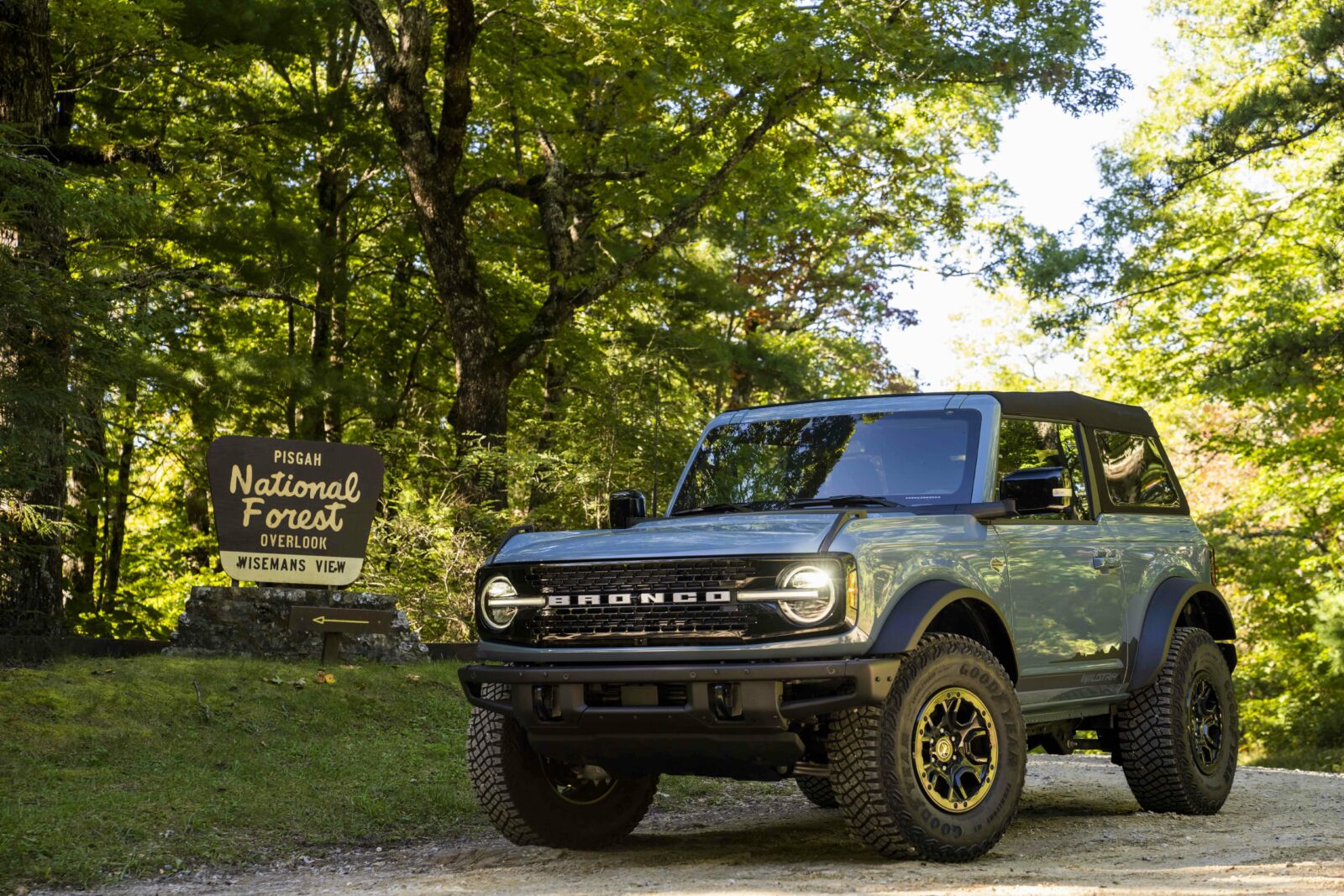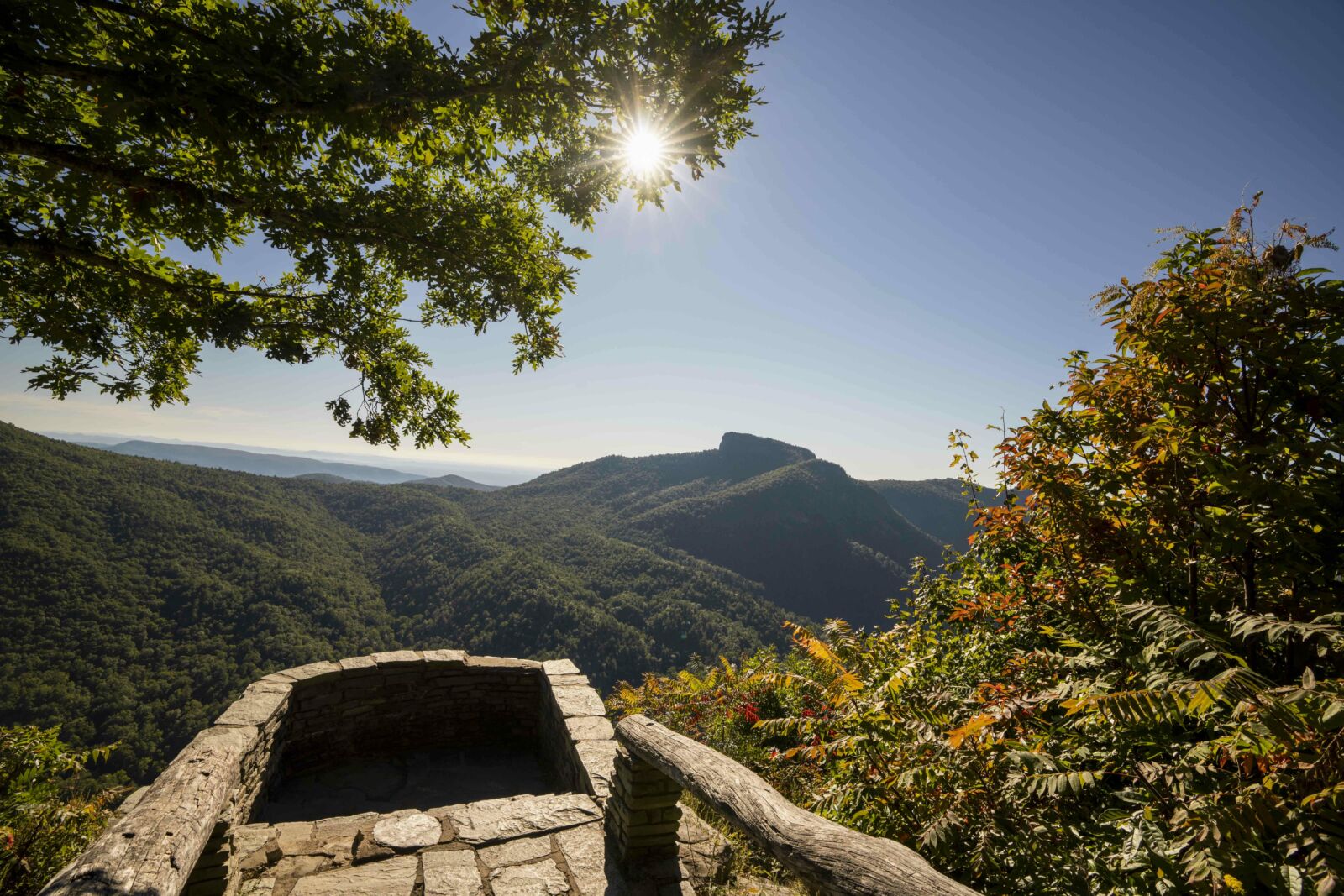 Lake James
The scenic byway leaves Wiseman's View and crosses Dog Back Mountain, giving all-encompassing views of Lake James, before the route descends into the Catawba Valley. This section of the route crosses the Overmountain Victory Trail, originally used by American patriots in the battle that many historians believe turned the tide of success in the Revolutionary War.
Lake James, an enormous 6,812-acre reservoir lake, offers many recreational opportunities including swimming, boating, hiking, mountain biking, and a good-sized campground where reservations are recommended.
Brown Mountain OHV Trail System - Additional OHV Opportunities
Detour off the loop before or after your drive for OHV adventure in Brown Mountain, the only OHV trail system in the Pisgah National Forest.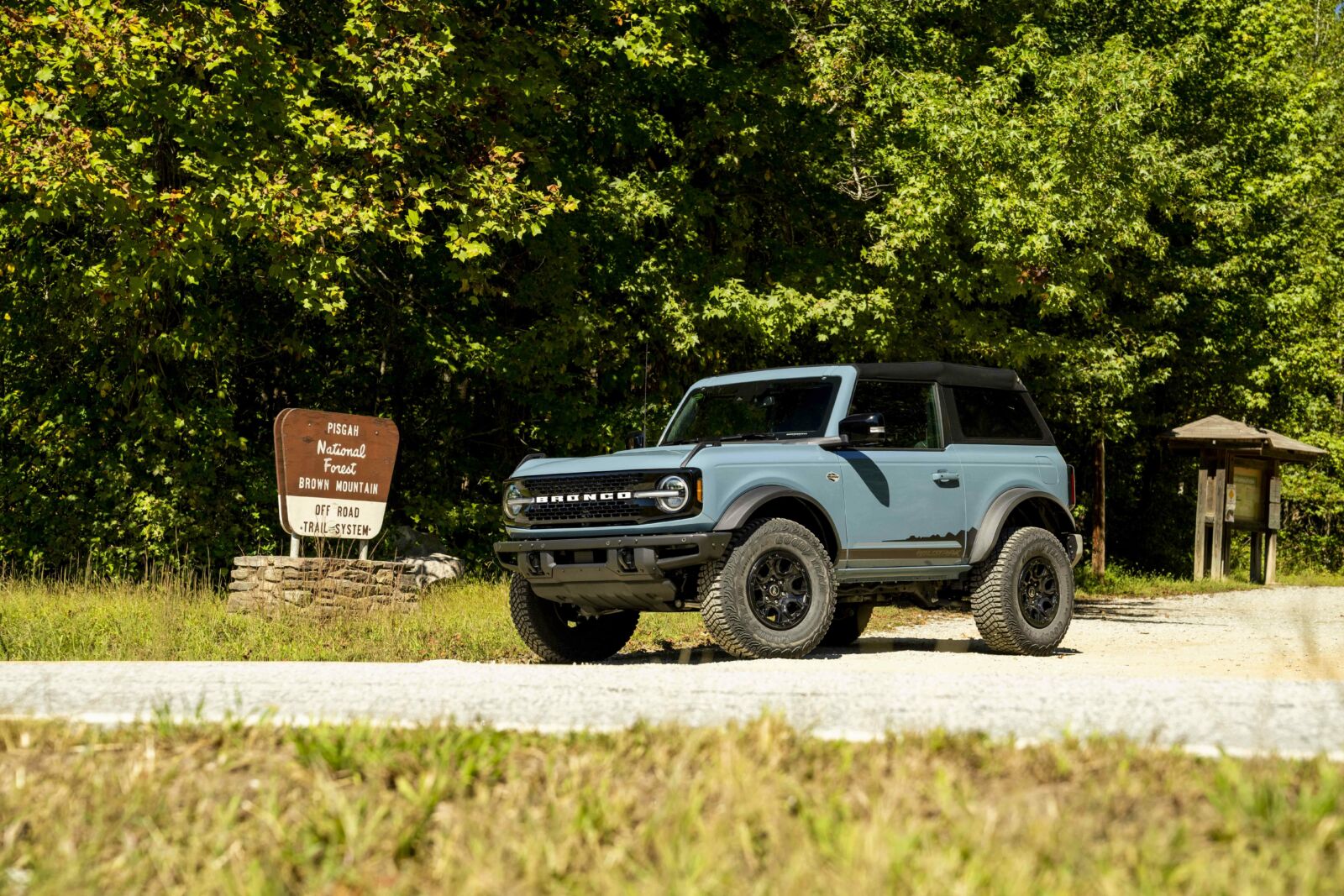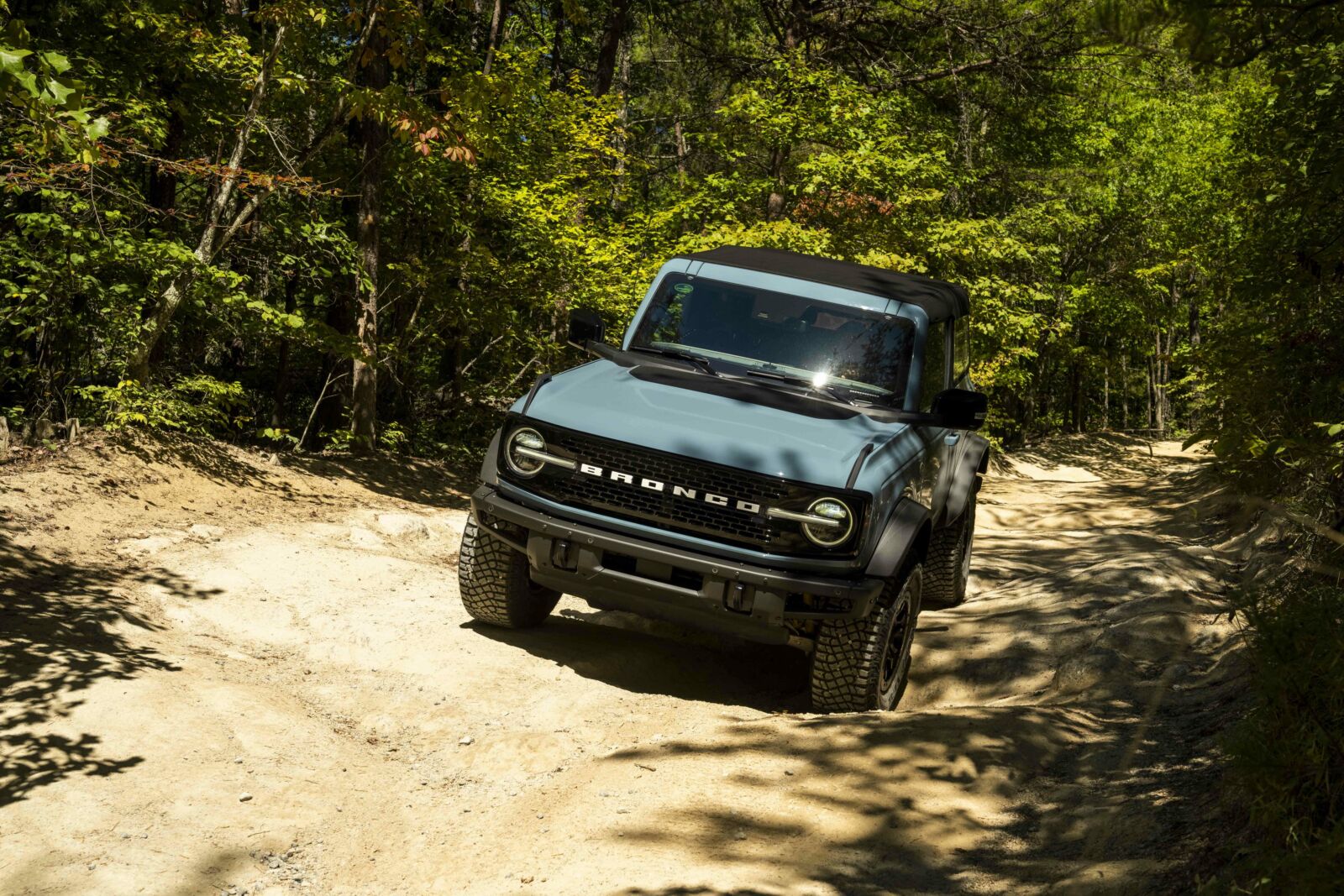 This area offers 34 miles of trails (check designations, as some are only for bikes and ATVs). Dispersed primitive campsites are located along FR 299. More developed campsites are available at Mortimer Campground, which is nine miles from the Brown Mountain Trailhead.
Click here to learn more about the Brown Mountain OHV Trail System.