After more than twenty years of crisscrossing this magnificent country, visiting 155 National Forests and 20 Grasslands, Fred and Suzi Dow have come to appreciate the diversity of recreational opportunities found in National Forests and Grasslands.
When asked, "What is the best Campground?," their answer often is "Depends on what you want to do." This especially holds true in Arizona - depending on what you are looking for, there is a campground that will meet your needs.
The following are some suggestions from Fred and Suzi to help you begin your journey in discovering the diversity of Arizona's National Forests The level of development at these campgrounds range from a semi-wilderness camping experience to a nearly private recreational vehicle (RV) park-style campground.
Bonito Campground
Coconino National Forest
Bonito Campground in the Coconino National Forest is east of Flagstaff, AZ, west of Sunset Crater Volcano and south of the Wupatki National Monument. Almost in the shadow of the San Francisco Mountains, Bonito Campground is an excellent choice as a base camp whether exploring the community of Flagstaff, visiting neighboring national monuments, or discovering Coconino's many natural wonders.
While a list of the Campground's amenities might suggest Bonito Campground is just another "rustic" Campground. However, flush toilets and colorful cinders from the nearby Sunset Crater Volcano make Bonito Campground feel more like a private Campground but with elbow room. Giant Ponderosa pines cast shadows across the Campground, offering pleasant shade.
Plus, just off U.S. Hwy 89, Bonito Campground is on the way to the Painted Desert, Navajo Reservation, and the Grand Canyon National Park (East and North entrances).
More info at ForestCamping.com here.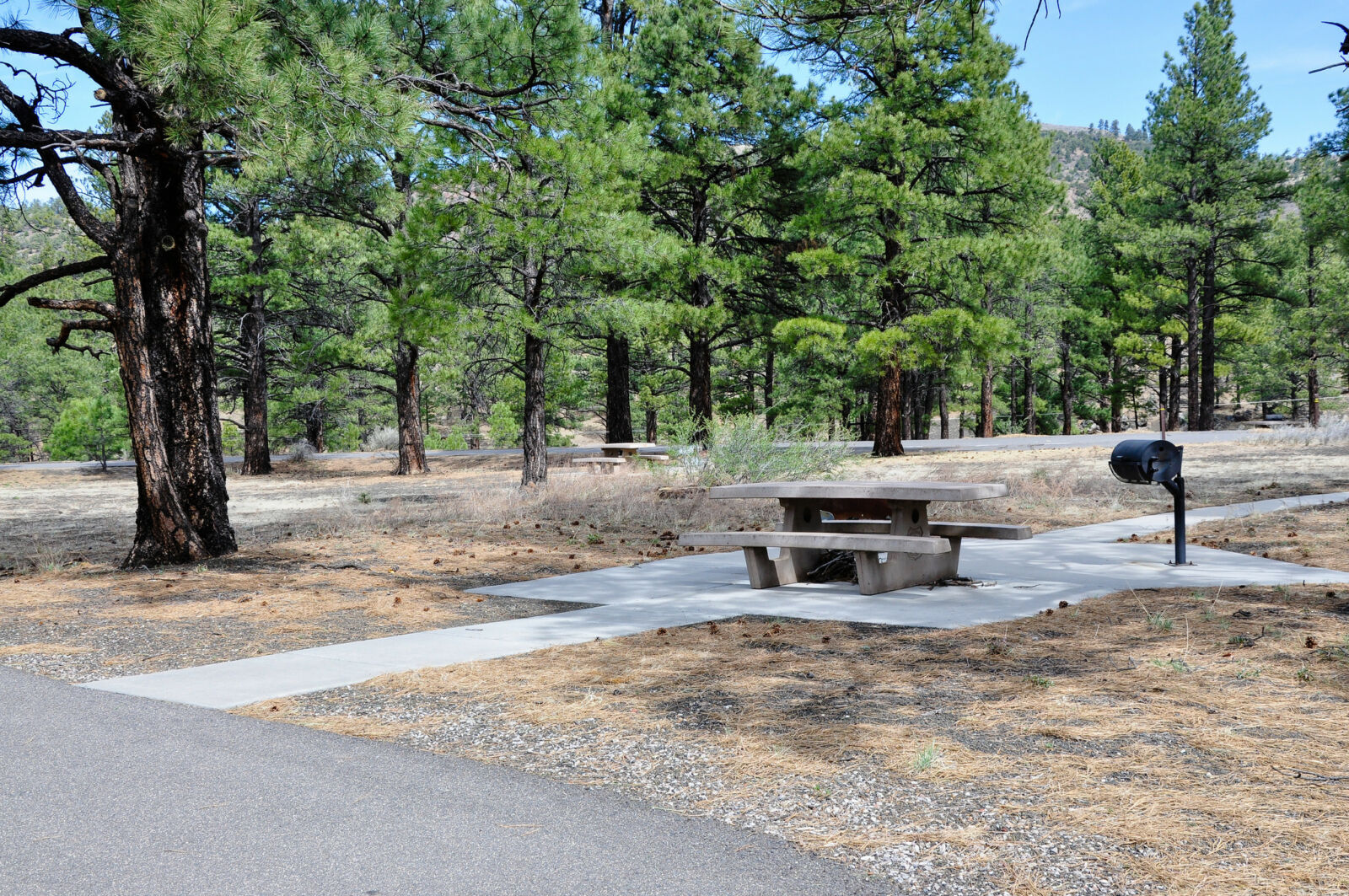 LITTLE ELDEN SPRINGS HORSE CAMP
COCONINO NATIONAL FOREST
Little Elden Springs Horse Camp also in the Coconino National Forest, has lots to offer equestrian campers. It might seem equestrian campers prefer dispersed or undeveloped campsites but Little Elden Springs Horse Camp suggests even horseback riders enjoy some amenities to go with an extensive network of trails.
Along with a large network of trails in the Kachina Peaks Wilderness, there are nearly 20-miles of trails designed to be used by all levels of equestrian riders, as well as mountain bikers and hikers, that leave the Campground. Sometimes used for the equestrian sport of endurance rides, the trail in and around Little Elden Springs Horse Camp are a great way to discover Arizona's high country.
More info at ForestCamping.com here.
Reef Townsite Campground
Coronado National Forest
Reef Townsite Campground in the Coronado National Forest, next to the Miller Peak Wilderness and on top of the Huachuca Mountains, has breath-taking views. Located at a cool 7,200-foot elevation, campers have a view of the Santa Rita and Whetstone mountains and around to the Mule and Chiricahua mountain ranges. The Campground also features hiking trails throughout the Miller Peak Wilderness.
Note: this is a tent-only Campground because the drive to the Campground is not recommended for recreational vehicles (RV). Although the Campground doesn't have a reliable potable water source, Reef Townsite Campground, once discovered, is visited over and over again.
More info at ForestCamping.com here.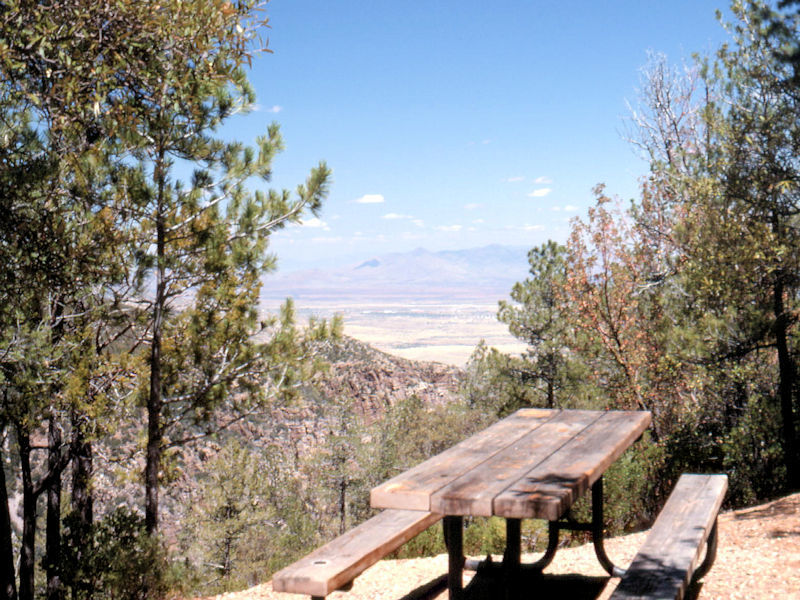 Ten-X Campground
Kaibab National Forest
Ten-X Campground in the Kaibab National Forest, is a great basecamp for discovering the Grand Canyon National Park – South Rim while avoiding the Park's crowded Campgrounds. Ten-X Campground's campsites are spacious, nicely shaded, level, and will accommodate any size RV as well as multiple tent campers. Because potable water must be trucked to the South Rim, campers are advised to bring some of their own.
Although, camping at Ten-x Campground means an eight-mile drive to the Park's entrance, this Campground is convenient to several commercial businesses, such as diners and motels in Tusayan, AZ, for a change of pace. A short Nature Trail within the Campground provides insight to the natural environment of the South Rim. Hands down, Ten-X Campground might be one of the best kept secrets for campers in Arizona.
More info at ForestCamping.com here.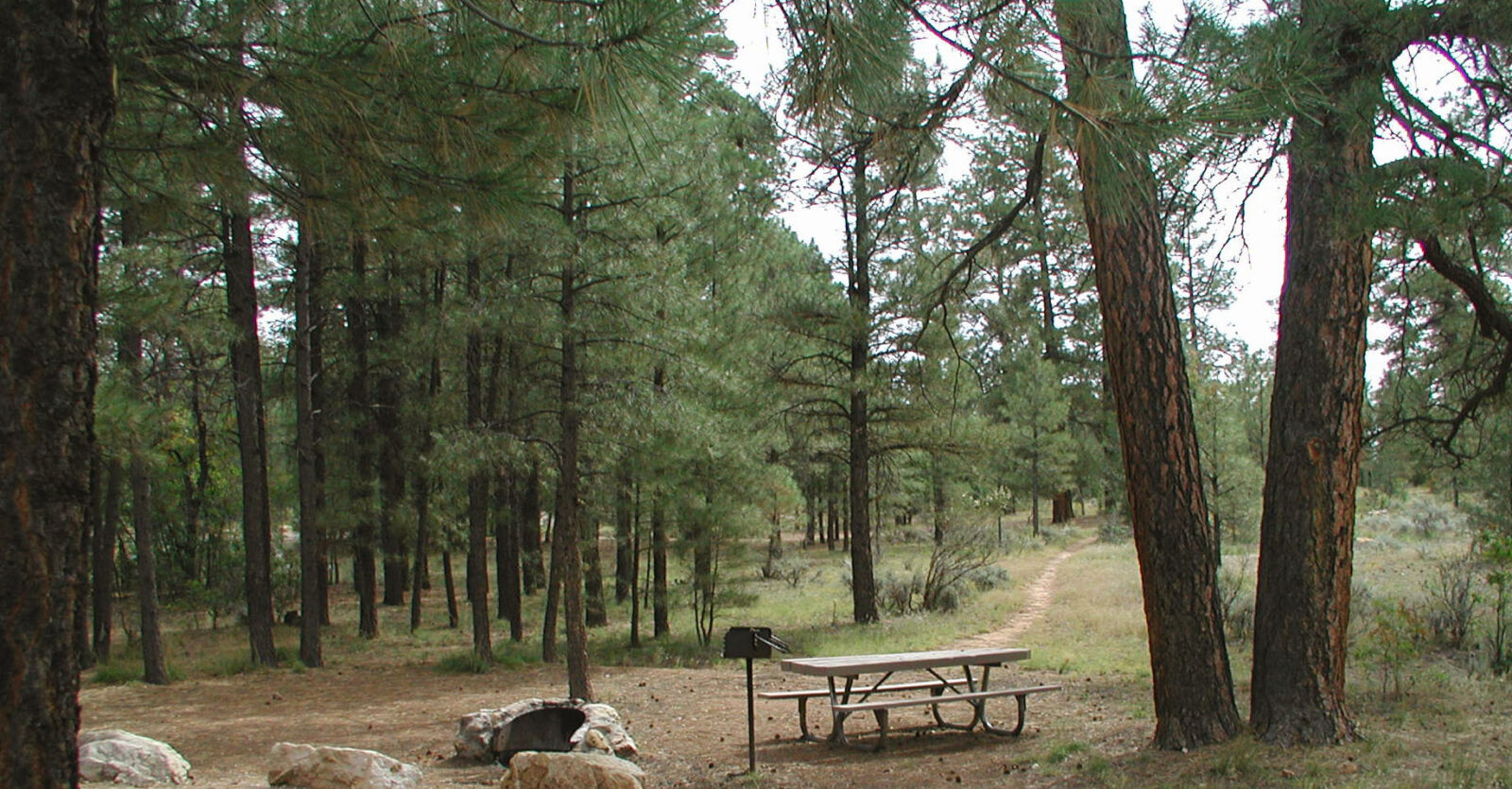 DE MOTTE PARK CAMPGROUND
KAIBAB NATIONAL FOREST
De Motte Park Campground also in the Kaibab National Forest, is located near the Grand Canyon National Park, North Rim. Offering cooler temperatures than found at the South Rim, lots of Ponderosa pine, and less crowded, De Motte Park Campground is only five miles from the Grand Canyon National Park's entrance.
At the edge of a huge mountain meadow, the Campground often has incredible wildlife viewing. Very often, if you don't see an elk, campers will hear elk during the rutting season. Plus, there are lots of outstanding trails for both foot and mountain bike enthusiasts and amazing viewpoints, such as Dog Point, Marble Canyon, and Crazy Jug, nearby.
More info at ForestCamping.com here.
Fool Hollow Lake Campground
Apache-Sitgreaves National Forest
Fool Hollow Lake Campground is almost an RV resort-like Campground in the Sitgreaves National Forest. Developed in partnership with the Forest Service, Arizona State Parks, Game and Fish, and the city of Show Low, the Campground offers full hook-ups, camp sites with no hook-ups, and some with water and electric only hook-ups. There are also campsites for tent campers.
Fool Hollow Lake Campground is almost within walking distance of the Show Low community and the conveniences found within the town. As the name implies, the Campground features good fishing and some boating opportunities in the 150-acre lake. There are fish cleaning stations, two playgrounds, the nearby 100-mile White Mountain trail system, interpretive programs, hot showers, flush toilets, and an RV dump station.
More info at ForestCamping.com here.
ALTO PIT CAMPGROUND
PRESCOTT NATIONAL FOREST
Alto Pit Campground in the Prescott National Forest is a tried-and-true, rough-and-ready Off-Highway Vehicle (OHV) focused Campground. Located just outside Prescott, AZ, the Campground is centrally located on 400 acres with 20 miles of trails crisscrossing through the Ponderosa and scrub oak forest, Alto Pit Campground is designed for and popular with OHV-enthusiasts.
Unique features of the Campground are the granite "bowls" or pits, separate areas for children and beginners to ride, and large communal pavilion where riders can gather and talk about the day's adventures.
More info at ForestCamping.com here.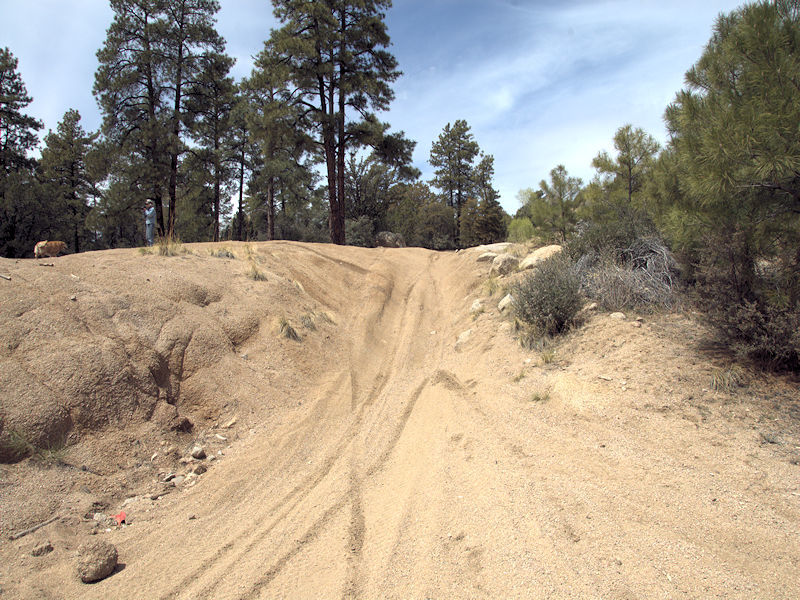 Cholla Campground
Tonto National Forest
Cholla Campground in the Tonto National Forest, located north of Globe, AZ and on a shore of the 19,200-acre Roosevelt Lake, has something many people are looking for when camping – hot showers! Plus it is open during the winter months. While places like Flagstaff, Prescott, and Arizona's mountains are experiencing freezing temperatures and snow, Cholla and the other Campgrounds on Roosevelt Lake are basking in bright sunlight and comfortable temperatures.
Cholla Campground, with its 200 campsites, might be considered huge but it never feels crowded. If a camper tires of relaxing in the warm sun, there are a variety of water sports available, as well. The Apache Trail Scenic Byway and nearby Tonto National Monument, with its cave dwelling, are great daytrips from the Campground.
More info at ForestCamping.com here.
Written by Suzanne Dow, co-author, U.S. National Forest Campground Guide | forestcamping.com