The Roaring Creek Trail project, located in the Canyon Lakes Ranger District of the Roosevelt National Forest and centered in Larimer County, is home to a recovery effort that is reclaiming access to a landscape scarred by the 2020 wildfire season. The Cameron Peak Fire left sections of this beloved trail corridor marred with patterns of moderate to high soil burn severity and completely shut off to the public.
As a part of a new agreement between the National Forest Foundation and the U.S. Forest Service's Arapaho & Roosevelt National Forest and Pawnee National Grassland (ARP), a collaborative endeavor is underway to address the dynamic challenges facing the Northern Colorado landscape. This effort aims to restore landscapes like Roaring Creek for both ecological and recreational benefits.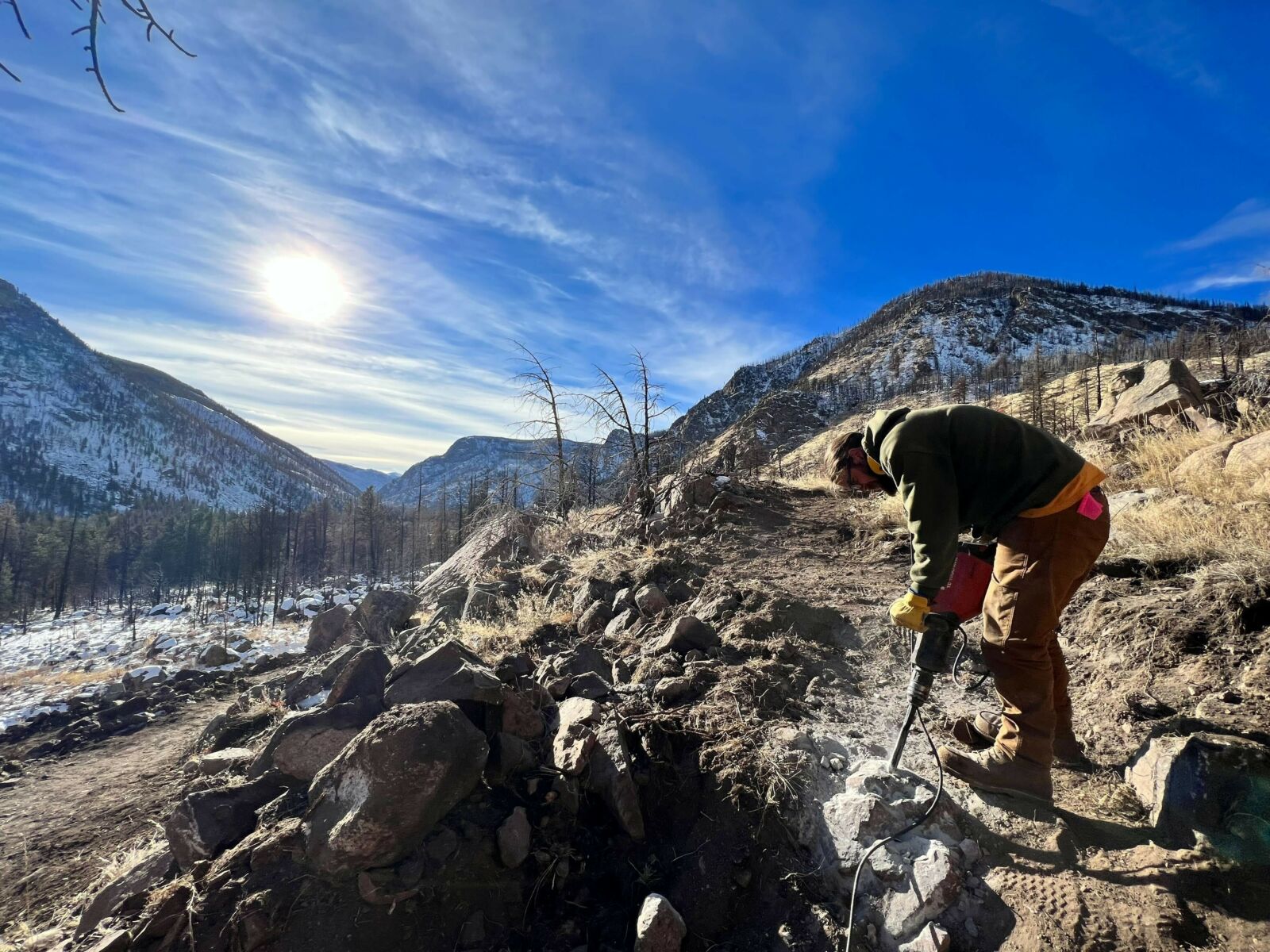 The reroute will recover a section of steep trail that meanders through stands of large Ponderosa Pine, Douglas Fir, and Lodgepole Pine, ultimately leading to an area that levels off in a montane wet meadow. The trail itself traces the footprint of Roaring Creek, a tributary of the Cache la Poudre River (a designated National Wild and Scenic River), as it climbs throughout its course.
Singletrack Trails, a trail-building firm with expertise in developing projects focused on increasing access and implementing adaptive standards, has been tasked with carrying out the plan. The contracted work will include approximately 7,600 linear feet of new trail tread and repair, three new switchbacks, and the decommissioning of about 6,200 linear feet of damaged trail. This project began late fall 2022, starting from the roaring creek trailhead, and will be completed by the end of June 2023.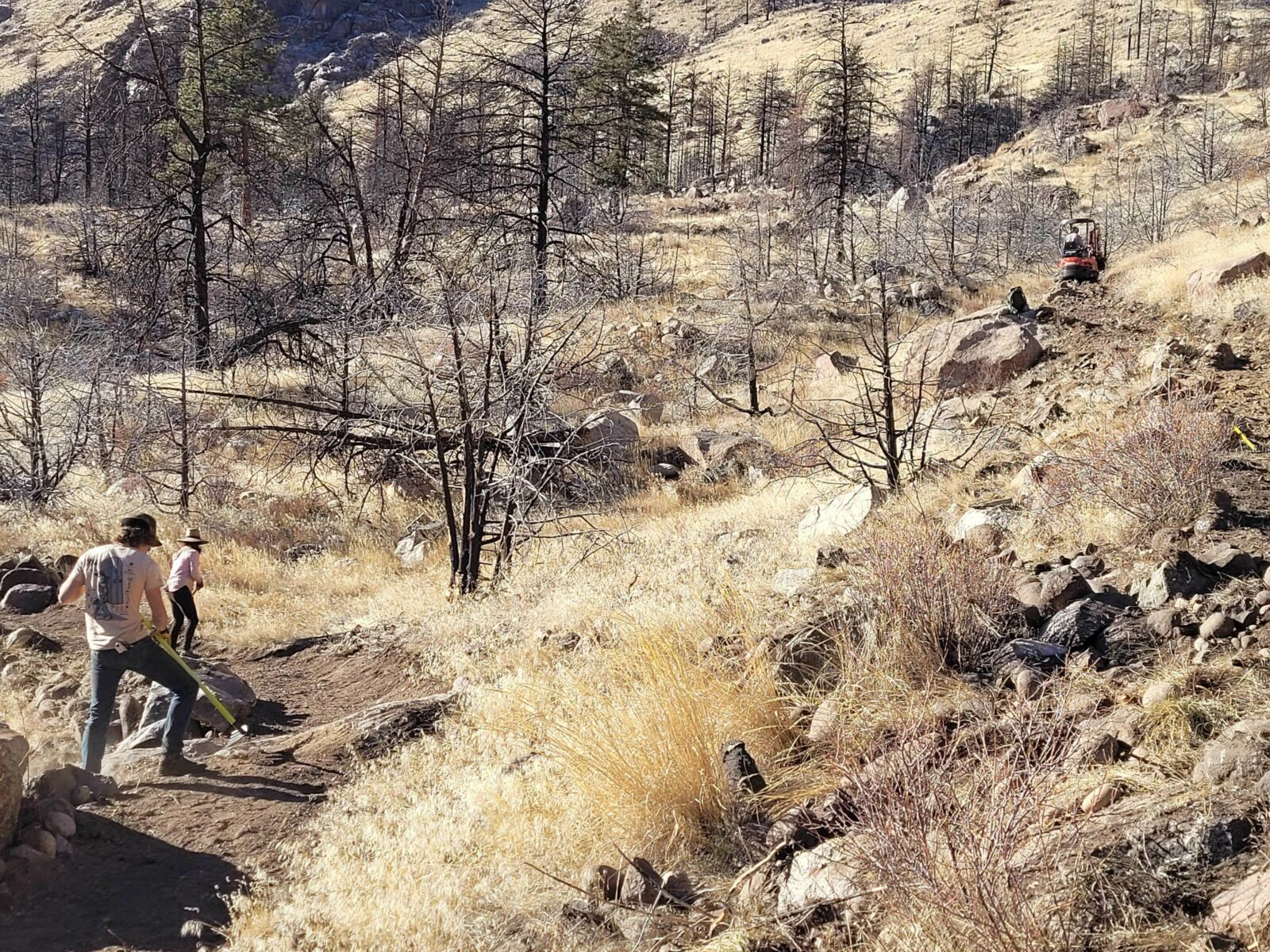 The critical work of addressing post-fire recovery simultaneously focuses on the challenges of increased demand, equitable access, and a rapidly changing Northern Colorado landscape. NFF and Forest Service staff are looking to the future and ways to connect people to their public landscapes in sustainable and meaningful ways.