This Earth Day, the NFF will enter the final fundraising year of the 50 Million For Our Forests campaign. Since its launch in 2018, the campaign has planted over 22 million trees on more than 77,000 acres of public National Forest land. Fundraising for the campaign will end in 2023, but we will have two additional years to plant all 50 million trees. (And don't worry, we will continue planting after the campaign ends!)
We have a steady stream of projects lined up to meet our goal, including nearly 50 projects that will plant over six million trees on three dozen National Forests in 2022. Projects span the gamut of reforestation objectives, and will provide innumerable benefits to wildlife, people, and communities that depend on these forests for habitat, clean air and water, and so much more.
Below is a sampling of this year's projects, illustrating the range of objectives and locations. They may differ widely, but all will help regrow and rebuild critical forest habitat.
2022 Reforestation Project Spotlights:
Wildfire Recovery on Oregon's Willamette National Forest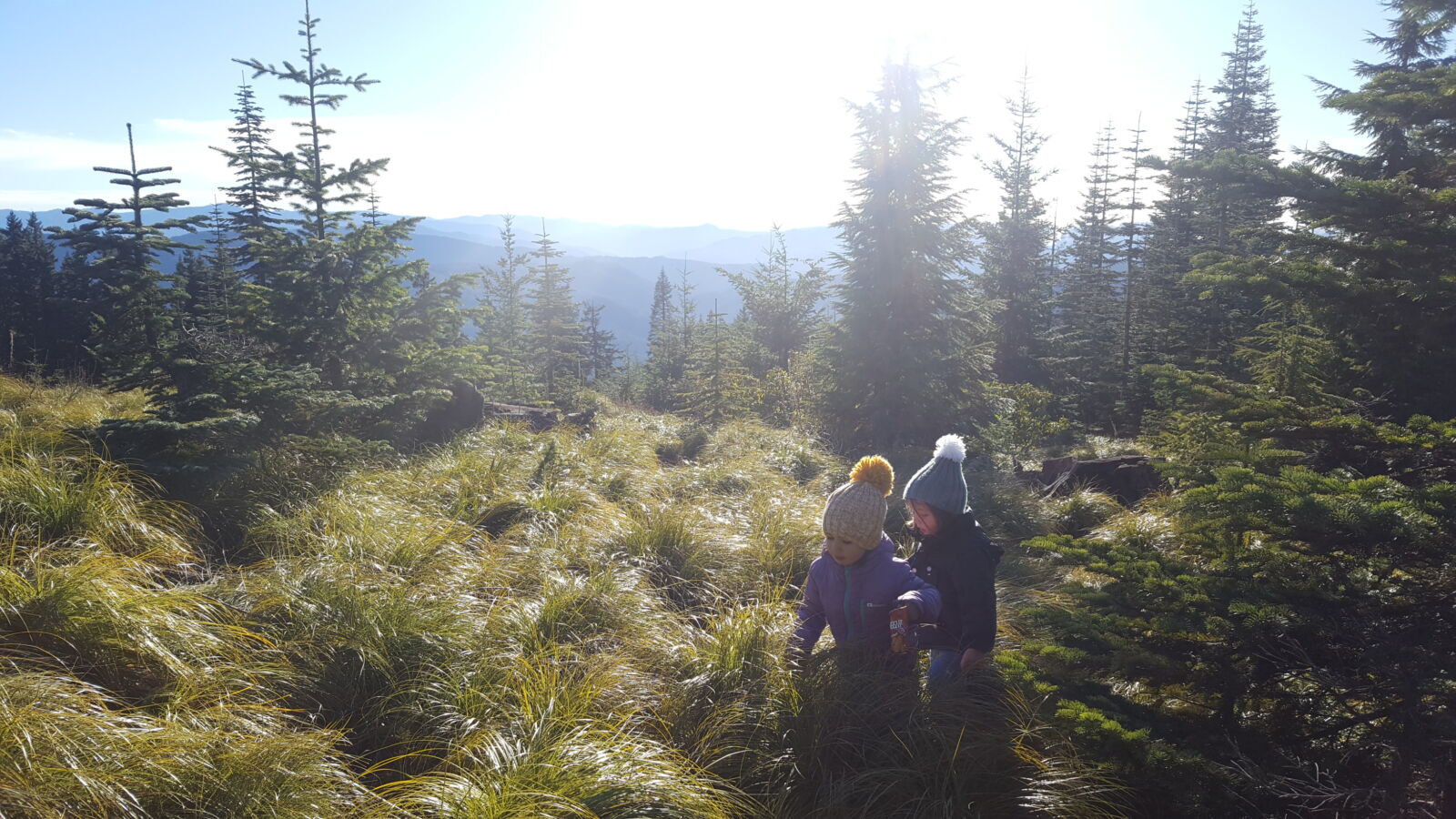 More than ninety percent of our projects in the Pacific Northwest will support reforestation efforts following severe wildfires, such as the Lionshead and Beachie Creek Fires that burned over 135,000 acres in Oregon in 2020. Reforestation efforts began on Willamette National Forest in 2021, and in 2022, we will continue replanting on high priority burned areas. Our Forest Service partners are targeting sites critical to watershed health and wildlife habitat for the greatest restoration impact.
Whitebark Pine Restoration on National Forests of Montana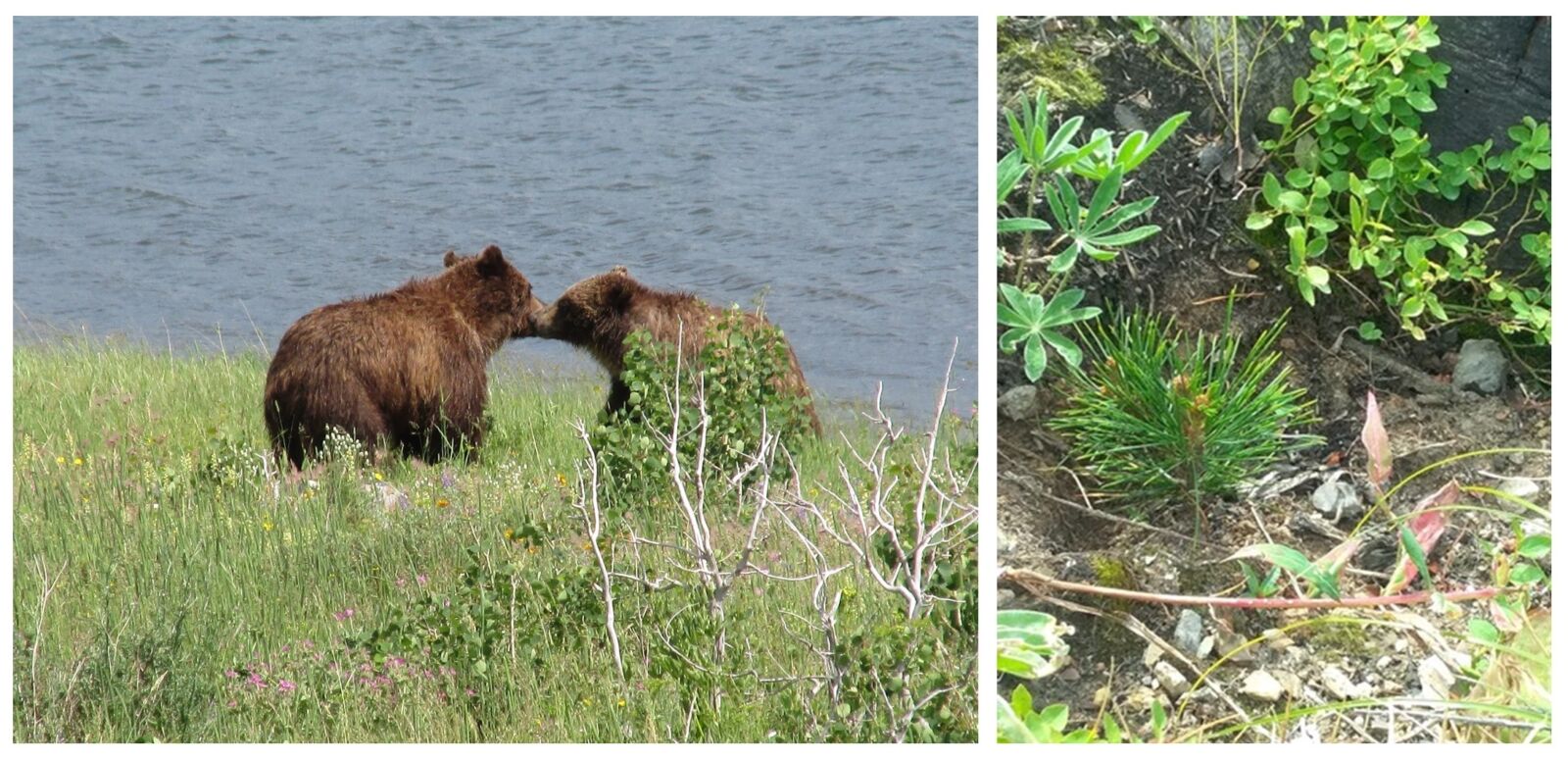 Each of our projects in Montana will contribute to the conservation and restoration of whitebark pine, an ecologically important species for its contributions to wildlife, habitat, and watershed health. Whitebark pine has undergone stark declines across its range due to white pine blister rust disease, mountain pine beetles, and climate change. Our projects in 2022 will replant this critical species across more than 700 acres on five National Forests in Western Montana.
Wildfire Recovery on Southern California's Angeles National Forest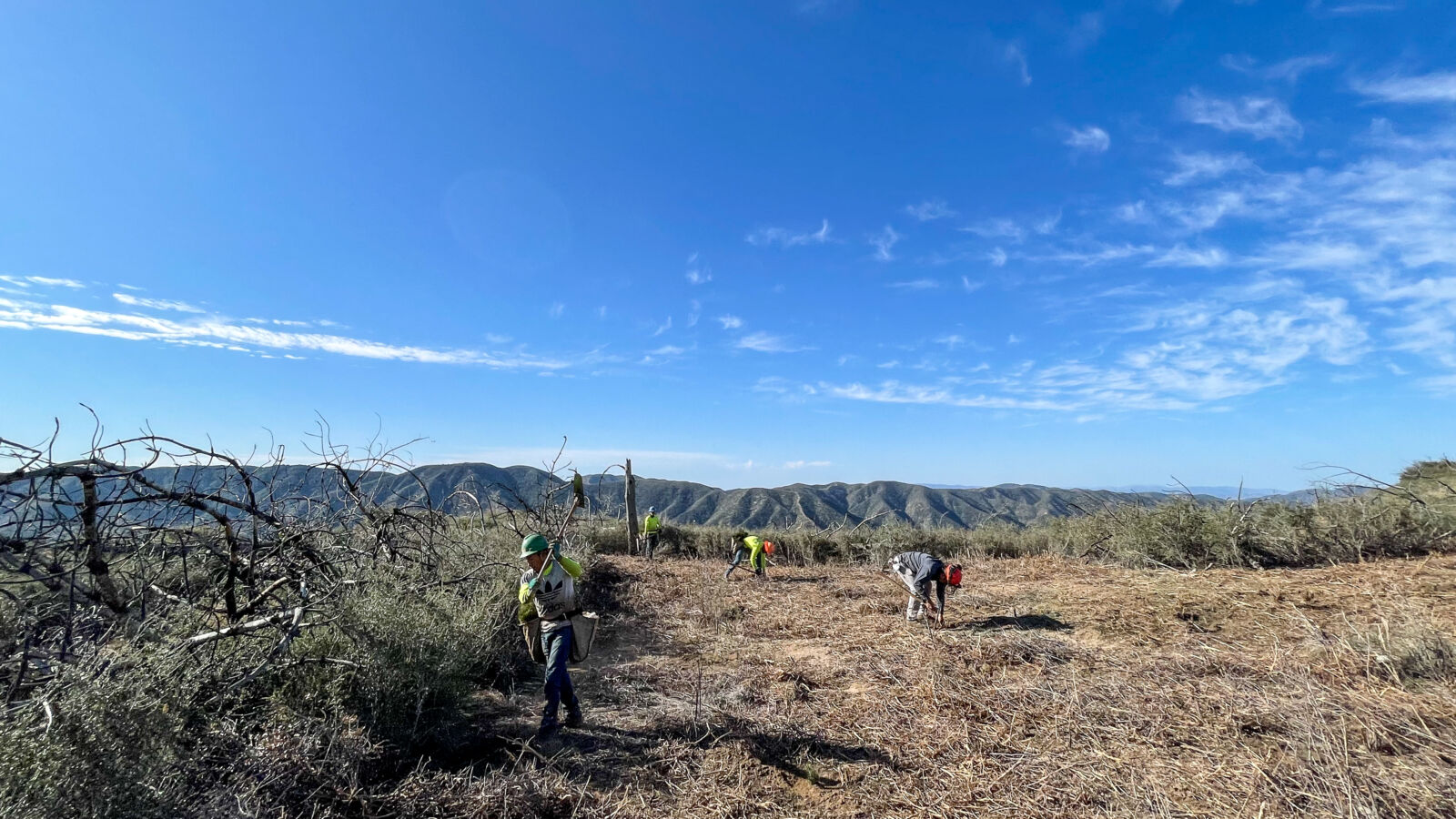 Wildfire recovery is a top planting objective in California National Forests. In 2022, our U.S. Forest Service partners are planting Coulter pine and big cone Douglas-fir seedlings on the burn scars of the 2020 Lake Fire and 2013 Powerhouse Fire. Replanting will restore mixed conifer stands, nurturing habitat and visual quality for the Forest's more than 1.6 million annual visitors.
Bark Beetle Recovery on Colorado's Grand Mesa, Uncompahgre, and Gunnison National Forests
Forests in Southwest Colorado have experienced a staggering spruce beetle epidemic that have killed nearly all Engelman spruce trees across half a million acres. Our project here will replant trees where the forest has been decimated by the bark beetles and natural regeneration is not possible. Reforestation will help restore habitat and cover for many species of wildlife, including federally listed Canada lynx.
Forest Restoration and Diversity Planting on Minnesota's Chippewa National Forest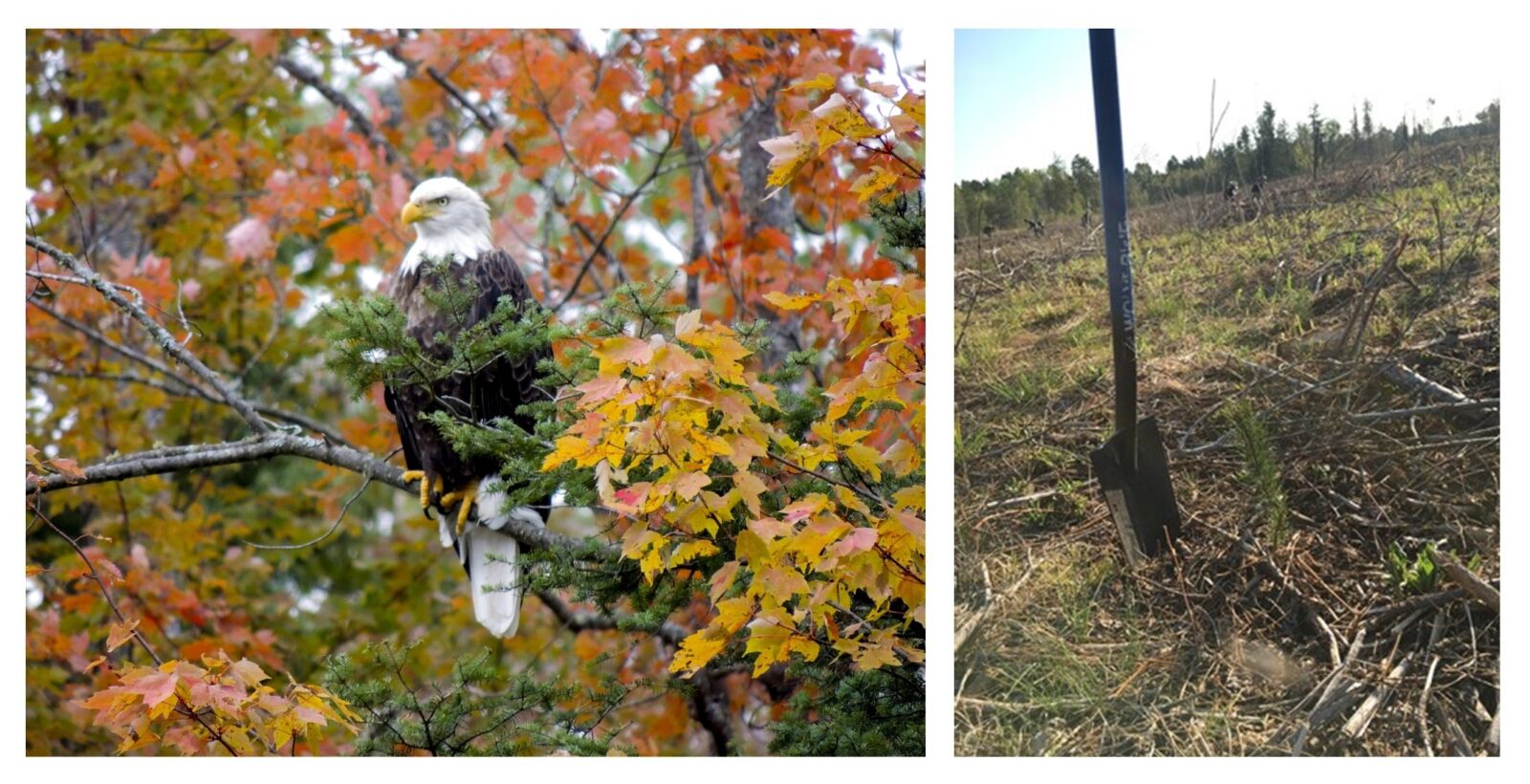 Numerous species of native seedlings will be planted on this lake-filled National Forest in northern Minnesota. The reasons for planting here are many, including recovery from wind events and insect and disease outbreaks, to enhance forest resilience and diversity, and to improve wildlife habitat. Chippewa National Forest has one of the highest breeding densities of American bald eagles in the lower 48, and large red and white pine trees - two of the many species to be planted – are great for nesting.
Native Habitat Restoration on South Carolina's Francis Marion and Sumter National Forests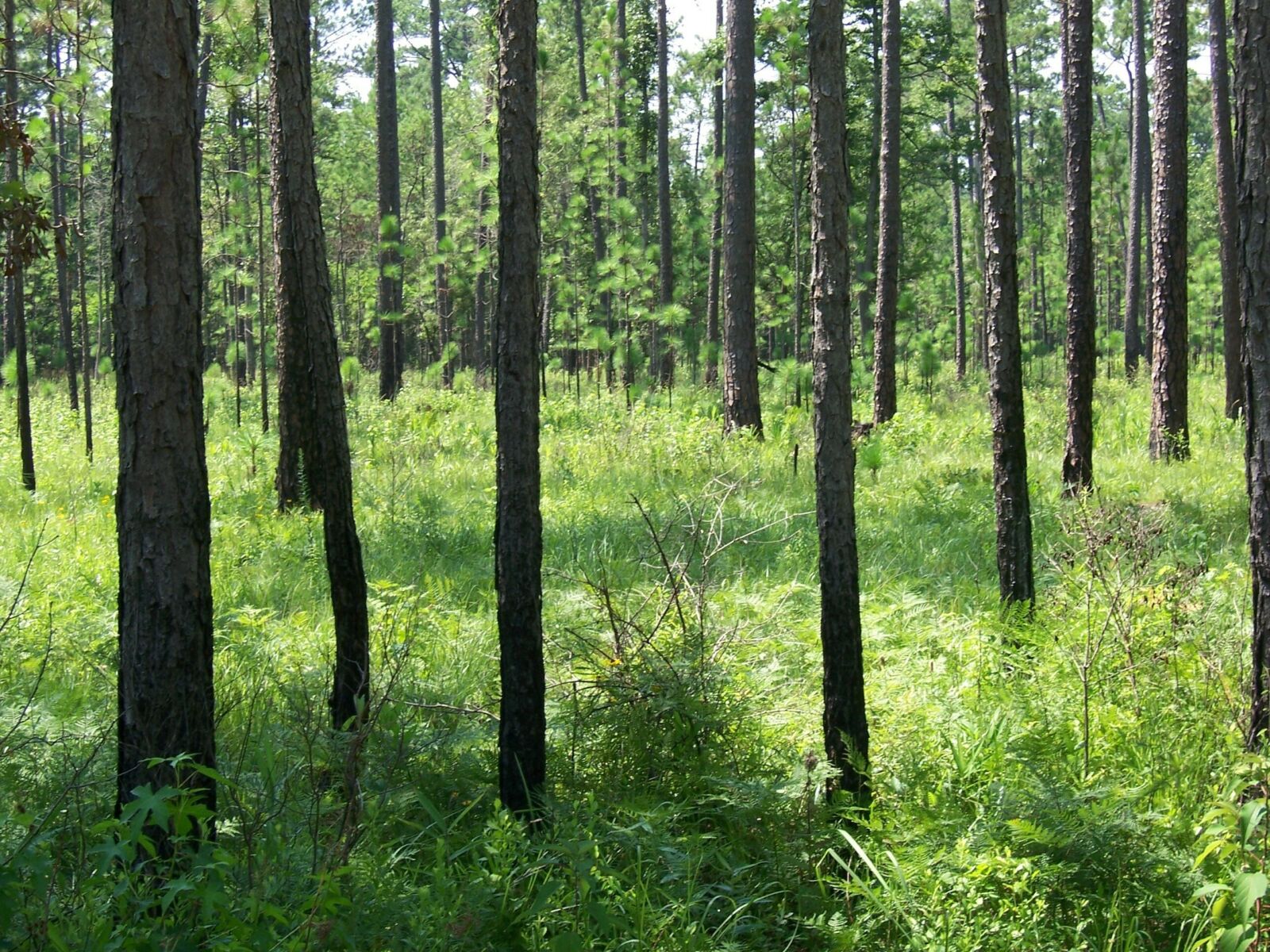 Our project on Francis Marion and Sumter National Forests will help re-establish the declining mixed pine-oak forests in this region by planting native shortleaf pine and pitch pine seedlings. This area was historically cleared and planted to a single species monoculture for timber production in previous centuries. This project will enhance forest stand diversity, improve resilience to fire, and provide habitat for wildlife, such as black bears, deer, and many species of high conservation priority birds.

Want more project information? Visit our planting map to see locations and seedling numbers for every 2022 tree planting project.
Cover photo by the U.S. Forest Service.