Earlier this year, the NFF's Zia Maumenee visited with one of the NFF's grant recipients in West Virginia to learn more about their work.
One-thousand feet deep, Blackwater Canyon, in the heart of West Virginia includes public, state and private land. This land is your land; this land is my land, from the Blackwater State Park to the Monongahela National Forest with private land owned by Allegheny Wood Products in between.
The canyon is home to the cheat mountain salamander and the West Virginia flying squirrel. Outdoor enthusiasts and history buffs follow the historic railroad grade through the canyon from Thomas to the Limerock trail, seven miles away and beyond. A lush forest of red spruce, sugar maple, eastern hemlock and yes, poison ivy, surrounds the trail. In the North Fork, a major tributary to the Blackwater, beautiful orange and red river rocks line the bottom of the canyon resembling a landscape of Arizona sandstone, but these are actually the stain of iron rich waters from legacy coal mining.
I visited this ecologically rich canyon to explore the Monongahela National Forest with our partner the Friends of the Blackwater. This group of dedicated individuals has been working with the Forest Service with funding from the National Forest Foundation to enhance the recreation opportunities in the canyon. Their work will restore the old railroad grade for hikers, bikers, and kayakers who access the forest and river.
The community of Thomas, where the North Fork passes, is home to a culturally diverse group of artists and outdoor enthusiasts. The Monongahela National Forest and Thomas intertwine. The old railroad bed lies between the river and the town and pulls the community from the store fronts down to the river side. This old railroad grade was used to transport coke (a fuel made from coal) to Pittsburgh to the steel mills during the late 1800s early 1900s. Today visitors can see the remnant mines along the river and the beehive coke ovens overtaken by vegetation.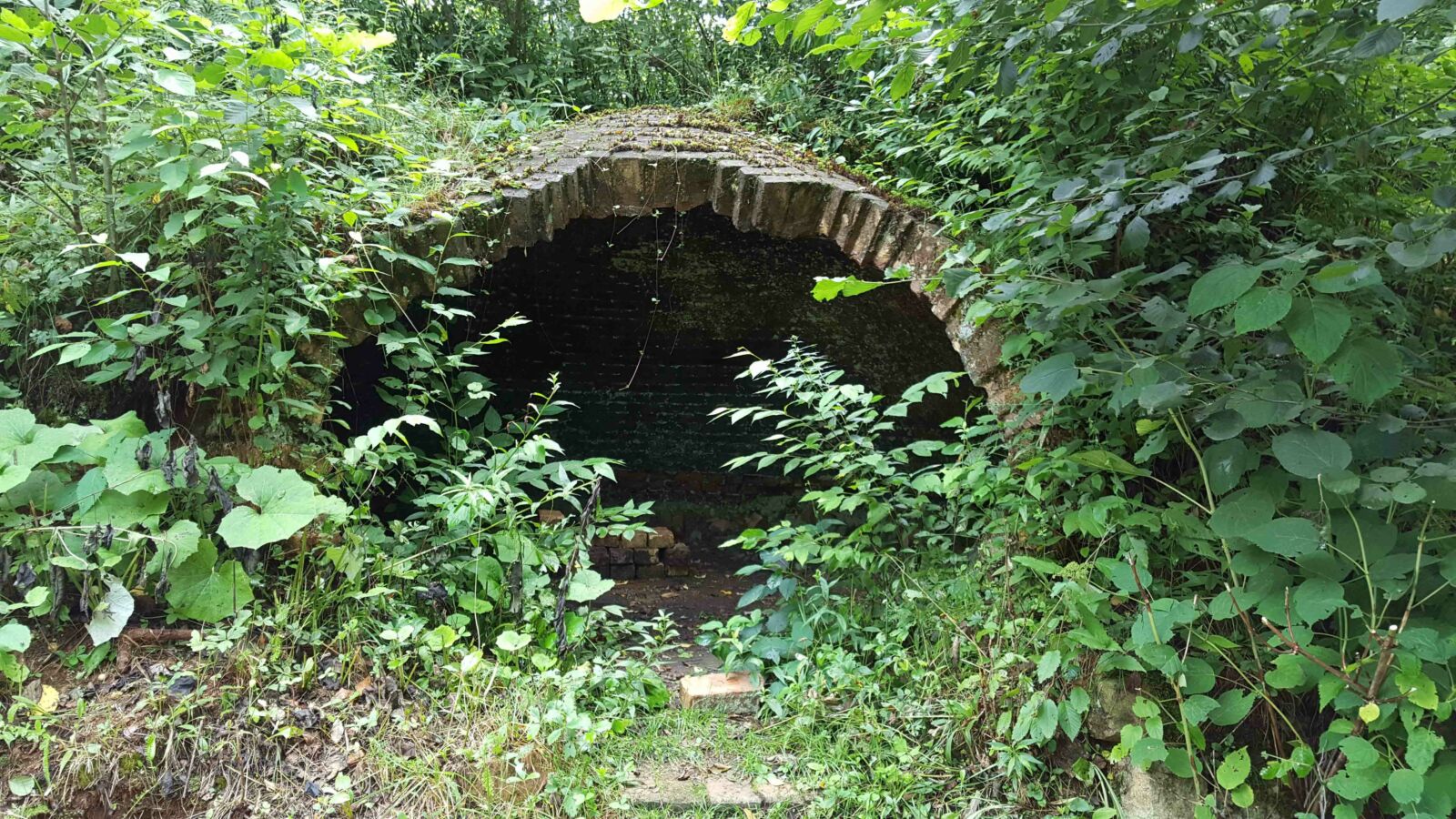 During the 2016 summer field season volunteers and the Forest Service:
upgraded trails within the canyon with new crushed gravel,
placed bollards and rocks to block OHV use, and
built small bridges to reduce erosion in wet areas.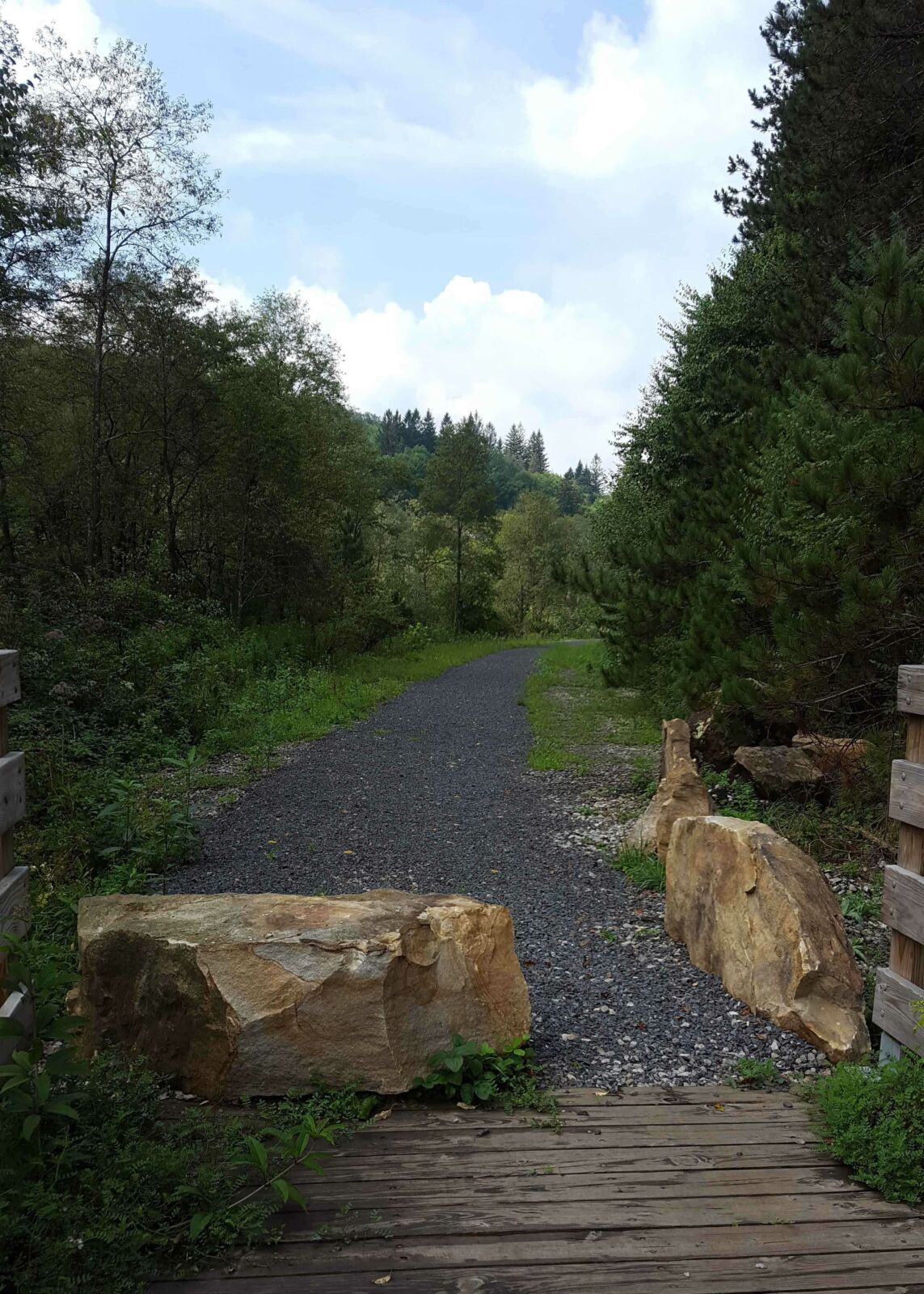 In the next year, 2016 to 2017, this work will continue along the Canyon Rim Trail of the Blackwater Canyon, extending and improving another five to seven miles of trail. It is partnerships like these that maintain recreation resources and connectivity for outdoor enthusiasts and bring under-served populations into hands-on stewardship activities on our National Forest land.