Since March 2014, NFF's Community Capacity Land Stewardship Program has supported the Sierra Institute's Sierra-Cascades All Lands Enhancement initiative (SCALE). Through SCALE, the Sierra Institute and partners work with collaborative forest restoration groups throughout California. The goal of SCALE is to identify and advance key issues that represent barriers to each group's success. Though each project is distinct in its own way, they share the common goals of taking an all-lands approach and working across ownership boundaries toward a shared vision of forest restoration.
SCALE initially consisted of California's trio of Collaborative Forest Landscape Restoration (CFLR) projects but it has recently been expanded to include four new collaboratives, bringing the total to seven. Selected in partnership with USFS Region 5, the newly included groups are: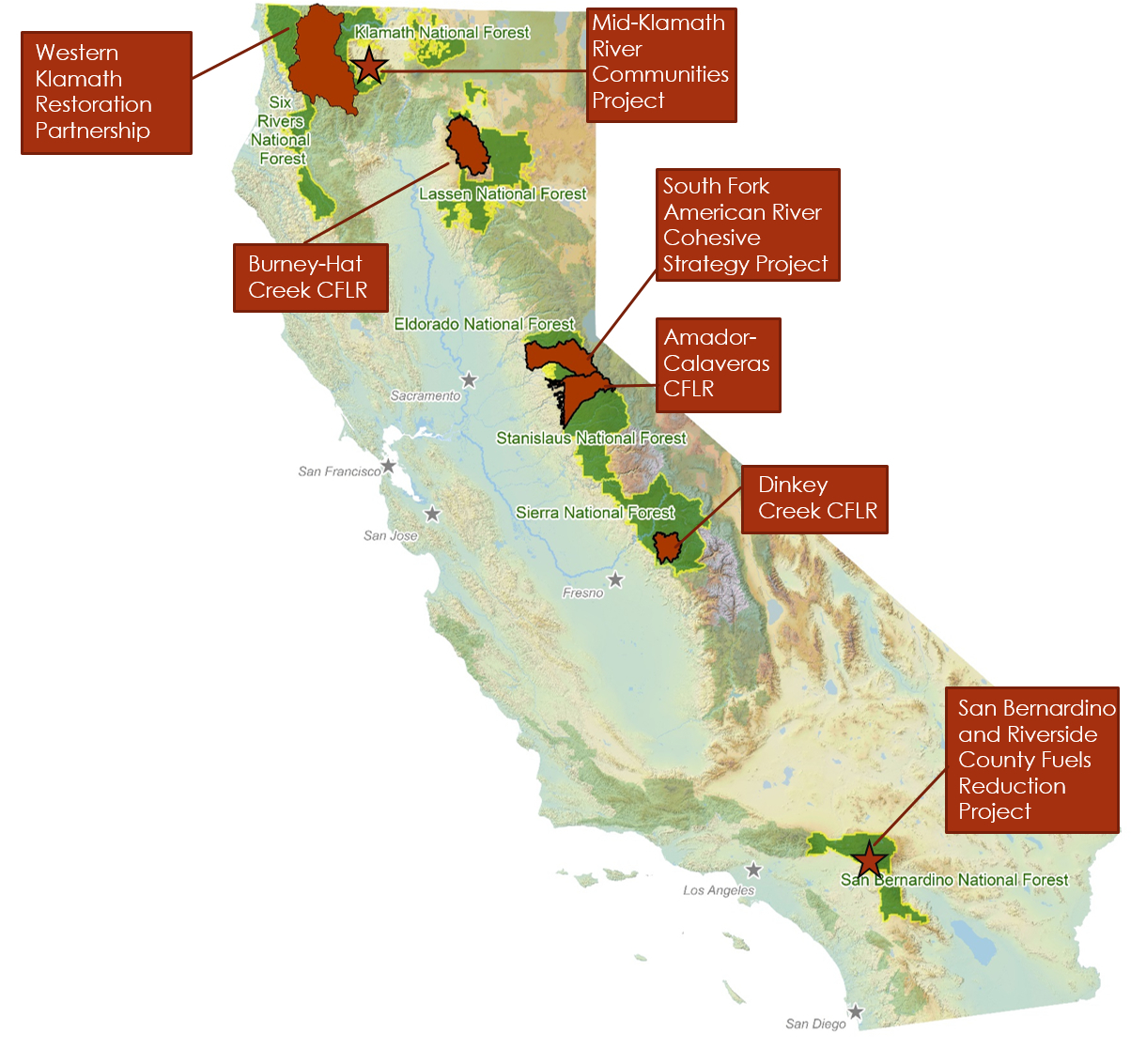 Sierra Institute staff recently visited one of these collaboratives, the Western Klamath Restoration Partnership, and attended part of its quarterly workshop in the beautiful riverside community of Orleans. Representatives of the Karuk tribe, Forest Service staff, local non-profits, and community members in the project area discussed their goals and perspectives as they relate to the collaborative's mission. This group is focused on reintroducing fire to the landscape in order to reduce the risk of catastrophic wildfire and is also emphasizing the connection between fire and watersheds. They are particularly interested in improving salmon habitat and through upslope forest restoration.
Visiting the Western Klamath Restoration Partnership was a strong reminder that the unique characteristics of a collaborative group are highly influenced by physical location, natural resources, and historical human connections to the landscape. At the same time, there is significant overlap between the forest collaboratives' goals, processes, and challenges. As identifying and advancing those synergies is the purpose of SCALE, the Sierra Institute is excited to welcome these new projects to SCALE and thankful to have the continued support of the NFF for this urgent, yet hopeful work of collaborative forest restoration.