When the temperature picks up, we all look for shade and the trail to Sturtevant Falls offers one of the best hikes in the Angeles National Forest to escape the heat. Walking under the lush green canopy of alders, willows, and big leaf maples with the sound of a gentle stream soothing your mind and soul it is hard to believe that the Metropolis of Southern California is just a ten-minute drive away.
Traveling through Big Santa Anita Canyon is like stepping back in time to the "Great Hiking Era." As you walk along the paths trees and bushes give way to historic camps and cabins built from the 1890s to 1930s to ensure that the residents of the growing city would have a place to find peace in nature. These recreational cabins continue to be used today by residents that own the structure, but not the land through a special use permit system with the forest.
Hiking farther up the canyon as you dip your toes in stream crossings and gaze at granite rock outcroppings you will come across signs for Hoegees Camp, now replaced with a designated campground. A few miles further, Sturtevant Camp, which at first glance might look like an old Hollywood movie set, but if you are like me, you will be overjoyed that it is not just a façade and you can still stay in the cabins for a wonderful adventure.
You can step inside the oldest U.S. Forest Service ranger station structure remaining on its original footprint at Sturtevant Camp.It was originally built in 1903 by Ranger Louis Newcomb when the area was the San Gabriel Timberland Reserve.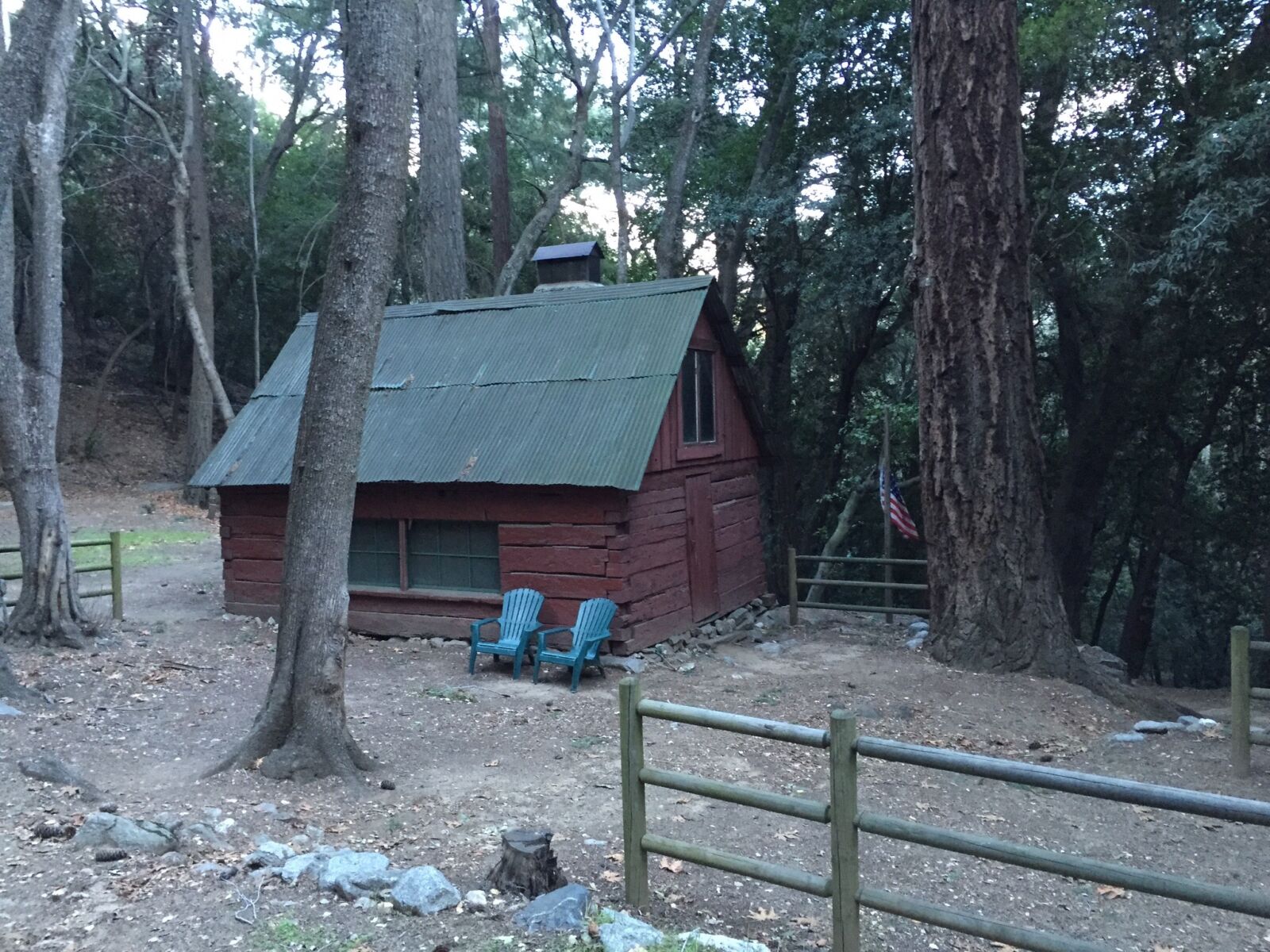 Take a detour on your way back to the picturesque Sturtevant Falls that is happily roaring again this year thanks to the massive winter storms.
And just to ensure that the step back in time is complete, you may be lucky enough to pass the mule and donkey train operated by Adams Pack Station. This is the last pack station of its kind in the United States, as it is the only means of delivering year-round supplies to the cabins via the footpath trails.
Admiring the canyon as you near the trailhead you can understand why this land was preserved in 1892 as the first Timber Reserve in California. It's an oasis filled with clean running water, abundant nature to escape from the city and it's one of the reasons the National Forest Foundation is working with partners and the Angeles National Forest to care for this treasured landscape.
CLICK HERE TO LEARN MORE ABOUT OUR WORK ON THE ANGELES NATIONAL FOREST.