May 18, 1980 brought about the greatest natural disasters in United States history. On that sleepy Sunday morning, Mount St. Helens erupted in southwest Washington, destroying much of the surrounding forest, sending ash into 11 states, and leaving a horseshoe-shaped crater in place of the mountain's once majestic summit. Sadly, 57 people lost their lives.
Today, more than 35 years since that violent eruption, the landscape surrounding Mount St. Helens continues to rebloom and recover—albeit slowly. Forests are reappearing and meadows of wildflowers butt up against pumice plains and rocky terrain, making it an outdoor destination unlike any other in the Pacific Northwest.
Outdoor enthusiasts have plenty of options—including mountain biking, backpacking, and hiking—for exploring Mount St. Helens, whose landscape can oscillate wildly between picturesque forest and otherworldly terrain, sometimes on the same trail.
Check out these three great ways to explore Mount St. Helens.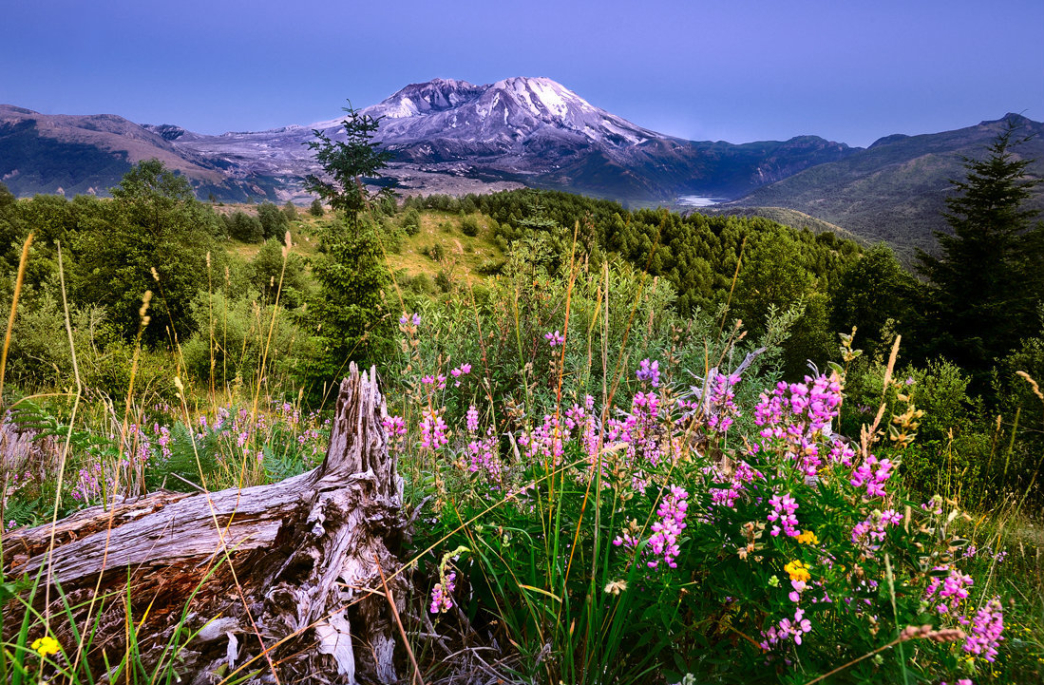 1. Ride Ape Canyon to the Plains of Abraham.
The Ape Canyon Trail is among the best singletrack rides in the Pacific Northwest, thanks in no small part to the landscape through which it cuts. The thick forest for which the region is known gives way to a lunar landscape that looks downright alien, complete with pumice plains, views of the ruinous blast zone, and a look at the volcano's lava flow. The 16-mile out-and-back will challenge cyclists with plenty of elevation gain; that said, it's not a technical climb, and the scenery is worth the effort.
2. Hike the Loowit Trail.
Seasoned hikers and backpackers will appreciate the variety found along the Loowit Trail , which loops around Mount St. Helens and offers up-close looks at the destruction caused by and subsequent recovery from the violent blast. The trail's north side traverses the blast zone, crosses the Plains of Abraham, scrambles over old lava flow, and takes hikers through rugged, rocky terrain, while other portions of the trail cut through wildflower-filled meadows and lush forest.
But novice hikers may want a less ambitious outing, as the Loowit Trail is poorly marked in stretches, requires long mileage through the blast zone (where camping is not allowed), and features substantial elevation gain along the way.
3. Explore the Lakes Trail.
The eight-mile Lakes Trail takes hikers through landscape that didn't exist before the blast. Before Mount St. Helens erupted, the Lakes Trail would have gone through a dense forest and along Coldwater Creek. But massive mudflows caused by the blast carved out what is now Coldwater Lake, and the resulting Lakes Trail offers a mix of scenic Mount St. Helens views and treks through the blast zone (hikers still walk on ashen soil, for instance). Keep an eye out for birds and grazing elk nearby, both good signs of a continued recovery.
Originally written by RootsRated.