No. This will not involve Hugh Jackman. Sorry. Real Wolverines are still pretty vicious, though..just without the screen-time.
Anyway. Let's jump in to some sweet facts about these compact warriors.
Wolverines are incredible long distance travelers ; often traveling 18-20 miles a day in snow and over mountains peaks. For the first time in more than 80 years, a wolverine was sighted on the Tahoe National Forest, aTreasured Landscapes site . The wolverine made the appearance after traveling more than 600 miles from Idaho.
Wolverines chirp and coo to their young, but more often they will make a sound that's a cross between a low growl and a snarl .
Burrowing in the snow during the winter, Wolverines thrive in high elevation areas and live in rocky, alpine terrain during the summer months. Reduced spring snowpack threaten their ability to make snow dens to birth and raise their young.
Wolverines are known for their tenacity and fierceness beyond their size. They have battled grizzly bears, bull moose, wolves and won. Considering they weigh about 30-50 pounds, that's pretty impressive.
Wolverines are predators and scavengers that eat whatever they can. They would love to eat a moose or deer leg frozen in the snow. Their scientific name Gulo gulo comes from the latin word for glutton!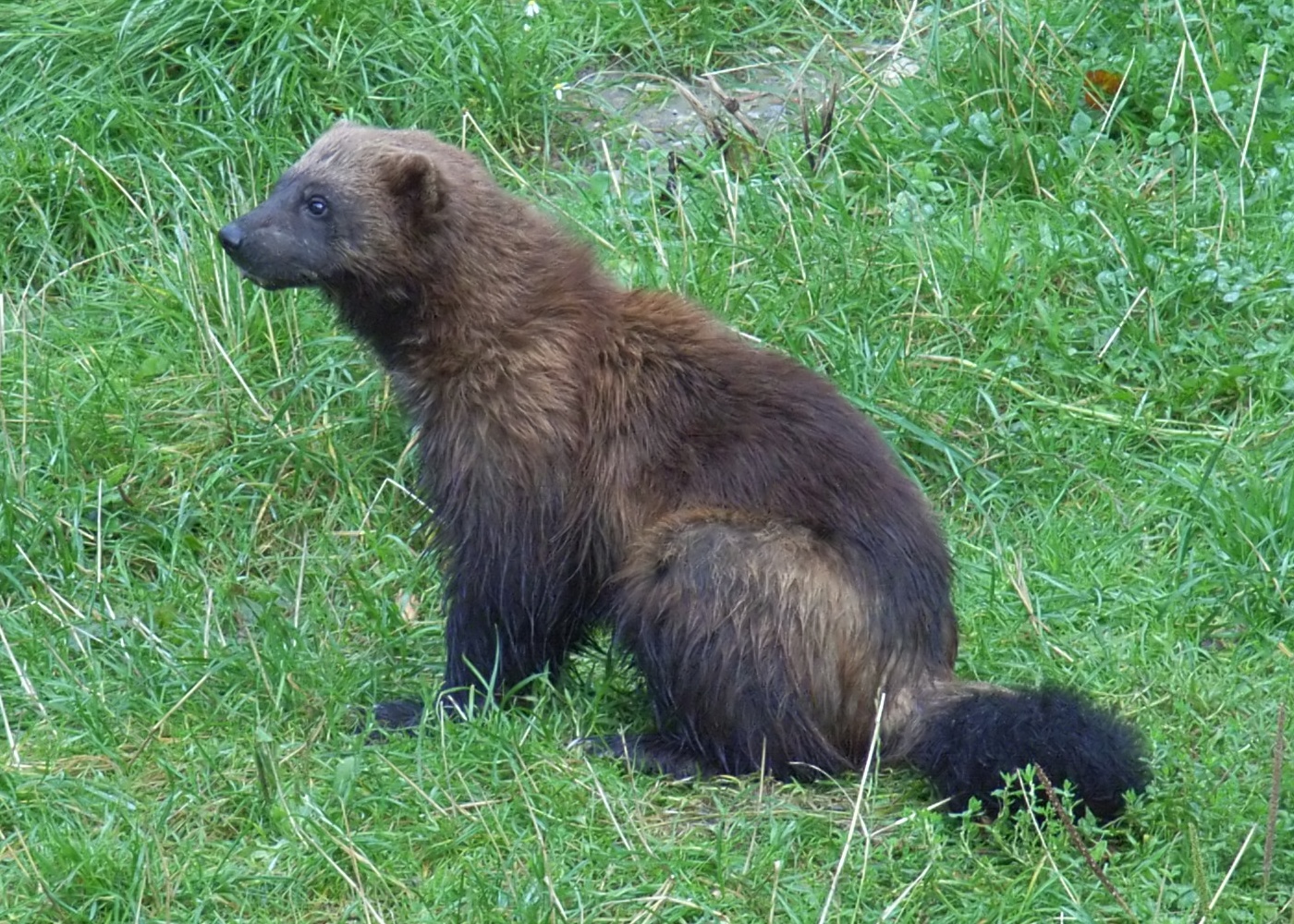 Wolverines once roamed throughout the United States from Michigan to California. Today, there are only an estimated 250 to 300 wolverines still left in the lower contiguous United States clustered in small, isolated groups on high-alpine habitat. From rigorous scientific monitoring and restoring forests, to reintroduction programs, the NFF is working together with local, state and federal partners, to ensure the survival of this incredible species.
Click here to support wolverines on the Okanogan-Wenatchee National Forest.
Fun story: Read about wolverine "M3" and his incredible climb in Glacier National Park when he scaled 4,900 vertical feet in 90 minutes.