When I became a mom I was determined that we would camp, hike, and adventure just as we always had. Beyond my own desire to be in the woods, more than anything, I wanted my kids to grow up surrounded by nature the way I had. It took a bit to get our confidence but we have caught our stride and now our favorite family experiences are in the woods together.
I am not naive enough to think that we have things down perfect; we've definitely been that family with the kid throwing a fit in the parking lot, but more times than not we are pulling away all smiles after another adventure. Over the last few years we have come up with some tips to make our adventures a little more enjoyable and easier to get out the door. So without further ado, here are seven tips for getting outside with your kiddos:
#1 - Make it easy for yourself.
Have a designated adventure bag for each kiddo with their shoes, spare clothes, sunblock, hat, water bottle, any "necessary toys" (you know the ones à Meet T-Rex, he likes to bike ride with us), a grab bag filled with snacks, and anything else you would regularly want to have with you so you can just grab and go. We do a lot of after work hikes and this makes it so easy to say yes because most of what I need is ready.
Naptime necessities - Your kid will be pooped. If there is a favorite blanket or toy they need for nap time, bring it and enjoy your peaceful drive home.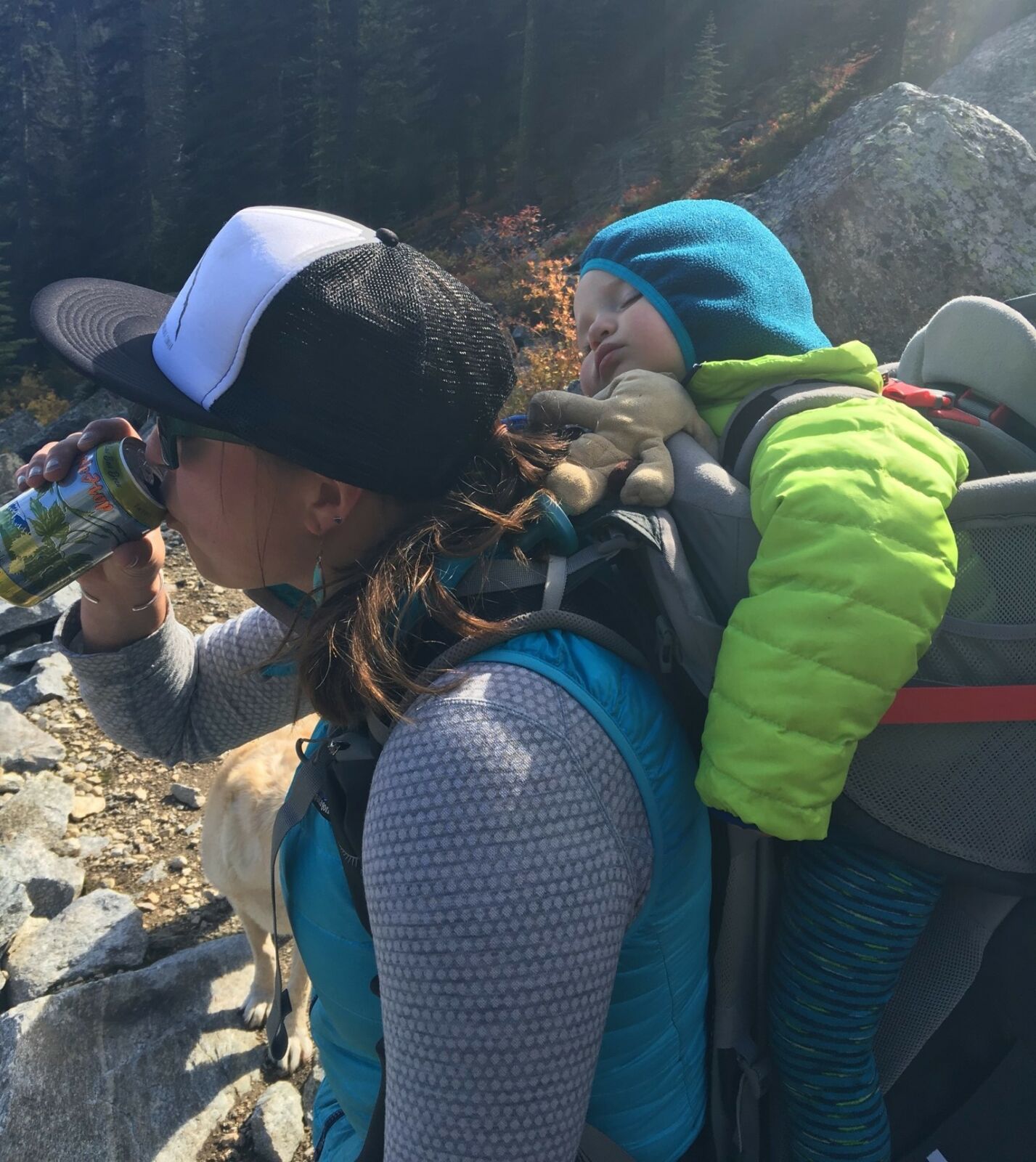 #2 - Set realistic expectations and be okay with adapting your plans.
It's true, at some point your toddler will probably say they are tired ½ a mile in and just wants to play by the creek and build a fort. Consider yourself lucky if that request doesn't come with a trail-side meltdown (and don't worry if it does, we've all been there). It's okay to adapt the plan and picnic by the creek, those can be some of the best days!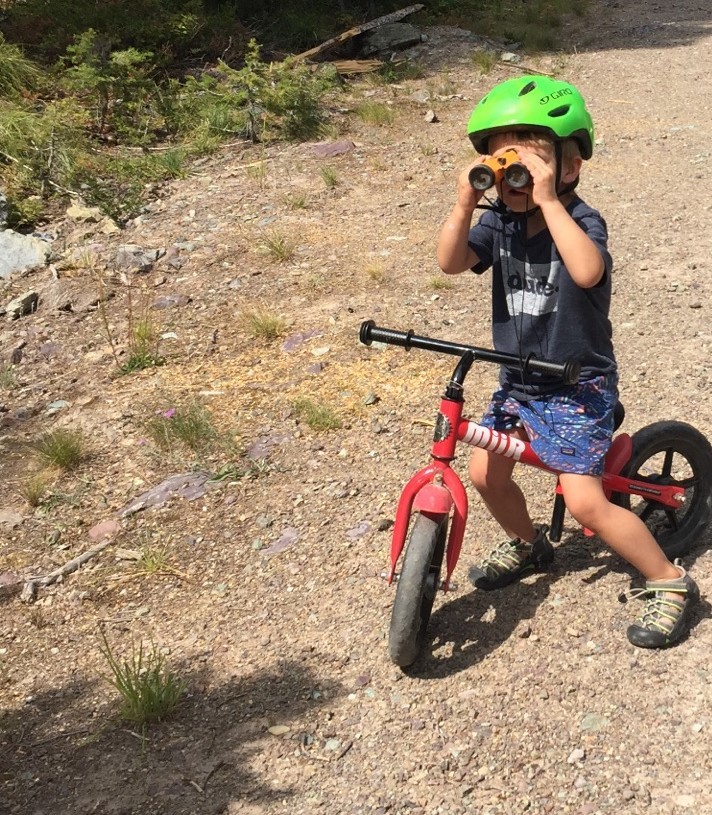 #3 - How far can you go?
A friend once told me that they could go about half a mile for each year old. Largely we have found that to be true, but don't be afraid to plan on carrying them at some point (carrier or shoulders). Trail dependent, you could have them ride their bike in and stash it when the trail gets too steep or rough. Putting Finn on his strider for our adventures was a game changer.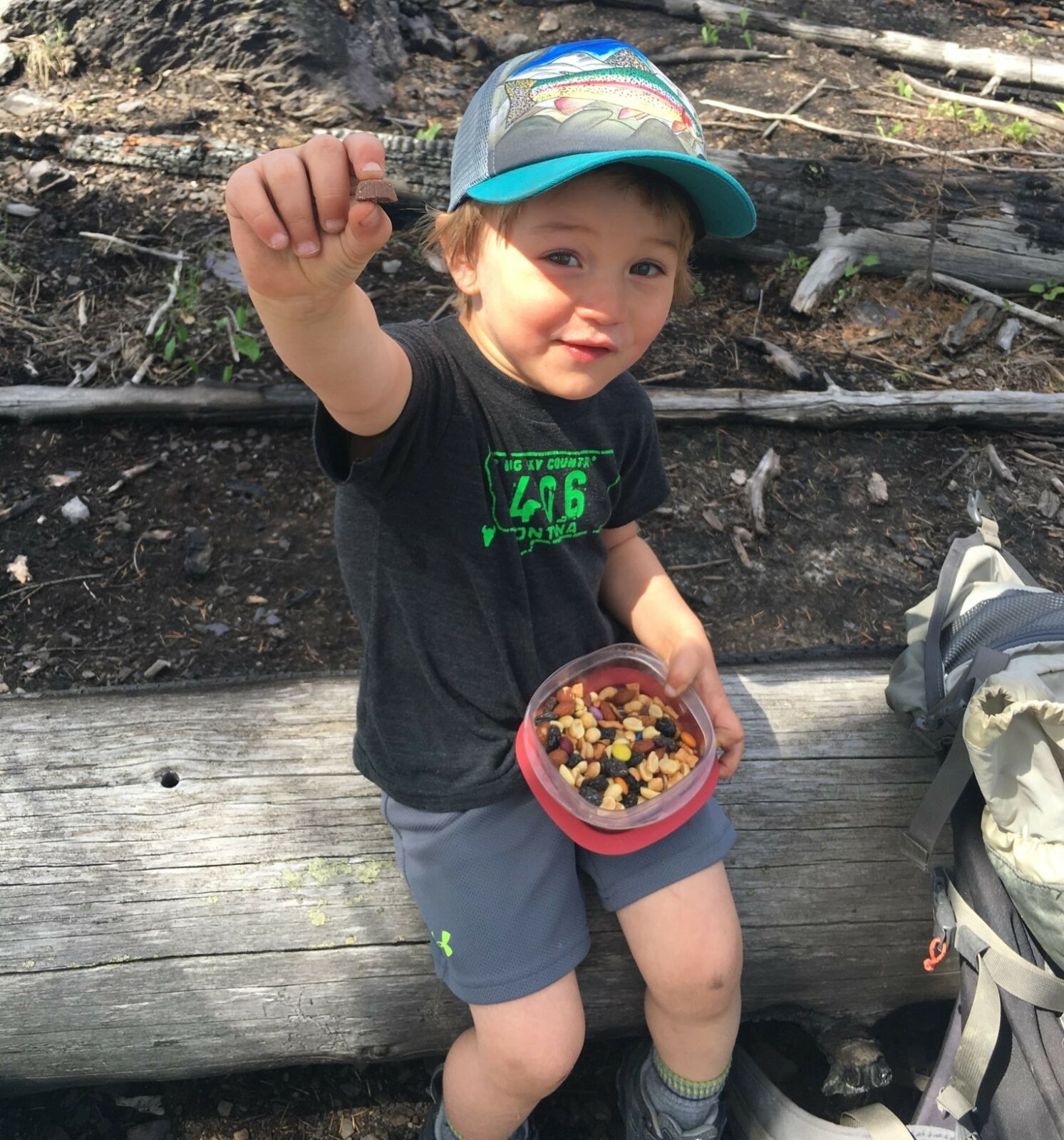 #4 - Snacks and lots of them!
Snacks are an important part of any adventure with kiddos. They will need breaks and probably not as far in as you might want. Older kids can be a bit easier, a bag of trail mix, some fruit or a sandwich and they are set, but don't be discouraged to take even your littlest of adventurers out, there is no shame in a trailside bottle or breastfeeding session! And if you are worried about recreating in the cold, bring some soup or warm water for hot cocoa in a thermos.
#5 - Trail Games
I have found a game helps keep the adventure moving along while still letting them explore. A scavenger hunt, I-spy, obstacle course, there are so many options!
Red light, green light is a great way to get curious and independent little kids to stop. They think you are playing a game and you get a chance to catch up.
#6 - Bring a friend.
It is amazing what an extra set of hands (and eyes) can help you accomplish and your kiddo is sure to have a blast!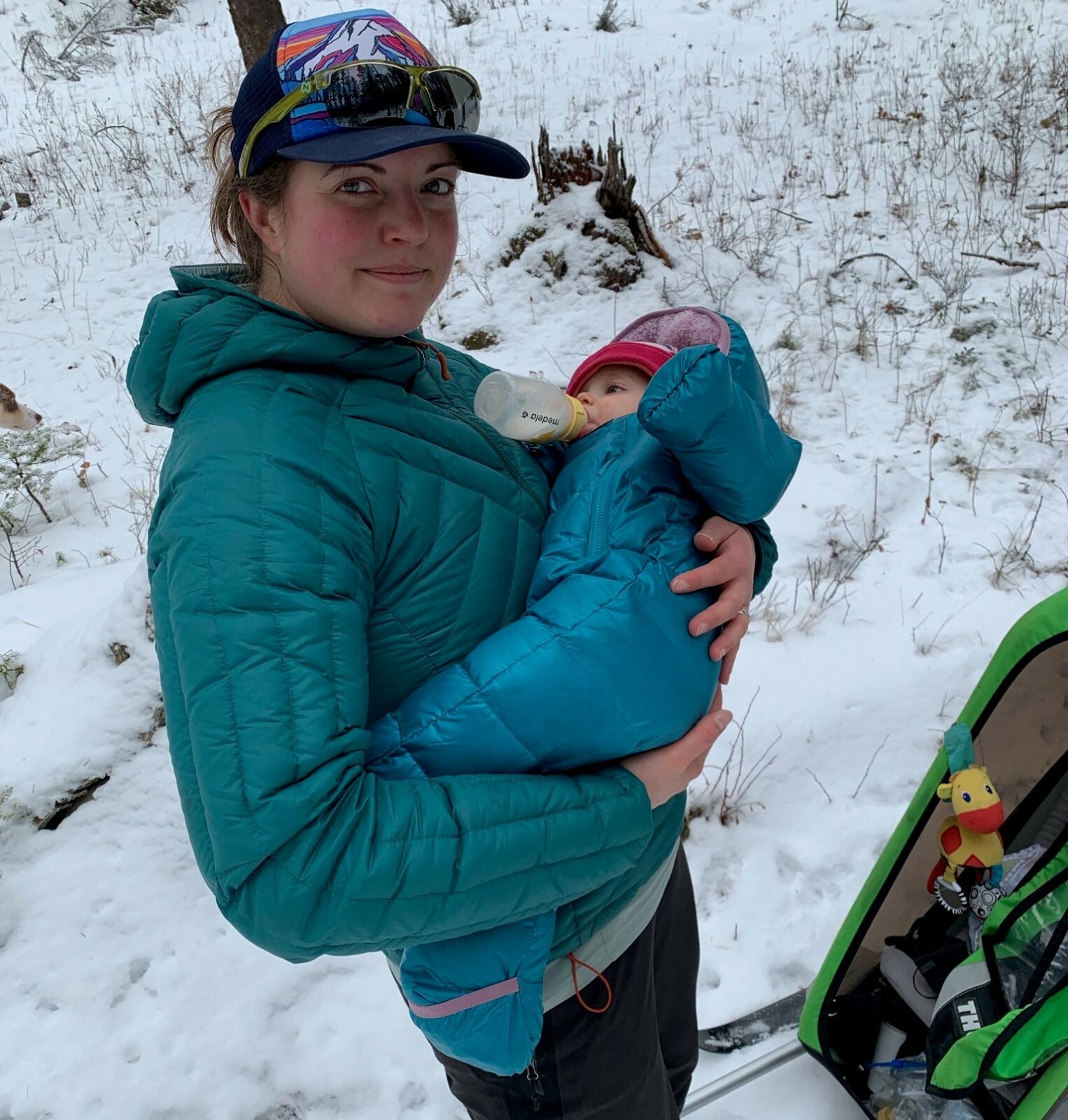 #7 - Take care of yourself too.
It's easy to remember to sunscreen, hydrate, feed, bug spray, etc. your kids and completely forget to take care of ourselves as parents. Make sure you also drink water, apply sunscreen, and so on, so you can continue to enjoy your day and aren't hangry by the time you are back at the car