2019 marks the second year of the Conservation Connect Fellowship Program. This year we have 10 Fellows from Northern Arizona University; Portland State University; University of California, Merced; University of Georgia, University of Michigan, and the University of Montana.
We thank the Johnson Foundation of the Rockies, an anonymous donor, Southwest Airlines, and Alaska Airlines for generous support of the 2019 Conservation Connect Fellowship Program.
NFF believes in the value of matching cutting-edge knowledge acquired in graduate-level studies with practical, hands-on experiences. The purpose of the Conservation Connect Fellowship is to align NFF's collaboration and conservation work with an experiential education opportunity. NFF is striving to meet each Fellow's learning objectives, while also effectively delivering conservation results for National Forests and Grasslands through collaboration. The NFF gives Fellows the chance to gain direct experience in a variety of NFF and partner functions, specifically in collaborative processes and on-the-ground science applications.
The Conservation Connect Fellowship aims to build experience, knowledge, and skills to guide the next generation of collaborative leaders in the conservation field. The Fellowships are funded and administered by NFF, with NFF and its partner organizations providing a practicum experience for each Fellow.
Let's meet the 2019 cohort of Conservation Connect Fellows:
Rebecca Conway
Rebecca Conway is a dual degree student working towards a J.D. at the University of Michigan Law School and an M.S. at the School for Environment and Sustainability. Originally from Virginia, she has a B.A. in environmental science and English from the University of Virginia, an M.A. from the University of Iceland, and experience working as an archaeological field technician. Before beginning her studies in Michigan, she spent two years as an AmeriCorps member serving in public outreach and cultural resource management with the Monongahela National Forest in West Virginia. Rebecca is interested in community-based forest restoration and wildfire mitigation initiatives, as well as the intersection of on-the-ground cultural resource management and environmental law and policy. In her free time, she enjoys watching ice hockey and any activity that involves being on a mountain.

Maisie Powell
Maisie's affinity for the natural world began at a young age as she trampled through New England's hardwood forests. She attended the University of Vermont where she earned her undergraduate degree in Conservation & Ecology. During that time, she first visited the American West and was drawn to the landscapes, people, and culture. She was particularly intrigued with how people with diverse backgrounds and interests find common ground through a love of place and a care for working landscapes. Currently, Maisie is pursuing a Master's in Environmental Studies at the University of Montana and she is in the process of completing a certificate in Natural Resource Conflict Resolution. Maisie is eager to improve upon her mediation and conflict resolution skills that she has learned in the Conflict Resolution program while working as a NFF Conservation Connect Fellow. When not working at NFF this summer, you will find her in her garden, out hiking, or in her kayak.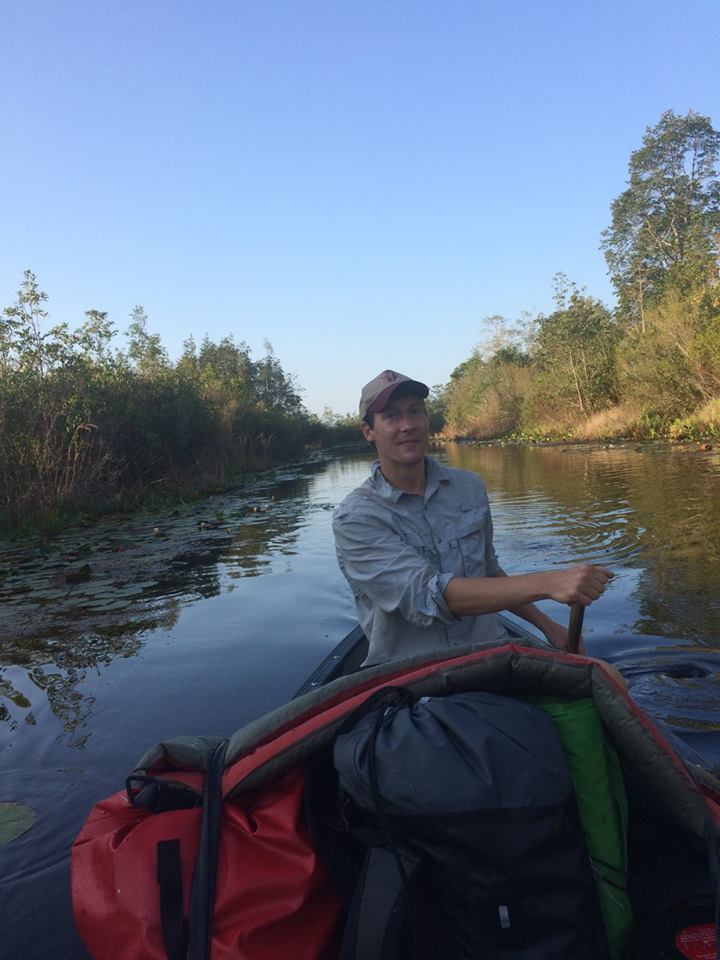 Jon Hallemeier
Jon is an Anthropology and Integrative Conservation PhD Candidate at the University of Georgia. Jon's research centers on contention over landscapes and his interests include collaborative processes, narratives, networks, and the social-ecological drivers of disturbance regimes. Jon is currently writing up his dissertation work, which examines conflict and collaboration around a forest plan revision for the Nantahala-Pisgah National Forests in the southern Appalachians. Jon is excited to be a Conservation Connect Fellow to further build a career working with contentious environmental issues using the perspectives of multiple disciplines and communities of practice.
Zach Goodwin
Zach Goodwin grew up in the rural Appalachian Piedmont just south of Athens, Georgia. After studying psychology at the nearby University of Georgia, Zach was en route to Billings, MT where he served a six-month term with the Montana Conservation Corps (MCC). Since then, he has worked in various aspects of land management and conservation in and around the intermountain West, including two years with Boulder County Parks and Open Space in Boulder, Colorado, and an MCC term in Bell Fourche, South Dakota with the Bureau of Reclamation. Zach is happy to be back in the affectionately known last best place, pursuing an M.S. in Environmental Studies and Geographic Information Systems (GIS) Certificate at the University of Montana, where he is studying the social dimensions of climate change and the interconnected impacts on our forests, water, landscapes, and livelihoods, and applications of GIS for land management decision-making and consensus building processes. In his free time, Zach enjoys a good multi-day backpack, gardening, preserving and eating homegrown food, hunting, and spending time with his wife and their dog.
Anna Wearn
Scrambling up volcanoes and wading through streams in Mt. Hood and Deschutes National Forests with my older siblings, I grew up adventuring within the National Forest System. Experiencing the incredible biodiversity these public lands host, and stories from a wide variety of Americans about our human connection with these landscapes inspired an appreciation for natural history at a young age. After living near and working on forests from the White Mountain National Forest in New Hampshire to White River National Forest in Colorado, I became inspired to transition from educating the public about forest ecology to influencing decisions about forest management. For four years I worked on water and wildlife policy in the American West, until deciding it was time to head to graduate school to study land conservation in depth. Working as a Conservation Connect Fellow for NFF has given me a new appreciation for our national forests: the potential for public lands to facilitate collaboration between stakeholders with very diverse interests. The Fellowship provides valuable experience facilitating productive conversations about the biggest challenges in forest management, and valuable insights into how to balance the multiple uses of our forests and the myriad needs of the ecosystems and communities they support.
Emily Blackmer
Emily studies environmental policy at the University of Michigan's School for Environment and Sustainability. A New Hampshire native, she completed her B.A. in Anthropology from Dartmouth College and then relocated to the northern Sierra Nevada mountains to train and compete as an elite cross-country ski racer. Four years in Truckee, CA, including work as a project manager for a tech start-up in the recycling sector, preceded her move to Ann Arbor. Emily is focused on collaborative, community-based conservation, ecosystem-scale land management, and climate mitigation and adaptation. In her free time, she loves mountain adventures, tasty food, and lying on the couch with a book (preferably in that order).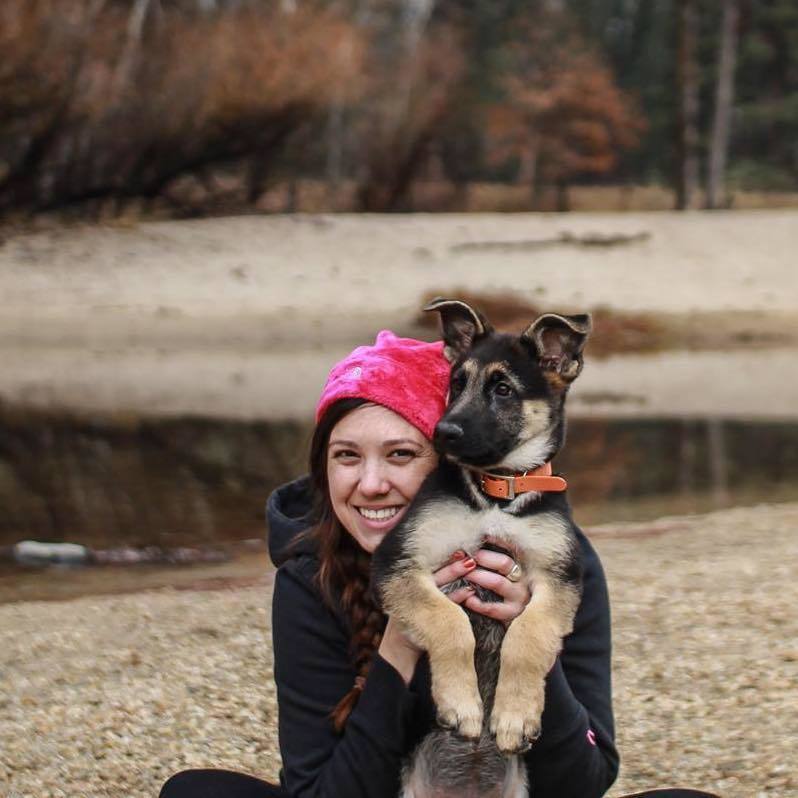 Madeline Brown
My first experiences interacting with our public lands were in the Plumas National Forest. Every year at the end of summer, my family would venture to the Little North Fork of the Middle Fork of the Feather River to camp out and watch the Perseid meteor shower. Little did I know that I'd return to the Plumas as an undergraduate student! I was able to spend three seasons working on the Feather River Ranger District as an archaeological technician and GIS technician through the Student Temporary Employment Program. Upon completing my Geography degree at the University of California, Santa Barbara, I spent four years traveling across the United States, Canada, and Eastern Australia LiDAR mapping transmission corridors. My LiDAR experience led to obtaining my Master's Certificate in Geographic Information Science and Technology from the University of Southern California. I then spent four years at a public utility mapping electrical assets and realized I was missing both the great outdoors and interacting with other people! As luck would have it, I live near both the University of California, Merced, and Yosemite National Park. This unique location allowed me to begin pursuing my Ph.D. in Environmental Systems, specifically Adaptation Planning and researching evacuation routing in the Sierra Nevada. The National Forest Foundation Conservation Connect Fellowship has been a fantastic bridge for reconnecting me to nature and people after so many years in front of a computer screen!
Leah Manak
I am very fortunate to have lived just at the edge of three National Forests— from the Gunnison, to the Tonto, and now the Coconino. My life has been deeply enriched by these forests and at a young age I gained a sense of how important they are on a personal level. Now I recognize how these natural landscapes are also important for environmental and societal health as well. During my first year of my undergraduate career I started to realize that the health of individuals relies heavily on the integrity of their surrounding natural systems. I remember watching a film on pollution and the negative impacts that it can have on human health. That was when I developed a desire to learn more about how our environment works and what it would take to continue to maintain the integrity of our natural resources. I changed my course of study from nursing to environmental science and policy so that I could eventually work for the overall health of our communities and our environment by protecting the resources we rely so heavily upon. Since that shift, I have accumulated profound and relevant field experience in conservation research. My first research opportunity was a defining project for my career. I spent a semester in Ushuaia, Argentina where I worked with an interdisciplinary team of scientists on a social-ecological study. This experience fueled my passion for conservation, and resulted in my new social-ecological focus as a masters student at Northern Arizona University. Throughout this experience and my fellowship with Conservation Connect, I am learning how to best navigate natural resource management and western-land conservation challenges.
Holly Nesbitt
I'm a big fan of being outside. I grew up in Ontario, Canada, spending my winters skating on frozen lakes and my summers paddling rivers and streams. Not surprisingly then, I went to school to study aquatic ecology during my undergraduate degree and fisheries science during my Master's.
After my Master's, I wanted to understand how resource management could better reflect multiple values and began working for an environmental decision analysis firm. I facilitated structured processes with people from diverse backgrounds, guiding groups to decisions by explicitly addressing trade-offs and uncertainty. I spent hours in meeting rooms with agencies, tribes, communities, and industry to develop plans and policy. I worked through messy, heart-wrenching problems, witnessing very different people learn to trust one another to solve a problem. After working as a professional for a few years, I decided it was time to go back to school to fill some of the many gaps in my knowledge about how social and ecological systems interact with one another. So I started a PhD at the University of Montana in the Human Dimensions of Resource Management Lab.
I was thrilled to learn about the Conservation Connect Fellowship program at NFF because of their strong belief in collaborative resource management and the wonderful network of partners with whom they work. As a fellow in the program, I'm supporting facilitation of the Montana Forest Action Advisory Council, which is a diverse group of collaborators who are working together to develop a Forest Action Plan for the state. I couldn't be more excited to be involved with this project and learn from the star-studded cast at NFF and across the state.
Andy McEvoy
Andy McEvoy is a 2019-2020 Conservation Connect Fellow with NFF. During his fellowship, Andy is working on a review of the Community Capacity Land Stewardship grant that has helped support forest collaboratives in Oregon and Washington. He will also be working with NFF in Arizona on strategies to use carbon credits to help fund important forest restoration work in dry, fire-prone forests. Andy is pursuing an M.S. in Environmental Science at Portland State University in Portland, OR. His research is focused on better understanding and planning for future wildfire activity in west-side Cascade forests. In his free time, Andy loves fishing in Oregon's high desert, designing and building gardens, and adventuring with his family.