Sweaty, sunburned and covered in soot. That was my condition as I stood on a ridge in Western Montana on a National Forest. I surveyed the burned landscape beneath me to identify the prime areas for harvesting a culinary delicacy – the morel (Morchella elata) mushroom .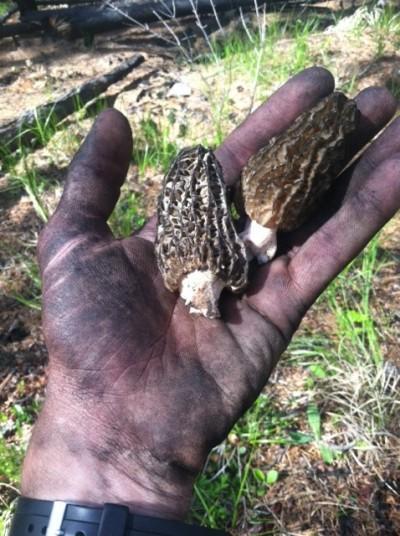 The morel mushroom occurs in late spring on forested landscapes that were recently burned by wildfire . Although we don't know a lot about these much sought-after mushrooms, these delicacies often occur in massive quantities.
Key indicators for locating morel mushrooms include:
soil moisture,
precipitation patterns,
forest canopy cover, and
fire intensity.
It's not unheard of for seasoned mushroom hunters to harvest nearly 50 pounds in a single day.
But that does not mean it's easy work. A day spent walking around a burned area in search of morels can leave your legs quivering the next day. On this particular day, I biked in four miles on a forest road, hiked 1400 vertical feet up to the top of the ridge system, and then spent five hours hiking up and down a steep slope to locate the prime areas. But it was 100 percent worth it .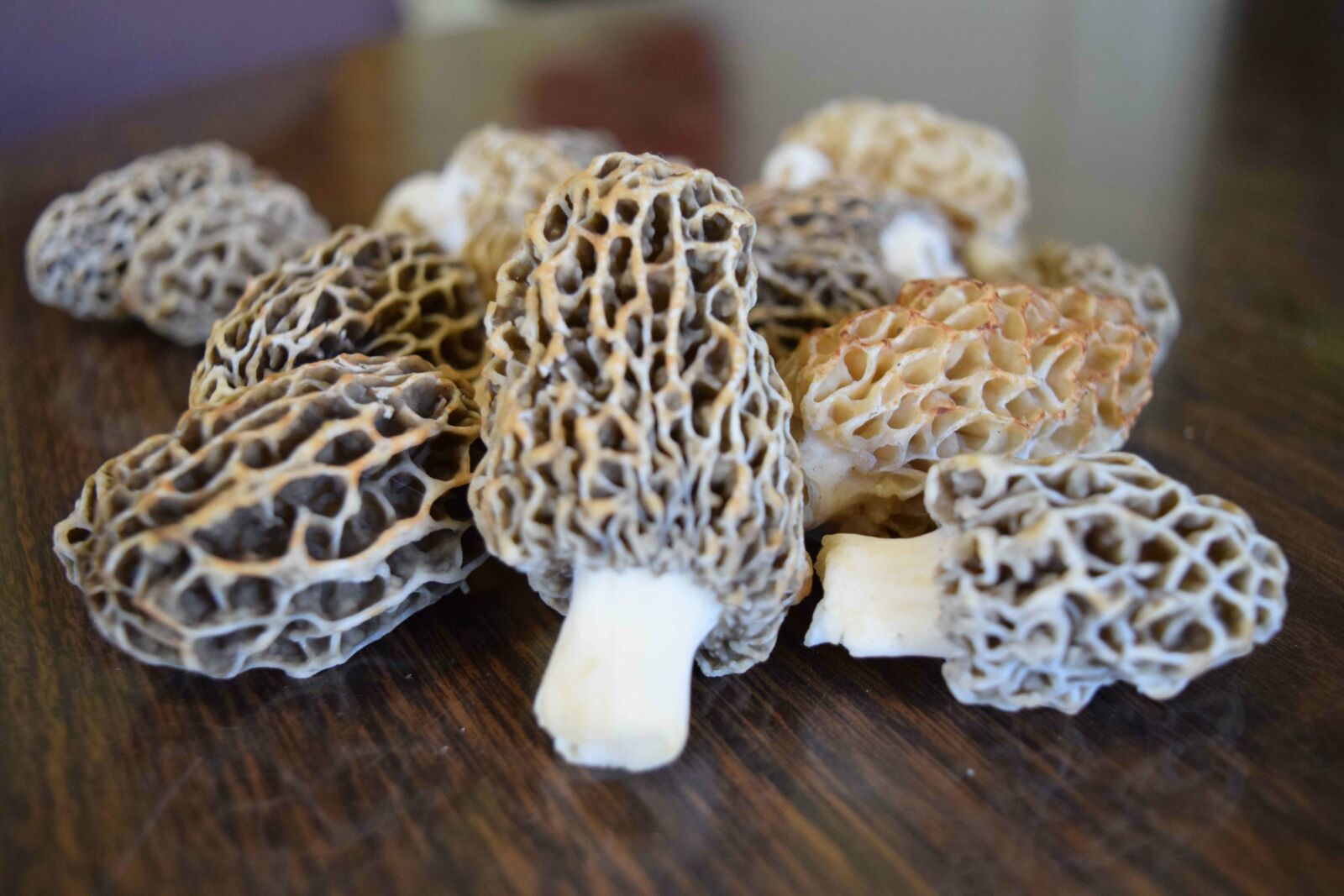 I found morels fruiting in the holes created by burned out tree roots. I found morels beneath the canopy of a dying trees. I found morels growing solitarily and in clusters. In some spots, I couldn't walk more than five paces without locating another "honey-hole" where there were five or more morels growing close to each other.
Tired from sun exposure and realizing the energy associated with kneeling down to pick each mushroom, I restored to crawling in especially good spots. As the sun sank in the western horizon, I shouldered my backpack- laden with ten pounds of fresh morels - and began the hike/bike out so that I could get back to town (and ice cream) before dark.
Those interested in harvesting their own mushrooms from their nearby public lands should contact their nearest National Forest Supervisors office. They can provide you with information on the location of previous year's wildfires, access and rules and regulations (regulations vary from National Forest to National Forest).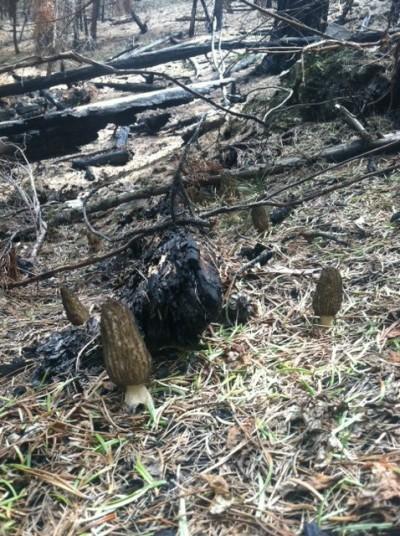 Be sure to pack lots of water and prepare for sudden changes of weather. And remember, it can take years of exploring burned area before you harvest your first significant haul of morels. But as you walk, take note of the unexpected beauty that burned areas offer and soon enough, you'll be graced with the presence of the beautiful and delicious morel mushroom.