Rumney Rocks, located in central New Hampshire, is home to world-class climbing that spans 38 cliffs. As a result, the area has become an increasingly popular destination for climbers from the Northeast and across the country. However, this expanded use has led to soil erosion, deteriorating infrastructure, and unsafe climbing conditions in the area.
This season, NFF partnered with the Appalachian Mountain Club (AMC) Pro Crew to improve recreational infrastructure at Rumney Rocks' 5.8 Crag. The project scope included the following:
removing failing retaining structures and rebuilding them,
enhancing safety,
and preserving trees and vegetation.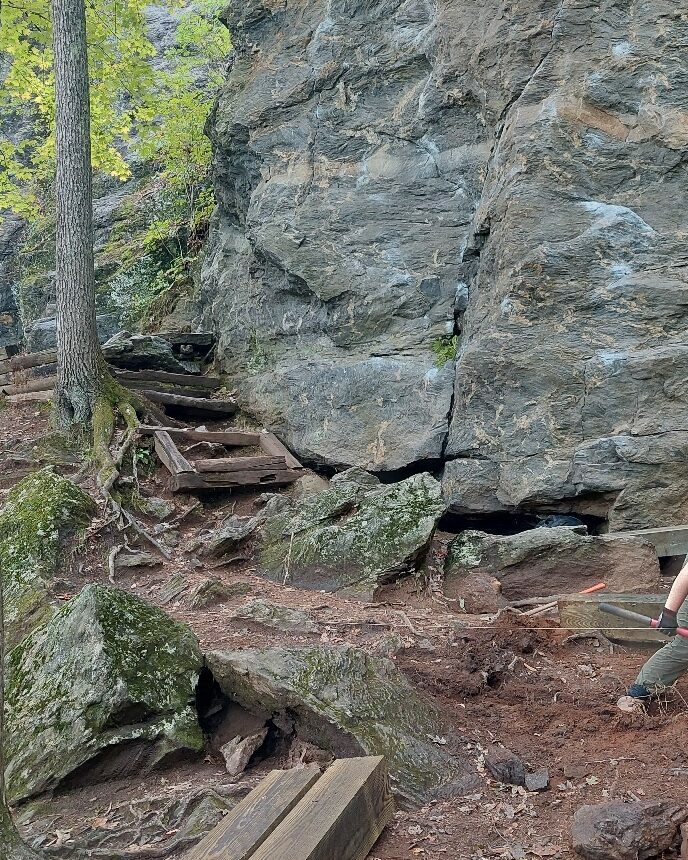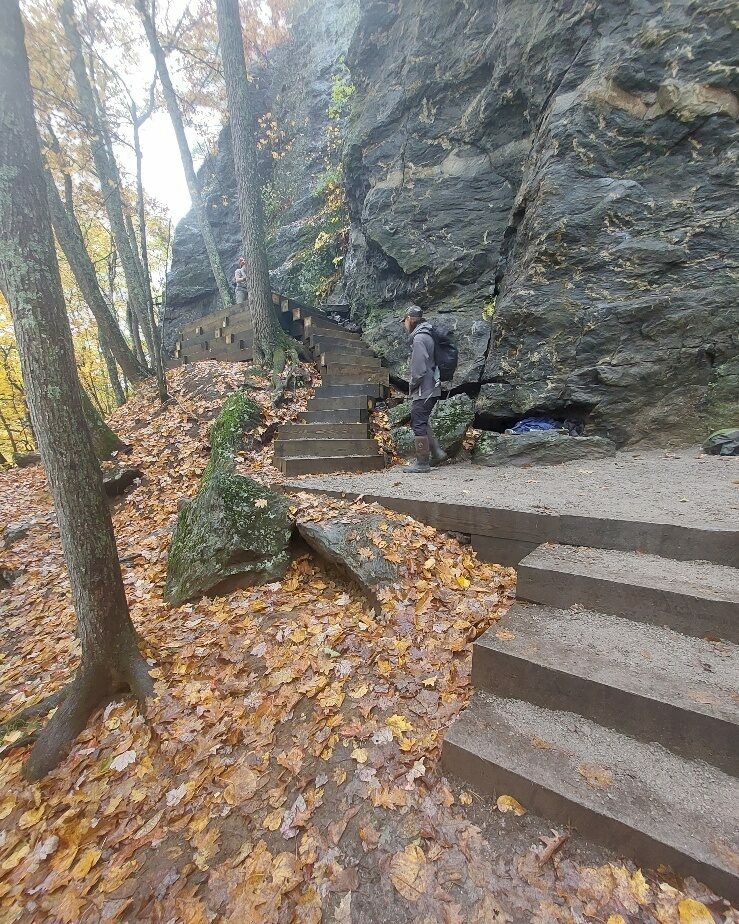 The crew also constructed a new staircase and steps that helped improve access and safety. Plymouth State University students also participated in a volunteer day at the site, further underscoring AMC, NFF, and the Forest Service's value of collaboration and community engagement.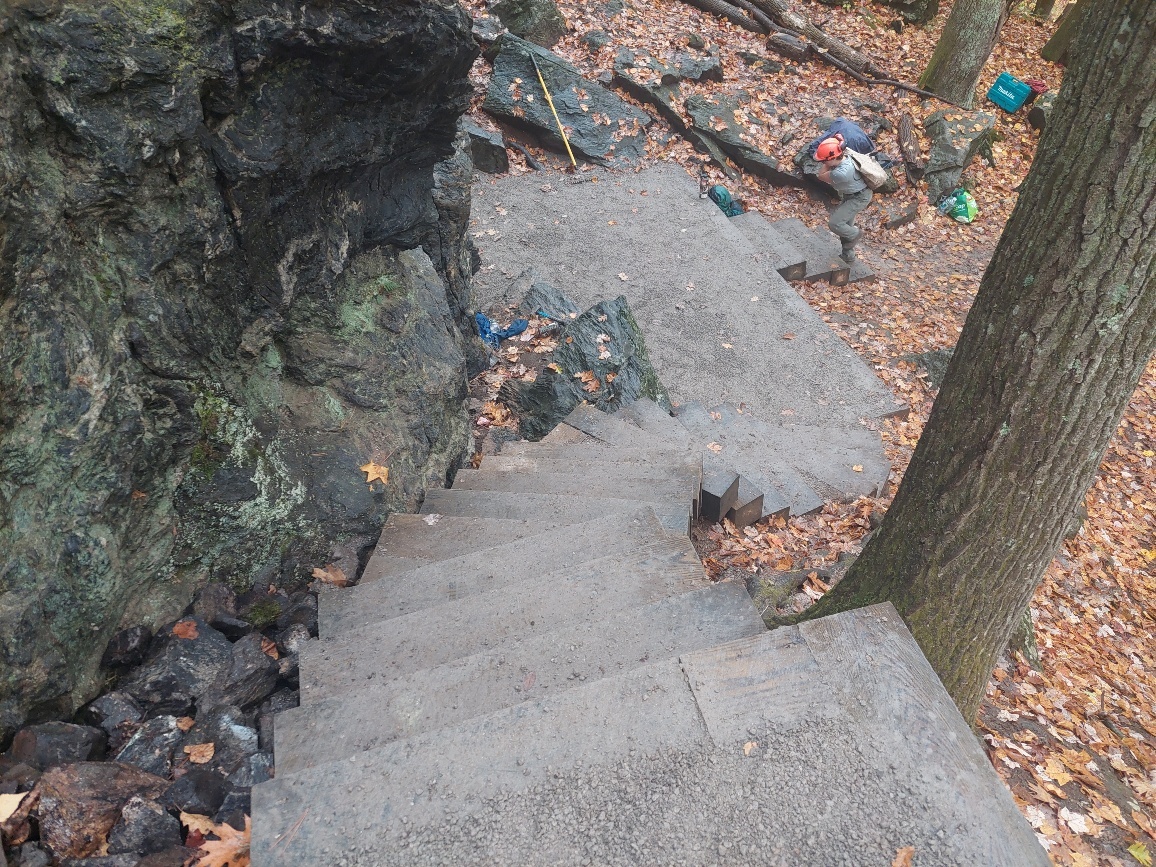 Enhancing infrastructure at Rumney Rocks' 5.8 Crag better sustains current use patterns, directly benefiting the public who use and value this beloved climbing site. This project was made possible thanks to the generous support of the Cornelia Cogswell Rossi Foundation.
--------
Bringing people together has always been a superpower of the NFF. But we can't do it without our supporters, and that includes you. Please consider making an unrestricted gift today so we can provide the absolute best collaborative services tomorrow. Simply click here. We – and all our partners – thank you!