Covering more than two million acres in Northern California, the Shasta-Trinity National Forest is a beautiful landscape that encompasses five wilderness areas, hundreds of mountain lakes and more than 6,000 miles of rivers and streams. The forest lies at the intersection of the Eastern Klamath Mountains and the Southern Cascades, making the area an important biological hotspot. Unfortunately, the forest was affected by the severe drought that struck most of California, making much of the forest particularly vulnerable to wildfire.
During the summer of 2015, severe thunderstorms and dry forests combined to create a perfect storm for fire conditions. By the end of the summer, the lightning-caused Pickett Fire had burned more than 36,000 acres. To get the forest on a path to recovery, resource managers have planned a timely reforestation response. In the spring of 2018, the U.S. Forest Service planted 71,250 ponderosa pine, sugar pine and Douglas-fir seedlings across 250 acres that were most severely affected by the Pickett Fire. As these young seedlings grow, they will mature into a beautiful forest that will once again offer important wildlife habitat for the animals that call this forest home. This project was made possible by the generous support of our partners at Caudalie.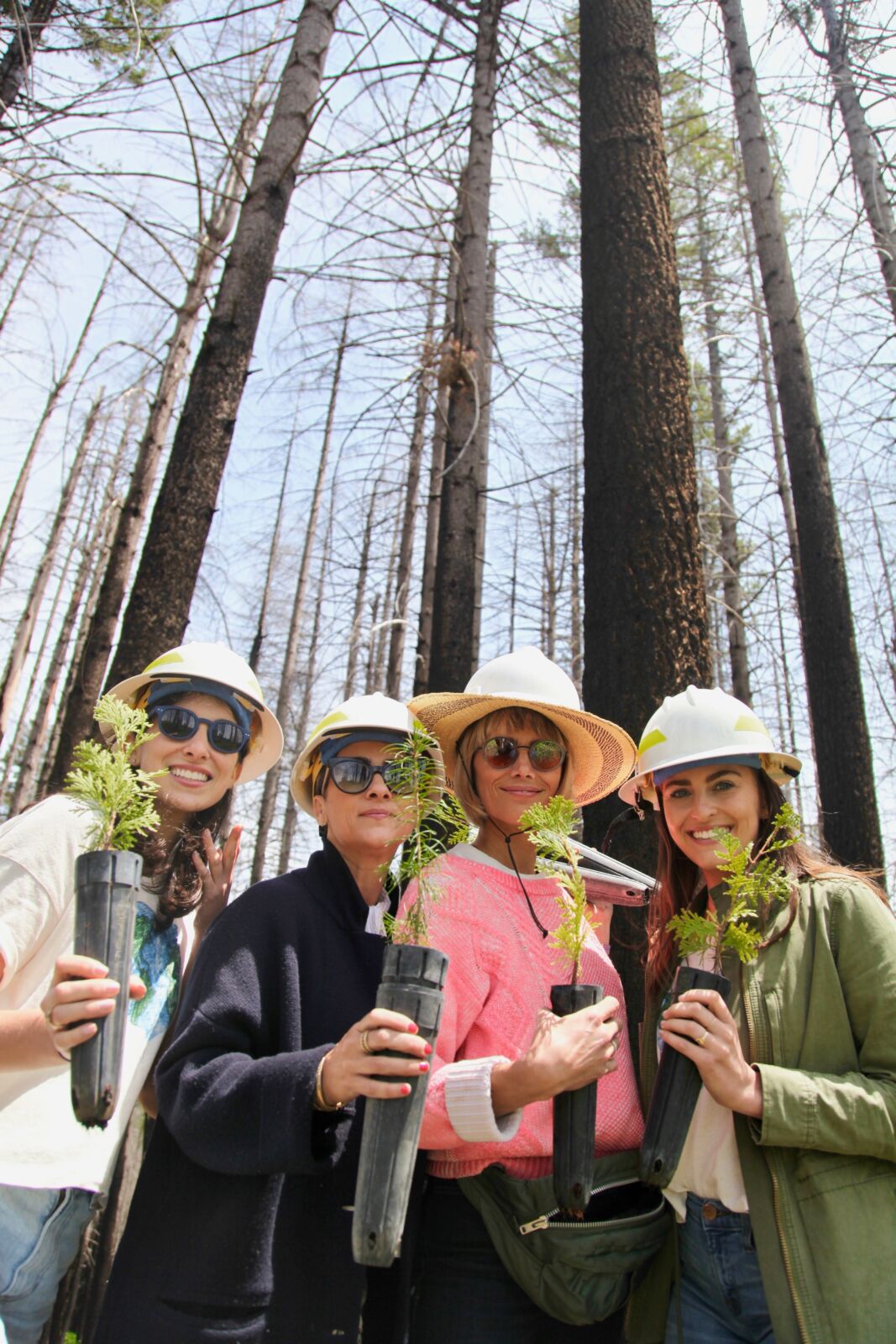 This project is just one example of how the NFF is working to restore forest cover following the many severe wildfires that have impacted much of California. We're working closely with the U.S. Forest Service to identify the areas that need our help the most and providing the critical support needed to accomplish reforestation projects.