National Parks protect some of our nation's most beautiful and remarkable landscapes. There's no denying that National Parks are a primary go to destination for millions of Americans. However, nearby National Forests often go unnoticed by the millions of visitors driving by on route to some of our nation's best-known natural landmarks. These surrounding National Forest landscapes can be just as grand. They provide similar vistas, wildlife viewing, and camping options but lack the crowds and expense that come with visiting a National Park.
As you're planning your next trip to a National Park - whether it's Yellowstone, Shenandoah, Zion - keep these things in mind:
Some National Parks require an entrance fee; many National Forest recreation areas do not.
Camping in a National Park can be expensive and competitive. Backcountry camping typically requires obtaining additional permits as well. National Forest campgrounds are more economical, less crowded and dispersed or backcountry camping is usually free.
Dogs must be leashed or restrained at all times in a National Park and leashes cannot exceed six feet in length.
So, this summer be sure to make a stop at our National Parks and our National Forests.
Olympic National Forest
Olympic National Park
Surrounding the Park, Olympic National Forest has varied landscapes, ranging from iconic rainforests to deep canyons to high mountain ridges. Stay at the historic Lake Quinault Lodge or visit one of the several waterfalls on the peninsula.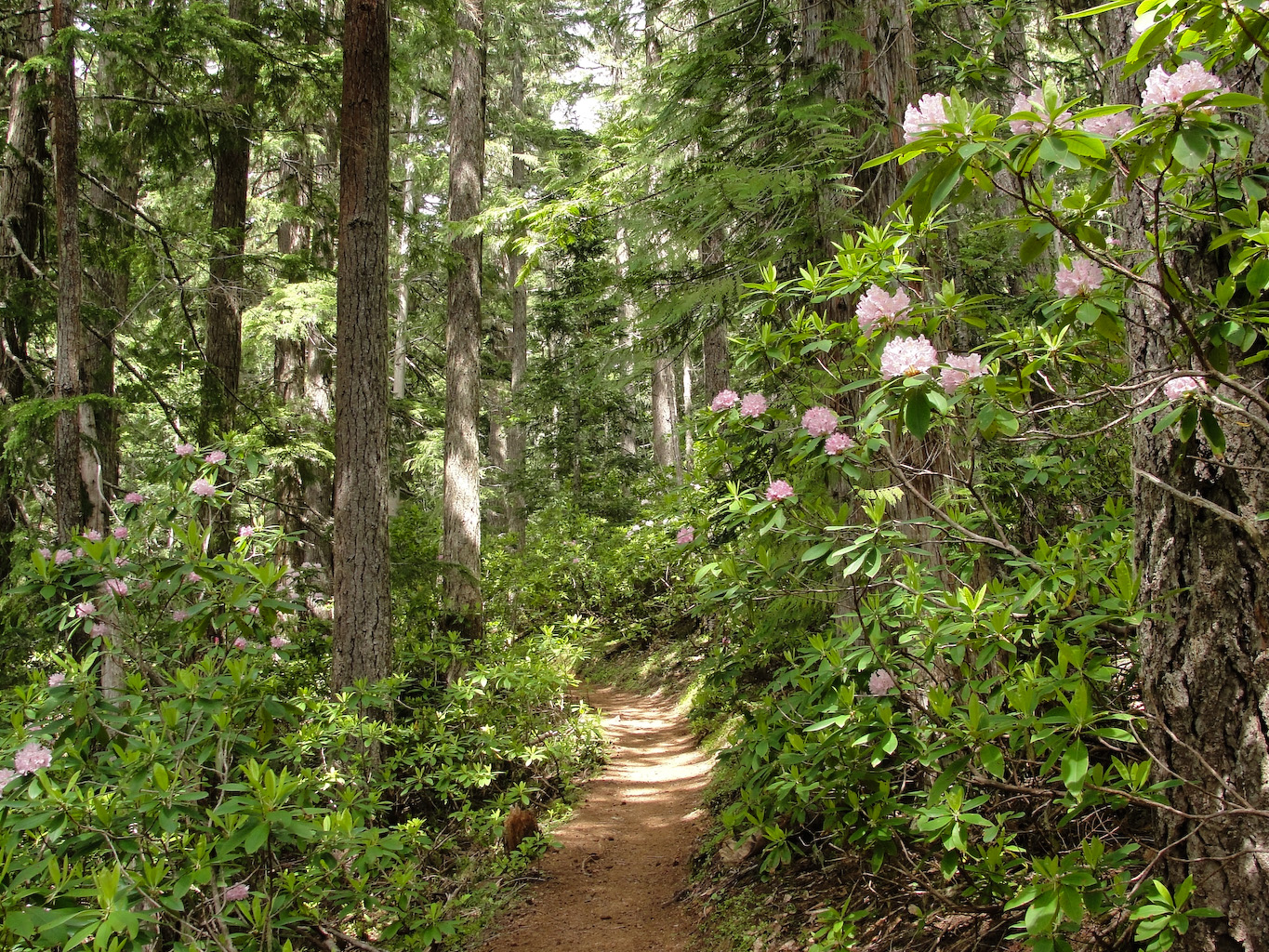 Flathead National Forest
Glacier National Park
Just south of Glacier, Montana's Flathead National Forest is home to lynx, grizzly bear and more. Explore the massive Bob Marshall Wilderness or stay a historic cabin or lookout for a memorable overnight experience.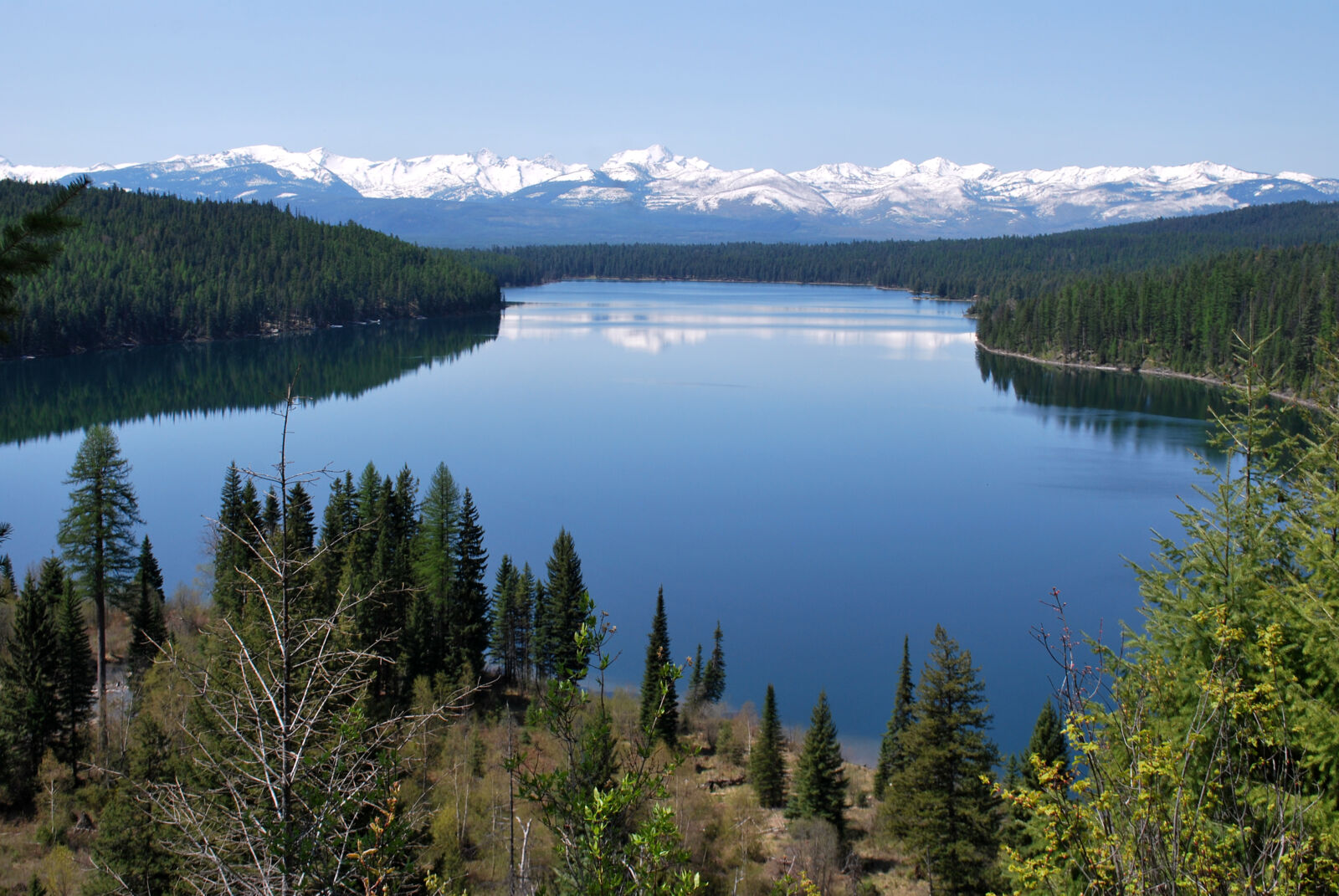 Kaibab National Forest
Grand Canyon National Park
On your way to the Grand Canyon, you'll surely find yourself in or near Arizona's Kaibab National Forest. From red rock canyons to prairie and mountains, the Kaibab National Forest offers a refreshing respite from the masses at the Grand Canyon, and the views are just as breathtaking.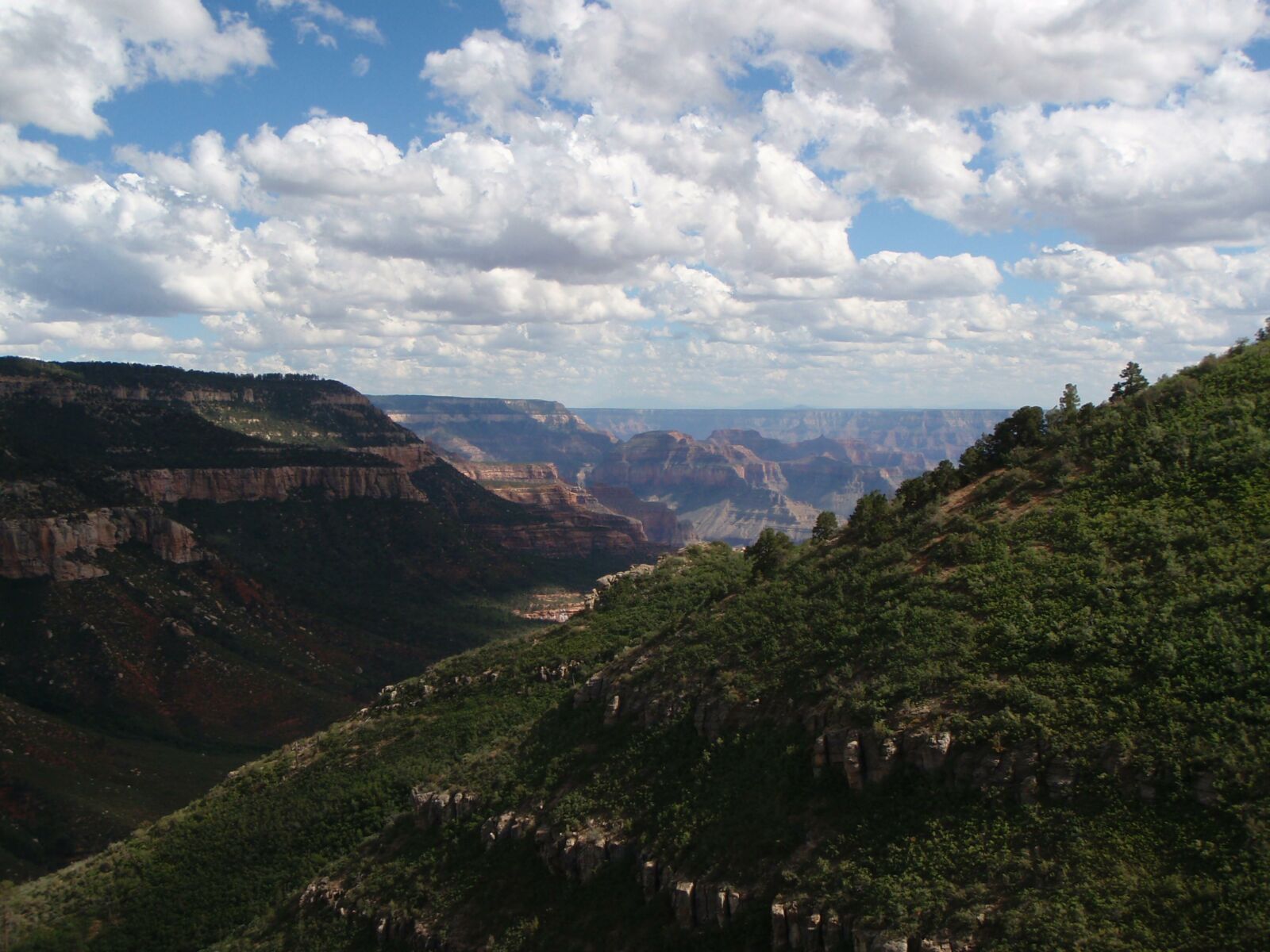 Sierra National Forest
Yosemite National Park
South of the iconic Half Dome lies the untamed landscape of the High Sierra. Explore the world famous John Muir Wilderness without the crowds of Yosemite on the Sierra National Forest.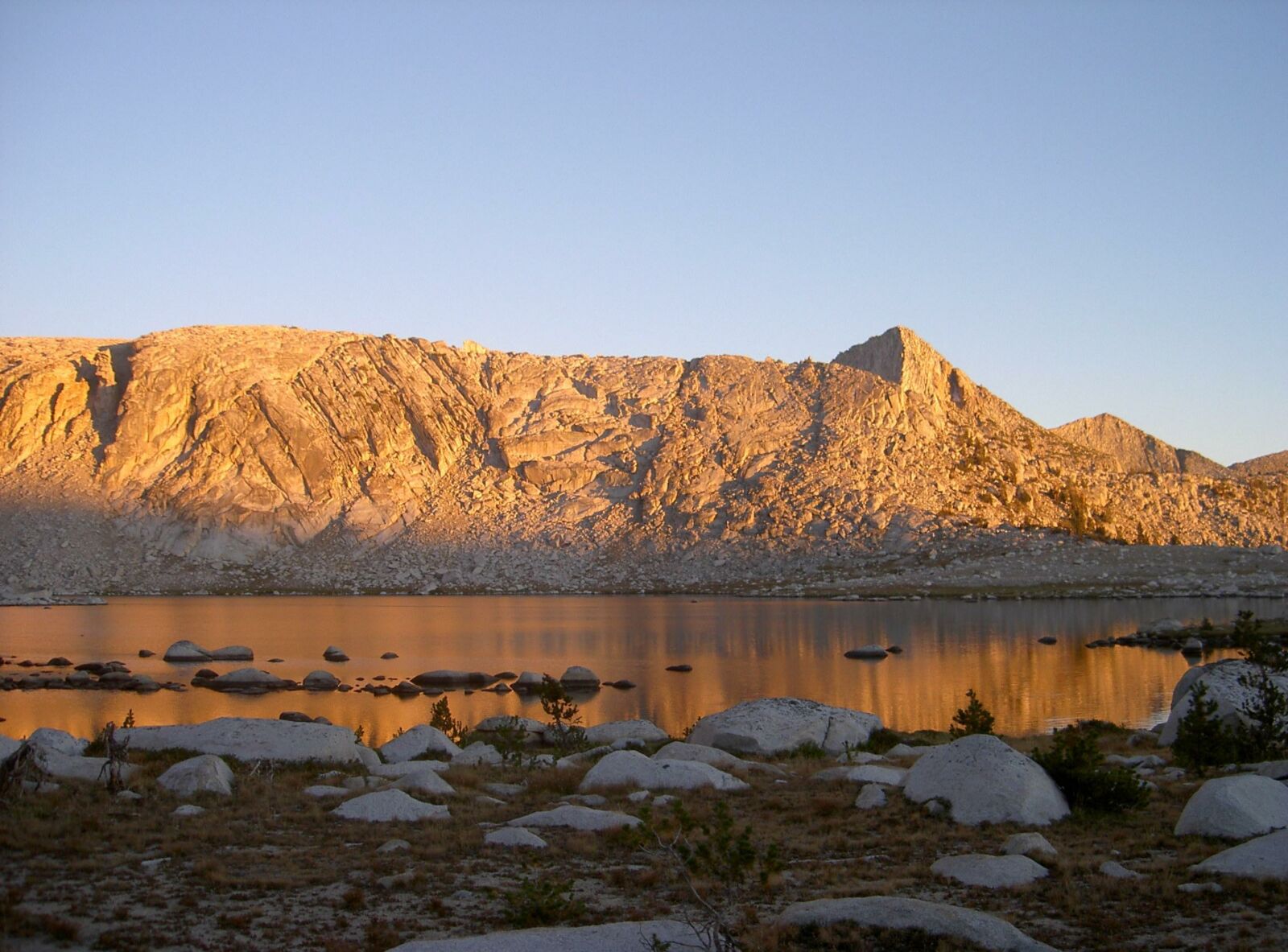 Stanislaus National Forest
Yosemite National Park
North of the Park, more than 800 miles of rivers and streams await you on the Stanislaus National Forest. Raft or kayak down the Tuolumne River for an exciting whitewater adventure.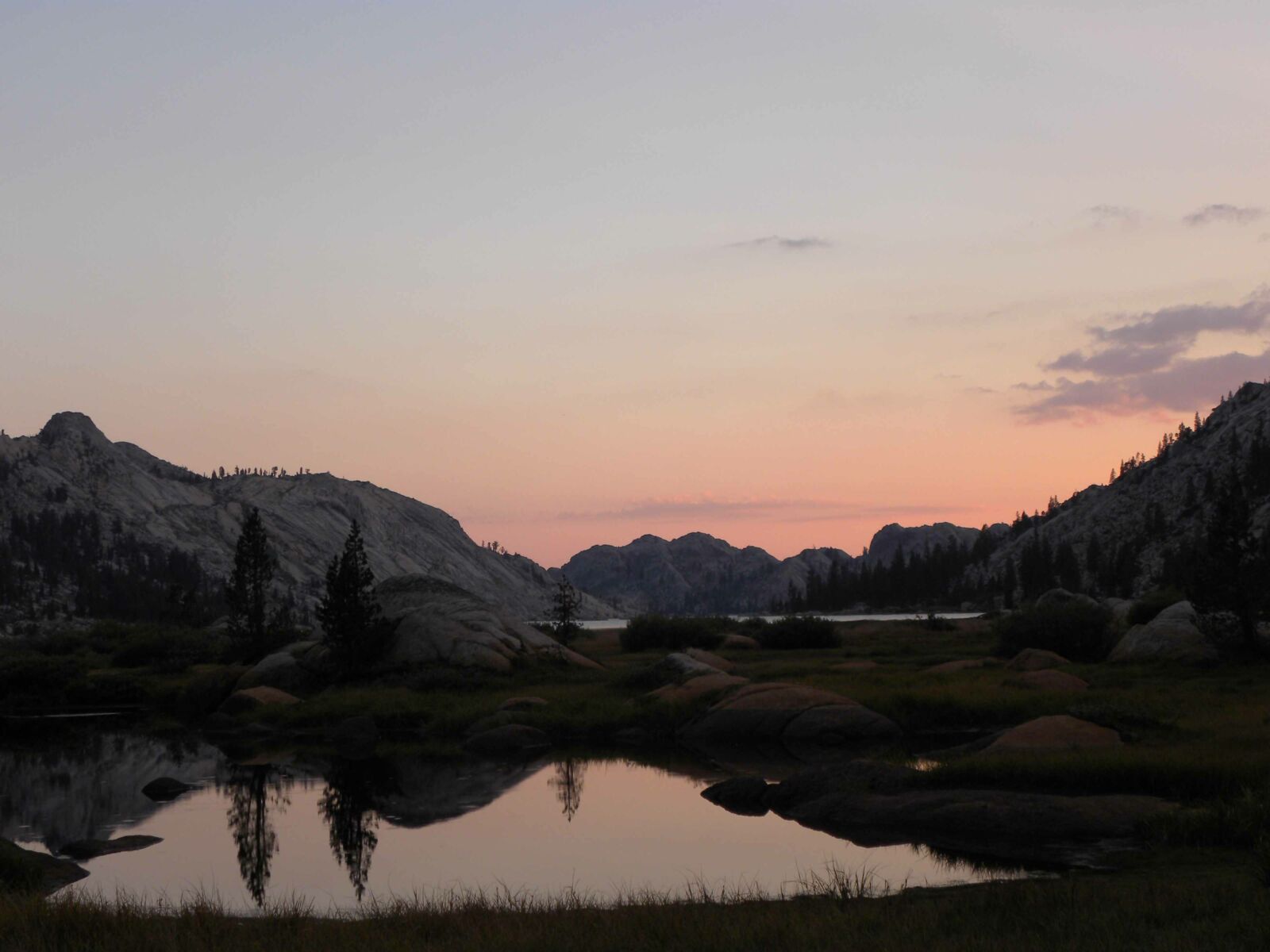 Custer Gallatin National Forest
Yellowstone National Park
With six mountain ranges as well as a host of wildlife – including grizzlies and wolves – the Custer Gallatin National Forest offers just as much of an opportunity to see animals in their native habitat than in Yellowstone. The Absaroka-Beartooth Wilderness, just north of Yellowstone provides unmatched solitude throughout its 900,000 plus acres.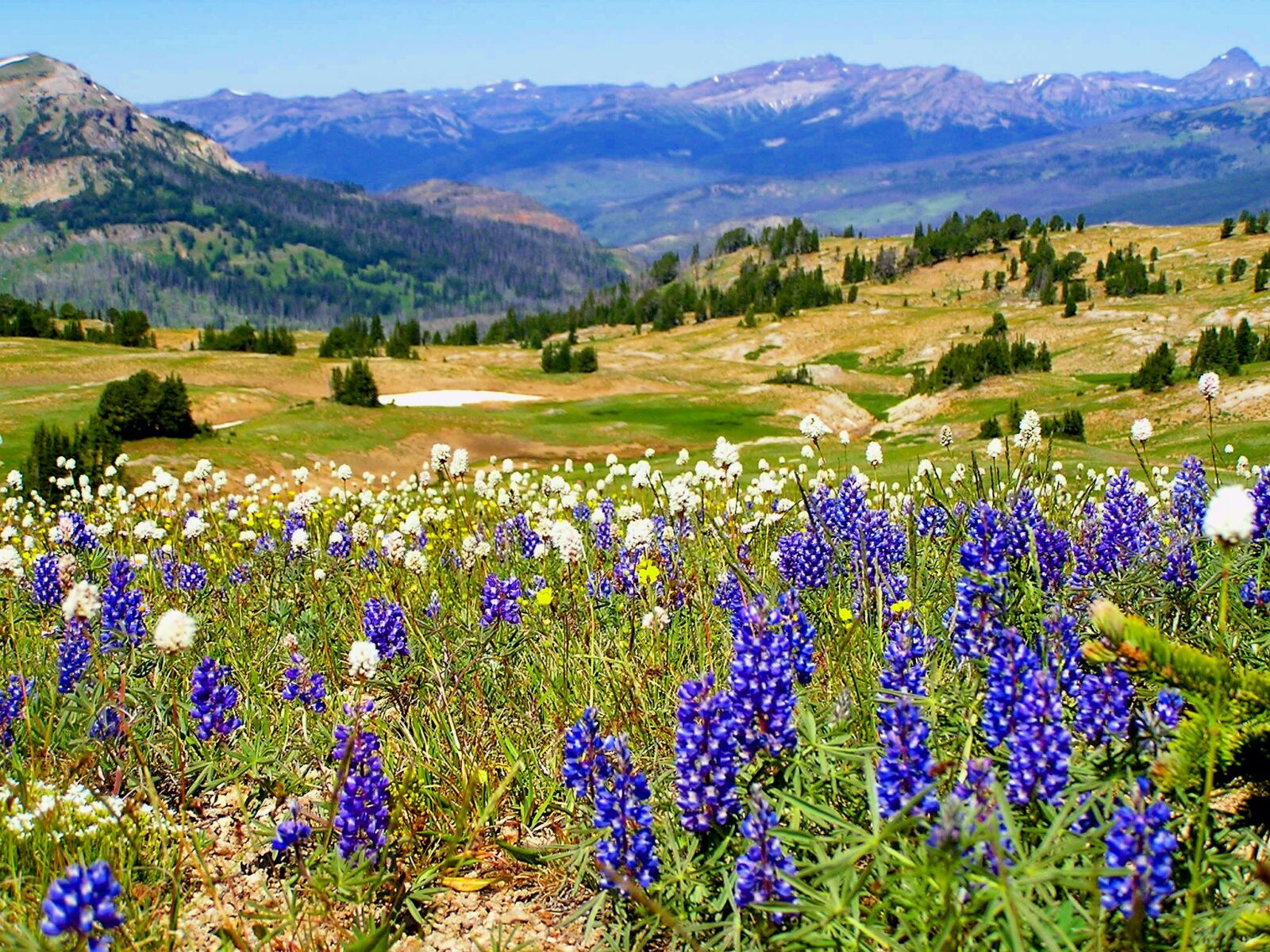 Bridger-Teton National Forest
Grand Teton National Park
The Teton's aren't the only breathtaking mountain range in western Wyoming. Take a drive on a scenic byway through passes with 360 degree views or find yourself in a Wilderness Area away from it all on the Bridger-Teton National Forest.

Shoshone National Forest
Grand Teton National Park
Bordering both Yellowstone and Grand Teton National Parks, the Shoshone National Forest hosts grizzlies, big horn sheep, wolves, mountain lions, elk and more. Go back in time in the old mining town of Kirwin or stay on one of the Forest's 32 campgrounds.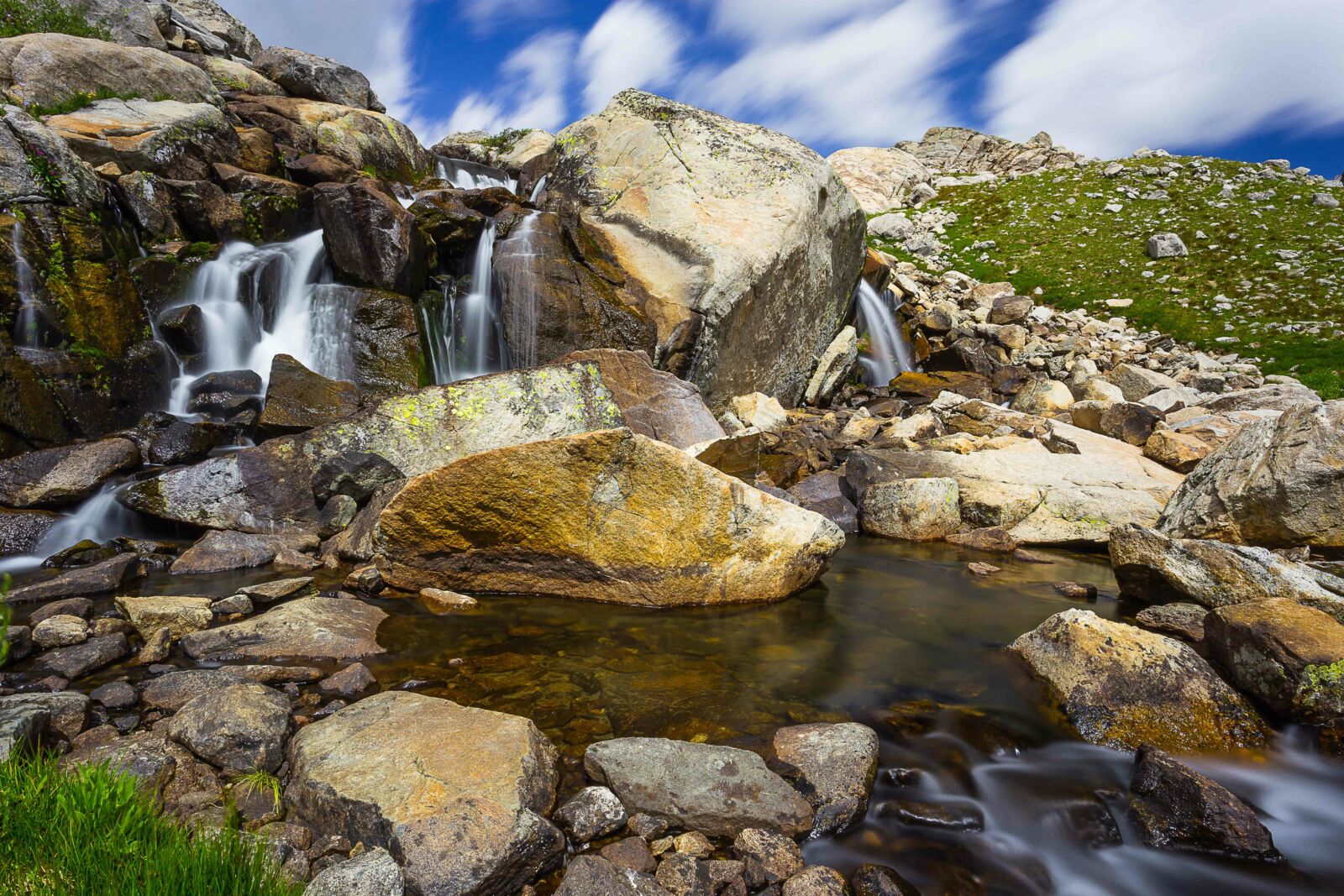 Fishlake National Forest
Bryce Canyon National Park
As you make your way to the hoodoos of Bryce, take some time to enjoy Utah's largest natural mountain lake, Fish Lake. Be sure to visit the 75-foot Bullion Waterfalls for an impressive overlook.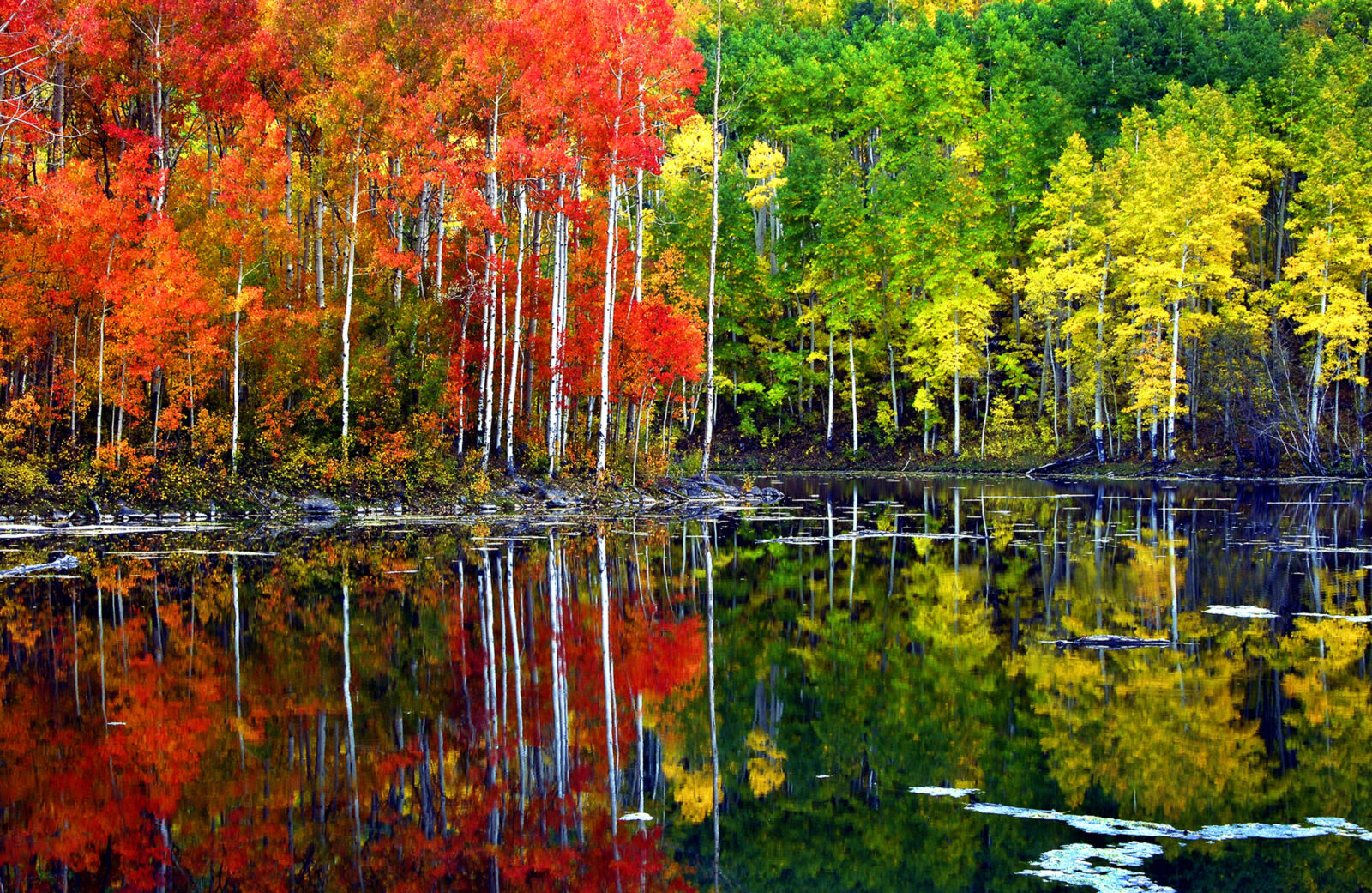 Dixie National Forest
Zion National Park
Red rock formations rival those of the nearby Parks - Zion, Bryce, Arches - and from the top of Powell Point you can see three different states. Ample fishing, hiking and camping opportunities await as you escape the crowds of Zion on the Dixie National Forest.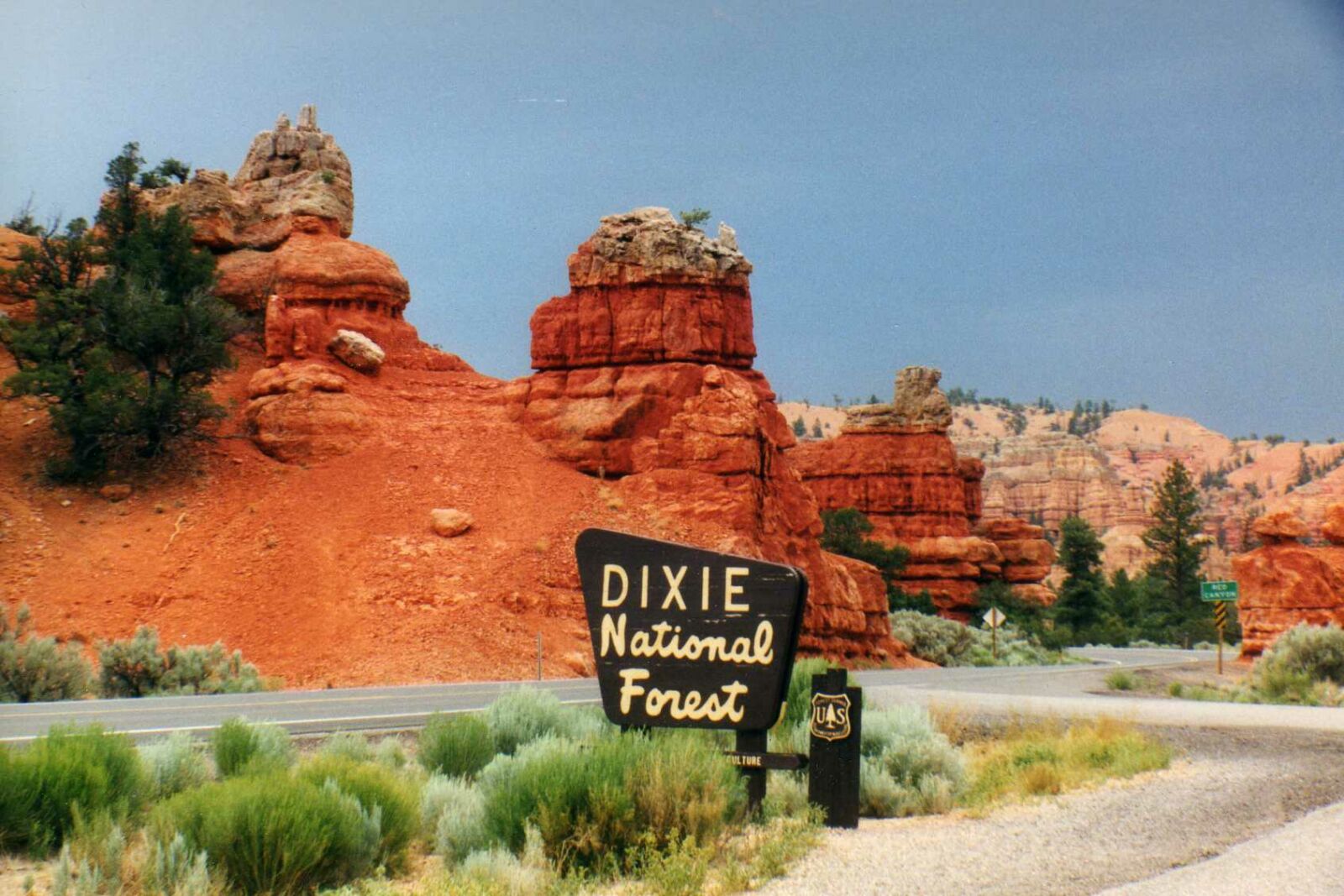 Arapaho-Roosevelt National Forest
Rocky Mountain National Park
Surrounding the park on almost four sides, the Arapaho-Roosevelt National Forest will not disappoint with Rocky Mountain splendor. Drive the highest paved road in North America to the summit of Mount Evans or rope up and ascend the granite walls of Boulder Canyon.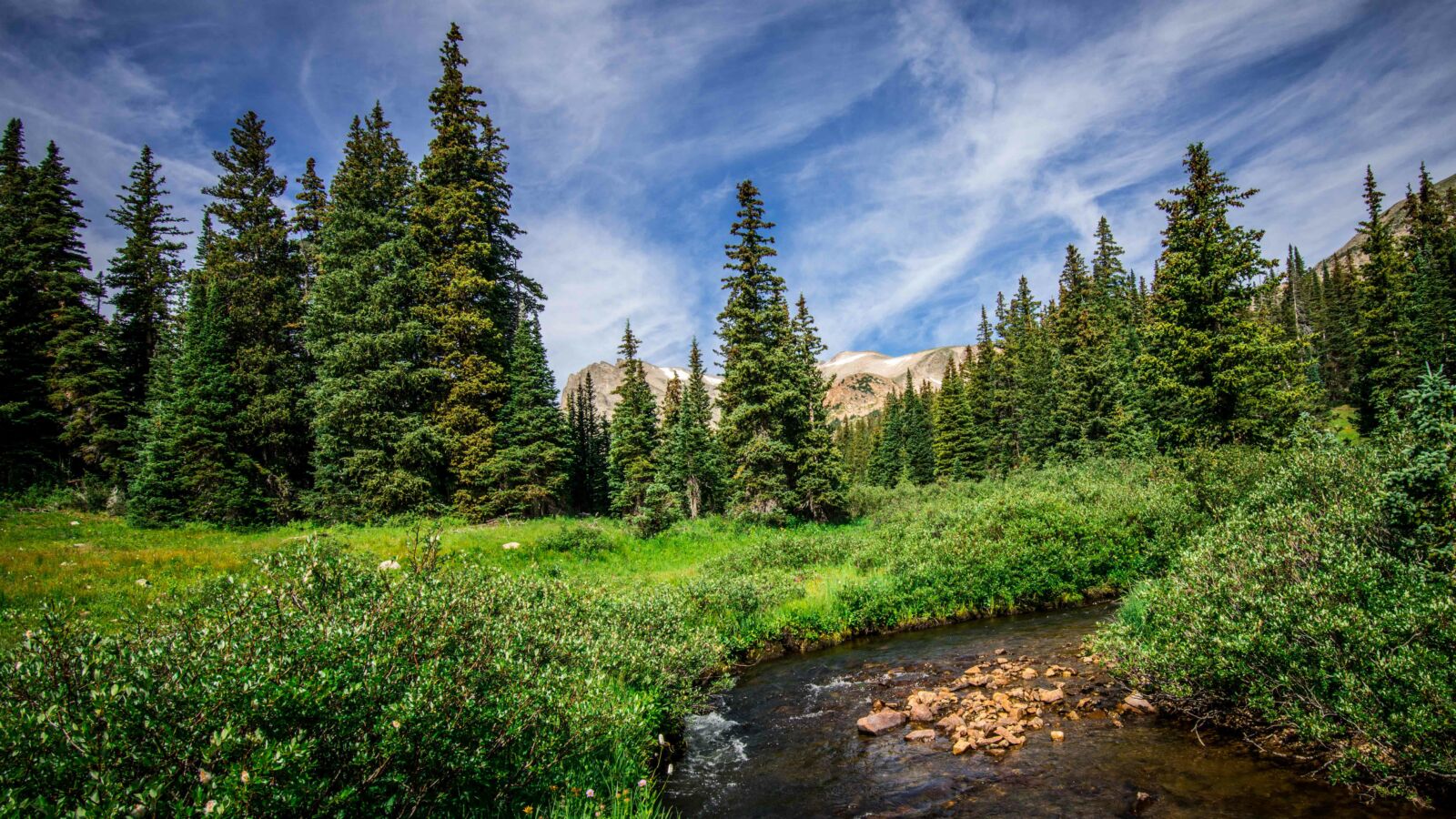 Nantahala National Forest
Great Smoky Mountains National Park
North Carolina's largest National Forest, the Nantahala, is home to countless waterfalls, including Dry Falls, which you can walk under without getting wet!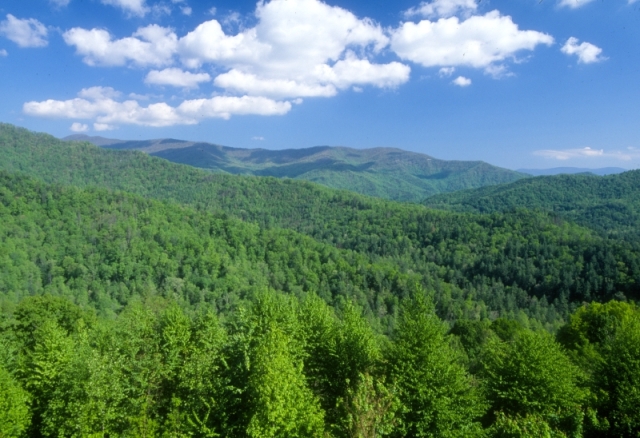 Pisgah National Forest
Great Smoky Mountains National Park
High peaks and dense woodlands await on the Pisgah National Forest. Be sure to visit the first school of forestry in the nation, now preserved at the Cradle of Forestry in America. In fall, the hillsides transform into a menagerie of warm colors.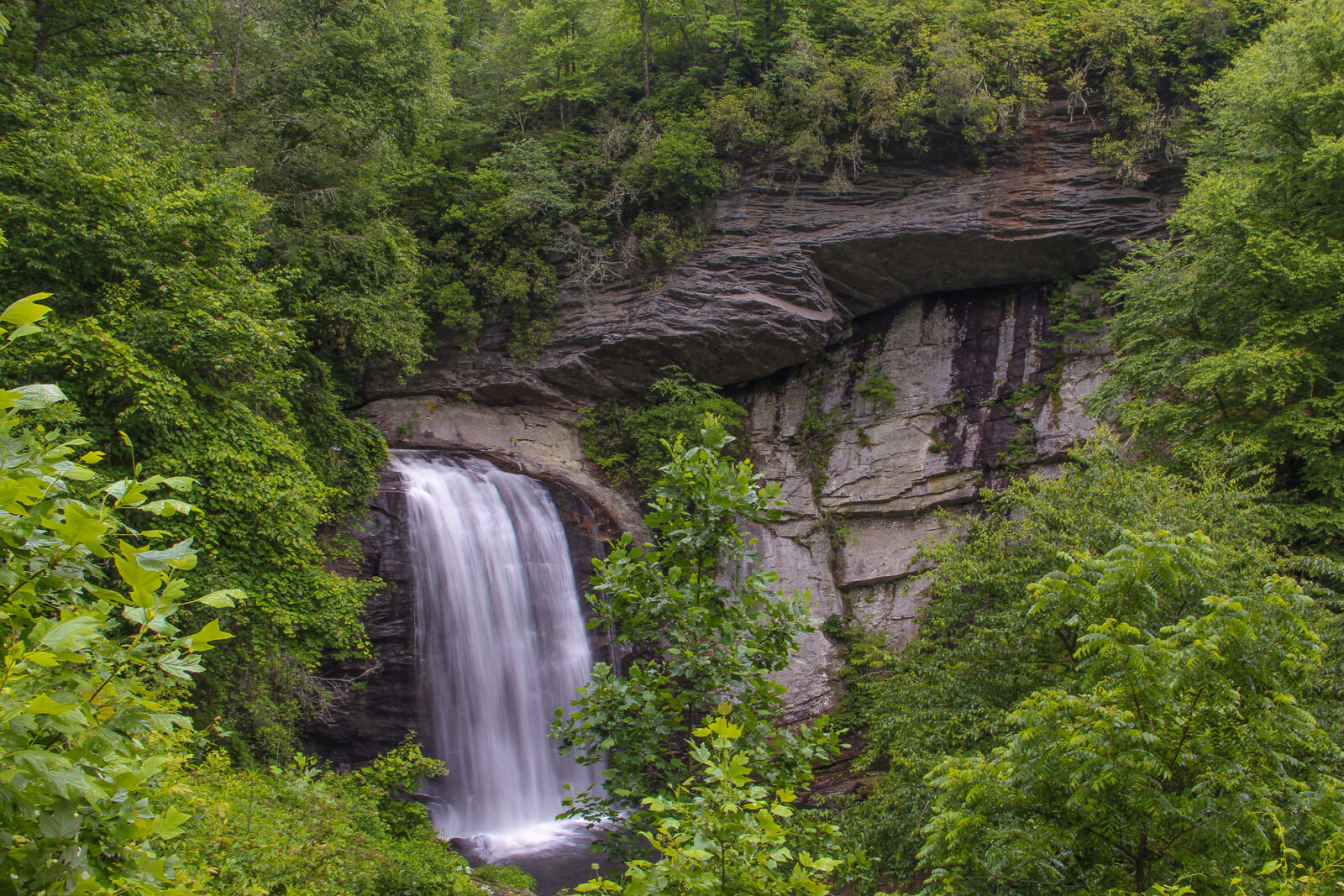 Black Hills National Forest
Badlands National Park
Just west of Badlands National Park, the Black Hills National Forest is not lacking for activities. Looking to camp not far from Mt. Rushmore? Look no further than the 30 campgrounds on the Forest or the reserve historic Summit Ridge Lookout Cabin.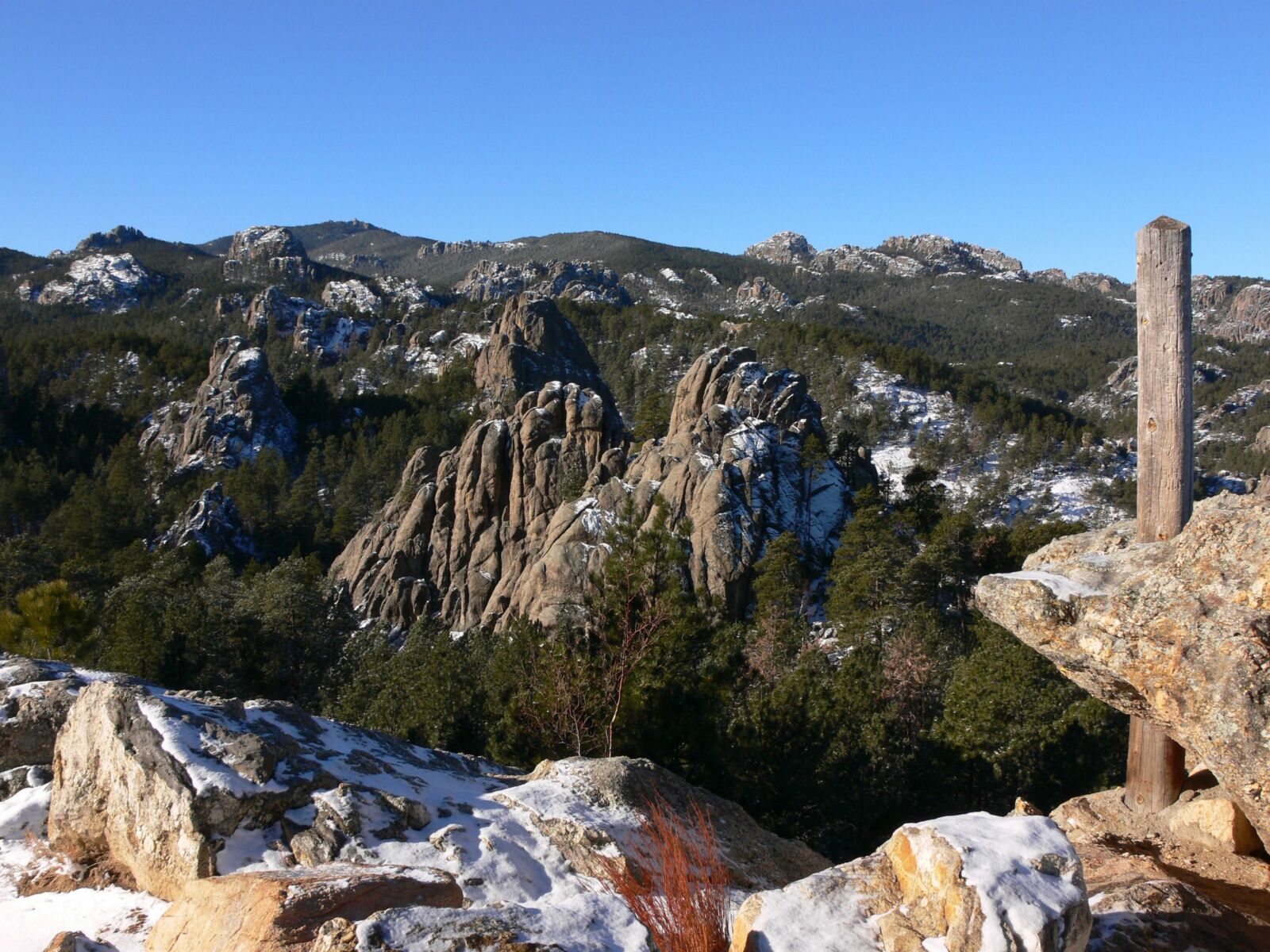 Okanogan-Wenatchee National Forest
North Cascades National Park
From old growth forest to deep river valleys to high alpine peaks, the Okanogan-Wenatchee is a wild and diverse place. Wake up at the top of the world at the Hart's Pass Campground or explore underground at the Boulder Cave Trail.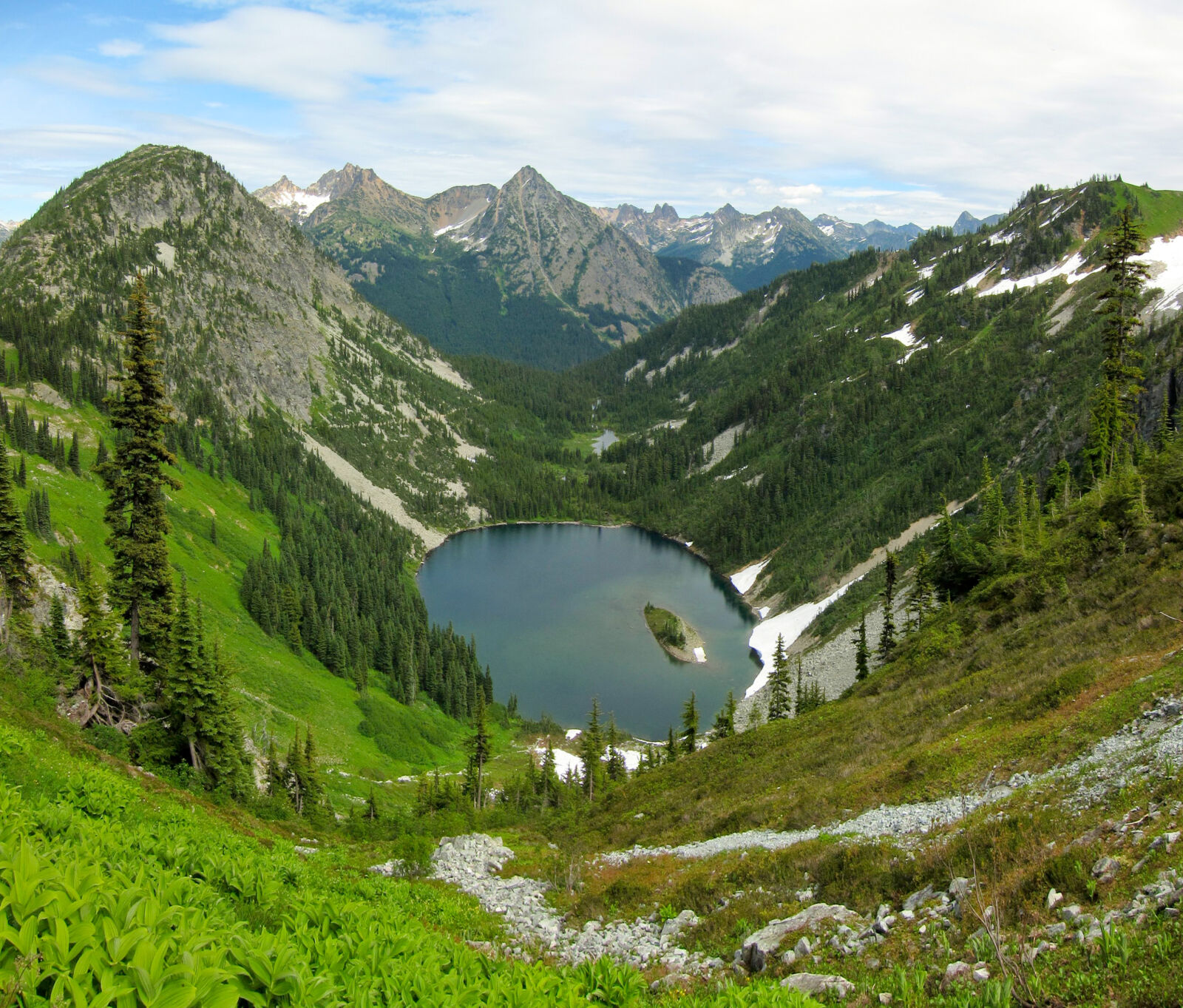 George Washington and Jefferson National Forests
Shenandoah National Park
Extending along Western Virginia in the rolling Appalachian Mountains, the George Washington and Jefferson National Forests will quickly become a favorite. Bike along an old railway system on the Virginia Creeper Trail or saddle up and ride the Virginia Highland Horse Trail.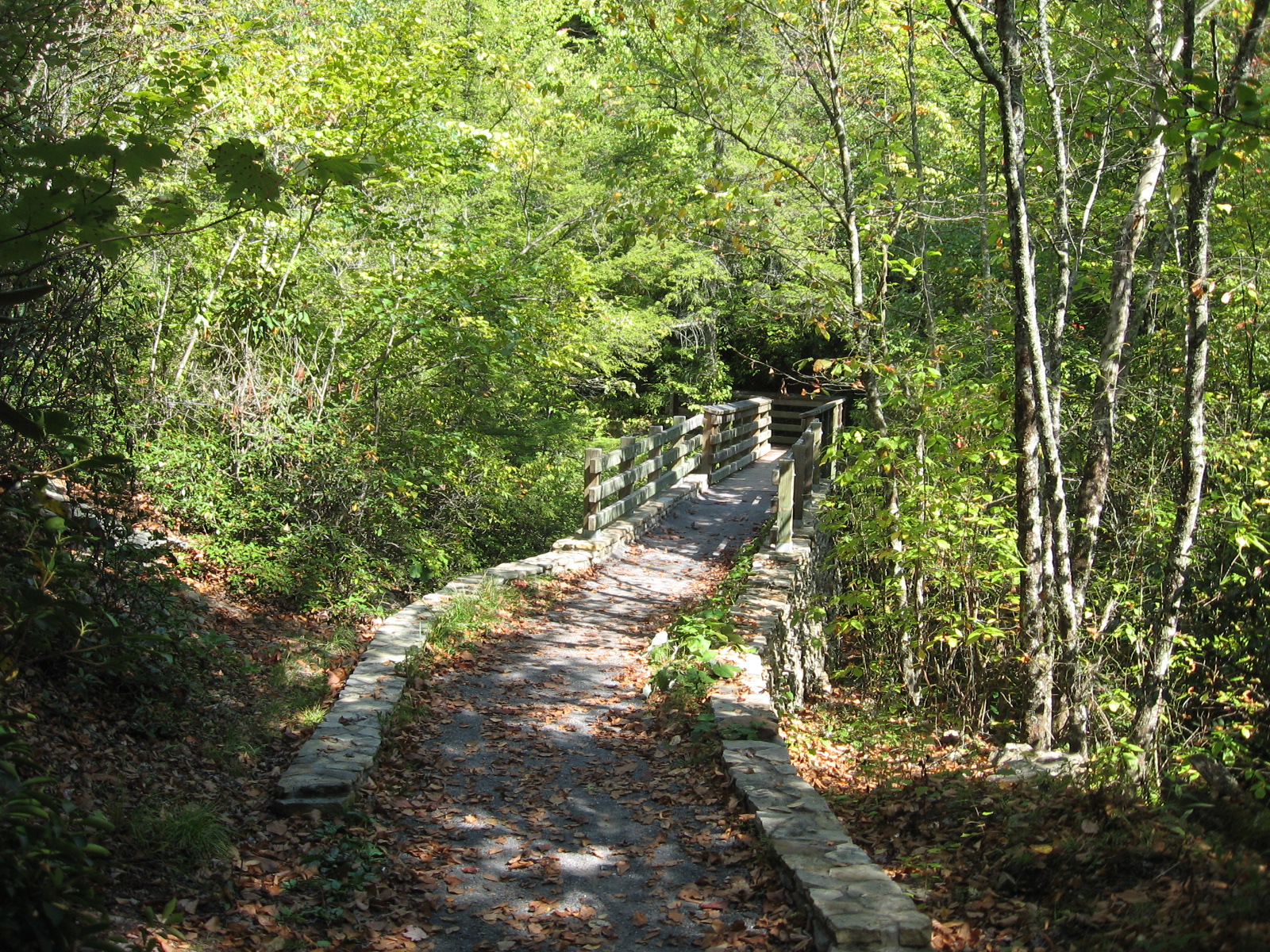 As you've just read, the National Forest System is large and varied. Your unrestricted support enables the National Forest Foundation to work across the entire National Forest System so we can apply funds to the highest priority projects. Please consider making a general gift today to support this critical work by clicking here. Thank you!