Allow me to introduce you to the National Museum of Forest Service History. Its mission: tell the conservation story of our country, in which the Forest Service has served as a cornerstone. It is a story full of controversy, twists and turns, and ups and downs.
Like this one.
You may have heard about the 1910 fire, nicknamed the Big Burn, that scorched 3 million acres of National Forests across northern Idaho and western Montana. What started as a series of smaller burns in a tinder-dry summer suddenly, in a six-hour period, blew up to become a raging, uncontrollable firestorm, due mostly to hurricane force winds that turned the fire into a blowtorch. Millions of trees, literally sucked from the ground, roots and all, became flying firesticks. This lethal combination of extremely dry forests and powerful winds, turned what had been nearly three thousand small fires into a single, blazing inferno.
Eighty-six people died. Certainly, more would have perished had not Forest Service Ranger "Big Ed" Pulaski (he was 6'4") forced 45 firefighters on his crew into a mineshaft for protection. Pulaski later wrote, "One man tried to make a rush outside, which would have meant certain death. I drew my revolver and said, 'The next man who tries to leave the tunnel I will shoot.'" All but five survived.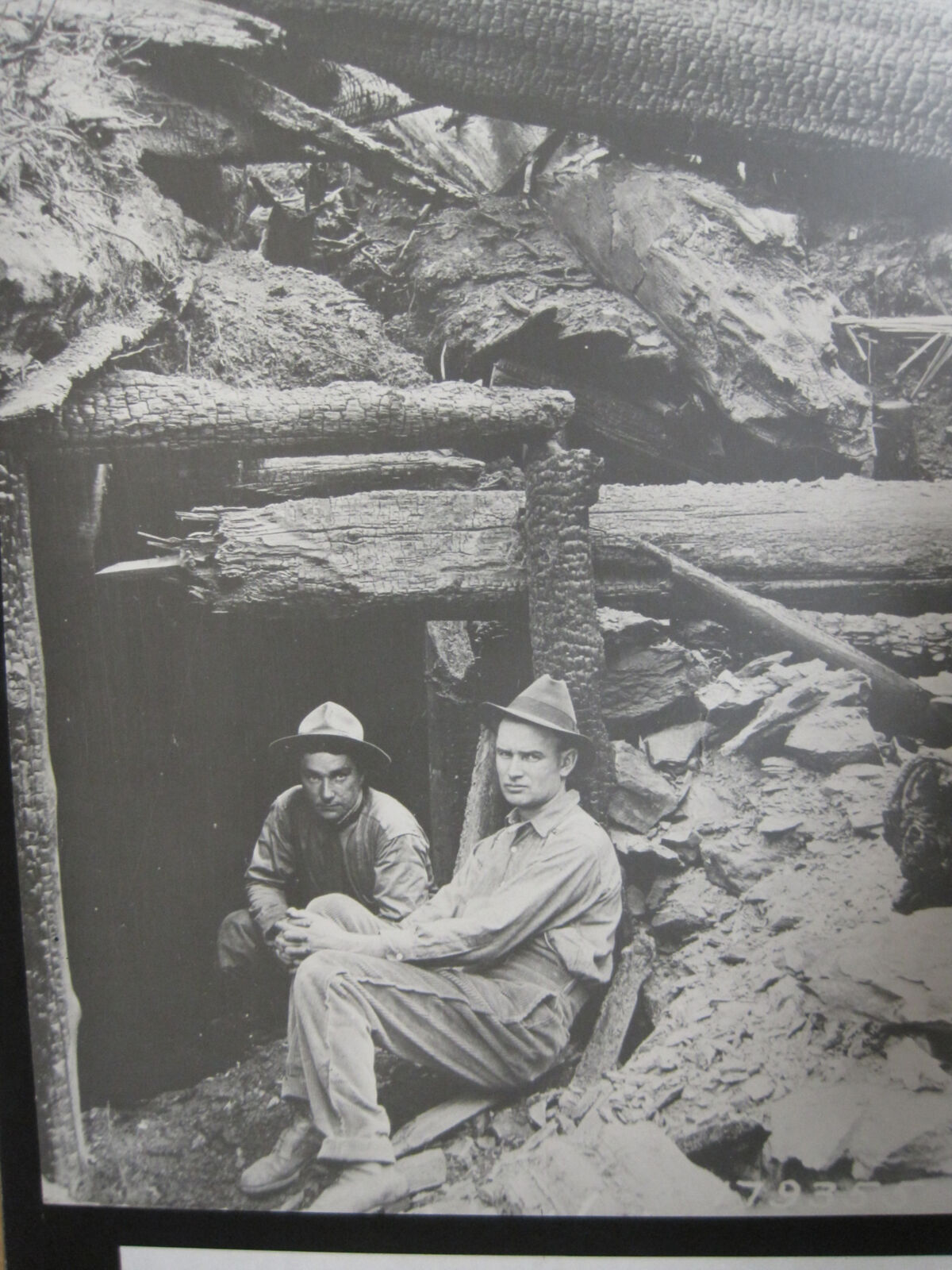 Stories like this, and thousands of photographs, documents, and other historic artifacts were almost lost and some were, actually being tossed away because there was no one place to house them, no one place to tell them.
Until now.
The National Museum of Forest Service History is the only museum in the country where these conservation stories are being preserved, told, and interpreted to not only bring history to life, but to use history to inform future land management decisions. For example, the 1910 fire was so devasting that fire management policy significantly changed as a result. These changes, in turn, have brought us into the present where wildfire is such a critical issue nationwide.
The National Museum of Forest Service History tells and interprets these stories in many ways. There are traveling exhibits that crisscross the country and engage visitors at other museums and conservation settings, and virtual exhibits that make the stories accessible to thousands of people worldwide.
The Museum's collection of 50,000 archival pieces is available online to researchers, students, historians and the general public.
And its Conservation Education Program has conducted a very successful Teacher Training Workshop with a dozen teachers from across the country who have now become Museum Ambassadors and started creating a curriculum for Conservation History Education.
In the summer of 2017 with former Forest Service Chief Dale Bosworth, other dignitaries and hundreds of local citizens in attendance the museum ceremoniously opened its 36-acre campus in Missoula, Montana to the public for the first time. The campus features a historic Ranger's Station, which hosts exhibits and a Visitor's Center; an "L-4" Fire Lookout; and a winding Forest Discovery Trail complete with a pack corral and full of exhibits and interpretive signage about our shared conservation history.
In 2018, a stage and amphitheater will be built on the campus to host a Forest History Lecture Series, classrooms of students who engage in hands-on learning and other community events. All of this in the midst of the Museum's capital campaign to build a world-class facility on the Missoula campus called the National Conservation Legacy and Education Center.
If you're visiting Montana this summer (or any summer) come visit the Museum between Memorial Day and Labor Day and "Go Discover" the history of your National Forests. If you can't make it to the Museum's Missoula campus, check out its digital archives and online collections at forestservicemuseum.org.
Regardless of how you visit, its stories await you.