Stretching down the west side of the continent, California features a diverse set of landscapes, many accessible through our public lands. Plan the ultimate road trip through the state and hit up some of the most iconic National Forests and Parks in the United States.
Klamath National Forest
Raft or paddle a portion of Klamath's 200 miles of river system including its 152 miles of designated Wild and Scenic Rivers. Not a river rat? Hike out to see the gorgeous stands of Ponderosa Pines or Sub-Alpine Fir trees. >>Plan your trip to Klamath National Forest.

Redwood National and State Parks
Check out some of the most massive trees on Earth! These parks protect about 45 percent of all remaining coast redwood forests. >>Plan your trip to Redwood National and State Parks.
Lake Tahoe Basin Management Unit (US Forest Service)
Take a dip in one of the most treasured vacation lakes in America! But don't forget to hike a portion of the Tahoe Rim Trail while you're there. >>Plan your trip to Lake Tahoe.
Yosemite National Park
Explore Yosemite's iconic waterfalls or venture out to Hetch-Hetchy to view the O'Shaughnessy dam and Smith Peak. >>Plan your trip to Yosemite National Park.
Inyo National Forest
Discover the oldest trees on the planet nested in the Ancient Bristlecone Pine Forest and take a trip up to Mount Whitney, the highest peak in the lower 48, for stunning views. >>Plan your trip to Inyo National Forest.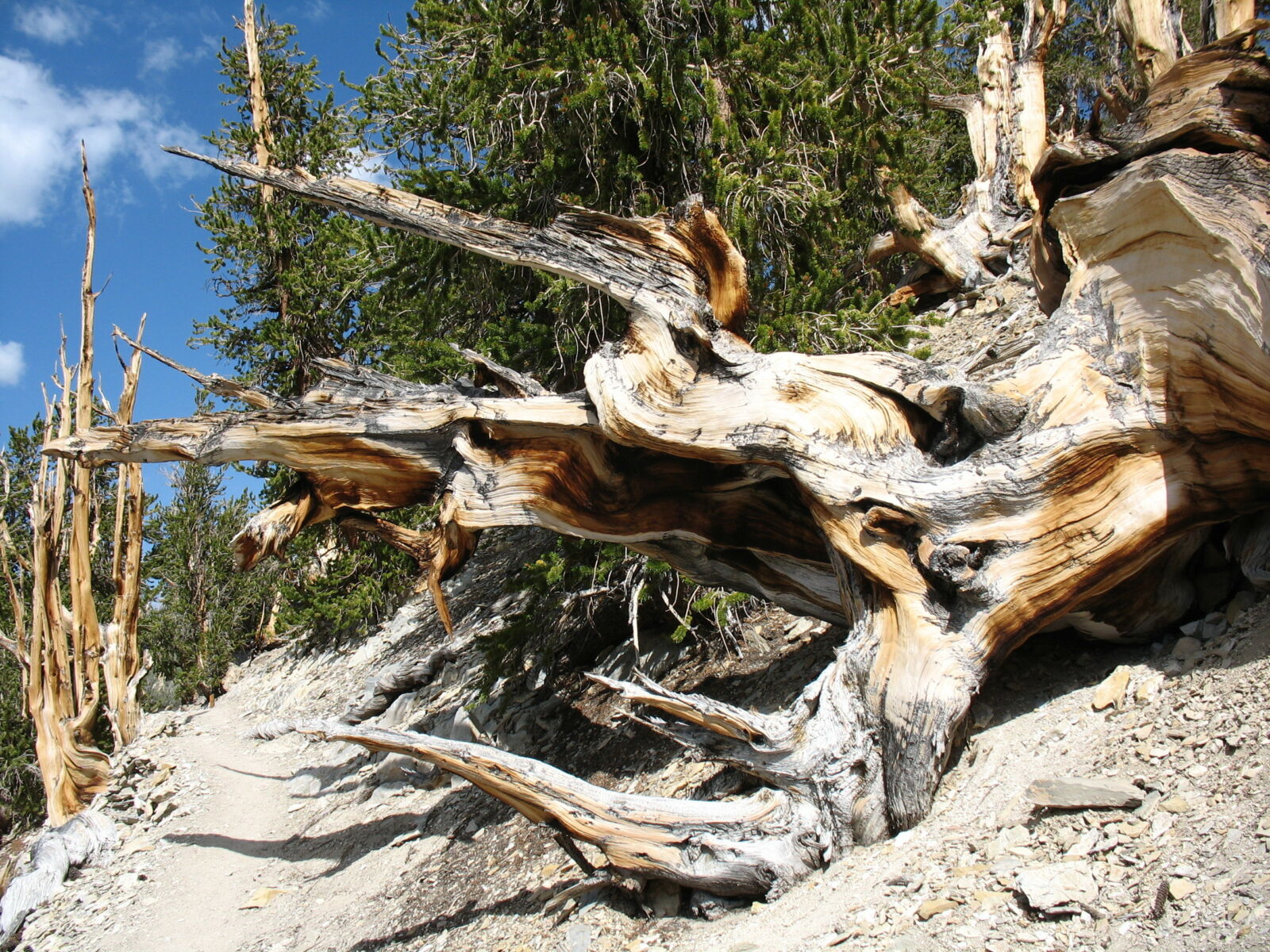 Sequoia National Park and National Forest
Sequoia National Forest is home to the sixth largest tree in the world, the Boole Tree. As you travel, take the Kings Canyon Scenic Byway to view picturesque fields of golden California Poppies. >>Plan your trip to Sequoia National Forest.
Angeles National Forest
Be sure to visit the San Gabriel Mountains National Monument – a popular recreation spot for Los Angeles locals. While you're there, don't forget to hike a portion of the iconic Pacific Crest Trail! >>Plan your trip to Angeles National Forest.

Joshua Tree National Park
The Colorado and the Mojave come together in this desert park. Take some time to admire the unique Joshua Trees scattered throughout. >>Plan your trip to Joshua Tree National Park.
Cleveland National Forest
Hike the gorgeous Sunset Trail to see giant Jeffery Pines and Acorn Woodpeckers among other wildlife. Don't forget to stop by the High Point Lookout on Palomar Mountain to see incomparable views of Southern California. >>Plan your trip to Cleveland National Forest.

Know any other must-see public land destinations in California? Share them in the comments below or on Facebook! Don't forget to tag your favorite road trip partner.