While I don't hug every tree I meet, it's hard not to hug a humungous cedar tree that has been standing there for hundreds of years.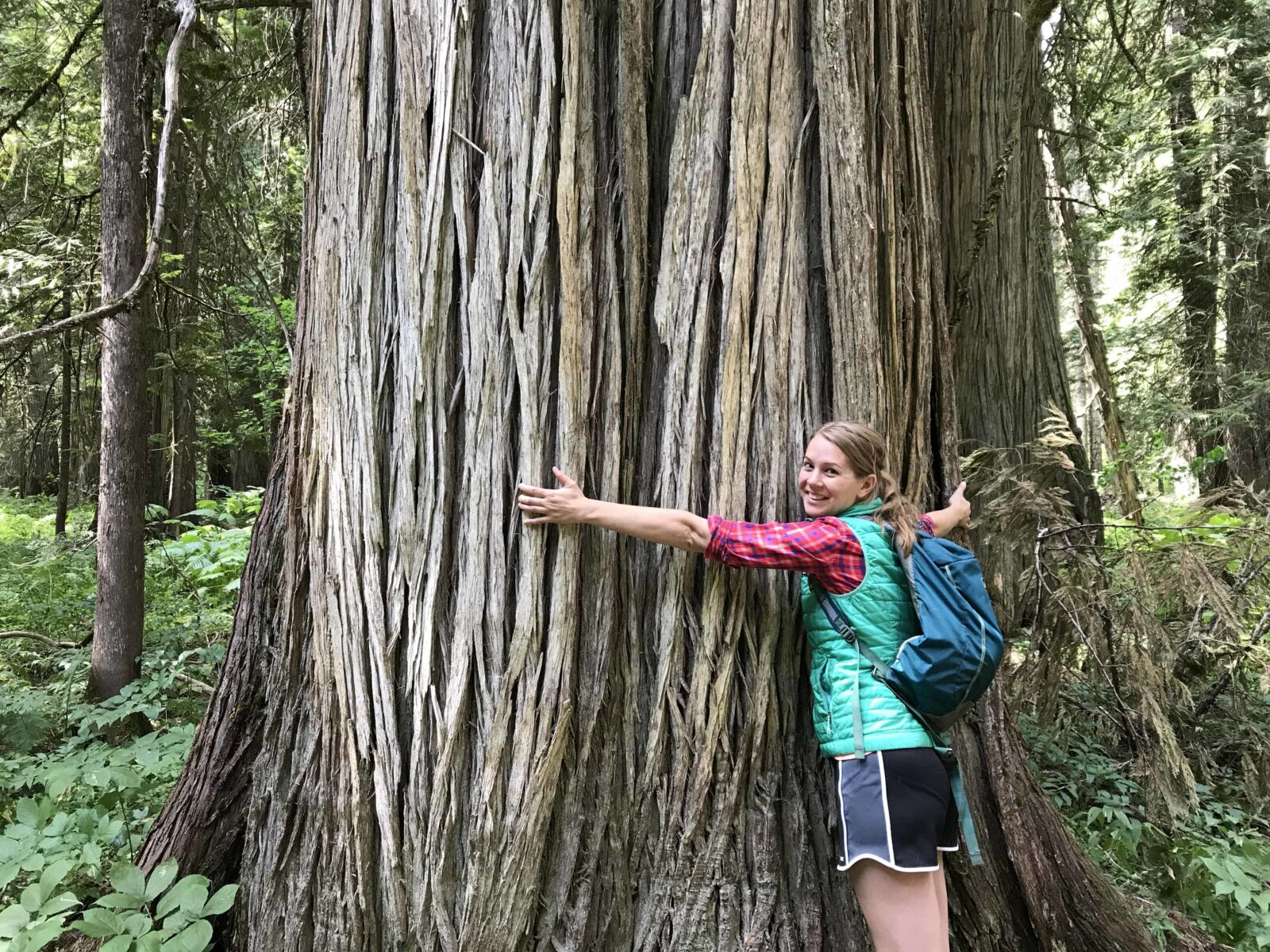 Tucked up in the far northwest corner of Montana, the Ross Creek Cedars Scenic Area on the Kootenai National Forest features the towering trees you'd expect to find in the damp Northwest. After driving up four miles of paved road to the trailhead, a tall cedar stands right in the middle of the parking lot as if to say, "I can't be bothered by all you visitors."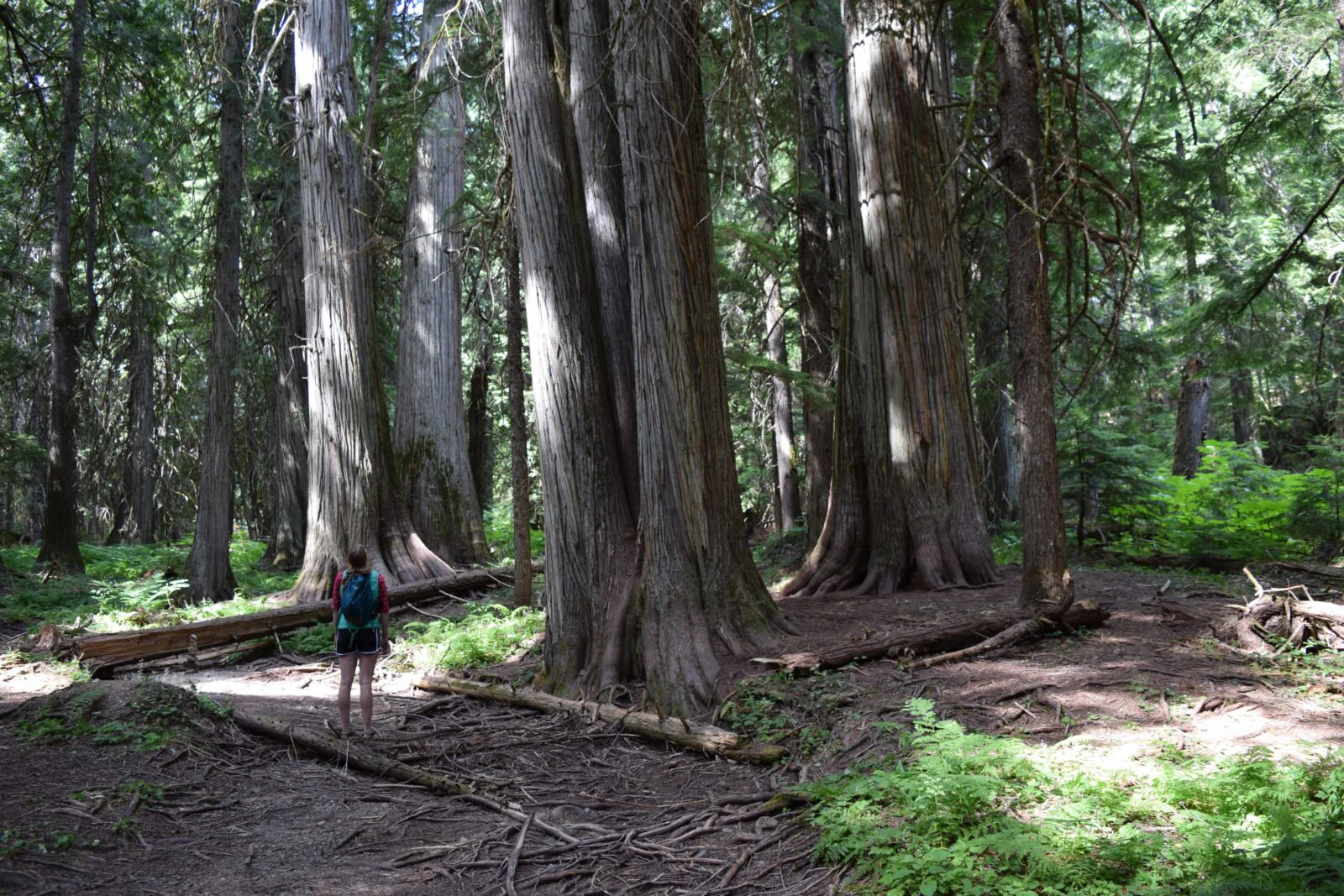 Most who visit the cedars slowly make their way around the 0.9-mile nature trail which features several interpretive signs as well as many benches to simply take in the wonder of these huge trees. If you'd like to escape the crowds for a few minutes as we did, you can easily hop off the short nature trail and continue up the trail to Ross Creek.
Besides the trees, other exciting flora and fauna add to the experience. Giant leaves of the Devil's club, bigger than your head, are tempting to touch. However, as the signs warn, the leaves and stems are covered in noxious and irritating spines and shouldn't be handled.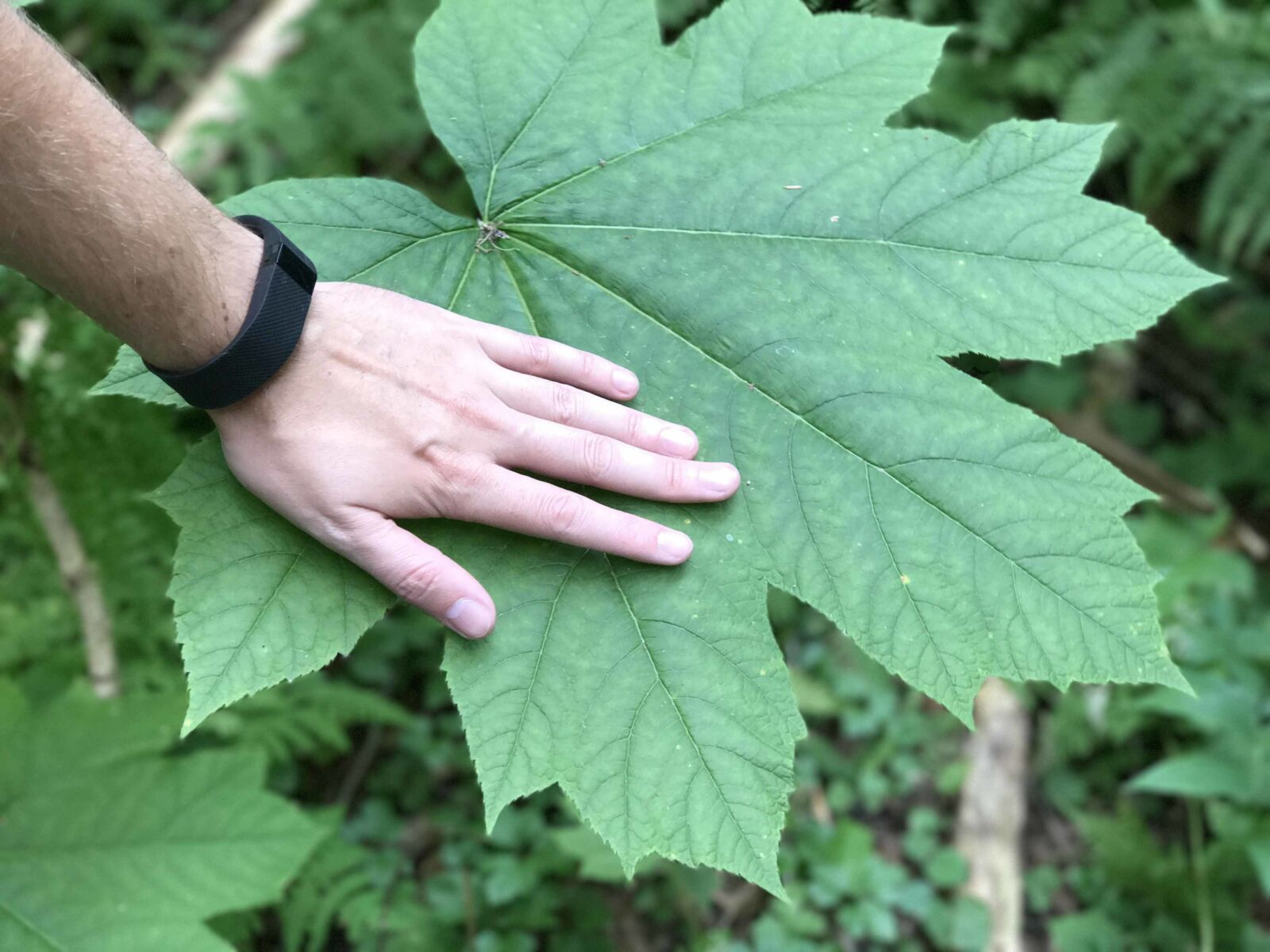 As we made our way back to the main nature trail, we came upon two whitetail deer: a doe and buck who seemed perfectly at ease despite the many nearby cries and shouts from hikers.
If all that tree hugging and exploring rouse your appetite, two picnic tables beneath cedars at the trailhead offer the perfect respite.
The Ross Creek Cedars offer a unique experience on the Kootenai National Forest for all ages. Whether you have an hour or four hours to see these giants, it's well worth the stop.
Click here to learn more and plan your visit today.