The Southern Region of the U.S. Forest Service spans 13 states and Puerto Rico and contains 86 federally designated wilderness areas, more than any other Forest Service region. With help from a National Forest Foundation Matching Awards Program grant, Wild South is partnering with the Forest Service to provide stewardship in five of these wilderness areas, totaling 58,902 acres.
In Alabama, since 2011, Wild South Volunteer Wilderness Rangers (VWRs) have been hiking the wilderness trails year-round in all three Forest Service managed wilderness areas in the state, the Sipsey, Cheaha and Dugger Mountain Wildernesses. These trained volunteers are primarily charged with educating and informing wilderness visitors about the National Wilderness Preservation System, preserving wilderness character, and the seven principles of Leave No Trace, in an attempt to reduce avoidable recreation impacts in these wild areas.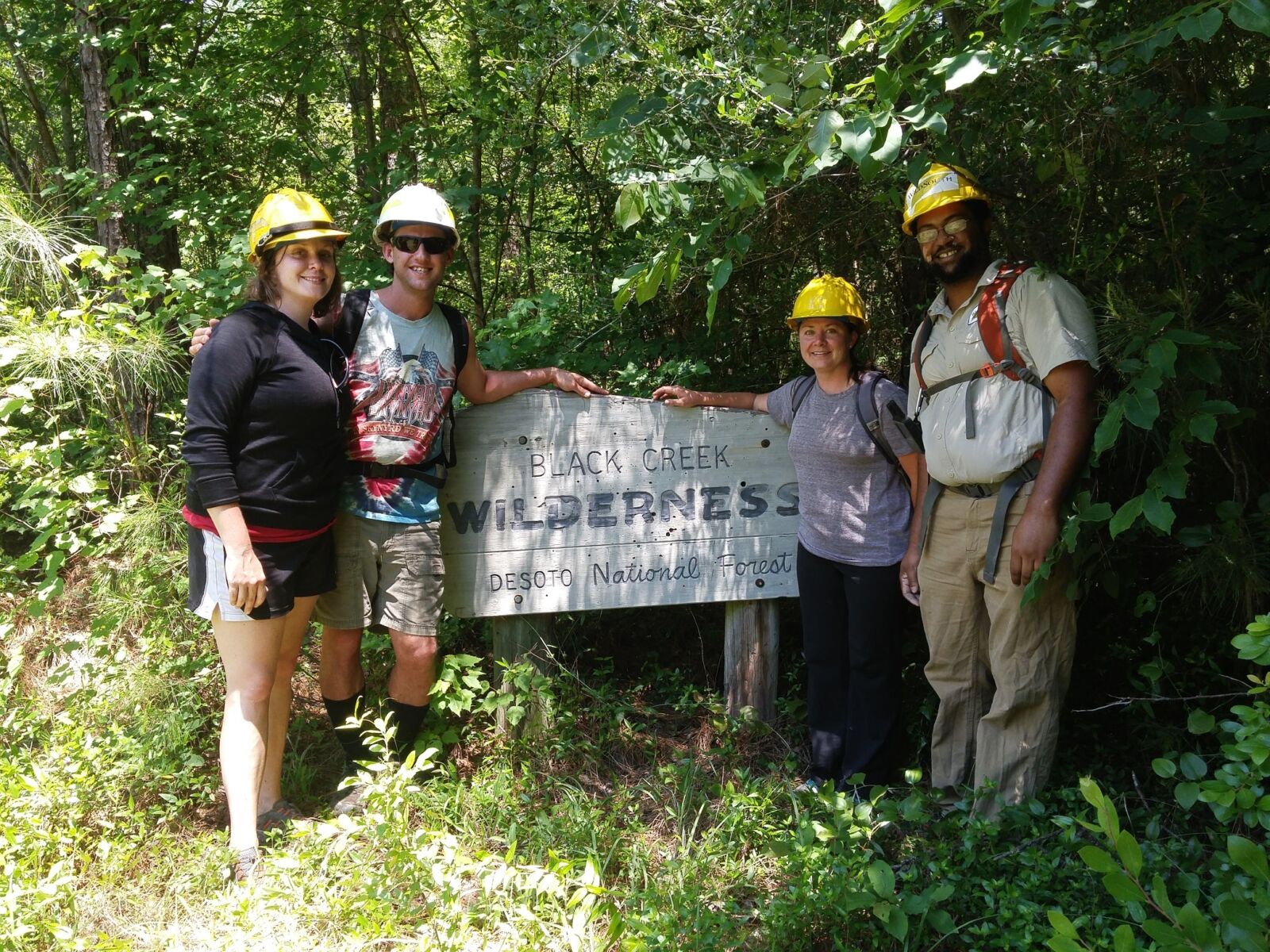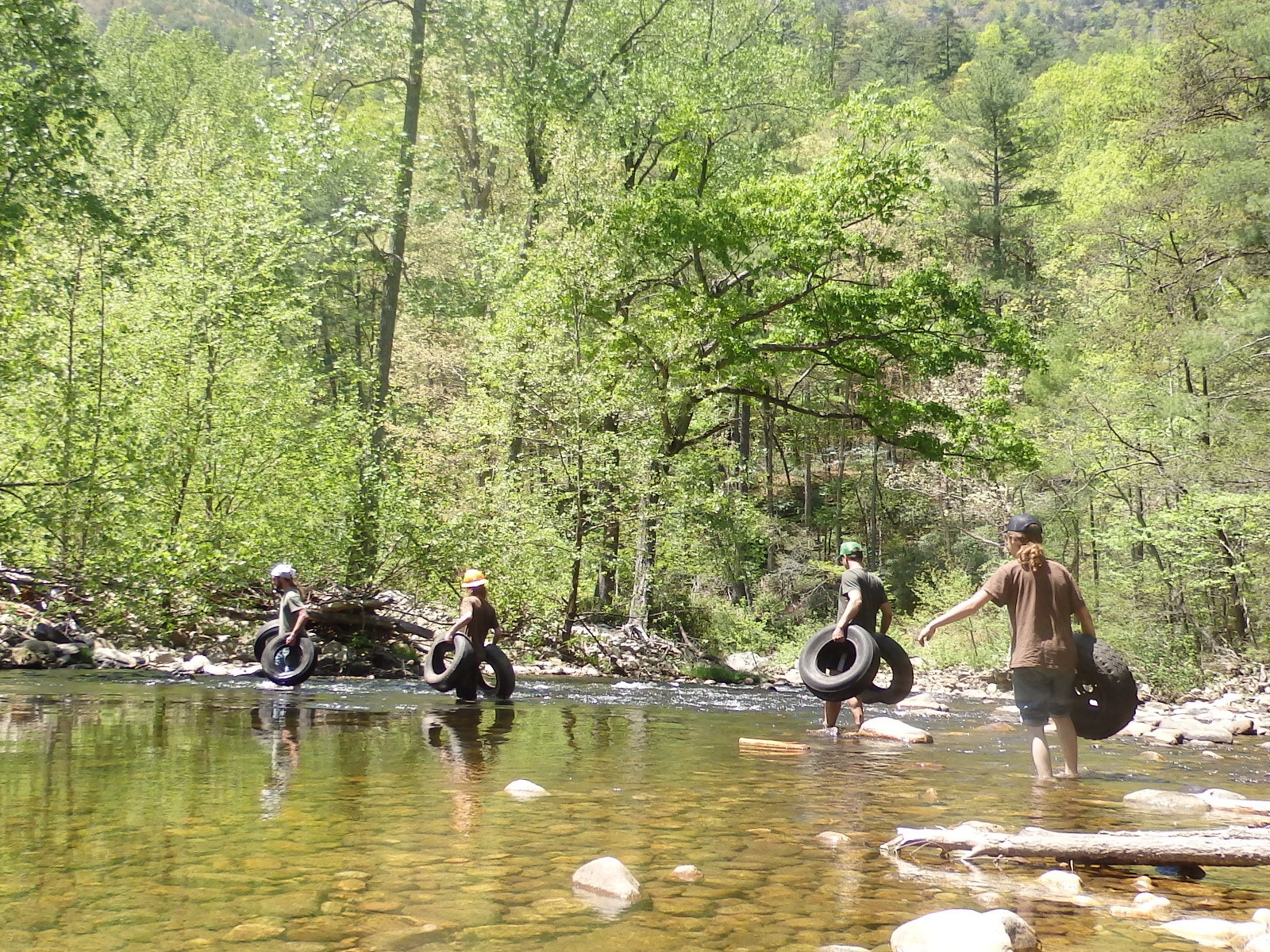 These VWRs also perform light trail maintenance, pick up trash, naturalize dispersed recreation sites, and are trained and equipped to assist visitors in wilderness emergencies. Dozens of other Wild South volunteers participate in monthly Helping Hands work days, many of which focus on wilderness projects involving trail maintenance and non-native invasive Chinese privet removal in the Sipsey Wilderness.
In North Carolina, Wild South staff and volunteers are constantly at work in the iconic Linville Gorge Wilderness (LGW), one of only three eastern wilderness areas designated in the original Wilderness Act of 1964. Due to the rugged and steep topography in LGW and extremely heavy visitor use, the 39 miles of system trails are constantly in need of maintenance, and some of the steeper and hard-to-access trails have suffered from past neglect.
Wild South is working closely with the Grandfather Ranger District staff to improve the overall LGW trail system. In addition to improving trail conditions, these hardworking volunteers maintain a watchful eye in the trail corridors for invasive Paulownia trees, which threaten indigenous plant populations, including five rare and endangered plant species.
In Mississippi, the 5,000 acre Black Creek Wilderness (BCW) in De Soto National Forest is the focus of Wild South stewardship work. The BCW lies in the coastal plain in the broad valley of Black Creek, Mississippi's only designated Wild and Scenic River, and contains about 10 miles of the Black Creek National Recreation Trail, which is open only to foot traffic. The three cities closest to the somewhat remote BCW are almost an hour's drive away and total only about 150,000 residents, which makes volunteer recruitment challenging.
Nevertheless, Wild South and NFF were integral in helping the BCW meet the Wilderness Stewardship Challenge by 2014, and we continue to work to build a sustainable volunteer base that works in partnership with the De Soto Ranger District to preserve the wilderness character of this unique resource, including engaging wilderness visitors both on the trail and in the water.