The Forest Stewards Guild manages six Youth Conservation Corps (YCC) crews that enable 46 youth from northern and central New Mexico to gain experience in natural resource management. Each crew is based out of a Forest Service Ranger District, including Cuba, El Rito, Jemez, Mt. Taylor, Las Vegas, and Mountainair. The crews received orientation and training in Hyde Memorial State Park, where the crews camped for two nights while preparing for their summer.
The YCC crews participated in a variety of training sessions during the orientation. After arriving on day one, the youth learned about the forest ecology and natural history of New Mexico from Forest Stewards Guild Research Director, Dr. Zander Evans. The following day, several experts and professionals joined the crews to host various field-training sessions. Colin Haffey, a research ecologist with the U.S. Geological Survey, taught about fire ecology, tree identification, and had the youth core trees to see what could be learned.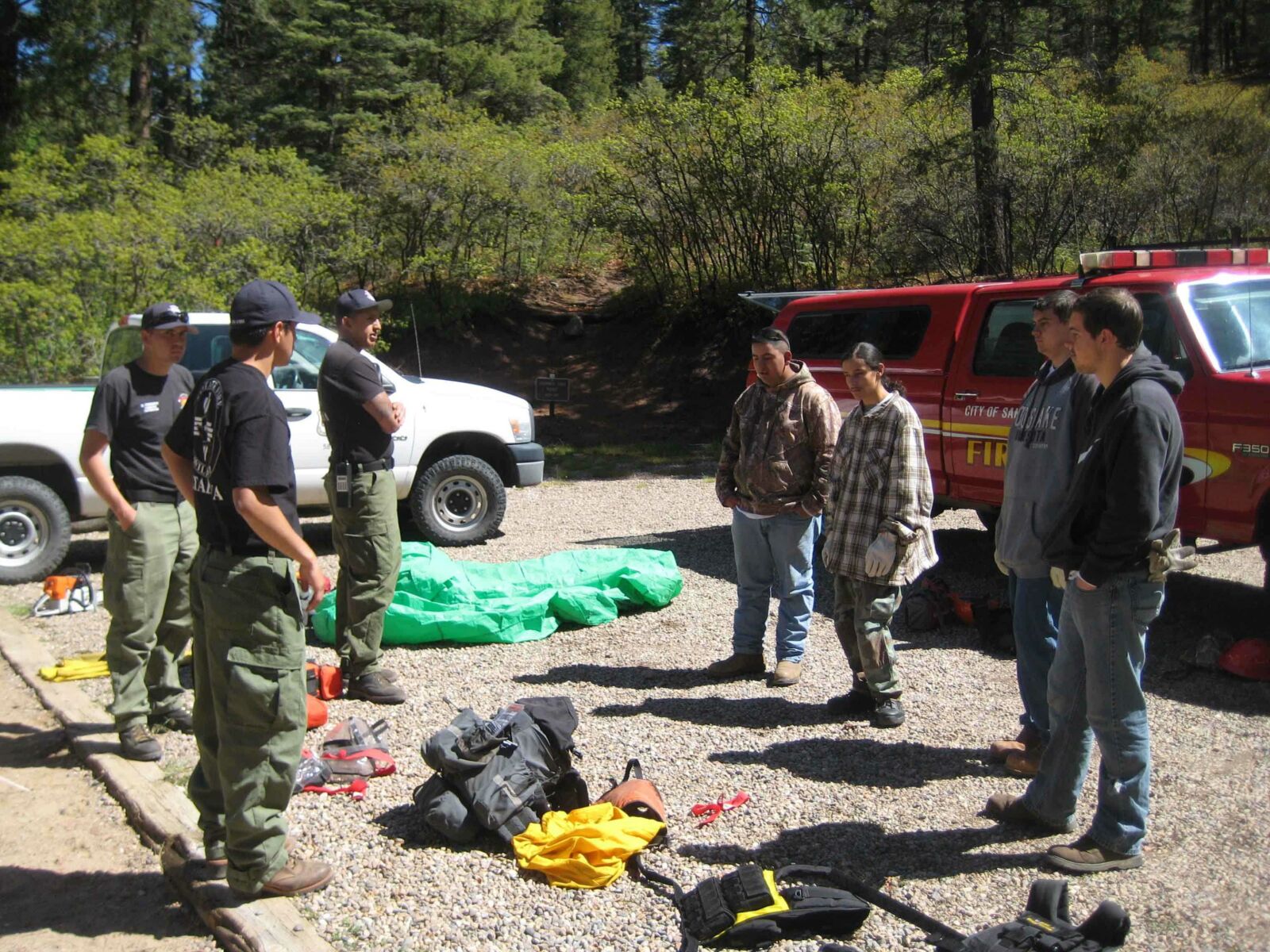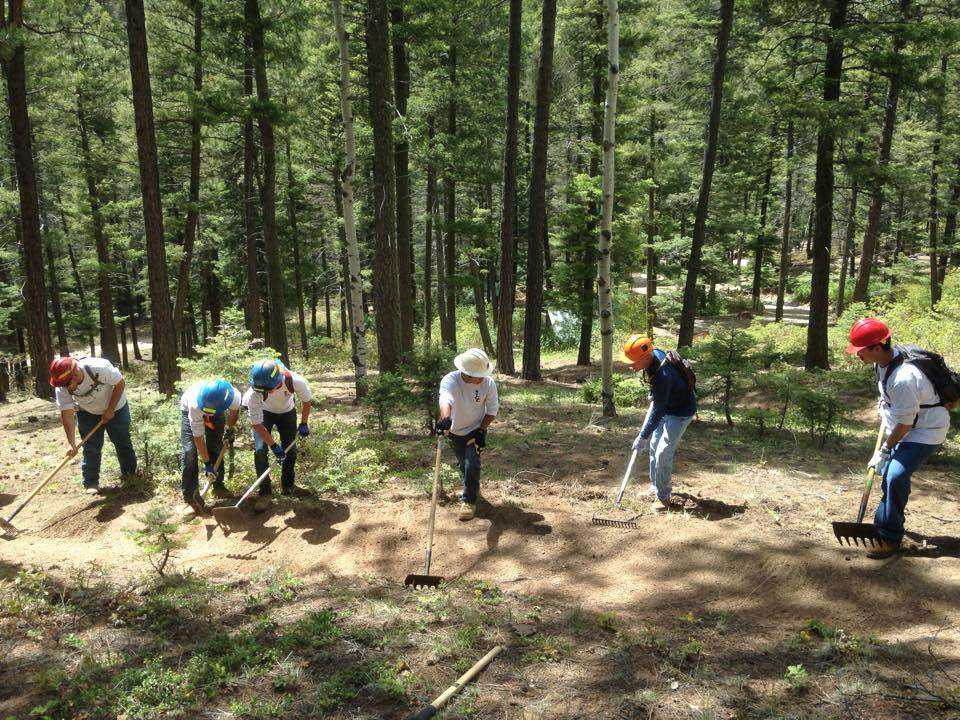 Gina Melchor, Administration Management Specialist with the Santa Fe National Forest, provided an overview of employment opportunities with the Forest Service and discussed important job finding and interview skills. The City of Santa Fe Fire Department led a training on wildland firefighting. YCC crewmembers learned about the tools, skills, and safety measures that firefighters utilize. Several members of the Fire Department started their careers with YCC, which served as a great example for crewmembers as a potential career path. Lastly, crewmembers received training in trail maintenance, lead by Dean Fry, Henry Lannman, and Manny Maes from the Santa Fe Fat Tire Society.
On the last day, the YCC crews put their new knowledge to use and gave back to Hyde Park by completing several work projects. Leaders divided the crews into three teams: one did trail work, another did campsite maintenance, and the last fed piles of slash into a wood chipper.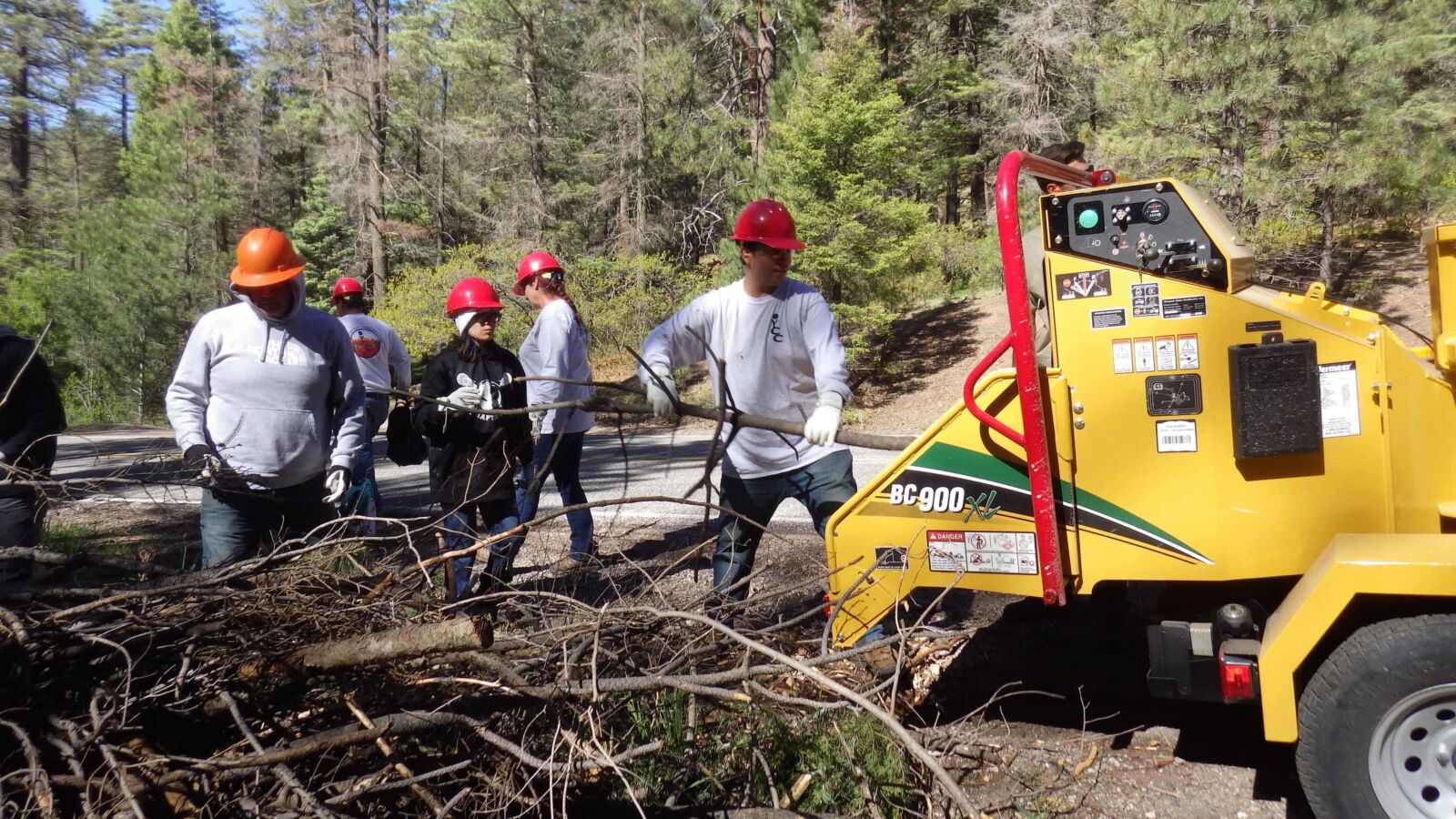 Throughout the training, youth helped with things such as food preparation, clean up, and campfire set-up. In spite of cold and wet weather at times, attitudes remained positive and helpful, resulting in a fun and educational experience.
This Program is made possible through the support of: National Forest Foundation's Matching Awards Program, New Mexico Youth Conservation Corps Commission, Cibola National Forest, Santa Fe National Forest, Carson National Forest, The Honey Bee Foundation, Taos Ski Valley, Fire and Hops Gastropub, Santa Fe Brewing Company.