WATCH THE COLLABORATIVE RESTORATION WORKSHOP VIDEO RECAP!
Watch the Collaborative Restoration Workshop Video: I pledge...
ABOUT THE WORKSHOP
The 2016 Collaborative Restoration Workshop was a forum for sharing innovative approaches to collaborative restoration, tools, and lessons about planning, implementing, and monitoring restoration efforts on and around National Forest System lands. Through a series of plenary sessions and five breakout tracks, participants engaged deeply in discussing the successes, challenges, and critical questions facing community partners, the U.S. Forest Service, and others working on collaborative efforts. Through the lenses of science, collaboration, planning, and monitoring, participants thought critically about amplifying restoration and working together towards success in the future.
What's New?
Workshop Summary with lessons, tools, and resources from every session (and you can also scroll down to see the individual, short summary of each session)
Partner blog posts (scroll down to check it out!)
"The CRW was well-organized, and a model of how to manage sessions like this."
Workshop Plenary Session Live Recordings
Plenary Sessions
The U.S. Forest Service provided online access to plenary sessions on April 26th and 27th. Click on the links below to access the recorded sessions.

Workshop Presentations and Handouts
Tuesday, April 26th Concurrent Panels
Workshop Presentations and Handouts
Wednesday, April 27th Concurrent Panels
Thursday Sessions
CFLRP: Looking Back, Looking Forward
CLICK HERE FOR THE SESSION SUMMARY
Objectives:
Support shared learning on common opportunities and challenges
Build a foundation for an ongoing community of practice to improve project implementation and outcomes
Bring together USFS staff and partners to strengthen our communications about the CFLR Program amongst projects and with partners, media, and other key groups to support a shared understanding of the Program and support for its success
Generate and capture key lessons learned from the first years of program implementation
Gather key input from restoration practitioners on needs and expectations beyond FY2019 when the authorization is currently set to expire
Front Range Roundtable Field Trip - Photo by The Nature Conservancy
Restoration of Sage-Grouse Habitat Concurrent with Land Management Activities
Objectives:
Provide overview of the cultural setting the grazing management and sage grouse habitat management occurs in.
Provide high level information about , sage grouse and sage brush steppe biology and ecology.
Provide high level information about invasive species impacts to sage-grouse ecosystem and the steps we are taking to control invasive annual grasses.
Provide a forum to explore models to build collaboratives that may be specific to sage grouse management and grazing management.
Water Stewardship and Climate Change
NOTES AND SUMMARY: WATER STEWARDSHIP AND CLIMATE CHANGE - MANAGING WATER RESOURCES IN A CHANGING CLIMATE

Expected Outcomes:
Overview of latest climate science as it relates to the impact of climate change on water and other related resources.
Improved understanding of tools to assess risks to water related resources such as infrastructure, fisheries, hydrology, and recreation with the intent to inform restoration priorities and set priorities.
Learning from the field – case studies and partnerships across various landscapes – an opportunity to dialogue with resource practitioners about future needs, challenges and opportunities.
Identify critical challenges and needs to inform decision-making for water stewardship.
Social Media & Photos
Check out these blog posts from participants:
The National Forest Foundation was proud to host this workshop with support from several generous sponsors!
Title Sponor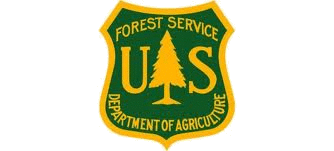 Event Sponsors
"All thanks to NFF and all those who assisted in developing the agenda and concepts for this workshop! It was an awesome week of idea sharing and networking! Definitely time and money well spent and I hope we can continue to capitalize on the momentum going forward."
Have a question about the workshop?
Karen DiBari | kdibari@nationalforests.org or 406-830-3352
Emily Olsen | eolsen@nationalforests.org or 406-830-3369
Emily Struss | estruss@nationalforests.org or 406-830-3360