Wildfire is a necessary and important part of a natural landscape, but it is undeniable that some wildfires have harsh and negative impacts on communities, water resources, outdoor recreation resources, and fish and wildlife habitat. In these cases, post-fire restoration can be crucial to prevent further damage and to spur recovery.

At the National Forest Foundation (NFF), we work with the Forest Service to address both immediate and long-term post-fire restoration actions on our National Forests. We recently received a generous donation from REI to help with our post-fire restoration efforts in communities in western states that were impacted by fires. REI's donation will help with replanting and recreational infrastructure repair.
Check out eight facts you should know about post-fire restoration.
Damage from some wildfires doesn't always stop once the flames are suppressed and the smoke clears, and is sometimes more devastating than the fire itself.
Loss of vegetation as a result of an intensely burning large fire can expose soil to erosion. Following such a fire, storm events or spring runoff on denuded slopes can cause ravaging floods and debris flows, which may damage structures, roads, trails, water reservoirs, put community water supplies at risk, and harm critical wildlife habitat. These adverse impacts can continue to occur for years after the fires are extinguished.

As soon as it is safe to do so, sometimes even before a fire is fully suppressed, the Forest Service begins a process called a Burned Area Emergency Response (BAER).
BAER is an assessment intended to protect life, property, water quality, important archeological resources, and impacted ecosystems from further damage. If emergency conditions exist after a fire, then, if possible, steps will be taken in attempt to alleviate emergency conditions such as helping to stabilize soil, and to control water, sediment and debris movement.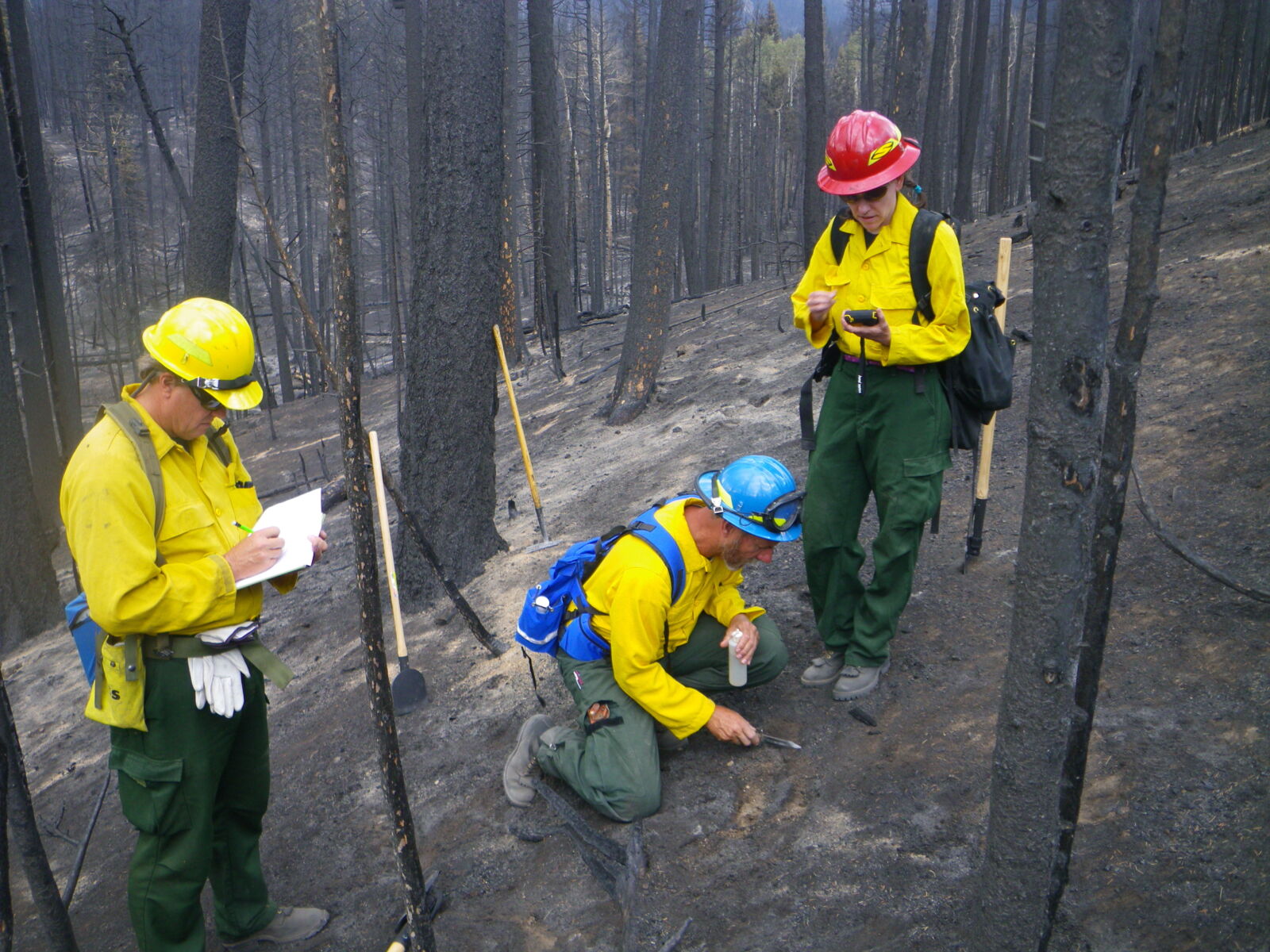 Soil stabilization to control erosion and flood events can be done through reseeding native grasses and plants, replanting trees and shrubs, and by utilizing mechanical techniques.
A combination of techniques may be used both immediately after a fire, and may continue to be necessary for years post-fire.
The NFF has planted millions of trees through our Reforestation Program and 50 Million For Our Forests campaign.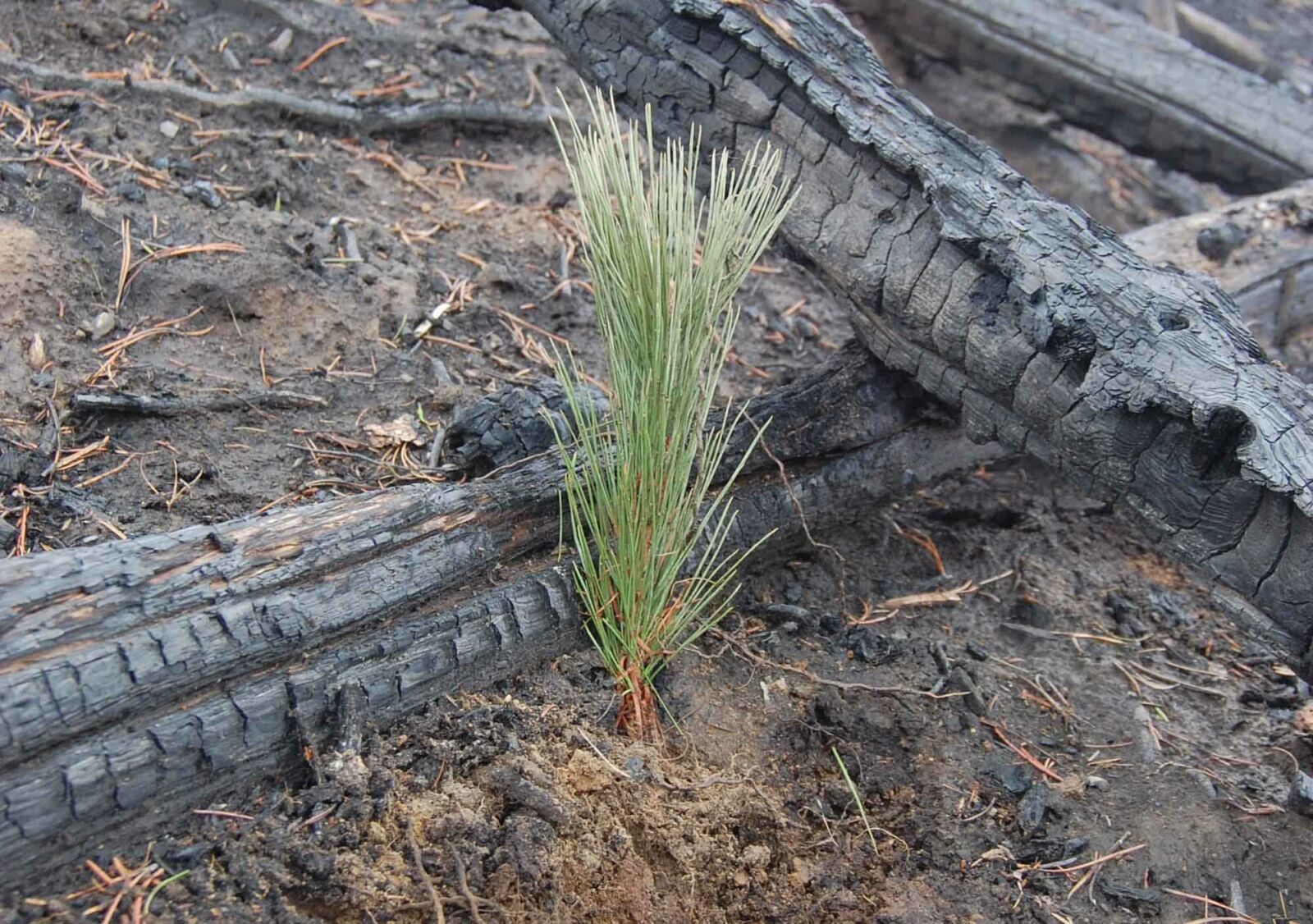 Controlling invasive species through both immediate and sustained actions can be a necessary post-fire restoration action.
Aggressive invasive species can overtake burned ground and threaten wildlife habitat before native vegetation has a chance to reestablish. Both immediate and continued efforts including reseeding and replanting with native species and long-term controls of non-native species will ensure native species once again thrive.
Read about about our post-fire restoration efforts on the Pike National Forest in Colorado.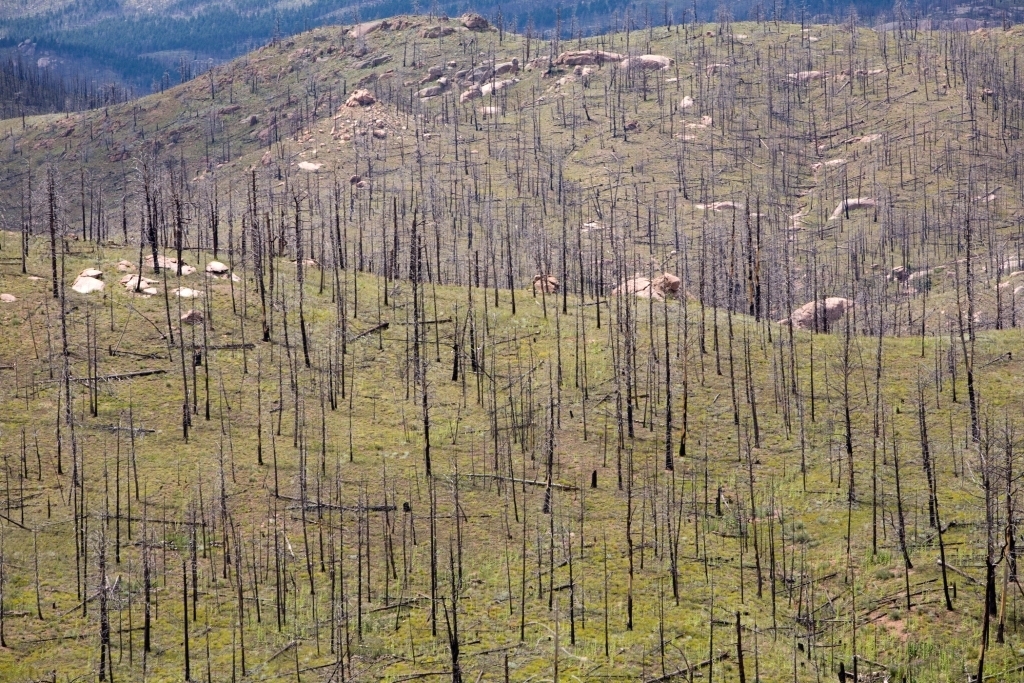 Restoration of fish or wildlife habitat, including watersheds and in-stream habitats, can be necessary as a result of a wildfire.
While fire can improve habitat for some species, it may have undesirable impacts on others, including some that are already at-risk, like those that are federally listed as endangered or threatened. There are numerous ways that might be used, including invoking the help of beavers, doing in-stream habitat work, or planting trees and shrubs.
Read about a beaver relocation project in the White Face Burn in the Methow.

Another important part of post-fire restoration work is restoring access to and repair recreation infrastructure - roads, trails, trailheads, campgrounds - as quickly as possible.
This is important to communities and businesses that depend on an outdoor recreation economy, but also to prevent further resource damage due to erosion and recreationalist misuse.
Read about our work to restore recreation infrastructure damaged by fire in the San Gabriel Mountains National Monument.

Read more about how recreation on National Forests is crucial to state and local economies.

Post-fire restoration is a process that can take years of work.
The NFF supports collaborative management of post-fire restoration both by facilitating community collaborative groups and by providing technical and financial support to them.
Read about the NFF's support of the North Central Washington Forest Health Collaborative's post-fire restoration work.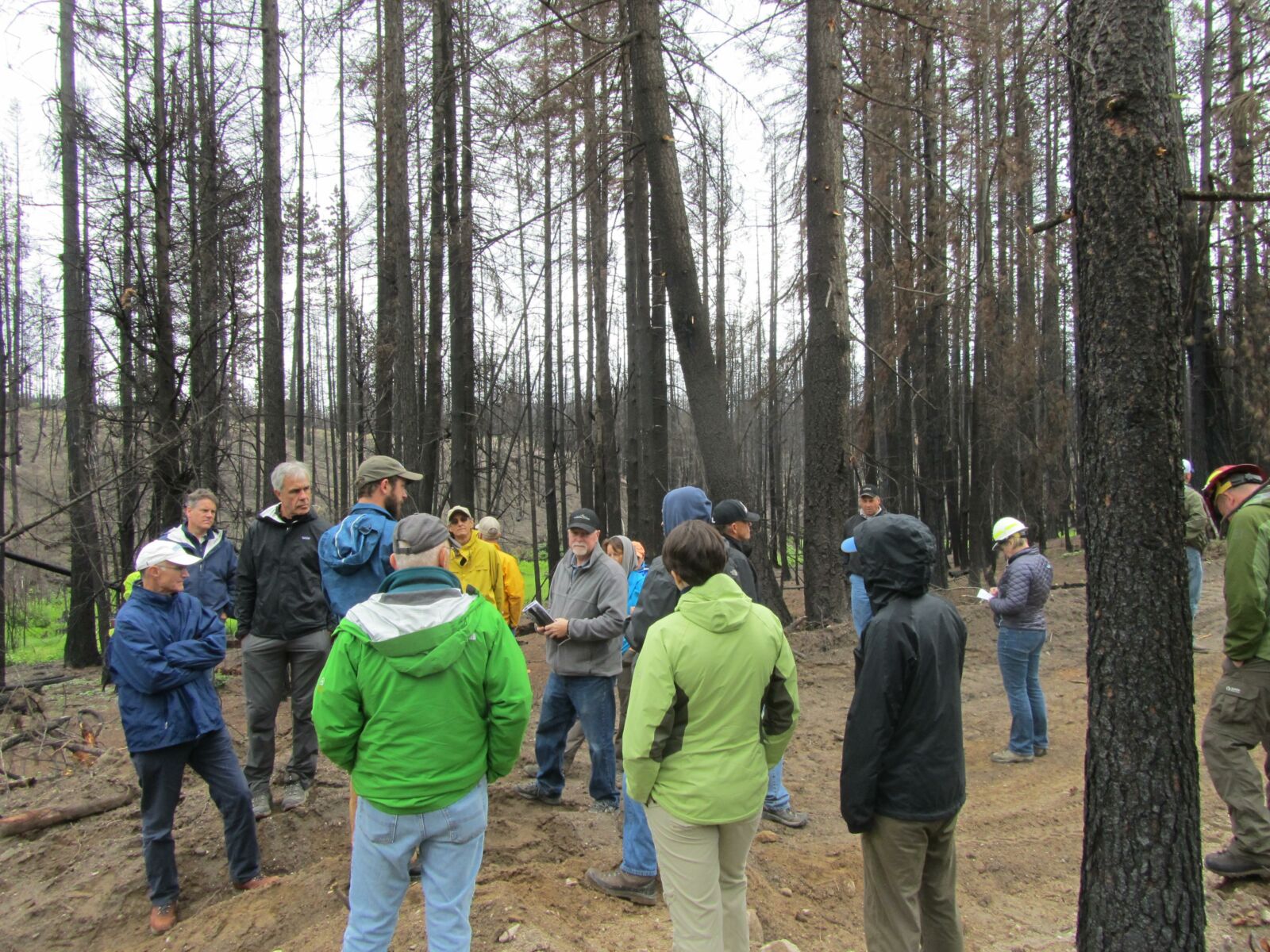 The steep price tag of wildfire suppression, now at an all-time high and projected to increase over the next decade, comes at the detriment of other Forest Service programs.
Currently, over fifty percent of the Forest Service budget is being spent to fight fires, meaning there is less available to go towards forest health programs, and restoring those acres that have been burned.