Nature is putting on her last hurrah for the year. As deciduous trees across the country change color, now is the perfect time to explore your National Forests. Bundle up for a brisk hike or bike ride or simply sit back and enjoy a drive through some of America's fall color show.
Russell-Brasstown National Scenic Byway - Georgia
National Forest: Chattahoochee-Oconee National Forest
Time to Allow: Three hours to enjoy the byway
Within the Chattahoochee National Forest, the byway winds through the valleys and mountain gaps of the southern Appalachians. From the vistas atop Brasstown Bald, Georgia's tallest mountain, to the cooling mists of numerous waterfalls, you will not lack for beautiful scenery.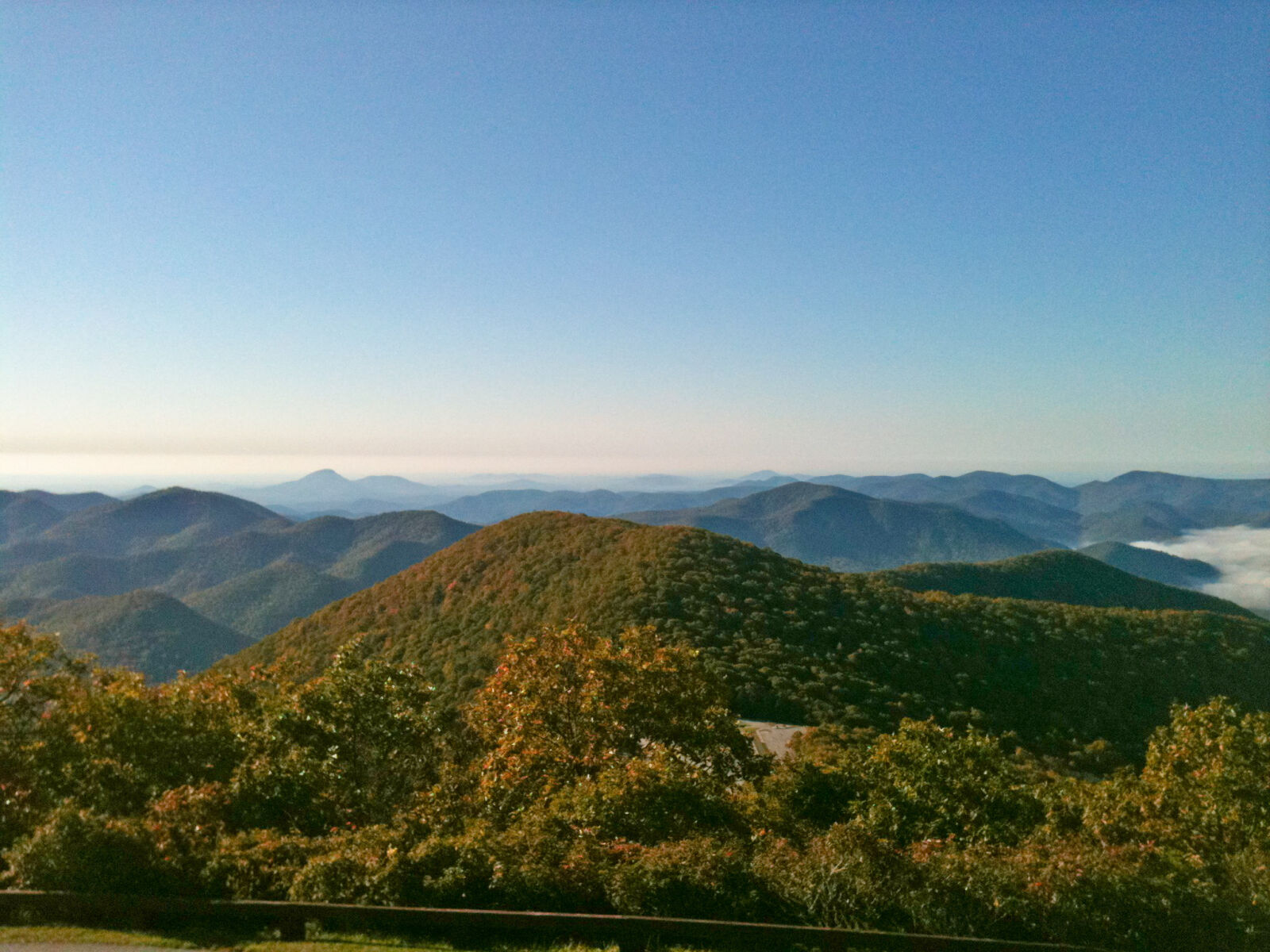 Highland Scenic Highway - West Virginia
National Forest: Monongahela National Forest
Time to Allow: Take two hours to drive or four hours to enjoy this byway.

This byway through the Monongahela National Forest remains wild and undeveloped. Travel back in time through untouched wilderness through the narrow and steep-walled valley with panoramic vistas of hardwood forests blanketing mountainous terrain.
North Shore Scenic Drive - Minnesota
National Forest: Superior National Forest
Time to Allow: Take three hours to drive the byway or one to two days to enjoy stops along the way.
Following the shores of the world's largest freshwater lake, the North Shore Scenic Drive follows the shoreline of Lake Superior. Along the drive are many state parks, Minnesota's tallest waterfall, lighthouses as well as numerous historical sites.
White Mountain Trail - New Hampshire
National Forest: White Mountain National Forest
Time to Allow: 2.5 hours to drive this byway.
The White Mountain Trail offers New England's most rugged mountain scenery as it travels easily through three historic "notches" or mountain passes. Views abound of villages and unspoiled National Forest.
Logan Canyon Scenic Byway - Utah
National Forest: Uinta-Wasatch-Cache National Forest
Length: 41.0 mi / 66.0 km
Time to Allow: An hour to drive or a day to enjoy the byway.
Following the Logan River from Logan to Garden City, this byway is full of fall beauty. There are many short trails just off of the road to explore, including some that take you to limestone caves and the Jardine Juniper, a tree believed to be 23,000 years old.
Talimena Scenic Drive - Oklahoma and Arkansas
National Forest: Ouachita National Forest - Arkansas, Ouachita National Forest - Oklahoma
Time to Allow: Take one to two hours to drive or five hours to enjoy this byway.

Along the Talimena Scenic Drive you can see vistas and panoramic views of fall colors blanketing the hills. Through the drive are various historical sites, including a horse thief trail used in the 19th century. Fields and trees gnarled from winter winds and ice testify to the harsh environment the early settlers encountered in these mountains.
Cherohala Skyway - North Carolina and Tennessee
National Forest: Cherokee National Forest , Nantahala National Forest
Length: 43.0 mi / 69.1 km

Time to Allow: Two hours to drive the byway
The Skyway offers the cultural heritage of the Cherokee tribe and early settlers in a grand forest environment in the Appalachian Mountains. Enjoy mile-high vistas and brilliant fall foliage, as well as great hiking opportunities and picnic spots in magnificent and seldom-seen portions of the southern Appalachian National Forests.
San Juan Skyway - Colorado
National Forest: Grand Mesa, Uncompahgre, and Gunnison National Forests , San Juan National Forest
Length: 233.0 mi / 375.0 km
Time to Allow: Five hours to drive or one-two days to experience the byway
Travel the "road to the sky" which offers views from the towering 14,000-foot San Juan Mountains to rolling hillsides speckled with ancient Indian pueblo ruins. Victorian towns offer both excitement and relaxation. Soak in hot springs, ride the narrow-gauge railroad, and sleep under the stars or in a cozy lodge.