The National Forest Foundation (NFF) is actively working to prevent wildfires through strategic investments in forest health treatments and to restore forests and community infrastructure in the devasting aftermath of wildfire.
Currently, the NFF is working on the Stanislaus and Sierra National Forests to perform wildfire recovery and tree planting efforts in the footprint of both the 2013 Rim Fire, which affected the area in and around Yosemite National Park, and the 2020 Creek Fire, which occurred further south near the community of Shaver Lake.

The NFF has recently expanded its scope of work to the Stanislaus National Forest, where it assists in tree planting and facilitates natural regeneration through restoration treatments. This work, totaling 130 acres, builds upon ongoing efforts to restore the headwaters of the Tuolumne River following the 2013 Rim Fire. We hope to complete this work during the 2023 calendar year.
The NFF is also continuing its partnership with Sierra National Forest, further south, where it is helping to install and maintain 2,400 acres of critical fuel break infrastructure in the aftermath of the Creek Fire. The fire was fueled by mass tree mortality events resulting from the 2011 to 2017 drought and subsequent bark beetle infestation. When the fire was finally stopped, roughly 380,000 acres had burned, making it the single largest wildfire in California's recorded history at the time (since surpassed by the Dixie Fire).
While demonstrating the scale of the threat facing communities, the Creek Fire also created new risks by generating a hazardous amount of downed fuels and shifting vegetation profiles – resulting in a landscape that continues to possess extreme potential for wildfire.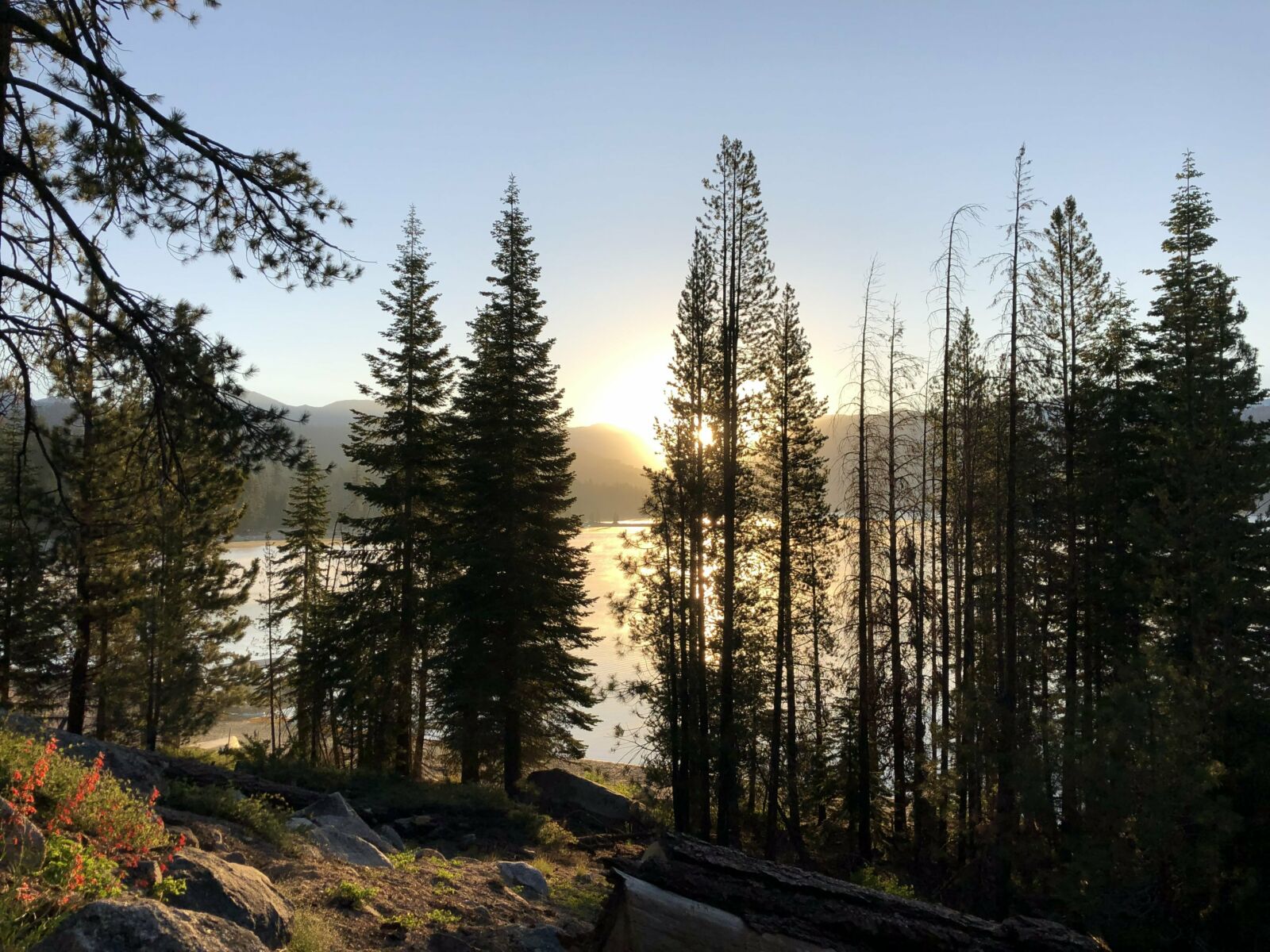 Our efforts on the Sierra National Forest will help protect vulnerable populations and implement efficient fuels management work through strategically placed fuel breaks. Fuel breaks serve as locations of open vegetation conditions to slow the spread of wildfire while allowing for safe ingress and egress during emergencies and improved firefighter access to safety zones and staging areas. Installing and maintaining this infrastructure will also facilitate future forest management activities by providing protections and boundaries for controlled burns and prescribed fire.
As wildfires grow in frequency and intensity across the Sierra Nevada, the NFF is doing all it can to restore our forests to conditions that can receive natural, low-intensity fire while averting devasting high-intensity fires. This work is an ongoing process and is needed not only before a wildfire occurs but also in the aftermath of one – in essence, the work never ends. The NFF recently onboarded a Southern Sierra Program Manager, who will manage our projects in this region and work to expand the program in response to this level of clear and urgent need.