What is a gift that will bring your friends and family together while doing some good for National Forests this holiday season? The gift of trees! Whether it's planting trees in honor of your outdoor loving best friend or finally that perfect gift for your not-so-easy-to-shop-for brother, leave the gift-giving anxiety behind and give the gift of trees. Here are five reasons why gifting trees on National Forests is the perfect gift:

1. Trees support our shared future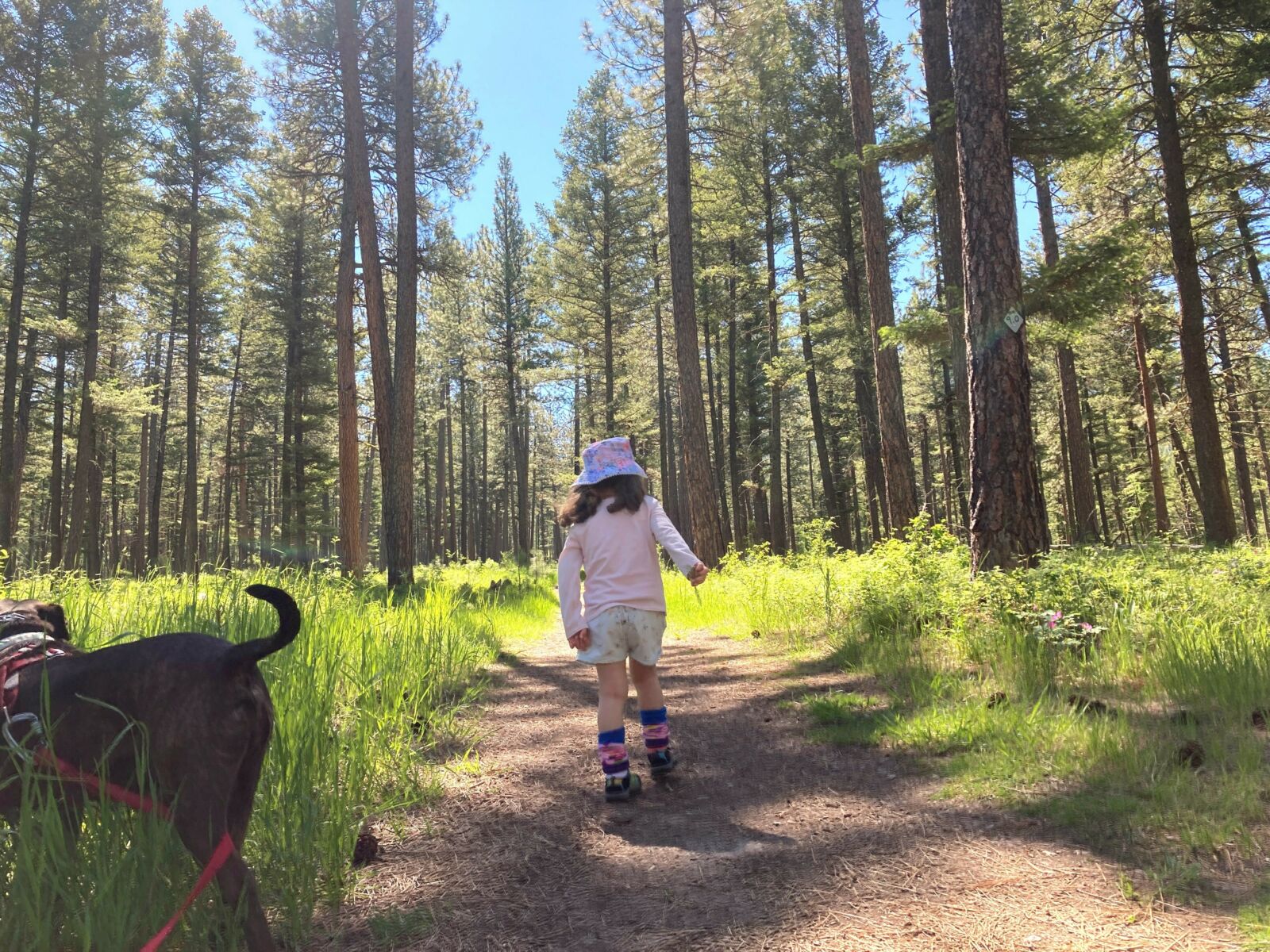 National Forests and trees play a major role in fighting global climate change. In 2020, according to the EPA, US forests in the lower 48 and Alaska absorbed more than 60 billion metric tons of carbon (more than half stored in soils!). That is equivalent to approximately 13% of all US greenhouse gases emitted that year!

At $1 per tree, giving the gift of trees is one small thing you can do to present your loved ones with a gift that will help fight climate change and support future generations.
2. Trees help us breathe
Removing all those fossil fuels comes with extra perks, trees improve air quality and pump out oxygen (remember photosynthesis?). In one year, an acre of healthy, mature trees can provide enough oxygen for eight people. In the process, trees help clean the air of pollutants. According to a study coauthored by the US Forest Service, forests across the continental US provided a human health value worth $6.8 billion in 2010. This includes the prevention of 670,000 cases of acute respiratory symptoms and more than 850 deaths. So yes, a gift of trees may also save lives!

3. Trees and National Forests supply water
National Forests are the single largest source of municipal water in the US, supplying fresh drinking water to an estimated 123 million across the country and in thousands of communities and major cities like Los Angeles and Atlanta. In the West, National Forest-derived water is even more valuable, supplying nearly 90 percent of all who are serviced through a public water system.
Planting trees sustains this powerful public benefit by supporting healthy watersheds and repairing soils after severe wildfires.
4. Most of us have a connection to National Forests, even if we don't know it yet
Since National Forests are often free and easy to access, you may not even realize that you've been to one. This is even more likely with seven in ten people in the US living within a two-hour drive of a National Forest. There are so many things to do on these public lands, for adults and kids alike, and tree planting helps keep forests both healthy and pretty!
These facts make it more likely that many of your loved ones are already connected to a National Forest near them.
5. Trees bring us together
Let's face it, it's been a challenging few years for many of us. Planting trees on National Forests can be the gift that sparks positivity and brings us closer together.
National Forests benefit all of us and tree planting is a great way to show your loved ones how much they mean to you.
Trees will be planted on National Forests where they are needed most and can provide the greatest benefits.

Cover photo by iStock.com/Roxiller.