Great Outdoors Colorado (GOCO) recently announced a $2,282,000 grant to the National Forest Foundation (NFF) and the City of Glenwood Springs to restore the Hanging Lake Trail, which closed following extensive damage by July 2021 debris flows in the Grizzly Creek Fire's burn scar area. The popular trail is located on the White River National Forest.

The grant is part of GOCO's Community Impact program, which develops and revitalizes parks, trails, school yards, fairgrounds, environmental education facilities, and other outdoor projects that enhance a community's quality of life and access to the outdoors. It leverages dollars from all four of GOCO's constitutionally established investment quadrants: funding for local governments and open space, and for outdoor recreation and wildlife through Colorado Parks and Wildlife.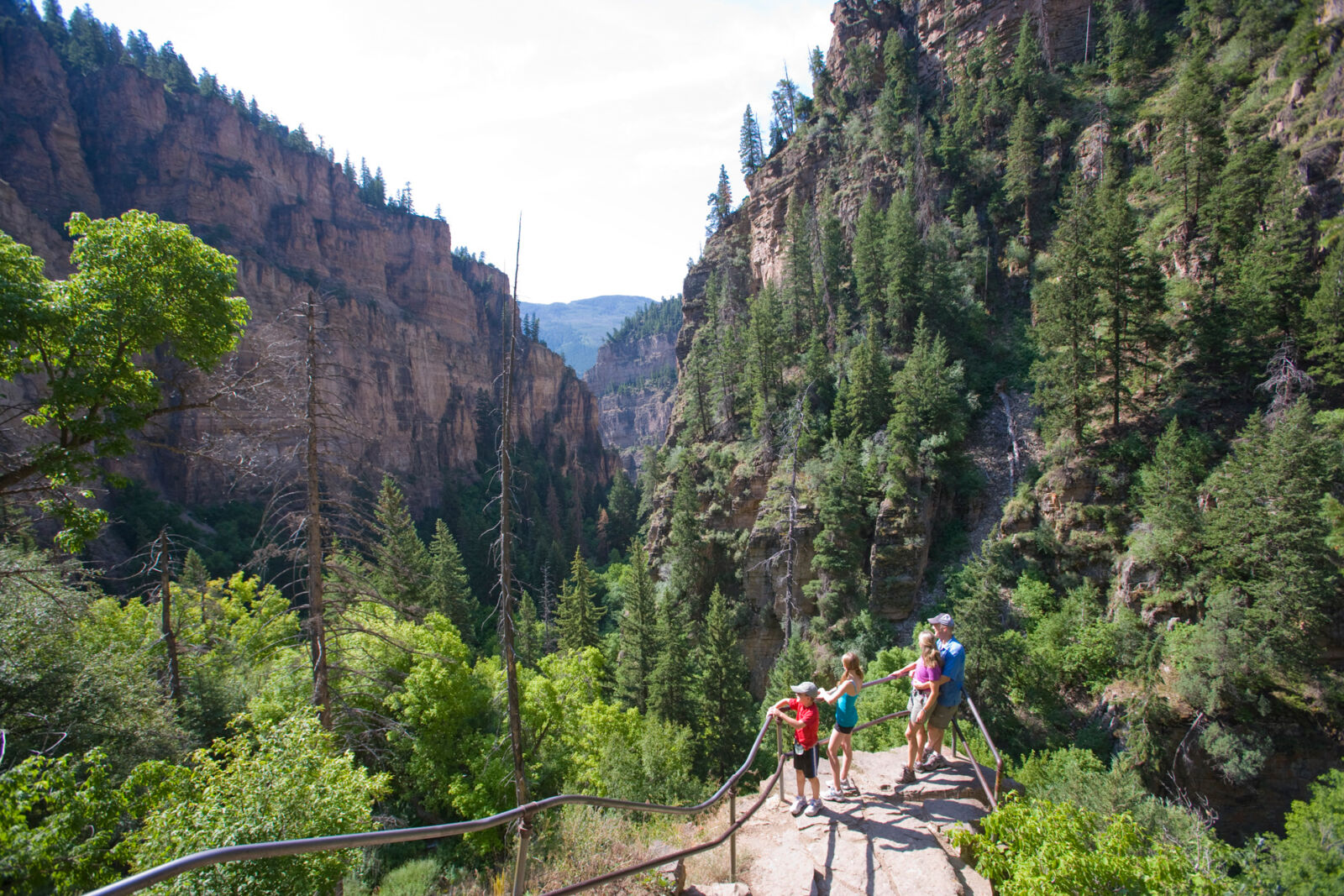 The debris flows swept away major trail sections, took down bridges and trees, and buried the recreational area in rubble. The trail's closure forced the cancellation of more than 15,000 trail reservations.
Funding will support survey work, design, and reconstruction of a more resilient and sustainable trail to Hanging Lake. Proposed ecological and habitat restoration work includes restoring both the natural landscape surrounding the trail and an adjacent stream to minimize future erosion events and protect water quality.
"We are grateful to GOCO for their generous support of the Hanging Lake Trail restoration effort," the NFF is thrilled to be working in collaboration with the U.S. Forest Service, City of Glenwood Springs, and other community stakeholders to ensure that this iconic National Forest location will be sustainably enjoyed for generations to come."
"Hanging Lake is a Colorado icon. We are extremely grateful for this significant GOCO grant, which will be a foundation for rebuilding a sustainable trail to last the next 100 years," said White River National Forest Supervisor Scott Fitzwilliams. "This grant and the contributions of many partners and volunteers will allow us to rebuild the Hanging Lake Trail much more quickly than we ever expected. This is a great day for the recreating public."
In addition to trail construction and restoration work, GOCO funds will be used for interpretive signs to educate the public on the ecological impacts of the Grizzly Creek Fire, including debris flows (or landslides) while they safely enjoy the new trail.
At $12 per shuttle ticket, reservation fees for Hanging Lake provide a significant source of revenue that supports trail improvements, lake protection, shuttle operations, and staffing. It is estimated that the direct economic value of Hanging Lake to the City of Glenwood Springs exceeds $4.6 million per year, making renewed access to the area critical to community vitality and resilience.
"Hanging Lake is a beloved community asset that holds a special place in the social fabric and economic vitality of Glenwood Springs," said Glenwood Springs Mayor Jonathan Godes. "Our community is grateful to GOCO for their generous support to rebuild the trail to this irreplaceable destination and to our partners at the National Forest Foundation and the White River National Forest for their leadership on this project."
"Hanging Lake provides a meaningful connection to our National Forest lands," said Jamie Werner, the White River National Forest Stewardship Coordinator with the National Forest Foundation. "GOCO's support of an enhanced, more resilient trail ensures that Hanging Lake will continue to provide those special experiences to locals and visitors alike."
The NFF also received funding from GOCO to support the Centennial Visioning Program for 14ers in Colorado—more information on that effort coming soon!
More information about how to contribute to the Hanging Lake restoration effort is available on NFF's White River National Forest Restoration Fund page: https://support.nationalforests.org/wrnf