In 2013, we posted a blog called "14 Best Places to Canoe and Kayak on National Forests." Two years later, it's still one of our most popular blogs. We thought we should add a few gems we missed and highlight some of the other best places to paddle on our National Forests.
Northern Forest Canoe Trail
White Mountain National Forest, New Hampshire
The Upper Ammonoosuc River section of the iconic 740-mile Northern Forest Canoe Trail traverses the northern edge of the White Mountain National Forest. Passing within view of New Hampshire's stately Presidential Range and through several historic towns, this family-friendly route offers ample opportunities to immerse oneself in natural history. You can travel from Milan to Stark in one day, or if you want to extend the trip to two days, you can continue all the way to Groveton. There are plenty of inns, campsites and quaint riverside cabins along the way.
Best for: canoe, sea kayak and stand-up paddle board.
More info at www.northernforestcanoetrail.org

Waldo Lake
Willamette National Forest, Oregon
One of the largest and deepest natural lakes in Oregon, Waldo Lake is nearly ten square miles of crystal clear water. With no permanent inlet for nutrients to ‑ow into the lake, there is no plant growth, allowing for visibility up to depths of 120 feet. Surrounded on three sides by the 39,000-acre Waldo Lake Wilderness Area, Waldo Lake is renowned for scenic beauty and opportunities for solitude and primitive recreation.
Best for: canoe, kayak, stand-up paddle board.
More info at http://www.fs.usda.gov/recarea/willamette/recreati...
Boundary Waters Canoe Area Wilderness
Superior National Forest, Minnesota
One of the most famous paddling areas in the country, if not the most famous, the Boundary Waters Canoe Area Wilderness in Northern Minnesota is a rugged stretch of lonely cliffs, towering rock formations, rocky shores, sandy beaches and several thousand lakes and streams. Interspersed with islands and surrounded by the Superior National Forest, the Boundary Waters is more than one million acres and contains over 1,200 miles of canoe routes, 12 hiking trails and over 2,000 designated campsites. The Wilderness offers freedom to those who wish to pursue an experience of expansive solitude, challenge and deep immersion in nature.
Best for: canoe, kayak, expedition stand-up paddle board.
More info at http://www.fs.usda.gov/detail/superior/specialplac...
Nantahala River Gorge
Nantahala National Forest, North Carolina
The Nantahala River Gorge offers an exciting, family-friendly whitewater adventure on one of North Carolina's premier whitewater rivers. The Nantahala is the largest of North Carolina's four National Forests, containing over 600 miles of trails and more than 530,000 acres to explore. The Gorge offers an intermediate eight-mile run of Class I and II whitewater that ends with an optional stretch of Class III rapids through Nantahala Falls. Boaters can bring their own raft, rent one from many outfitters in the area or book a guided tour. While you're there, check out additional activities like zipline tours, mountain biking and stand-up paddleboarding on Lake Fontana.
Best for: whitewater raft, whitewater canoe, whitewater kayak.
More info at http://www.fs.usda.gov/recarea/nfsnc/null/recarea/...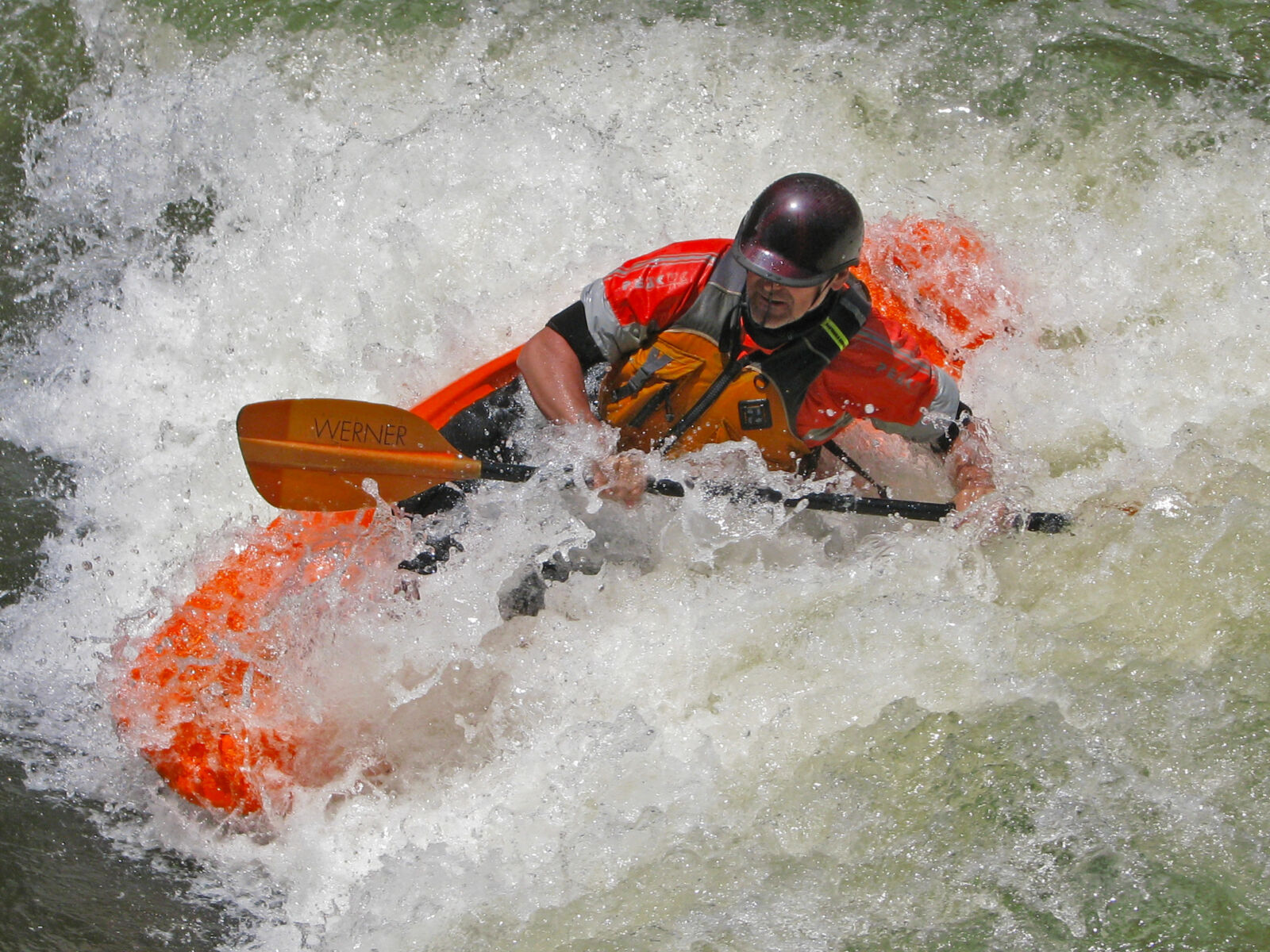 Salmon River
Salmon–Challis National Forest, Idaho
The Main and Middle stems of the Salmon River are a breathtaking adventure through the largest Wilderness Area in the lower 48. A multi-day trip through the Frank Church-River of No Return Wilderness Area on the either of the two rivers will take you through challenging rapids and incredible scenery with plenty of opportunities to get out of the boat and explore. Natural hot springs bubble up from the banks, making for a relaxing end to a long day on the river. The Salmon River canyon is one of the deepest in the country and home to a multitude of wildlife including bear, big horn sheep, river otter, bald eagles and more. Only the lucky get to ‑oat these rivers though, a lottery permit system keeps river traffi­c low during the busy spring and summer months. You need to apply for your permit between December 1 and January 31 each year or book through a commercial outfitter.
Best for: whitewater kayak and extended trips, whitewater rafts and extended trips.
More info at http://www.fs.usda.gov/detail/scnf/recreation/wate...
Ocoee River
Cherokee National Forest, Tennessee
Adrenaline junkies rejoice! Whitewater enthusiasts of all skill levels can experience the 1996 Olympic whitewater course on Tennessee's Ocoee River. Attracting some 300,000 people each year, the adrenaline-pumping quarter-mile Olympic course is part of a ten-mile run that includes more than 30 class II-IV rapids. The dam-controlled Ocoee offers an opportunity to run some of the most exciting whitewater in the country. If you love whitewater, this is not an experience to miss!
Best for: whitewater raft, whitewater canoe, whitewater kayak
More info at http://www.fs.usda.gov/recarea/cherokee/recarea/?r...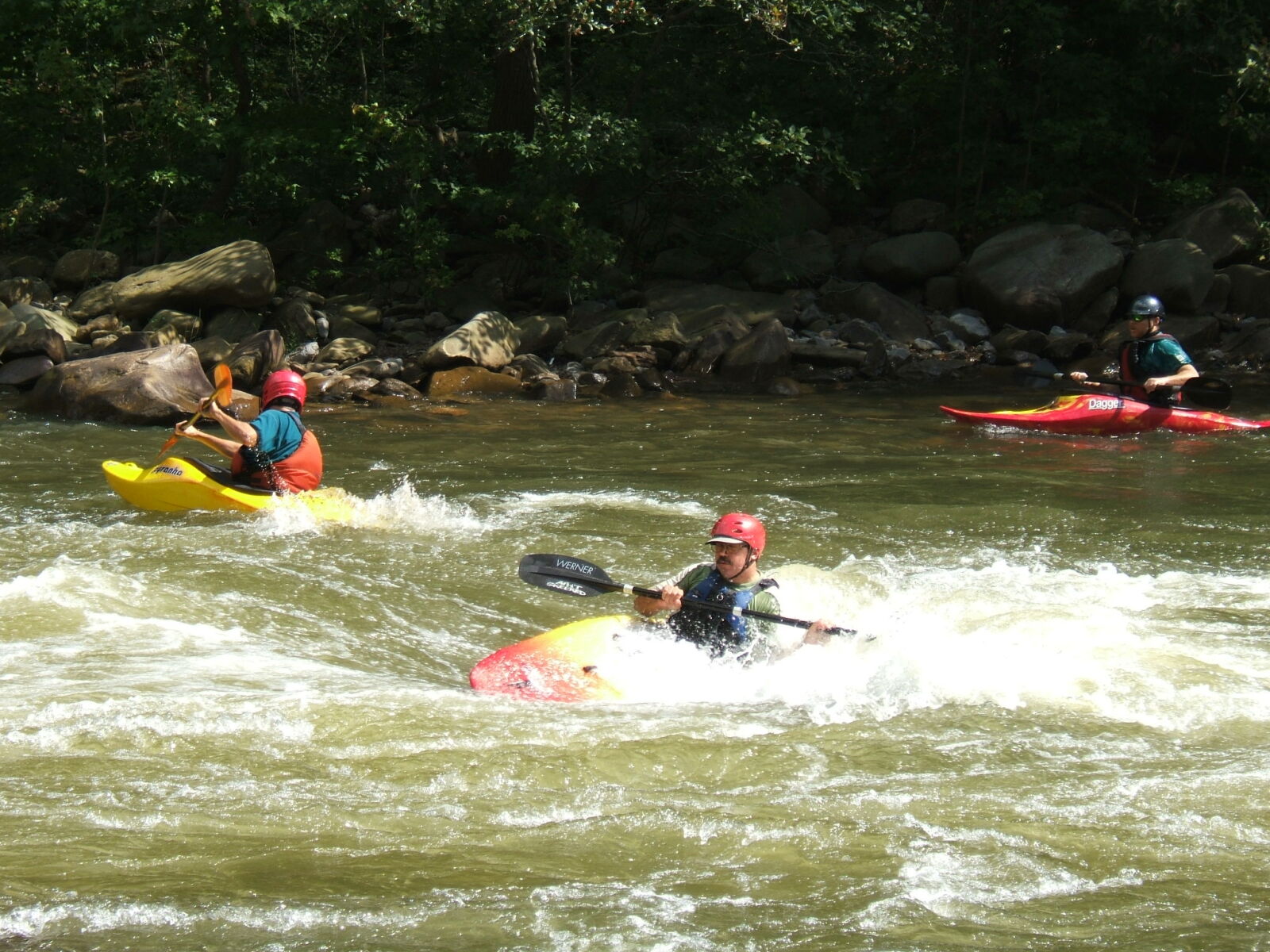 Buffalo National River
Ozark–St. Francis National Forest, Arkansas
The Buffalo River in northern Arkansas ‑flows between two large areas managed by the somewhat fragmented 1.2 million-acre Ozark–St. Francis National Forest. Although the most popular paddling sections of the Buffalo River are managed by the Park Service, the unique geography of this run and the fact that its headwaters begin (like so many rivers) on National Forest land demanded its inclusion on this list. The 150-mile Buffalo is one of only a handful of free ‑owing, or undammed, rivers in the lower 48, and the 135 miles managed by the Park Service are one of only ­five designated "National Rivers" in the United States. Flowing through diverse old-growth forests and limestone bluffs, this impressive journey takes you through both mellow rapids and tranquil pools. Navigating the entire river takes six to ten days, but there are many shorter trips as well.
Best for: canoe
More info at http://www.nps.gov/buff/index.htm
Petersburg Ranger District
Tongass National Forest, Alaska
Experience calving glaciers, incredible wildlife and breathtaking scenery while exploring coastal caves, inlets and beaches along the coastline of southeastern Alaska's 17-million-acre Tongass National Forest. The Petersburg Ranger District provides an excellent guide listing numerous long trips including: Kupreanof Island, LeConte Bay Loop, Thomas Bay Loop, Duncan Canal Loop and several others. This is rugged ocean paddling combined with wilderness camping in grizzly country, so paddlers need to be prepared, self-sufficient and have well-developed paddling, map and wilderness skills.
Best for: sea kayak
More info at http://www.fs.usda.gov/activity/tongass/recreation...
Lower Klamath River
Klamath National Forest, California
The Lower Klamath River in Northern California's Klamath National Forest is the perfect combination of a serene outdoor setting and exhilarating adventure. The entire stretch is 100 miles, but with multiple put-ins, take-outs and campsites along the way, you can make this trip as long or short as time allows. The most popular run is the 23-mile stretch between Curly Jack and Dillon Creek Campgrounds. On this stretch you will encounter Class II to III rapids, lots of opportunities to hike and swim and an abundance of wildlife. The Lower Klamath offers something for everyone and is a great opportunity to get the whole family out on the river.
Best for: whitewater raft, whitewater kayak, whitewater canoe
More info at http://www.fs.usda.gov/recarea/klamath/null/recare...
Coldwater Lake
Gifford Pinchot National Forest, Washington
Don't miss this once in a lifetime chance to kayak a lake formed by the blast of a volcano. The three-mile-long Coldwater Lake was created when volcanic debris from the Mount St. Helens eruption dammed Coldwater Creek. Today, the Lake's tranquil waters belie the area's volatile past, though the volcano's impact and the landscape's slow recovery can still be seen from the water. Take in the awe-inspiring beauty of a regenerating landscape from canoe or kayak. Guided tours are also available.
Best for: canoe, kayak, stand-up paddle board.
More info at http://www.fs.usda.gov/recarea/mountsthelens/recar...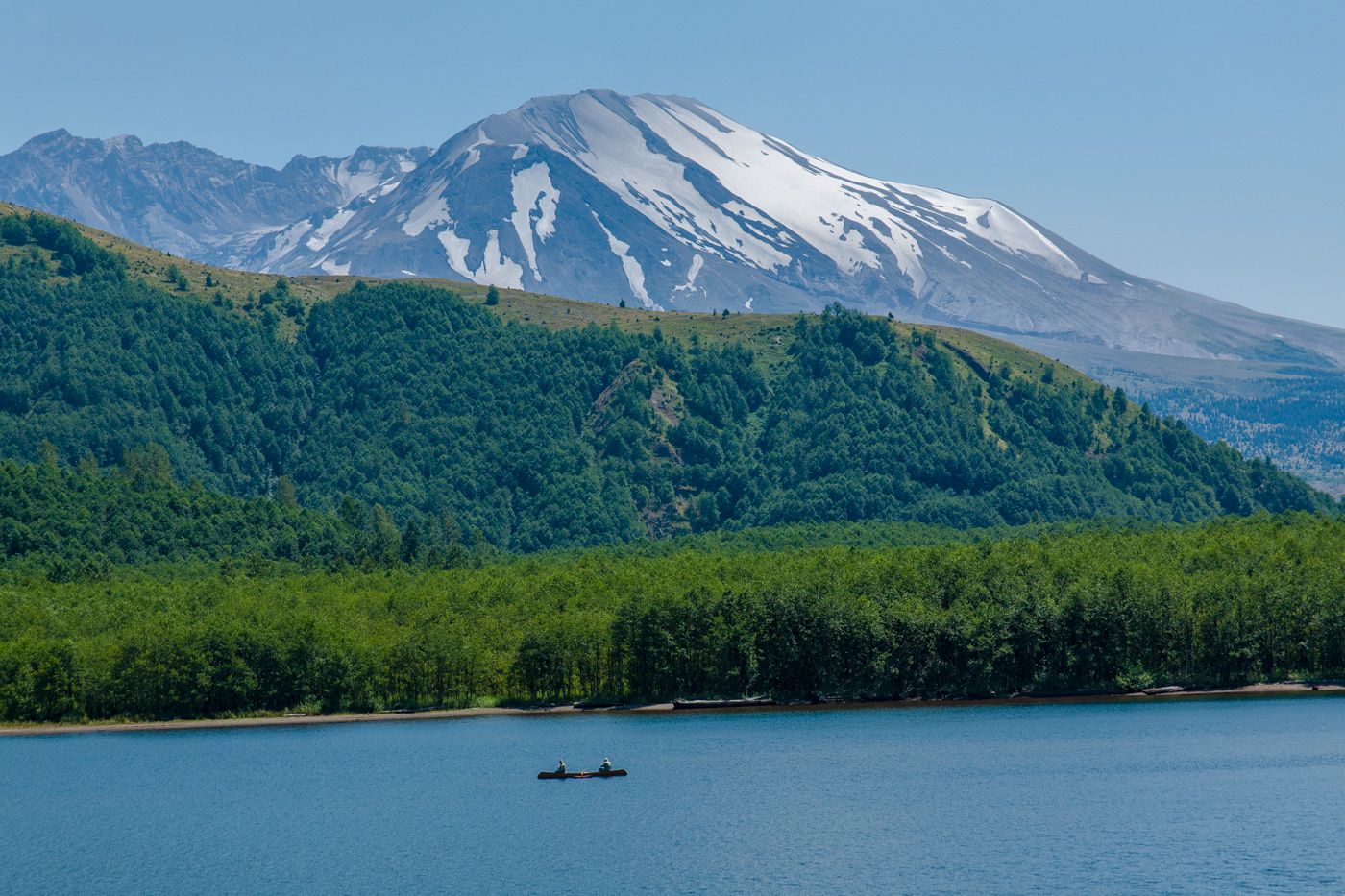 Did we miss any of your favorite places to paddle on our National Forests? Let us know in the comments below or on our Facebook page.