From mountains and hills to savannas and low elevation woodlands, longleaf pine trees can thrive in multiple habitats in the Southeastern US. The stands are among the most biologically diverse in the US, and home to nearly 200 different birds and 30 federally listed species, such as the Eastern indigo snake and gopher tortoise. Longleaf pine also provides critical nesting and foraging habitat for the endangered red-cockaded woodpecker, a cavity-creating keystone species that other wildlife depend on for its excavation skills in live pines.
Longleaf pine forests were a significant source of food, medicine, tools, housing materials and clothing for most Indigenous cultures of the Southeastern U.S.
While longleaf pine forests are important for biological diversity and treasured by many, their extent has dwindled. The tall whispery pines once stretched from southern Virginia to Florida and eastern Texas, but are now scattered across approximately 3 percent of this historic range. More than a century of development, past management practices, and overharvest - its wood was popular for everything from lumber to turpentine – in addition to the pine's slow growth during its first several years, have led to its decline.
Our partners at the U.S. Forest Service, along with federal and nonfederal partners, have banded together to collaborate on America's Longleaf Restoration Initiative, an effort to conserve and restore longleaf pine. In addition, the Forest Service is challenging itself with its own Million Acre Challenge, an effort to add a million acres of longleaf pine stands to National Forests. Through our own partnership with the Forest Service and our campaign to plant 50 million trees, the NFF plants thousands of longleaf pine trees each year. Since 2010, we have planted more than three million longleaf pine seedlings on National Forests in the Southeast.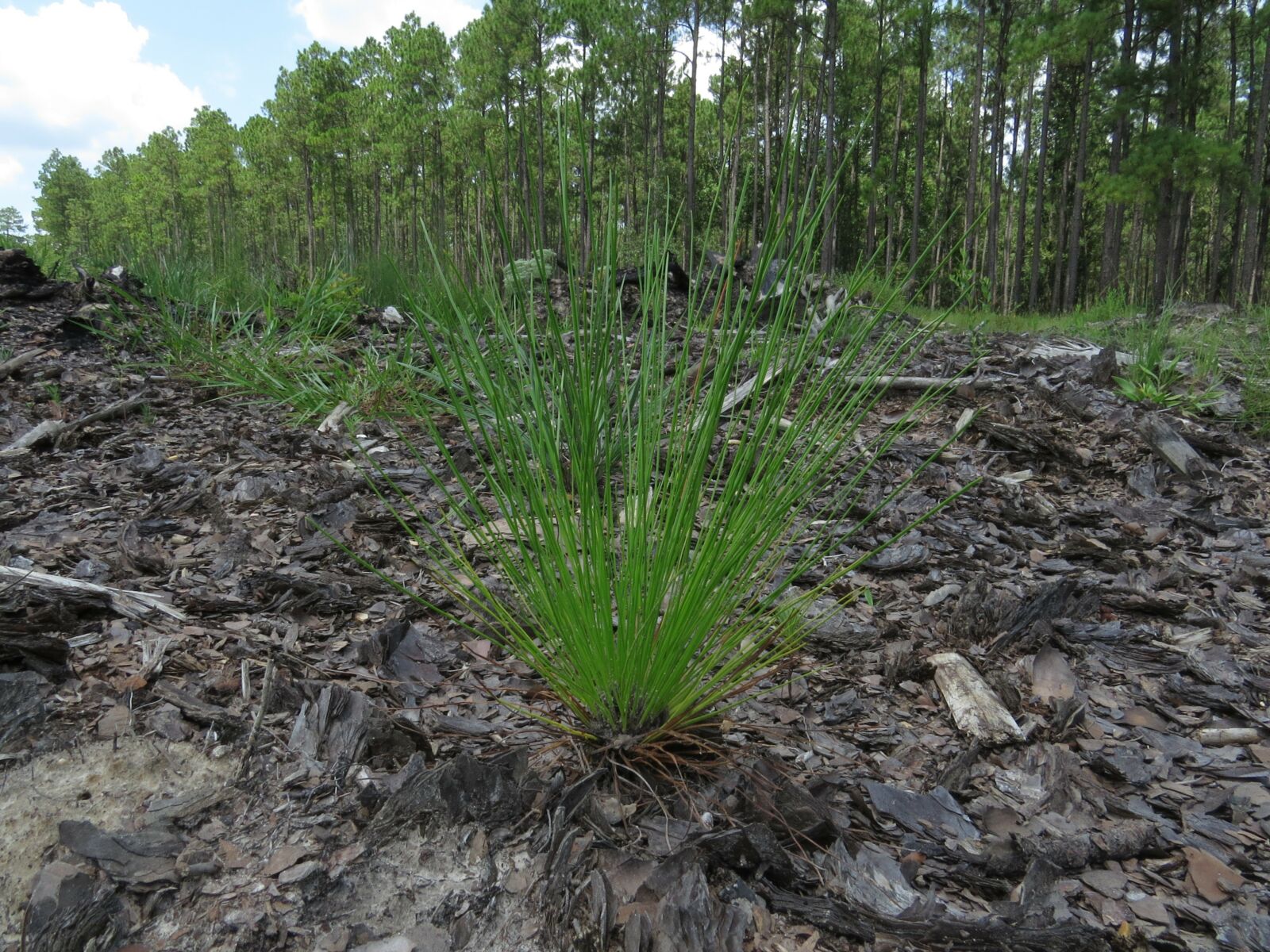 Over the past few years, our longleaf pine projects have spanned thousands of acres on National Forests across the Southeast, including in Mississippi and Georgia. In Mississippi, we planted 77,000 seedlings on 109 acres across multiple National Forests, and in Georgia, we planted nearly 170,000 seedlings on 244 acres of Oconee National Forest - about a 1.5-hour drive from downtown Atlanta. These projects will not only help to reestablish this imperiled pine on these National Forests, but will also improve wildlife habitat and help restore stands impacted by insects and disease.

Additionally, we've expanded our longleaf work by partnering with the nonprofit The Longleaf Alliance to plant more than a million seedlings on Mississippi National Forests.
While we could kick our feet up and halt our longleaf efforts here, we won't. We will continue to plant hundreds of thousands of longleaf pine seedlings on National Forests across the Southeast in support of our tree-planting campaign.
To learn more about longleaf pine's history and restoration, read this blog post.
Header photo by Debra Stucki, US Forest Service