Restoring native shortleaf pine can improve forest resilience and reduce severe wildfire risk. Shortleaf pine has declined by 50 percent over the past few decades in the South, and thanks to our generous supporters, we are returning shortleaf pine to Ozark National Forest and beyond.
The Ozark-St. Francis National Forests blankets more than one million patch-worked acres across the state of Arkansas. The forests hold miles of recreational trails, wild and scenic rivers, wilderness areas, and underground caverns, complete with cavefish. Actually two distinct National Forests that are now managed together, the larger Ozark National Forest occupies much of the Ozark Mountains in northwest Arkansas, and the smaller St. Francis National Forest exists in hills and lowlands on the east side of the state.
Deep in the heart of the Ozarks, Ozark National Forest is actively returning native shortleaf pine to the forest to improve long-term forest resilience and reduce the risk of severe wildfire and other disturbances. Shortleaf pine is an important but declining species, and thanks to our generous supporters, our 50 Million For Our Forests campaign supports shortleaf restoration on our forests.
Shortleaf pine ecosystems once covered much of the southern and eastern US, beginning in eastern Oklahoma and Texas, extending along the Gulf and East Coasts to New Jersey, and spreading inland to Ohio and Missouri. Still one of the most widespread pines, shortleaf pine is found in a wide variety of forest types, but has lost more than half of its historic acreage in the South in recent decades. Its recent decline is a result of insect and disease outbreaks, unsustainable harvest, land use changes, and fire suppression.
In the Ozark Highlands and throughout its range, shortleaf pine brings an important element to forests, providing a varied forest canopy and habitat for wildlife. Beneath the canopy of a shortleaf pine forest, the forest floor, or understory, is maintained by fire and teems with rich flora and fauna, a source of food and nectar. Shortleaf pine can also enhance forest resilience, as it is more tolerant of natural events like ice, wind, and abrupt temperature shifts than other tree species in its range.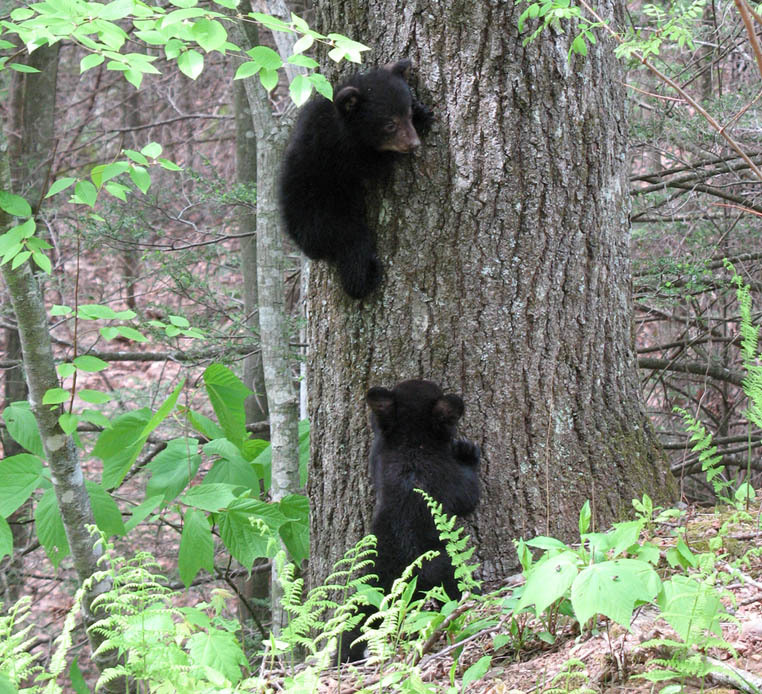 Through 50 Million For Our Forests, we are returning shortleaf pine to our National Forests. In 2020 alone, we are planting shortleaf pine in six states and seven National Forests, including the Ozark. Between 2020 and 2019, we planted 430,000 shortleaf pine seedlings on 925 acres of Ozark National Forest, improving forest health and habitat for wildlife like black bears, flying squirrels, bald eagles, and wild turkeys. This work was made possible by the generous support of individual tree-planting donors, small business partners, and corporate partners Busch Beer and Küat Racks.
Thanks to our partnership with the Forest Service, these projects are part of the larger Shortleaf Pine Initiative, a collaborative effort to restore the imperiled shortleaf pine ecosystem.