After four years of planning, the first 14 miles of the Baileys Trail System are on the ground and set to open to the public on May 30, 2020!
This first milestone was made possible through a 2019 National Forest Foundation REI Partnership grant and a Recreational Trails Program grant, and involved the Athens County Foundation, Wayne National Forest, Applied Trails Research, Appalachian Conservation Corps, Athens Bicycle Club, and professional trail builders.
So, where is the Baileys Trail System, and what separates it from other trail systems? The Baileys is located in the Appalachian foothills of southeast Ohio specifically Athens County. While designed and machine-built for mountain bikes, trails are open to all human-powered activities (hiking, trail running, exploring by foot).
Like many areas, a regional trail inventory found a paucity of beginner trails, which causes a barrier for entry into mountain biking. With a focus on both the community and providing trails everyone can experience, the first phase addresses this shortage with eight miles of beginner trails and six miles of intermediate trails.
Within the eight miles of beginner trails, there are loads of features:
An accessible loop trail for the community;
Race course built to National Interscholastic Cycling Association (NICA) teen mountain bike league standards;
five miles of adaptive mountain biking (aMTB) trails to accommodate bikes of differently-abled riders;
Alternate B-lines with features that provide a more challenging ride.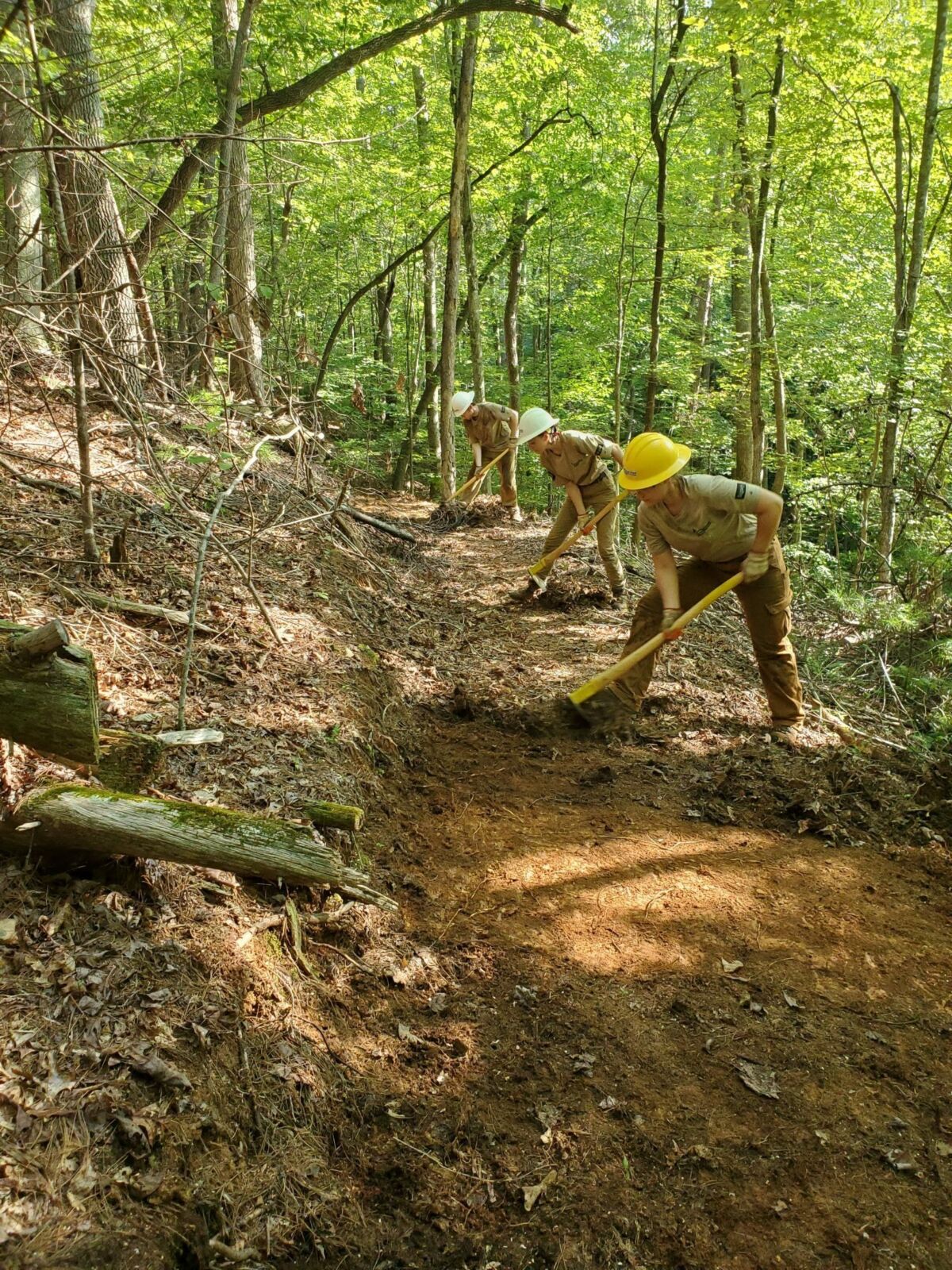 The first phase begins from the Chauncey-Dover Community Park in Chauncey, which is receiving its own facelift as the main trailhead for the Baileys Trail System and the next stop on the 23-mile Hockhocking Adena Bikeway that connects the nearby cities of Athens and Nelsonville.
While it is very satisfying to have the first phase completed, the most rewarding aspect of this project has been the truly collaborative spirit of all involved. The project has brought together mountain bikers, trail runners, non-profit organizations, local businesses, the healthcare industry, local tourism bureau, and federal, state, and local government agencies who see the potential for these trails to transform small communities in the region.
But the story doesn't stop here! Community partners continue to work with local governments, the U.S. Forest Service, and Quantified Ventures to turn the vision of an 88-mile trail system into a reality, with trailheads directly in the communities the trails are meant to benefit, both socially and economically. Stay Tuned!