Have you ever wanted to see a bear up close? Usually, when adventuring on our National Forests, a close encounter with a bear can be dangerous – and certainly unwanted. But at the Anan Wildlife Observatory on Alaska's Tongass National Forest, sightings of these impressive animals are not only common – but heavily sought after. In fact, due to popularity, the Anan Wildlife Observatory restricts the amount of visitors. To have a coveted spot, the U.S. Forest Service encourages visitors to reserve their permit months in advance.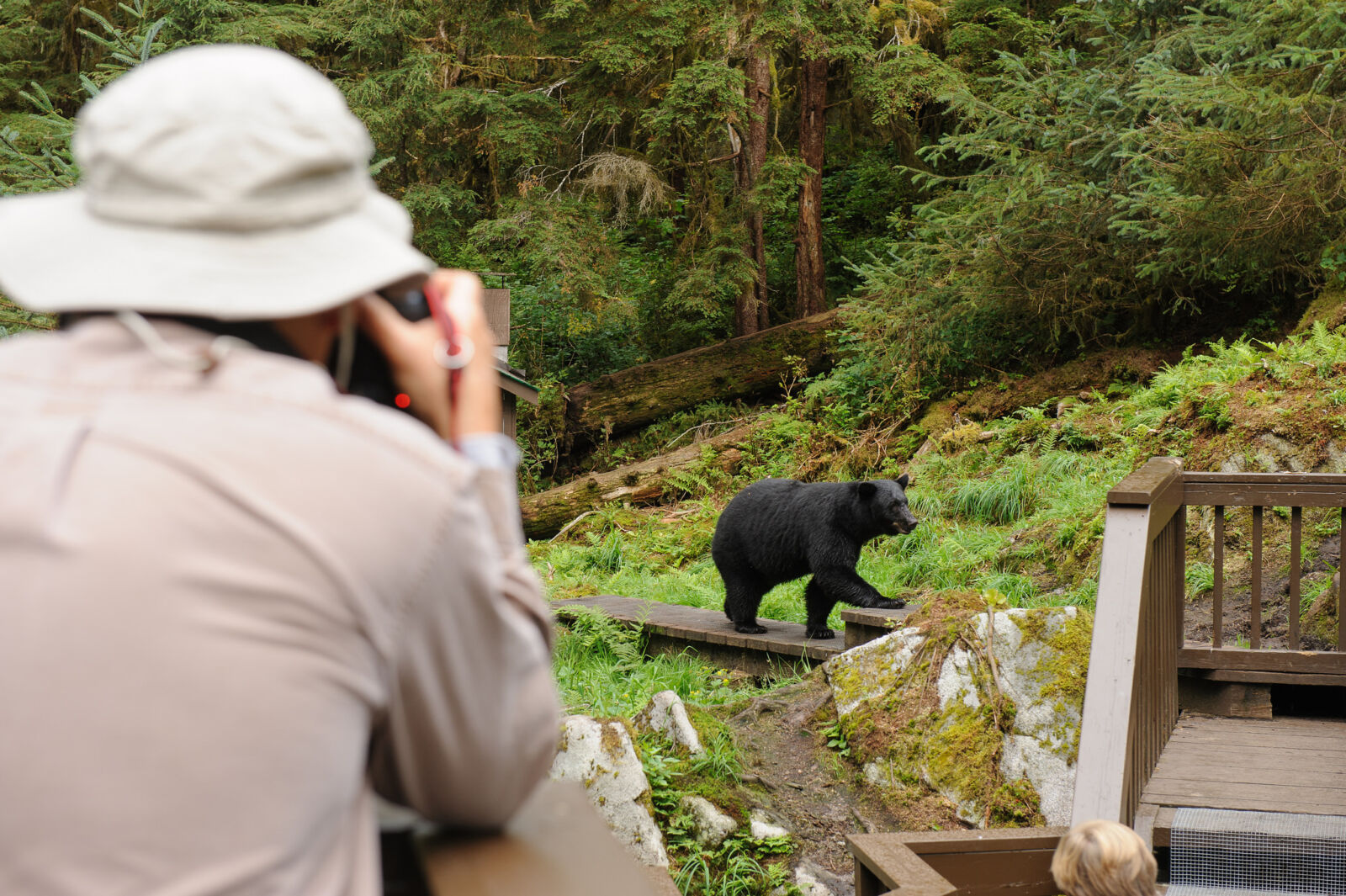 Anan Wildlife Observatory is located 30 miles southeast of Wrangell, Alaska. Anan Creek has the largest run of Pink Salmon in Southeast Alaska – and thus remains a popular spot for bears and other wildlife. Visitors marvel at families of black bears feeding and playing in the creek daily.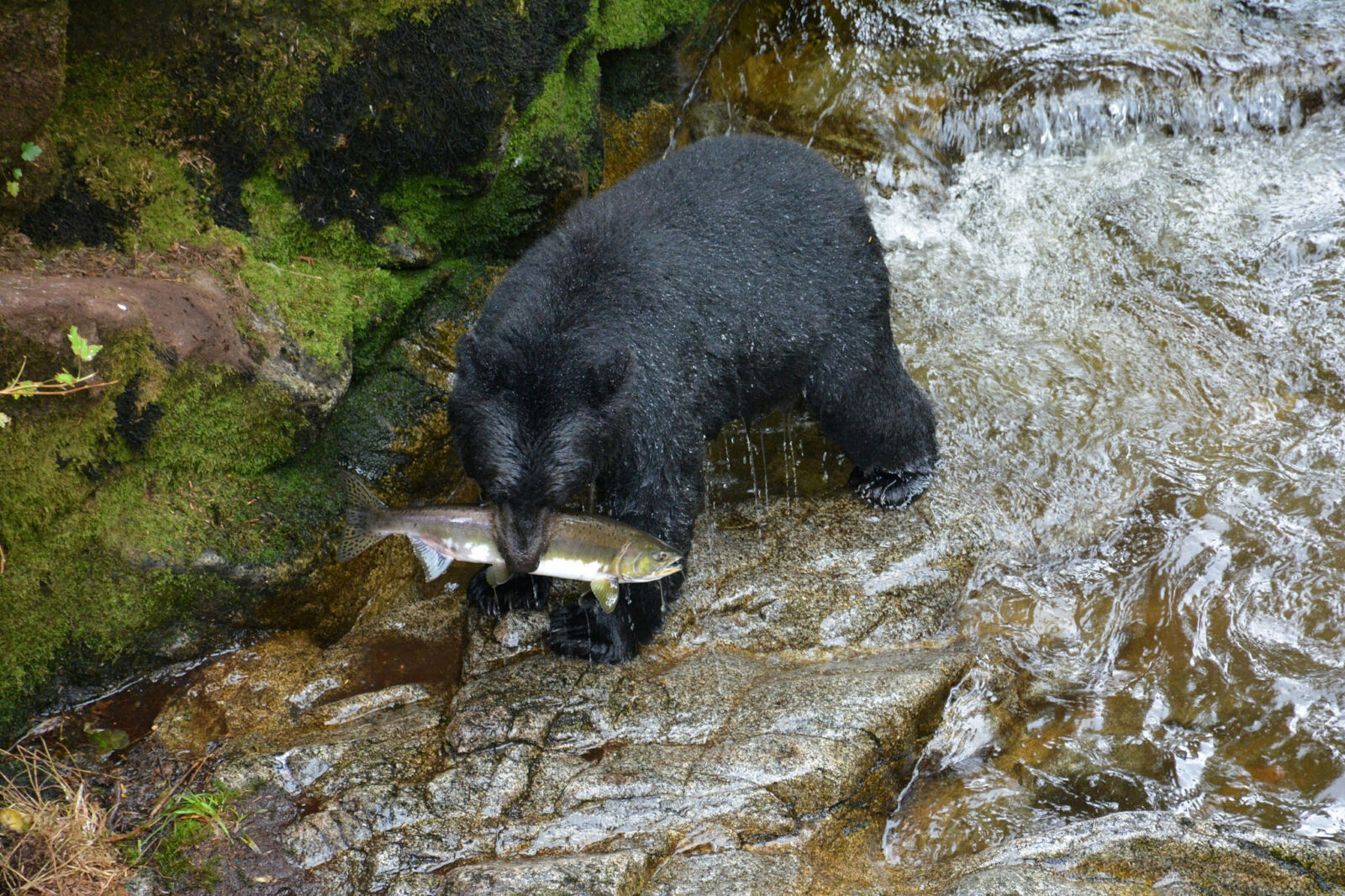 During the peak season, July 5th through August 25th, visitors are very likely to see a variety of species up close. After a quick stroll down a half mile trail to the observation deck, visitors often see black and brown bears, eagles, and harbor seals. Other wildlife seen on occasion includes otter, mink, moose, deer, wolf, and wolverine, humpback whales and orcas. The observation deck allows visitors a close view with wildlife, while still staying at a safe distance.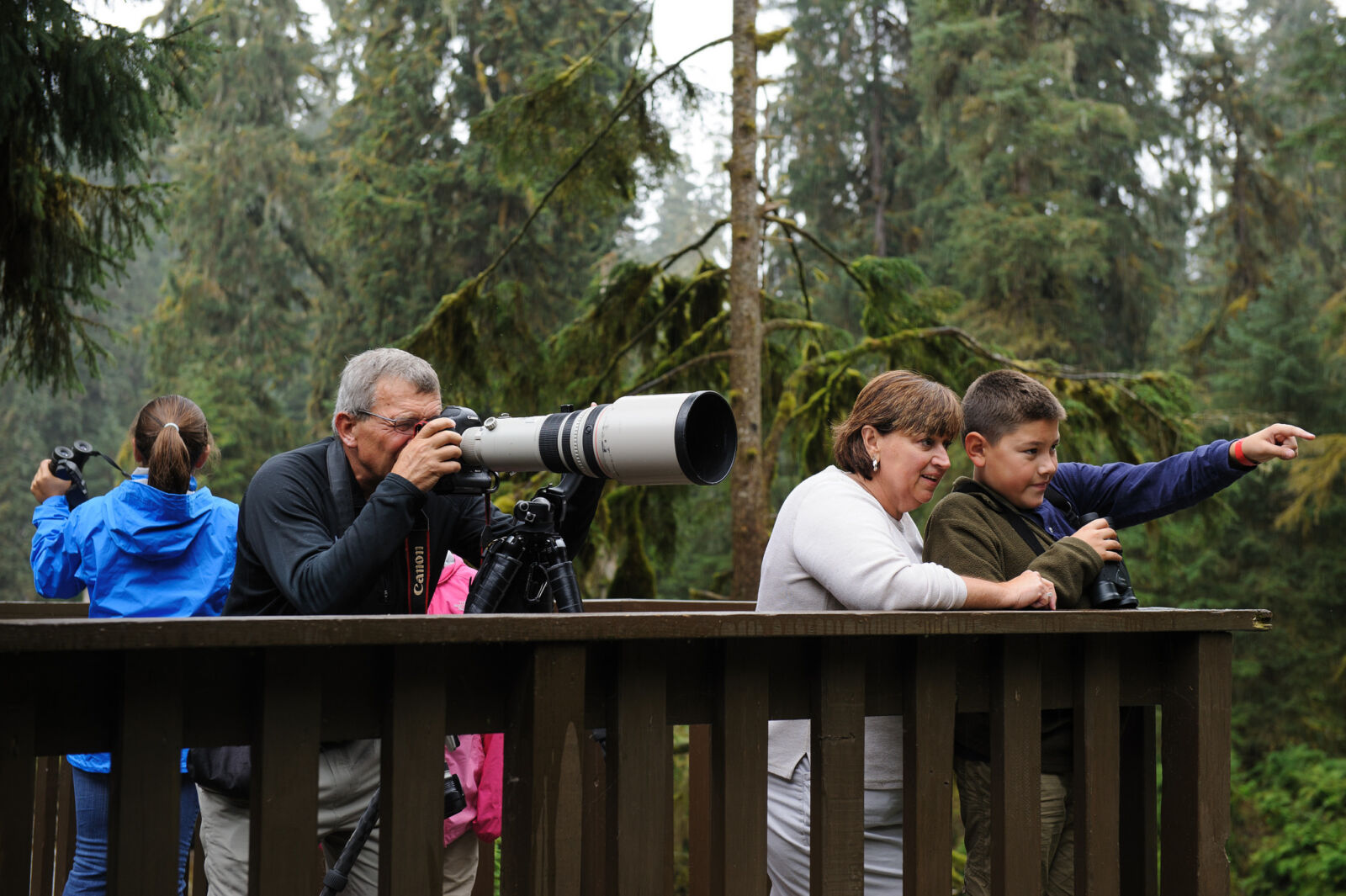 What are some tips for visiting Anan?
Obtaining a permit for your visit can be pretty competitive in peak season, so plan early. Reservations with local guide companies are arranged as early as October for the following summer. If visiting on your own, reserve your permits when they become available on February 1st by visiting recreation.gov. Anan is capped at 60 visitors per day for the wellbeing and safety of wildlife frequenting the area. For each day during peak season, 36 reservations are booked early by guide companies, 20 per day are released on recreation.gov on February 1st, and four are held until closer to visiting season.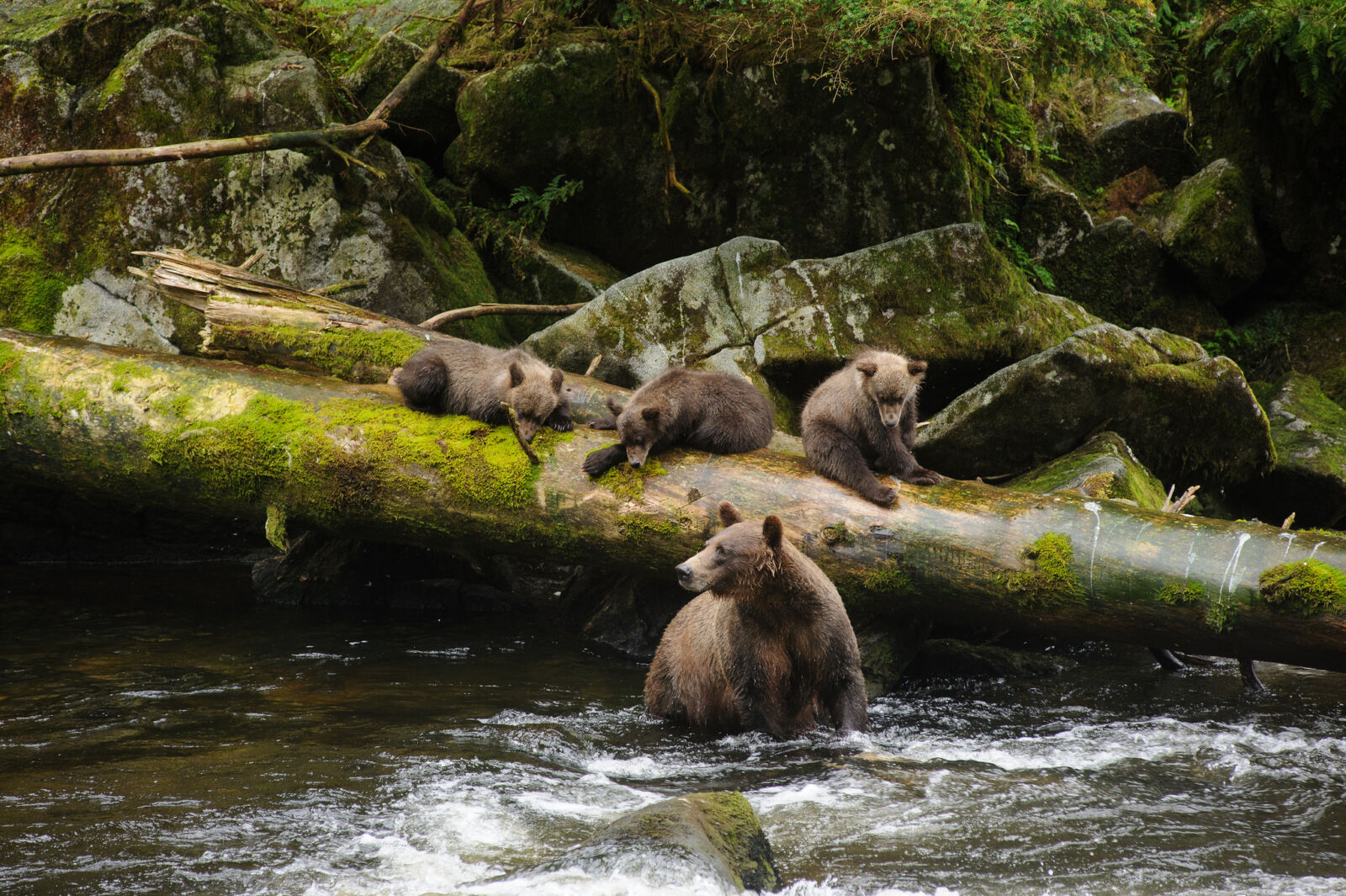 Seeing a bear – or several – up close on our National Forests in Alaska is an unforgettable experience. Dee Galla, Recreation Planner for the Wrangell District says that "for most, it can be somewhat life-altering to realize they are in the middle of the kind of environment they have only seen on TV – it can be very humbling."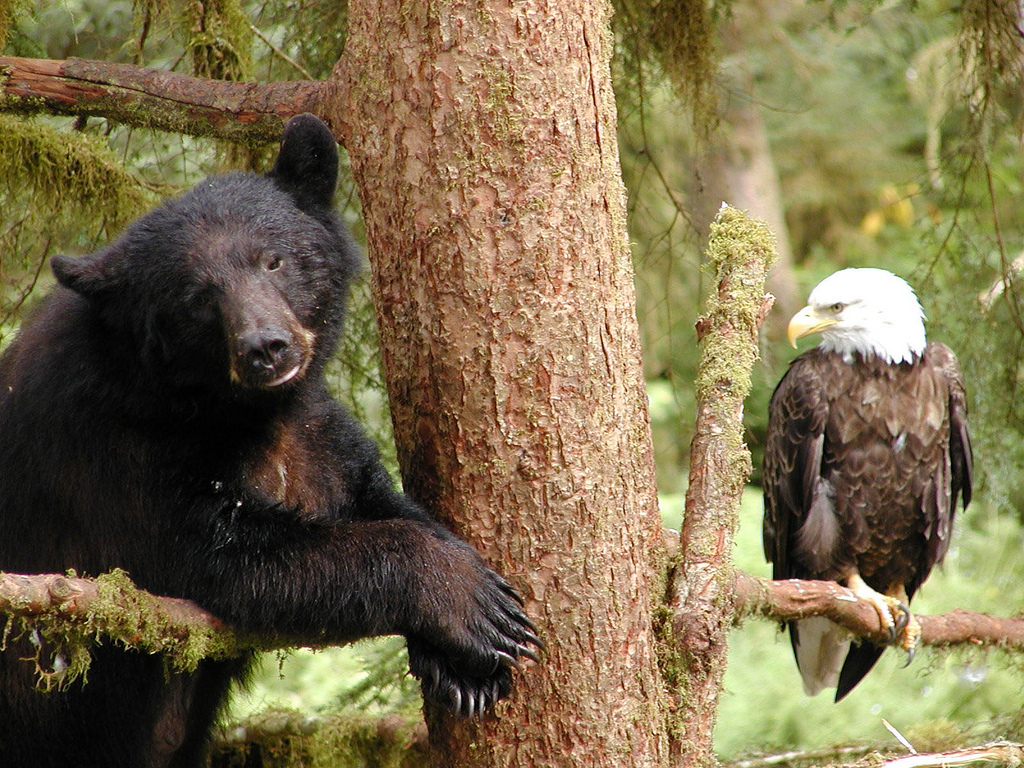 Click here for more information about the Anan Creek Wildlife Viewing Observatory
Click here for more information about permits for the Observatory