In Southern California, the National Forest Foundation has continued its partnership with the Conservation Corps of Long Beach (CCLB) to hire local, diverse youth as Junior Field Rangers. The Junior Field Rangers Program works across the Angeles National Forest and the Cleveland National Forest to provide youth from working-class communities with employment opportunities to foster the next generation of forest stewards.
Thanks to generous support from REI and Hydro Flask, nine CCLB corpsmembers were employed for ten weeks in early 2023 as Junior Field Rangers on the Cleveland National Forest. This year's cohort weathered historic winter storms and completed trail maintenance, litter abatement, and restoration on 6.7 miles of trails.
In the field experience:
Corpsmembers' work focused on recreation areas in the Santa Ana Mountains, including the San Juan Loop Trail, the Holy Jim Trail, and the California Wildland Firefighters Memorial Picnic Area. Thanks to the support of the U.S. Forest Service, corpsmembers gained valuable experience as they worked on their local National Forest.
Across the work sites, the corpsmembers performed technical trail maintenance such as slope stabilization, erosion control, trail corridor brushing and widening, fuel reduction, and wildfire restoration. This difficult and laborious work is essential as all work sites are popular recreational areas with a high volume of visitors year-round.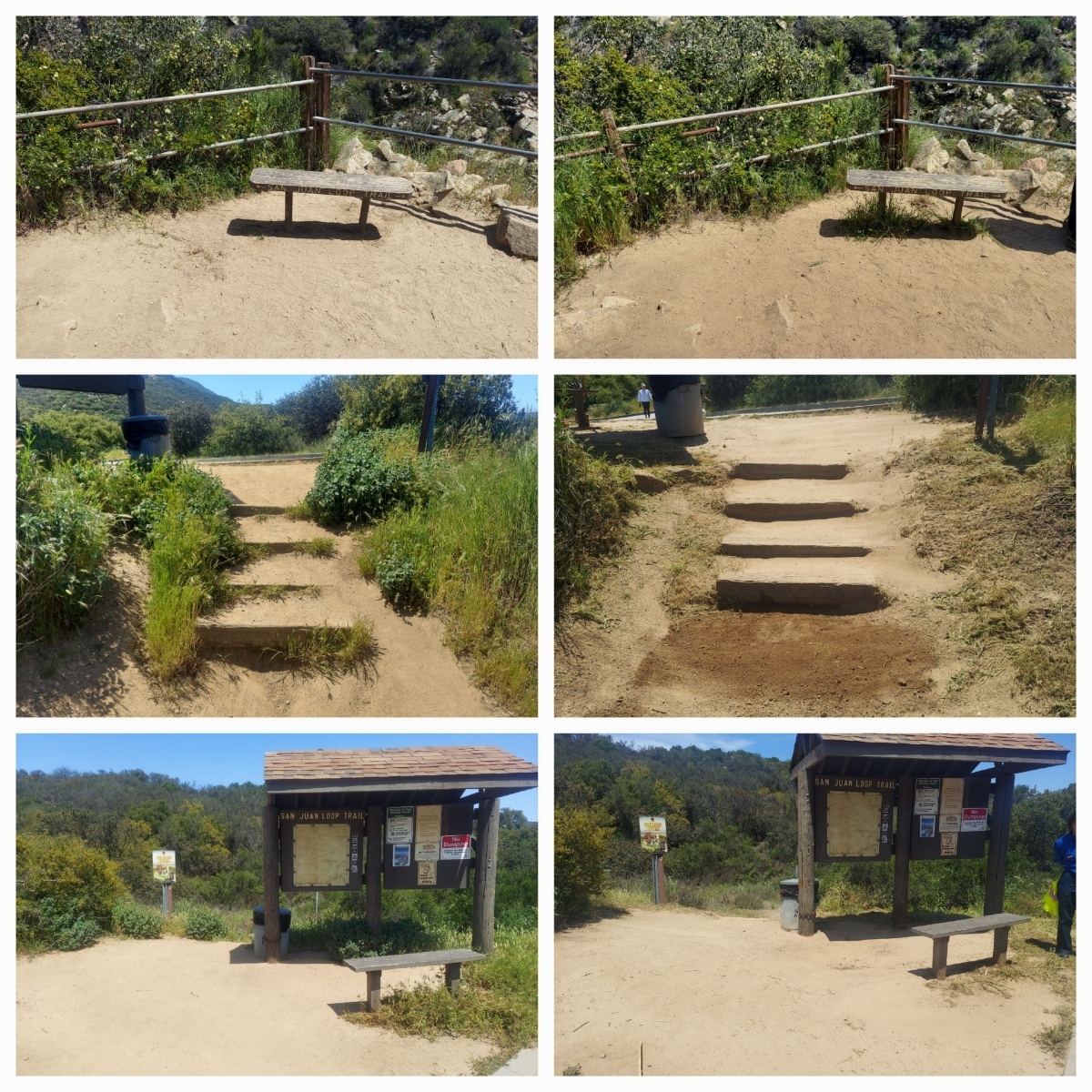 Certified California Naturalists:
As a positive youth development program, another component of the experience is participation in a ten-week California Naturalist course. This year, NFF partnered with a local non-profit, Nature for All (N4A), to lead and facilitate the course for CCLB. This California Naturalist course is part of the University of California's Division of Agriculture and National Resources (UC ANR), and each week corpsmembers learned about a different part of California's ecology and gained a deeper understanding of California's natural history. This course also dives into interpretation techniques and methods that will strengthen each participant's knowledge of best practices in environmental communication.
To complete the course, each participant presented a capstone project to earn a California Naturalist certification. Transferable skills such as public speaking and presenting, awareness and familiarity of local native flora and fauna, and knowledge of current conservation efforts in Southern California will strengthen and support participants beyond the program.
The NFF is proud to partner and collaborate with the Conservation Corp of Long Beach, the University of California's Division of Agriculture and Natural Resources, and Nature For All to provide this experience for local youth. We are thankful for the hard work and dedication of each corpsmember, and look forward to continuing to support their growth as they move forward in their professional careers.
To learn more about the Junior Field Ranger program, see our Junior Field Rangers webpage.
--------

Bringing people together has always been a superpower of the NFF. But we can't do it without our supporters, and that includes you. Please consider making an unrestricted gift today so we can provide the absolute best collaborative services tomorrow. Simply click here. We – and all our partners – thank you!