Allegheny National Forest
The Allegheny National Forest is the only National Forest in Pennsylvania. The Allegheny Reservoir is 27 miles long with 90 miles of shoreline, and is the centerpiece of developed recreation on the Allegheny National Forest.
The Allegheny National Recreation Area (NRA) totals 23,100 acres, and is divided into three sections. The Allegheny Reservoir separates two of the three sections. The third section borders the Allegheny River southwest of the city of Warren. The Allegheny has two nationally designated Wildernesses:Hickory Creek Wilderness (8,663 acres) and Allegheny Islands Wilderness ( 368 acres, seven islands).
Kinzua Dam, completed in 1965, is administered by the U.S. Army Corps of Engineers. It impounds the 12,080-acre Allegheny Reservoir, which has 7,783 acres within Pennsylvania.

There are two National Wild and Scenic River routes: 86.6 miles of the 106-mile stretch of the Allegheny River between the Kinzua Dam and Emlenton, and 52 miles of the Clarion River from Ridgway to the Piney Reservoir.

Hunting and fishing remain highly popular. Pennsylvania leads the nation in the number of hunters, with over one million hunting licenses issued annually. Pennsylvania also ranks in the top 10 in the number of anglers and number of days fished.

Mountain biking has increased in popularity so much so on the Allegheny National Forest that it's not uncommon to see bikers during all seasons. This Forest offers many recreational activities, including snowmobiling, water sports, and more.

For points of access, including campgrounds, trails, and canoe and boat launches, click here.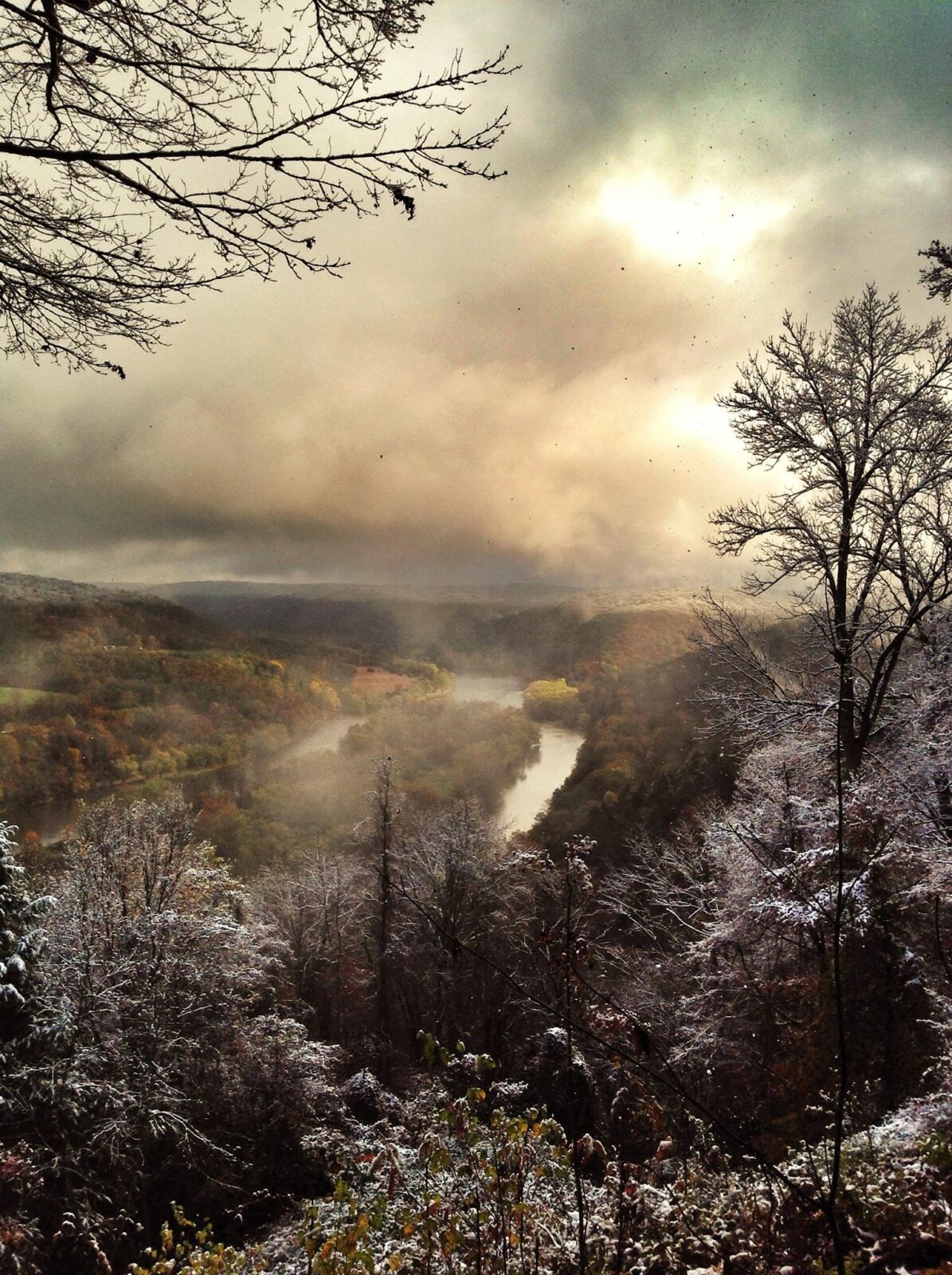 Forest History
The Allegheny National Forest has an interesting history related to the changes of the forest over the years.
Today the Allegheny Plateau is known for black cherry, maple and other hardwoods, but two hundred years ago these species were less numerous. Today's forest is largely the result of two things: the exploitation of timber at the turn of the century and, since 1923, seventy-five years of scientific and sustainable management by the Forest Service. Disturbances like windthrow, fire, insects, disease, deer and human intervention worked together to create the unique conditions for black cherry and other hardwoods to become established and flourish.

Today many of the Eastern National Forests are primarily second-growth forests and different in character than National Forests in the West created from huge forest reserves of largely virgin forest. On the Allegheny National Forest, the trees are roughly the same age because they started growing about the same time.