Mark Twain National Forest
The Mark Twain National Forest is located in southern and central Missouri. It extends from the St. Francois Mountains in the southeast to dry rocky glades in the southwest, from the prairie lands along the Missouri River to the nation's most ancient mountains in the south
Missouri's only National Forest, Mark Twain, encompasses roughly 1.5 million acres, mostly within the Ozark Highlands. The Forest is characterized by large permanent springs, caves, rocky barren glades, old volcanic mountains and nationally-recognized streams. Click here for the history of the Mark Twain National Forest.
The eastern upland oak hardwood and southern pine forests converge here with the drier western bluestem prairie of the Great Plains, creating a distinctive array of open grassy woodlands and savannas.

Mark Twain National Forest has seven Wilderness Areas scattered from east to west in southern Missouri.
The Ozarks are home to the world's largest collection of "first magnitude" springs (those with over 65 million gallons of daily water flow). Almost 3,000 springs feed rivers and streams that flow year round. Many of these streams are so clear that ten feet of depth appears to be only one foot deep. Greer Spring, the second largest spring in Missouri, is considered to be the most pristine and scenic in the state.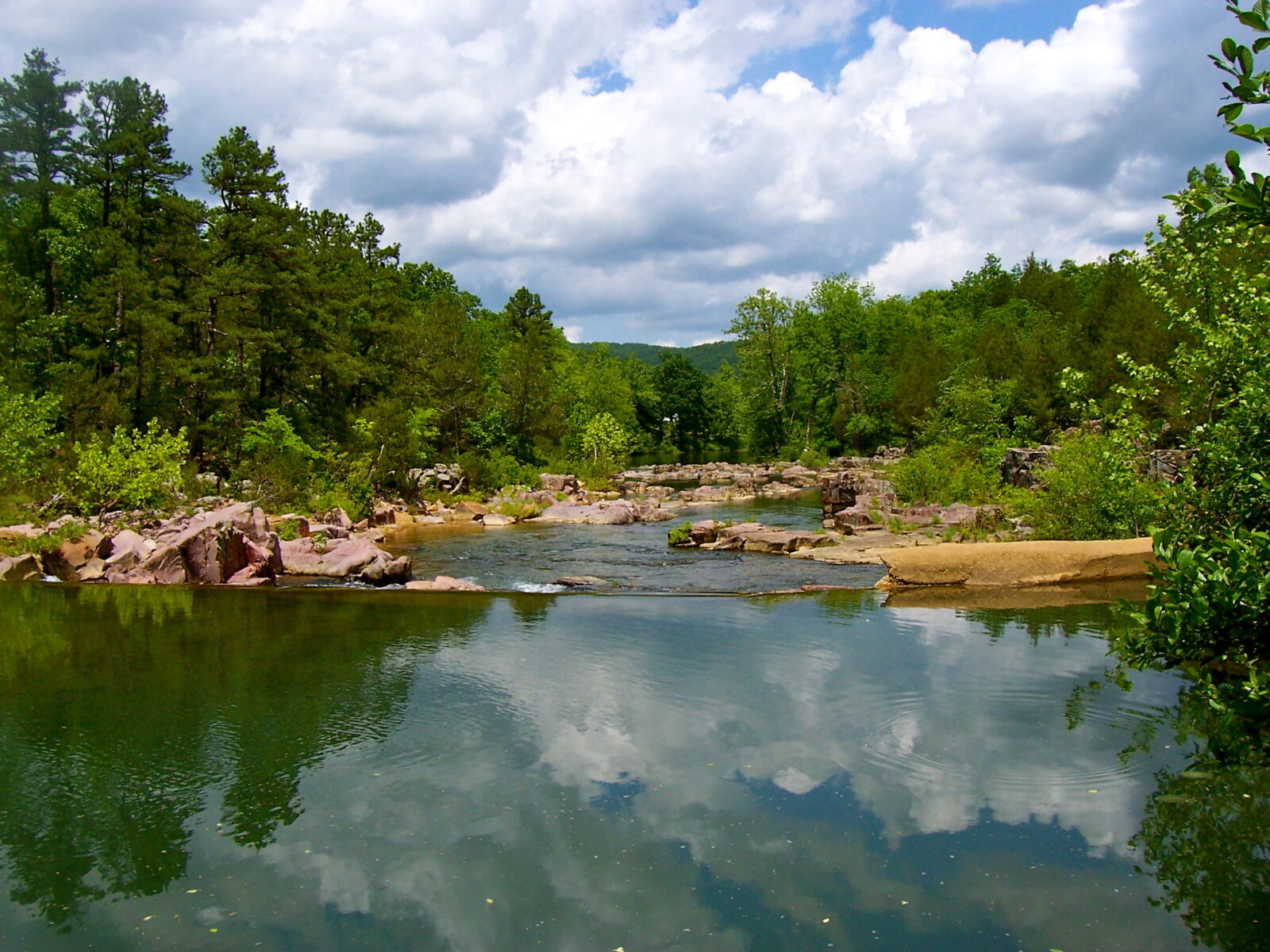 The Mark Twain has many beautiful rivers, lakes, and streams, offering a number of water activities, including boating and caoeing, and fishing.
Mark Twain National Forest offers a wide variety of trails covering some 742 miles of the Ozarks. Trails differ greatly in length and difficulty. A few are restricted to hikers only, but many are open to mountain bikes and horses, and two areas are set aside for ATV and motorcycle enthusiasts.

Mark Twain National Forest offers many campgrounds with spacious, secluded sites in a forested setting. Many are beside sparkling lakes or clear rivers. Some are located at trailheads.