National Forests in Mississippi
There are six National Forests in the state of Mississippi. These Forests offer a variety of terrain and recreation. You will find rolling hills in the upper Coastal Plain, flat piney woods in the Gulf Coastal Plain, and bottomland hardwoods in the Heartland.
The six National Forests in Mississippi provide a wide variety of nature-based opportunities. The Bienville, Delta, DeSoto, Holly Springs, Homochitto, and Tombigbee National Forests offer great recreation and archaeological resources.
There are a number of archaeological finds on these Forests. For example, the Delta National Forest boasts the Little Spanish Fort site, a prehistoric earthwork and mound dating between 150 BC and AD 400. And the Chickasawhay Ranger District has the mysterious xeric sites with cacti, gopher tortoises and evidence of peoples coming up from the Gulf Coast at circa AD 1300.

There are a number of recreational activities offered on each of the Mississippi Forests, for details visit each of these locations:Bienville, Delta, DeSoto, Holly Springs, Homochitto, and Tombigbee. We can only provide a sampling of all of the exciting recreational opportunities that await you in Mississippi.

On the Bienville National Forest, Marathon Lake and Shongelo Lake are primary recreation areas on these Forests, with activities ranging from picnicing to fishing. The Shockaloe Trail is a nationally recognized trail and is listed in the National Register of Trails.

The Puskus Lake Recreation Area is a lovely place to enjoy the natural beauty of the Holly Springs National Forest. Those looking for an alternative to crowded, concrete recreation areas will delight in Puskus Lake's natural beauty and quiet setting.

The Turkey Fork Recreation Area, in the Chickasawhay District, is nestled in the tall pines around an inviting 240-acre lake. The clean, clear water of Turkey Fork Lake provides excellent fishing, swimming, and boating opportunities. The lake is stocked with catfish, bass, and bluegill.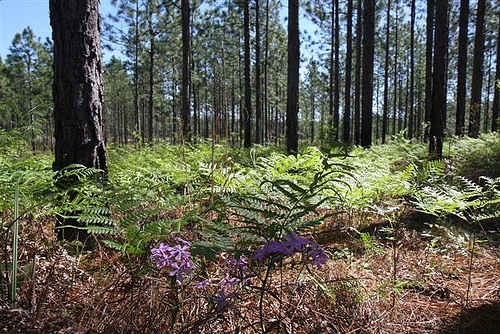 Homochitto National Forest is rich in wildlife and teeming with recreational activities. There are many hiking trails and a nationally-recognized mountain bike trail. Clear Springs Recreation Area offers swimming, camping, fishing and trails for hiking and biking.
The Davis Lake Recreation Area, in the Tombigbee National Forest, is located on the banks of a 200-acre lake. Enjoy a weekend of camping, fishing and swimming at this scenic spot.

The De Soto National Forest offers a few special features, including two wilderness areas (Black Creek and Leaf) and the state's only National Scenic River, Black Creek. The river is famous for its wide, white sandbars and relaxed floating pace.

There are 170 miles of trails on the De Soto for hikers, ATV riders, mountain bike riders, and horse riders. Two National Recreation Trails (Black Creek Trail and the Tuxachanie Trail) offer over 60 miles for hikers to explore the piney woods.