Superior National Forest
More than 445,000 acres or 695 square miles of the Superior National Forest are surface water and more than 1,300 miles of cold water streams and 950 miles of warm water streams flow within the boundaries of the forest.
Three million acres of land, water, rock, and trees cover the Superior National Forest.
The northern forest community thrives with its pine, fir and spruce trees and is home to numerous wildlife species including deer, moose, the gray wolf, and black bear. Northern Minnesota is the last stronghold of the gray wolf in the lower 48 states. Approximately 300-400 wolves continue to roam within the boundaries of the Superior National Forest today.
But the Superior National Forest is most treasured for its abundant lakes and water resources. Within the forest boundaries are 445,000 acres of surface water. Fish species such as walleye, northern pike, smallmouth bass, lake trout, brook trout, rainbow trout, and brown trout can be found in abundance in these waters.
Clean, clear, and productive water is a big reason that people come to the Superior National Forest to fish, swim, boat, camp,and enjoy scenery. You can visit places where early Native Americans, voyageurs, missionaries, loggers and explorers once traveled.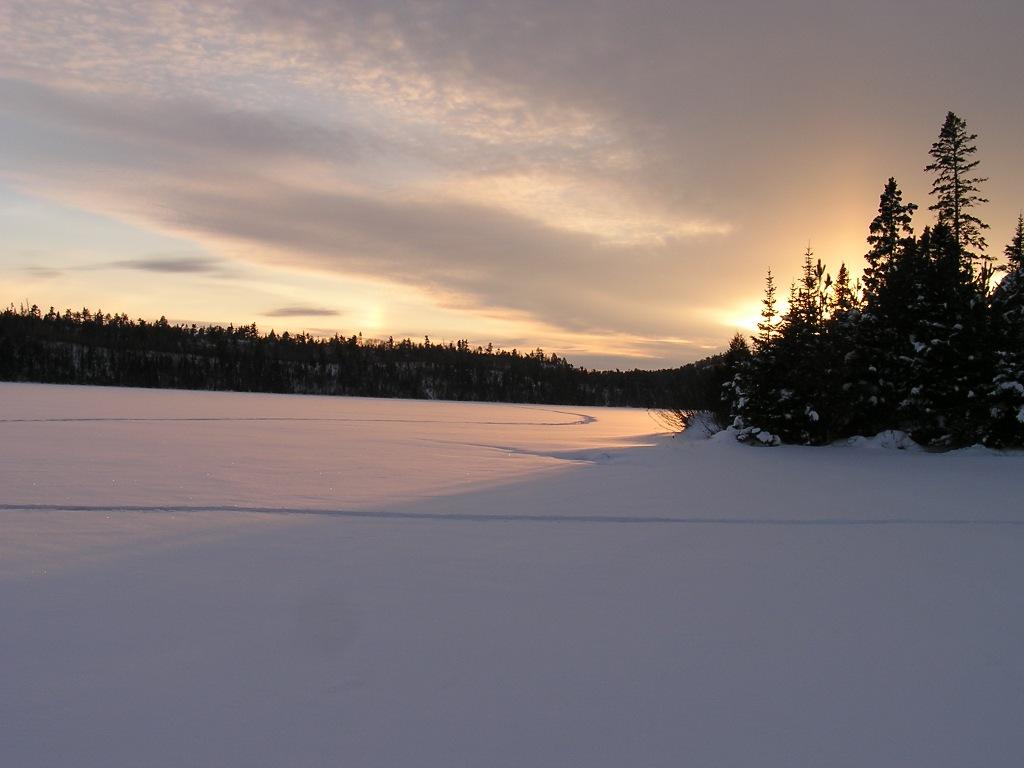 Year-round recreation opportunities are plentiful for land-lovers as well. those who love the out-of-doors. The setting for adventure is the boreal forest ecosystem with fresh clean lakes and a colorful cultural history. There are hiking, biking andskiing trails galore on the Forest. Northwoods plants and animals are abundant, and you may see white pines, eagles, loons, moose, or even hear the howl of a wolf. With 155 nesting species, the Superior has the greatest number of breeding birds of any national forest. Interpretive programs and visitor center exhibits can introduce you to the natural and cultural history of the area, or get you started on your own new outdoor adventure.
Boundary Waters Canoe Area Wilderness
About a third of the Forest lies within the Boundary Waters Canoe Area Wilderness (BWCAW). Visitors to the BWCAW will find a sense of solitude and primitive recreation.
Established in 1978, the Boundary Waters Canoe Area Wilderness (BWCAW) has changed little since the glaciers melted. With over 1,500 miles of canoe routes, nearly 2,200 designated campsites, and more than 1,000 lakes and streams waiting, the BWCAW draws thousands of visitors each year.
Permits are required and special regulations apply for all overnight camping. Learn more and apply for a permit here.