Miriam Underhill was born in the nineteenth century but left a good mark on the twentieth. You may have heard the saying, "she moved mountains," and while Miriam didn't move mountains, she did conquer some of the highest, coldest and most dangerous peaks in both North America and Europe.
Born in New Hampshire in 1899, Miriam started climbing mountains at an early age. At 15, she traveled to Europe with her mother and seven-year-old brother. While in Chamonix, France, Miriam later wrote how she and her mother "walked the 5,000 feet up to the Le Brévent." Soon, she began making regular trips to Europe to scale mountains, ultimately leading the first womenonly climbing teams up some of the Alps most iconic peaks.
Without the latest gear and gadgets from her local outfitter and without an iPhone or Instagram to brag of her peak-bagging adventures, Miriam broke boundaries and challenged the climbing world to accept elite female athletes as equals.
A New Game
A New Englander at heart, she grew up exploring "the Whites"—the locals' parlance for New Hampshire's White Mountains. Always one for a challenge, Miriam and her husband Bob decided that scaling the Whites' 48 peaks over four thousand feet in summer wasn't hard enough, so they created the "Winter Four Thousand Footer Club," an offshoot of the Appalachian Mountain Club's (AMC) popular "All Season Four Thousand Footer Club."
The rules of "the game" as she called it are quite simple. Using your feet, whether with boots, skis or snowshoes, ascend the White Mountains' 48 peaks over four thousand feet during winter. Exactly winter.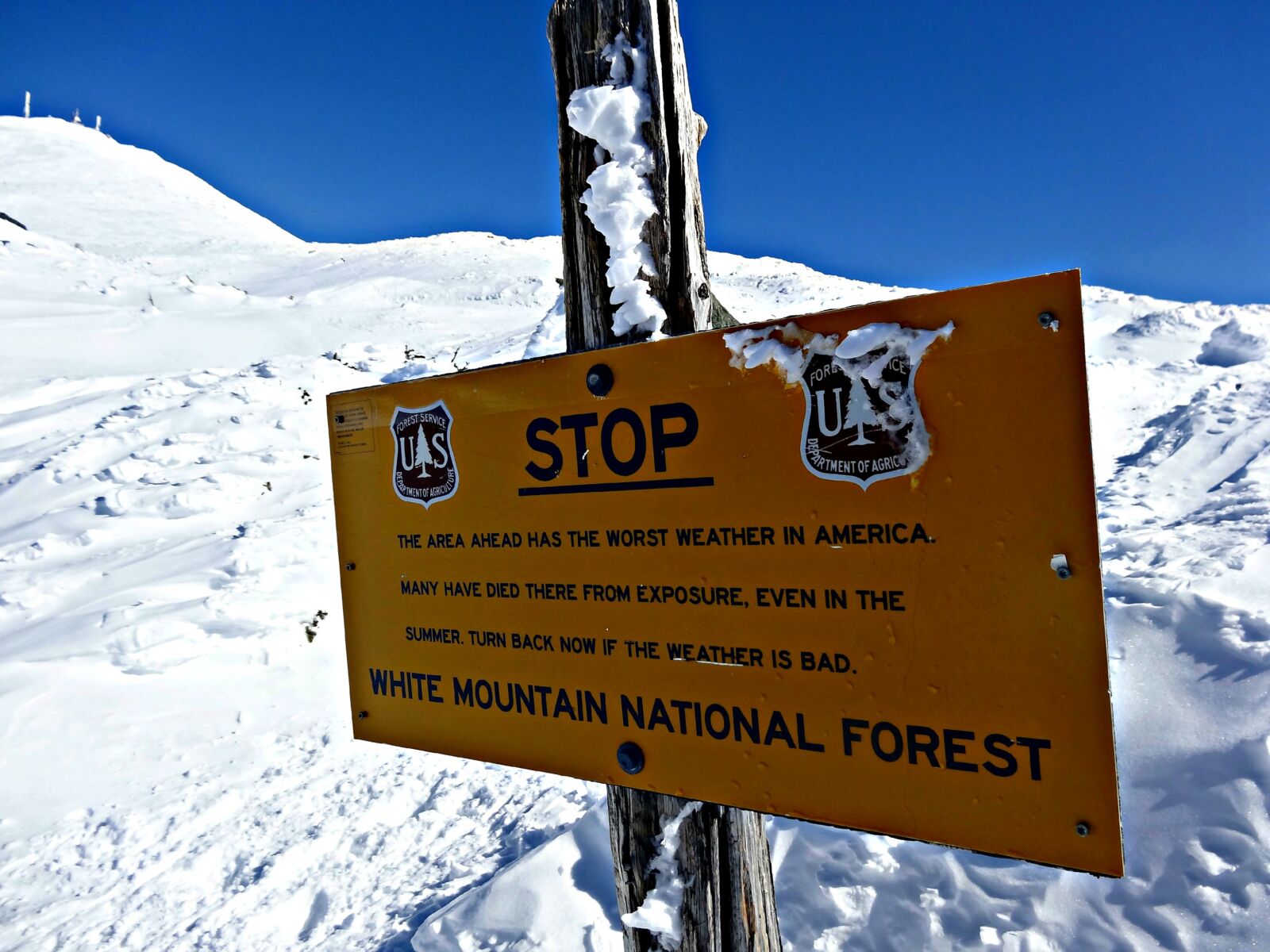 "Winter was to be measured exclusively by the calendar," she wrote. Hikers cannot start their hike until after the exact time of winter solstice and must complete their hike by returning to the peak's official trailhead before the moment of the spring equinox.
"We very strictly hold to that," explained Eric Savage, Chair and Corresponding Secretary of the AMC Four Thousand Footer Committee.
A few years ago, one aspiring Club member made it back to his campsite before winter ended. Unfortunately that was not enough. According to the rules, he had to return to the trailhead by winter's end.
"And to that guy's credit, next year rolled around and sure enough, I got an application with a new date for those peaks," Savage recounted.
Brutal But Beautiful Conditions
The 48 peaks of the Four Thousand Footer Club all lie within New Hampshire's White Mountain National Forest. Whether it's Mount Tecumseh at 4,003 feet or Mount Washington, the region's tallest at 6,288 feet, ascending the Whites is not a simple walk through Christmas card-like scenery.
Wind pushes the boundaries of hikers' physical and mental stamina. The highest wind speed recorded in the U.S., 231 mph, was recorded at the summit of Mount Washington.
Savage described the wind conditions on one of his ascents: "On the way over the ridge, it was 40 mph winds with gusts up to 55 mph that you could hear coming and would 'brace for impact' to let the gust go through you. By the time we came back, the wind was a steady 50 or 55 mph and gusts were probably hitting 70 mph." Because of the wind, the group was forced to crawl. "One of the craziest mental pictures I have is seeing the other hiking groups spread out across the ridge, and everyone was down on all fours."
According to Savage, the temperature on a typical winter hiking day is in the teens with winds at 20-30 mph. "You get those conditions, you're like 'Yup, that's winter in the Whites,'" he said. Some days, you head out but don't reach the summit.
"There will be trips where things will seem fine and you'll get to tree line and you'll just look around and realize this is not an 'above tree line day.' So you turn around and go back," Savage recalls.
"There was a group who talked about taking an hour and a half to go half a mile because between the steepness and amount of snow, it made for very slow progress."
For another hiker, it took eight attempts to ascend Mount Jefferson in the winter.
But, there are magical moments, too. Allison Nadler, a Massachusetts teacher, recounted her adventure up Mount Lafayette and Mount Lincoln as: "So, so gorgeous…Once you're on that ridge, you're just completely within the elements. You have to combat all the wind. Or if it rains or hails or snows, you're in it."
Jim Radmore, a teacher out of Maine, appreciates the diversity: "Every time the conditions change, the mountains change."
A Growing Group
Despite the distance, the wind, and the cold, more and more people are completing the challenge first set by the Underhills. Thanks to ever improving gear and a growing community, the number of applications to the Winter Four Thousand Footer Club has nearly tripled from twenty years ago. Up until the mid-1980s, fewer than ten people a year applied.
In the last ten years, anywhere from 20-45 people apply for membership.
Savage explained that as more people hike in the winter, the trails become more worn and accessible. As of spring 2014, 642 hikers have completed the challenge since its inception.
Nadler credited the sense of community to help her be just nine peaks away from completing the challenge.
"It's a little niche group. You'll be working on number 30 and you'll find someone else who's working on number 35. You get to see how everyone progresses.

"You meet people who are doing something crazy like you. You don't feel like you're doing it on your own."
Although Radmore lives near mountains he knows he could climb over and over, the list takes him elsewhere.
"The list gets me going different places in different seasons. Things I wouldn't see if I wasn't doing my list."
Through the Winter Four Thousand Footer Club, Miriam's spirit of exploring the outdoors lives on, even if the mountains haven't gotten any shorter and the weather any kinder. Her words capture the simple essence of challenging nature, weather, and gravity: "The delight of climbing! It has been with me all my life. For when you have spent in the hills most of the time you have for recreation and pleasure, they come to mean much more than just the fun of acrobatics…And in occasional times of strain just to walk in the hills brings a strengthening of the spirit, a renewed courage and buoyancy."