Painted all white, Calpine Lookout shines like a beacon on its 5,980 foot hilltop hideaway in California's Sierra Nevada Mountains. It's also one of the last three windmill-style lookouts you'll find in California. Like the other two, Girard and Sardine, Calpine was built by the Civilian Conservation Corps in the early 1930s. It stopped operating as an active fire lookout around 1975, and since that time the trees have grown up on all sides threatening to block much of the view. So unless the Forest Service decides to cut some of them down you'd better hurry and get up here.
Calpine is not as remote as many other lookouts. It's just a couple miles off California Highway 89. A locked gate provides privacy and you'll likely never see another person on the hilltop. The small town of Sierraville is only a 15 minute drive from the lookout. With a population of around 350, Sierraville offers a gas station and small general store. The Sierraville Ranger District Office is located in town and this is where all renters have to stop and fill out paperwork before getting the lock combinations to the gate and door of the lookout. Rental fees are $45 a night and the site is open all year round.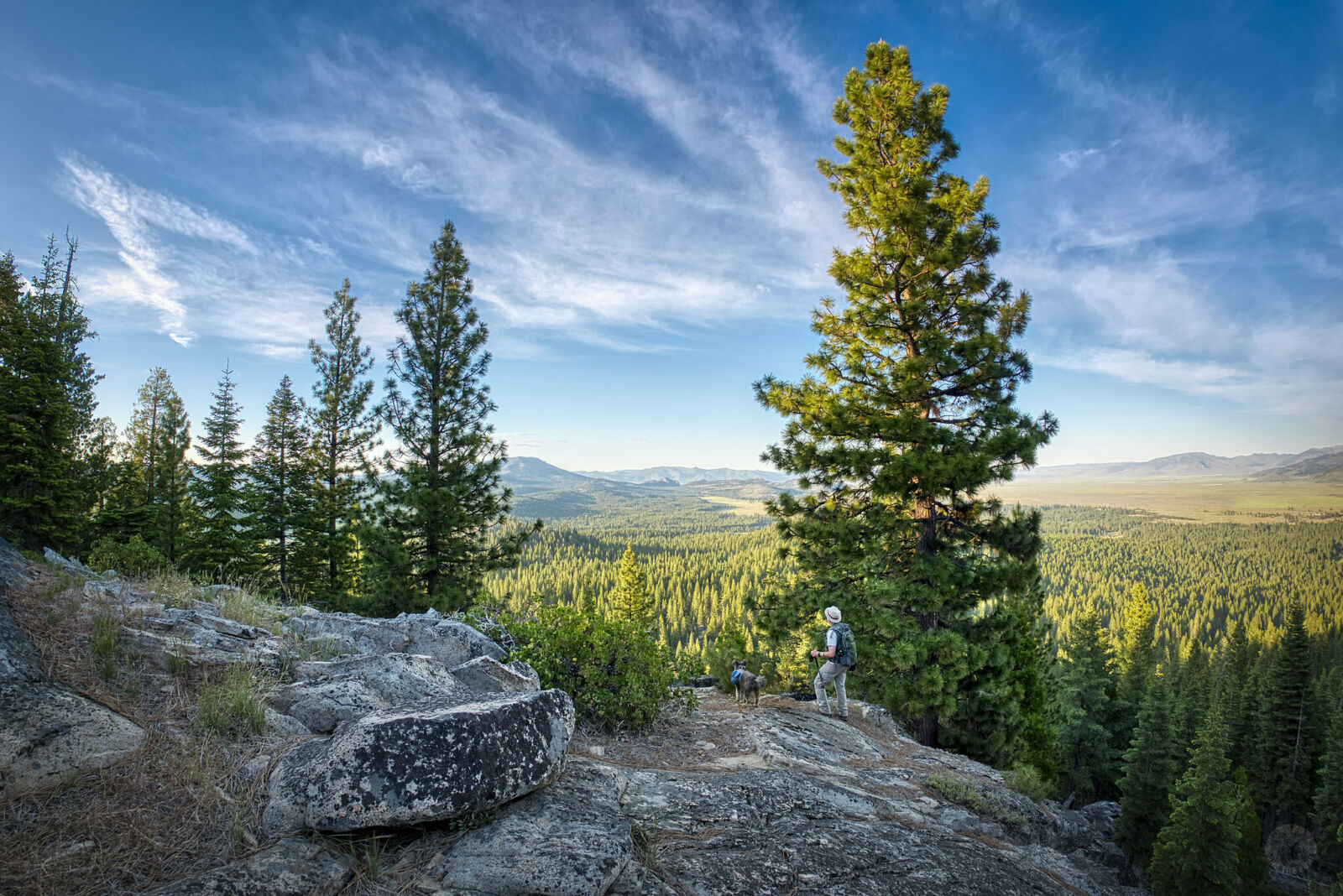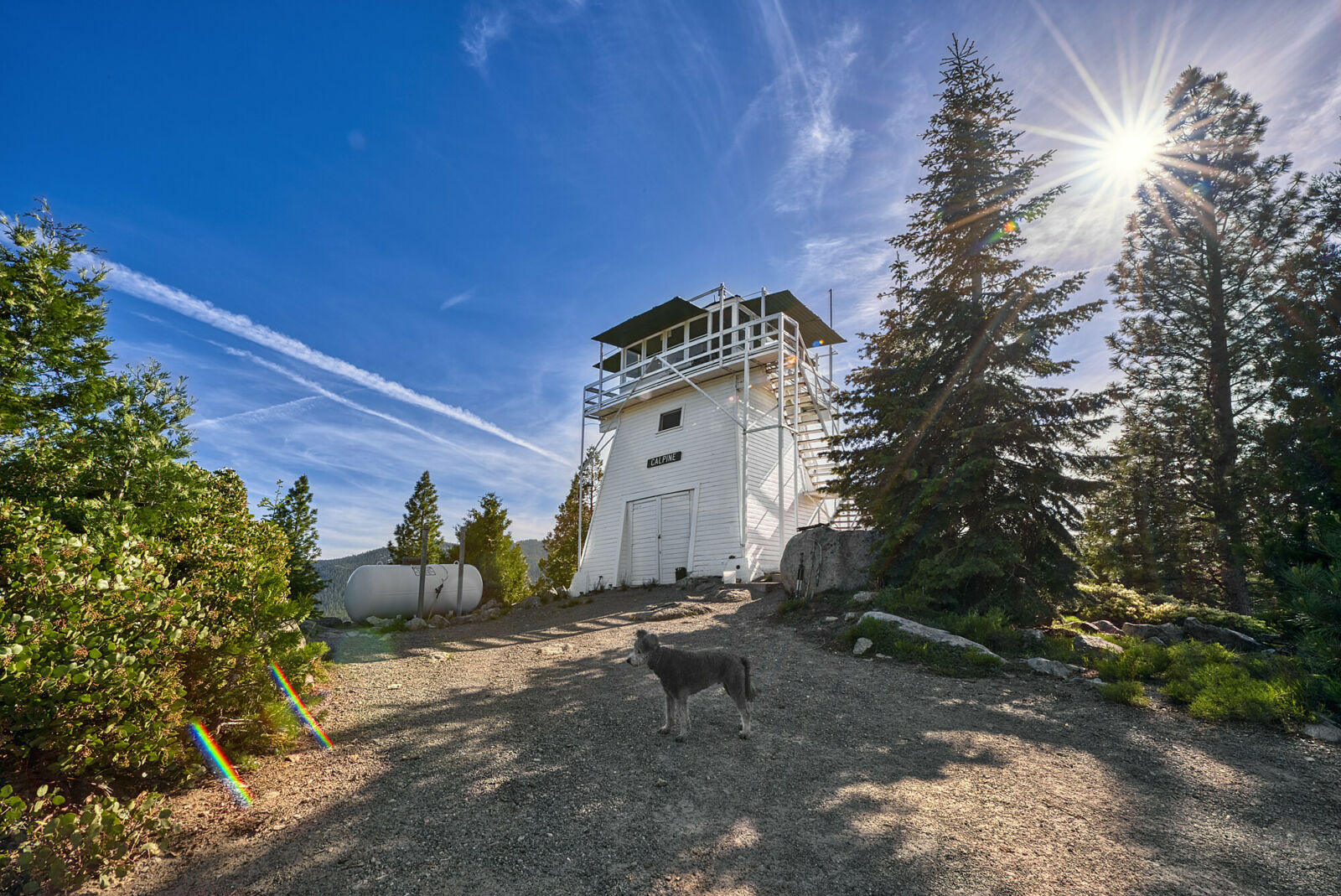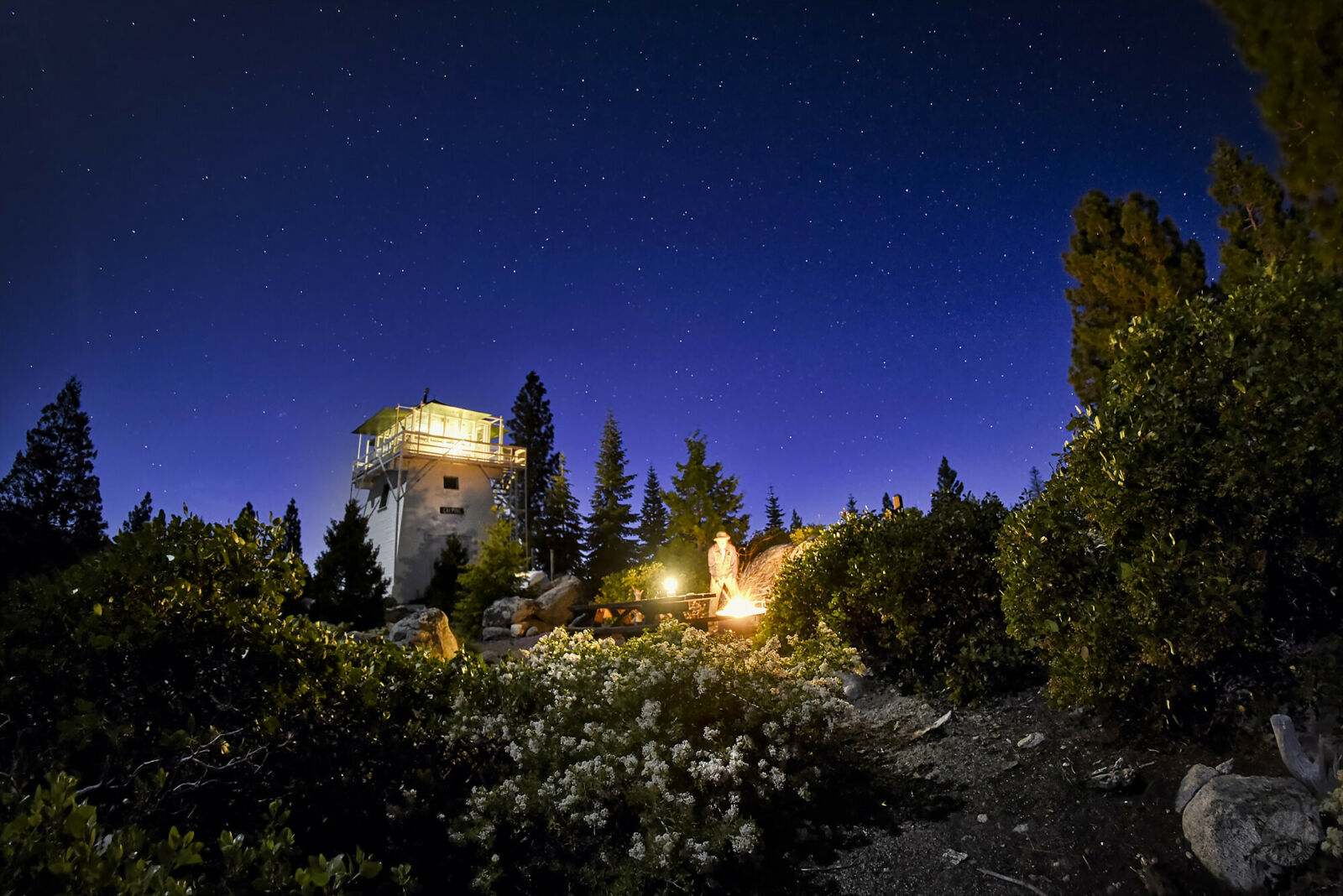 Picturesque from the outside, Calpine Lookout is pretty cramped inside, especially with two or more people. The dog and I often had trouble getting around the 14' by 14' interior without tripping over each other. The two twin beds take up most of the room.
Amenities like propane lights, heater and a cook stove are available. There is no refrigerator. The baking part of the stove was not working during our visit but the four burners on top worked okay. There is also a sink and enough counter space to prepare a good meal. The drain was disconnected, but if you put a bucket under the sink you can still use it. Just don't forget to empty it when it gets full.
Outside the lookout you'll find a very nice campfire area among the giant boulders that occupy much of the hilltop. The picnic table was damaged but still usable. Calpine hilltop stretches for miles so there are many trails and scenic viewpoints to explore. Since highway 89 is only a couple miles away you can also find other attractions within a short driving distance.
Woody the dog and I spent five nights at Calpine Lookout in June, 2019.
See more photos on Flickr here.
Learn more and reserve the lookout tower here.
About the Author
Terry Musgrove lives in Oregon City, Oregon, with his wife and two Hungarian Pumi dogs. After retiring from his job, as a government TV video producer, he set out to create a photographic record of U.S. Forest Service rentals in the Pacific Northwest.