National Forests might not be an obvious place to search for summer beach adventures, but for nature lovers, their wild and scenic beauty easily outshines more popular and developed shorelines. Here are five National Forests with spectacular beaches, unique coastal ecosystems, and scenic vistas that fill visitors with awe and make them beloved recreation destinations for millions of Americans every year.
Croatan National Forest
Tucked between tidal rivers and barrier island sound, the Croatan National Forest is home to many of Eastern North Carolina's most iconic costal environments, including long leaf pine forests, saltwater estuaries, and sandy beaches.
The abundance of both freshwater and saltwater on the Croatan provides visitors with ample opportunities for recreation and nature watching. This makes it the prefect destination for naturalists and more adventurous beachgoers. Try canoeing along the interpretive water trail on Brice Creek, or paddle around the forest on the Saltwater Adventure Trail, and keep your eyes peeled for black bears, river otters, alligators, and bald eagles. The Croatan National Forest also offers a variety of long- and short-distance trails for hiking, biking, horseback riding, and motoring in an all-terrain vehicle to explore the beauty of its many ecosystems.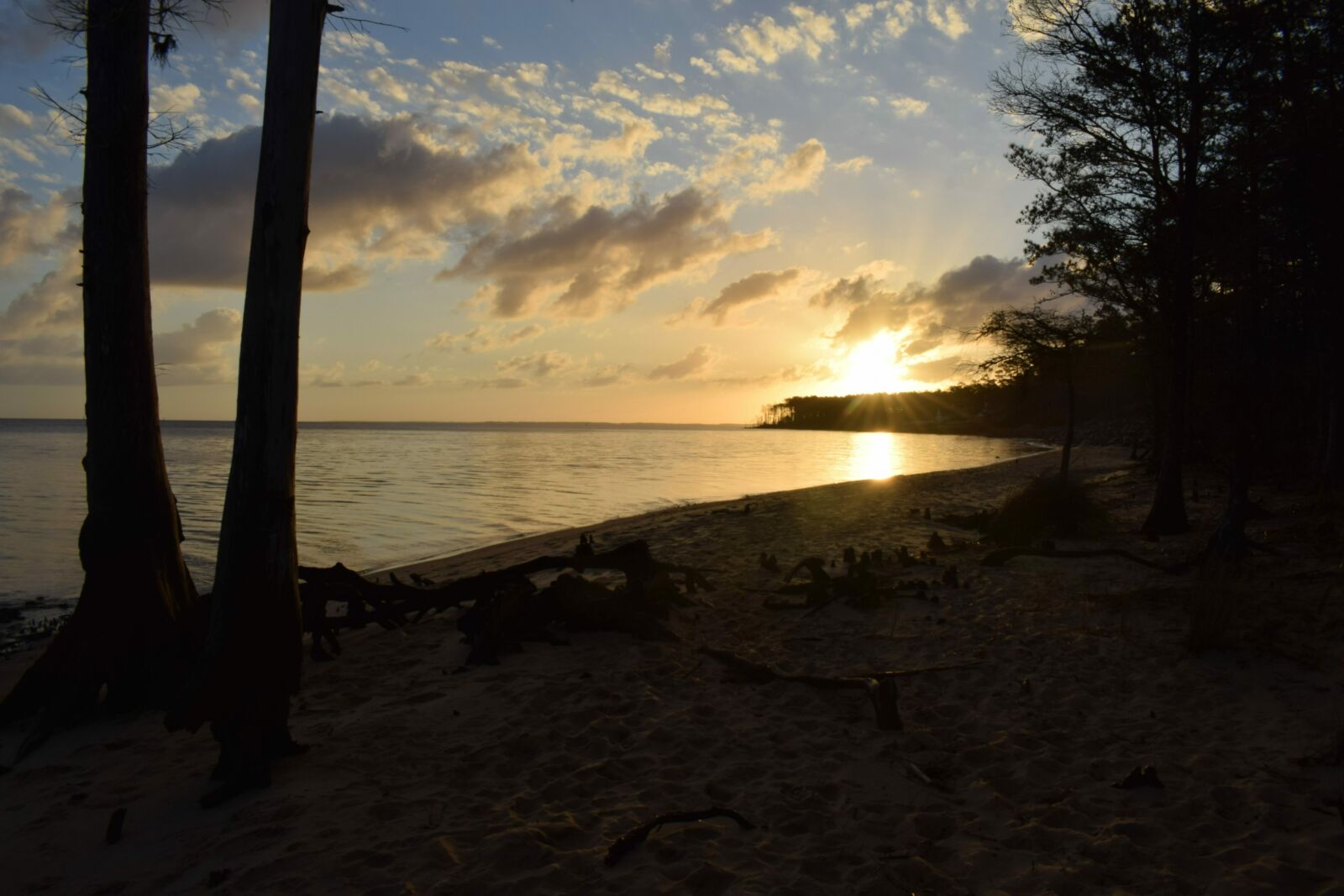 If you are still missing that classic beach experience, visit the Neuse River/Flanners Beach Recreation Area. Here you will find shaded campsites, a large grassy picnic area, and access to the sandy shores of the Neuse River where there are plenty of opportunities to fish, sunbath, and beachcomb.
Los Padres National Forest
From dramatic cliffs with breathtaking waterfalls, rocky shores perfect for the avid tide pooler, to sandy California beaches suitable for surfing, fishing and swimming, the Los Padres National Forest has something to offer every kind of beachgoer.
Los Padres' has many beautiful beaches to explore, but here are two to get you started.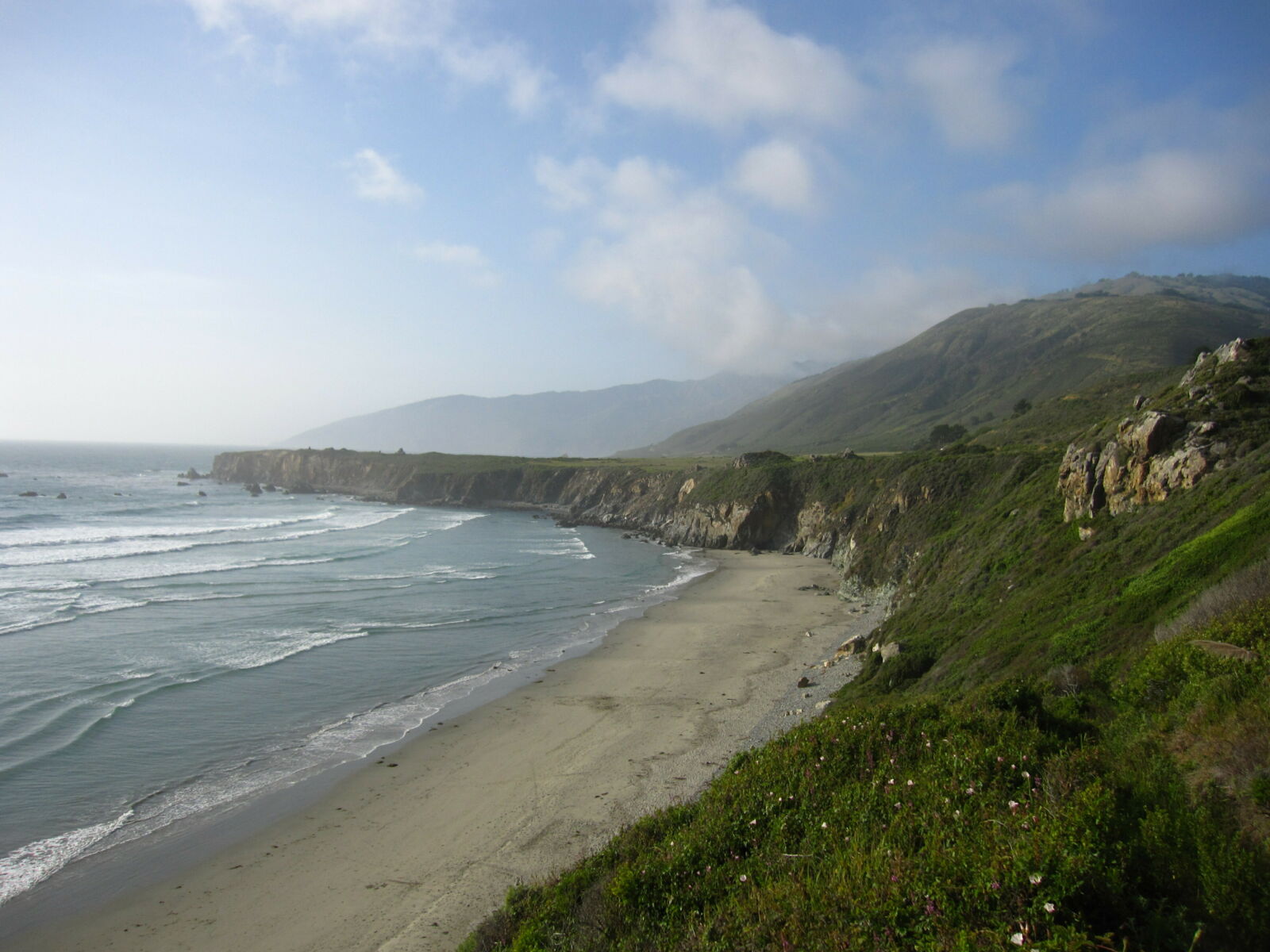 The Sand Dollar Beach Day Use Area offers visitors a classic Southern California beach experience. The short trail from the parking lot to the beach has two vistas where you can see stunning panoramic views of the Pacific Ocean and surrounding mountains before you descend to the beach. The beach itself offers a wide expanse of pale sand and access to the water, perfect for surfing, swimming, building sandcastles, and relaxing on the beach.
The Pfeiffer Beach Day Use Area also offers sandy beaches, but is better known for the awesome rock formations that dot the shoreline. The Keyhole Arch, a large sea stack of orange rock just offshore, has made the beach a destination for photographers, picnickers, and anyone who wants to relax and take in the beauty of the landscape. Pfeiffer beach is particularly well known for its spectacular west coast sunsets and how the light shines on and through the Keyhole Arch.
Hiawatha National Forest
With over 100 miles of shoreline on Lakes Superior, Huron, and Michigan, the Hiawatha National Forest has a wider variety of waterfront recreation opportunities than almost any other beach on this list. From rocky beaches to sandy beaches and even plenty of inland beaches, there are plenty of ways to enjoy the water and appreciate the area's complex ecosystems and culture.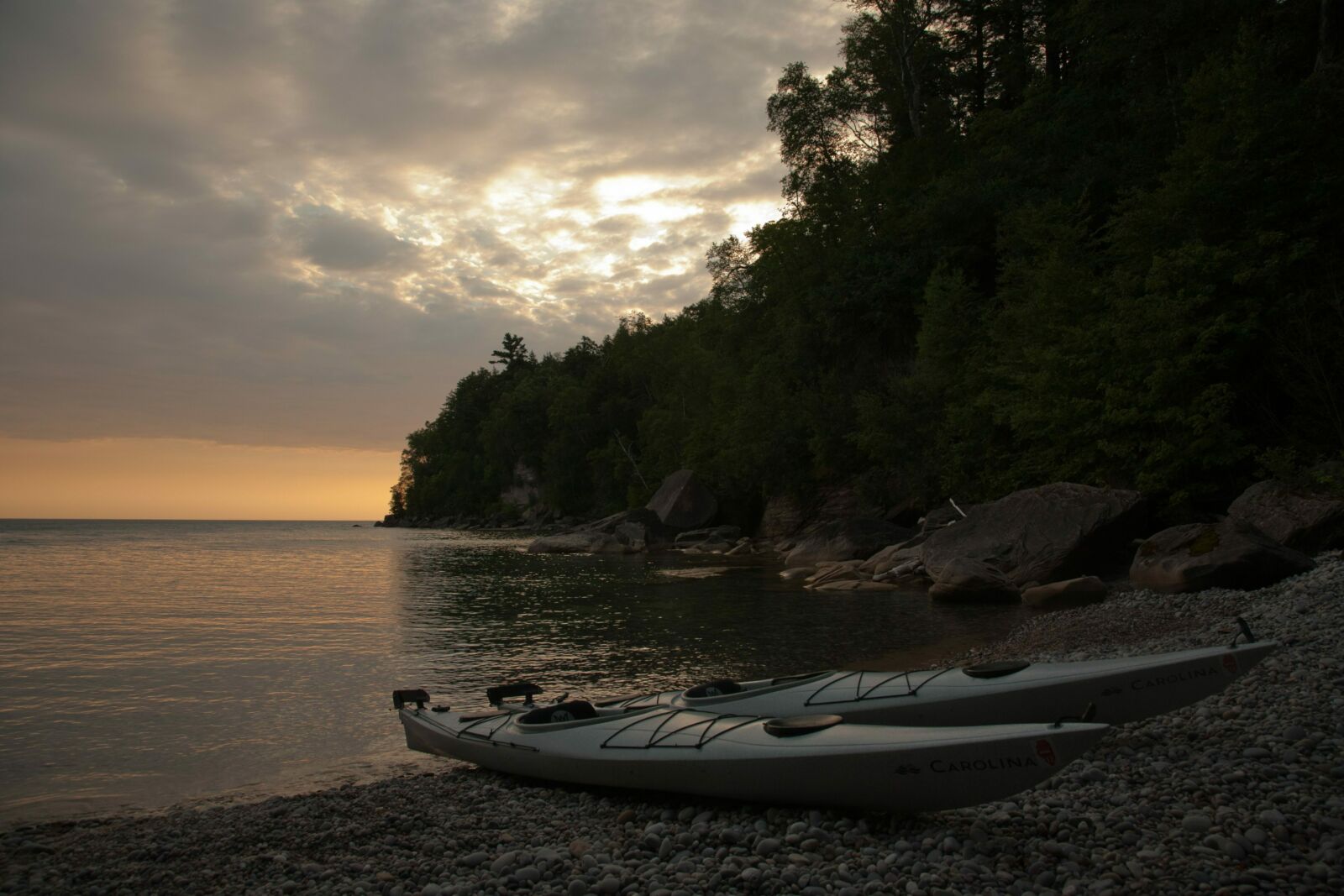 Looking for a place to start? Check out the Grand Island National Recreation Area just offshore from Munising, Michigan on Lake Superior. Just like the rest of the Hiawatha National Forest, Grand Island has a little bit of everything for summer beach adventures. Hike or bike the island's deep hard wood interior, kayak beneath the island's soaring sandstone cliffs, comb the island's sandy beaches for treasures, or visit the Grand Island North Light.
Siuslaw National Forest
The Siuslaw National Forest is home to some of the most treasured ecosystems in the Pacific Northwest from Oregon's towering coastal forests to the Oregon Dunes National Recreation Area and the beaches of the Pacific Ocean. The Siuslaw National Forest provides access to Oregon's most spectacular public beaches – many of which can also be enjoyed from Highway 101 if you are looking for a scenic drive.
Cape Perpetua Scenic Area is filled with amazing geological features like Thor's Well, Sprouting Horns, and Devils Churn that are a must-see for people who love the rocky beaches of the Pacific Coast. There are also plenty of trails off the highway hikers can take for even more specular views of the ocean below. Try the Saint Perpetua National Recreation Trail where on clear days views from the overlook at the top extend nearly 40 miles out to sea.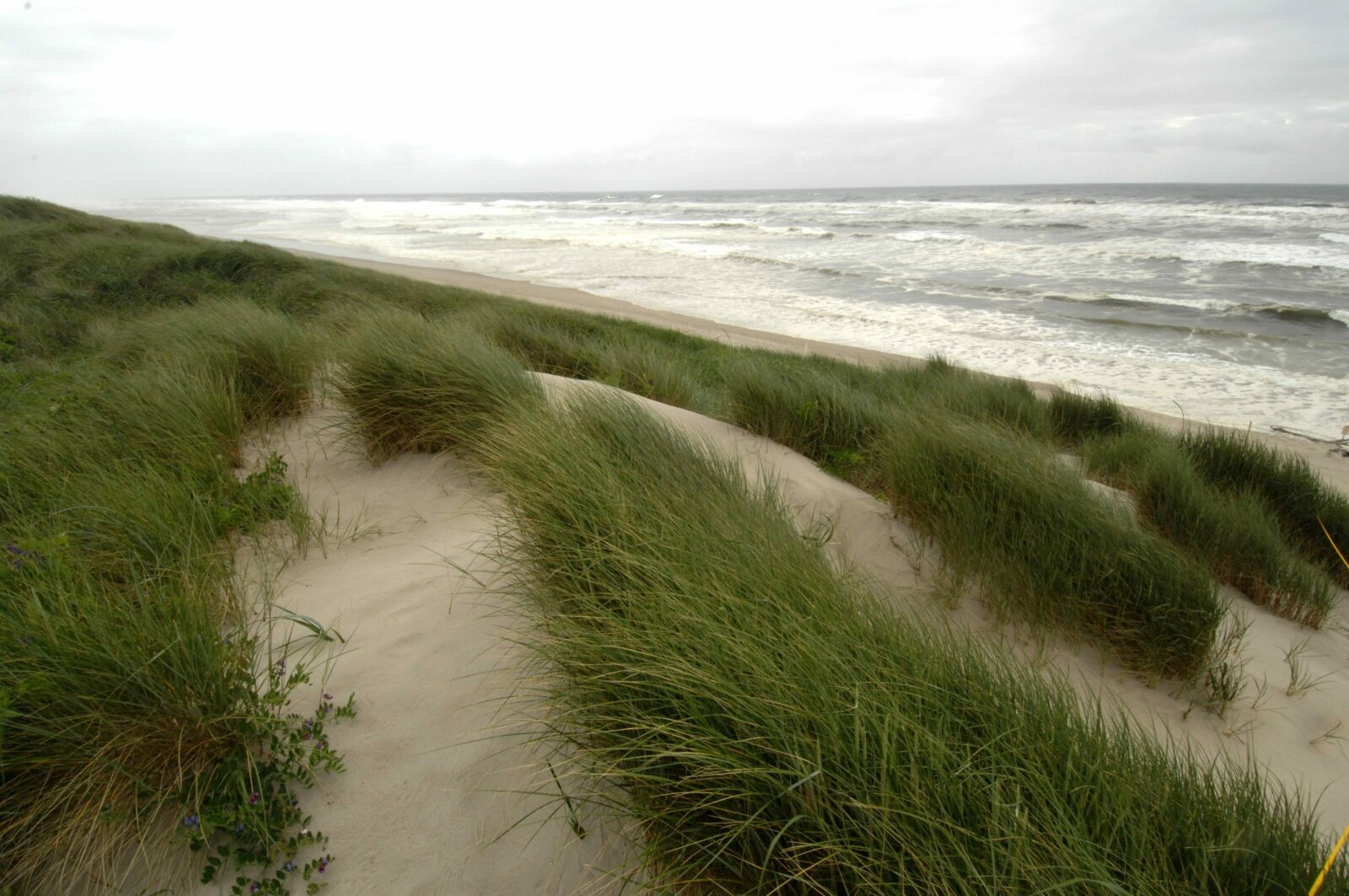 If you are looking for more sand, try the Oregon Dunes National Recreation Area. One of the largest expanses of temperate coastal sand dunes in the world, the Oregon Dunes National Recreation Area offers visitors rare views of dunes, forests, and ocean all in close proximity to one another. You can explore the dunes of foot or take one of the many dune buggy trails.
Huron-Manistee National Forest
Many of the beaches across the Great Lakes region are renowned for their sand, surf, and proximity to great fishing and paddling. The beaches of the Huron-Manistee National Forest are no exception, but in addition to sand and surf, visitors can also experience a one-of-a-kind coastal dune ecosystem at the Nordhouse Dunes Wilderness Area. The Nordhouse Dunes Wilderness Area stretches 3,500 acres along Lake Michigan's eastern shoreline between Ludington and Manistee and is a popular spot for hiking, camping, and beach combing.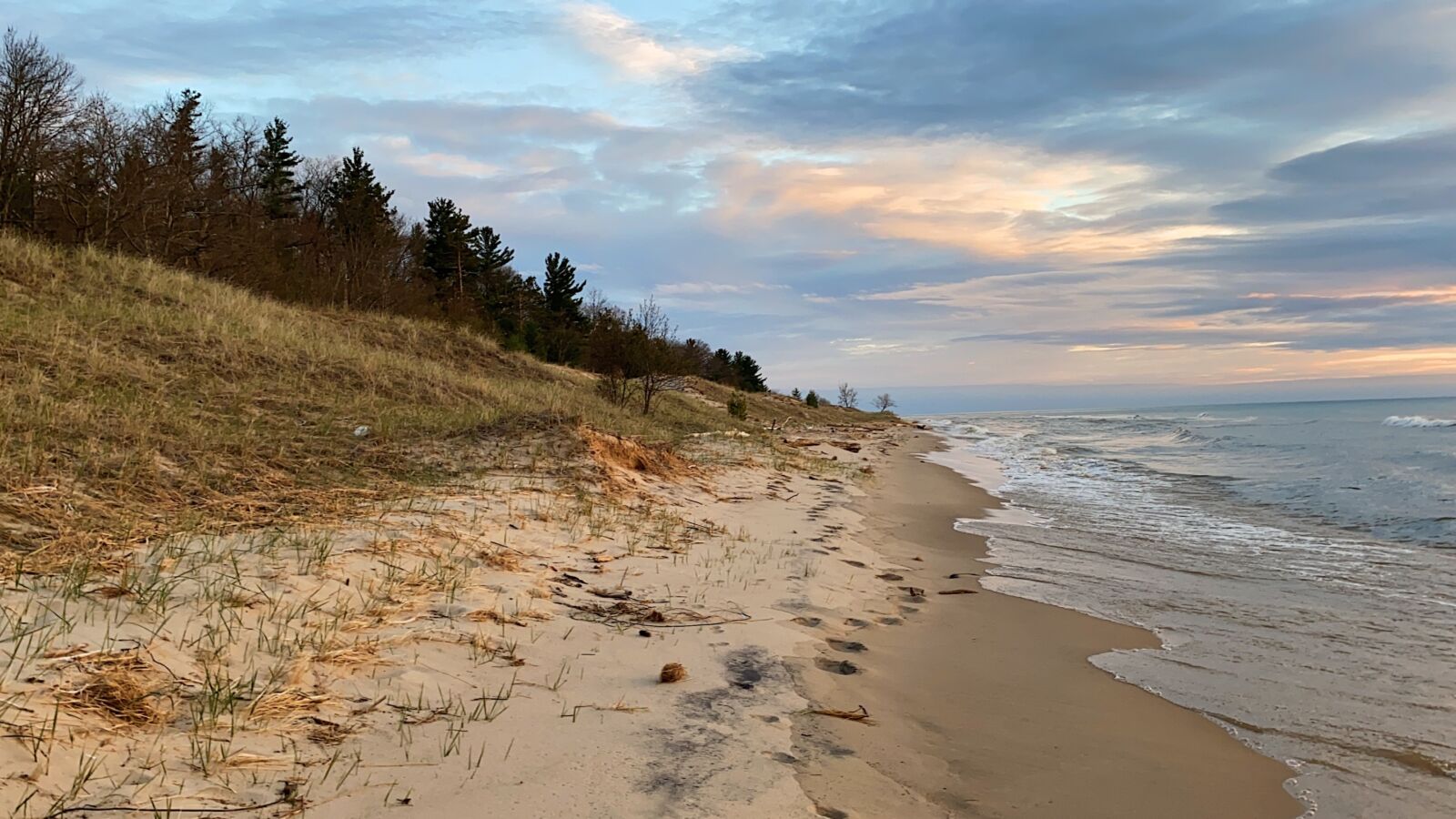 Miles of undeveloped beach makes this wilderness a birdwatcher's paradise. Keep an eye out for the Piping Plover – this small shoreline bird can only be found in the coastal dune ecosystems of Michigan and is an iconic part of the wilderness' complex ecology. Bald eagles, songbirds, and waterfowl also call this wilderness home.
Help Keep Coastlines Wild and Scenic
Beaches and dunes are some of the most beloved public lands in the National Forest System and get millions of visitors every year. Help save them from being loved to death! Remember to always #LeaveNoTrace, recreate responsibly, and learn about the rules you need to follow to protect these landscapes at the local visitor center or ranger office.
Cover photo by Lawler Dan.
--------
As you've just read, the National Forest System is large and varied. Your unrestricted support enables the National Forest Foundation to work across the entire National Forest System so we can apply funds to the highest priority projects. Please consider making a general gift today to support this critical work by clicking here. Thank you!