Prescott National Forest
Prescott National Forest lies in a mountainous section of central Arizona between forested plateaus to the north and arid desert to the south.
The natural beauty of the Prescott National Forest--mountain tops, clear lakes and rivers, great varieties of fish, unique wildlife, and remnants of cultural heritage--provides a setting for diverse outdoor recreation.
The Prescott National Forest is divided into three Ranger Districts: Chino Valley; Bradshaw; and Verde.

The Bradshaw Mountains, located south of Prescott, have long been known for being one of the most mineralized mountain ranges in the world. As early as the mid-1800's, mining first brought settlers to this part of Arizona. Mount Union, in the Bradshaws, is the highest elevation on the Forest, at nearly 8,000 feet.

The Prescott National Forest is guardian eight Wilderness Areas. Of these, Granite Mountain Wilderness is the most popular because it is only 20 minutes from Prescott by paved road.

The Forest has nearly 450 miles of scenic trails for hiking, backpacking, horseback riding, or mountain biking. The Prescott also contains one National Recreational Trail (Granite Mountain Trail) and one National Historic Study trail (General Crook Trail). The mild climate allows the trails to be enjoyed year-round.

For the more daring visitors, the Forest offers opportunities for hang gliding, technical rock climbing and bouldering, whitewater rafting, and excellent mountain bicycling.

The Prescott National Forest offers the angler both cold and warmwater fishingopportunities.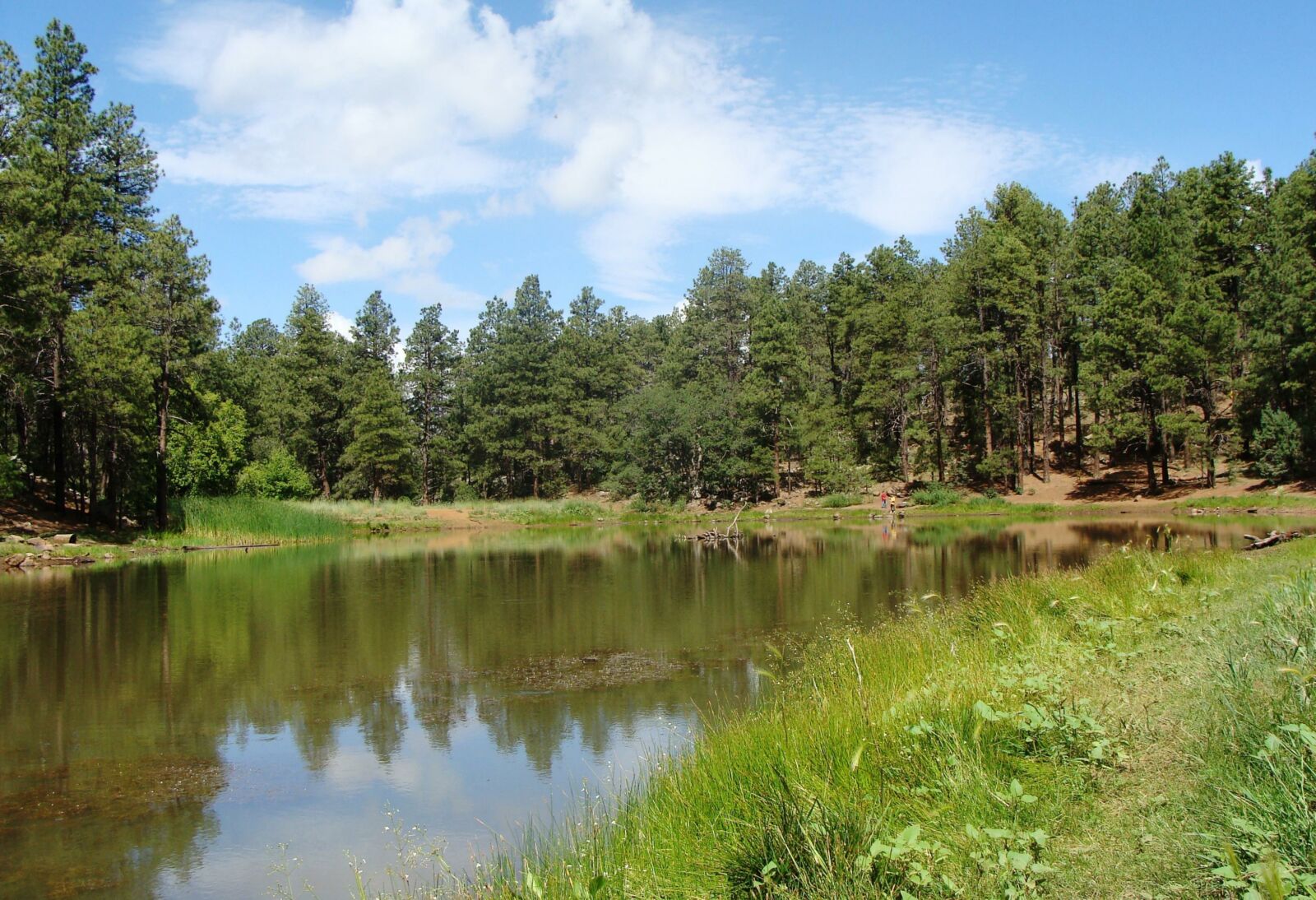 Lynx Lake Recreation Area is one of the most popular recreation areas in central Arizona. Mild weather, the cool ponderosa pine forest, a serene 55-acre lake, trout fishing, boating, hiking, mountain biking, horseback riding, archaeological sites, and bird watching attract visitors and bring them back again and again.
The Verde River is one of Arizona's major perennial rivers and a treasured resource. It provides lush riparian habitat, abundant wildlife, diverse recreational opportunities, and spectacular scenery.

The majority of the upper and lower Verde River passes through National Forestlands that is open to public recreation of all kinds. Fishing, boating, swimming, picnicking, camping, birdwatching, and sightseeing are all popular activities. The lower river is designated a Wild and Scenic River and offers the opportunity to fish by boat from Beasley Flat to Childs.

Enjoy your visit to the Prescott by camping or renting the historic Sycamore Cabin. Located at an elevation of 4,000 feet, the cabin has running water, hot water, a flush toilet, shower, electricity, kitchen, and heating and air-conditioning. It also has a functional wood stove.