Shawnee National Forest
The Shawnee National Forest is located in southern Illinois. Known as the-land-between-the-rivers, the Shawnee Forest is bordered on the east by the Ohio River and on the west by the Mississippi Rive
The Shawnee National Forest is located at the junction of five physiographic regions and at the edge of the glaciated area, which results in a wide diversity of flora and fauna, and unique geologic features. The Forest also contains a number of Wilderness Areas.
There are many miles of diverse hiking and backpacking trails in the Shawnee National Forest including the 160-mile River to River Trail. Equestrians will enjoy the horseback riding and horse camps throughout the Forest. There are a number ofcampgrounds in the Forest.

The Forest has over 146 miles of rivers and streams, with more than 200 individual lakes and ponds encompassing 5,200 surface acres, spread over several physiographic provinces. These aquatic habitats support over 100 species of freshwater fish and mussels, as well as, diverse recreational fisheries. Excellent fishing opportunities abound.

Hunting is allowed on this Forest, but ATV use is prohibited. The Shawnee National Forest authorizes commercial outfitting for summer, fall, and winter activities by permitted outfitters.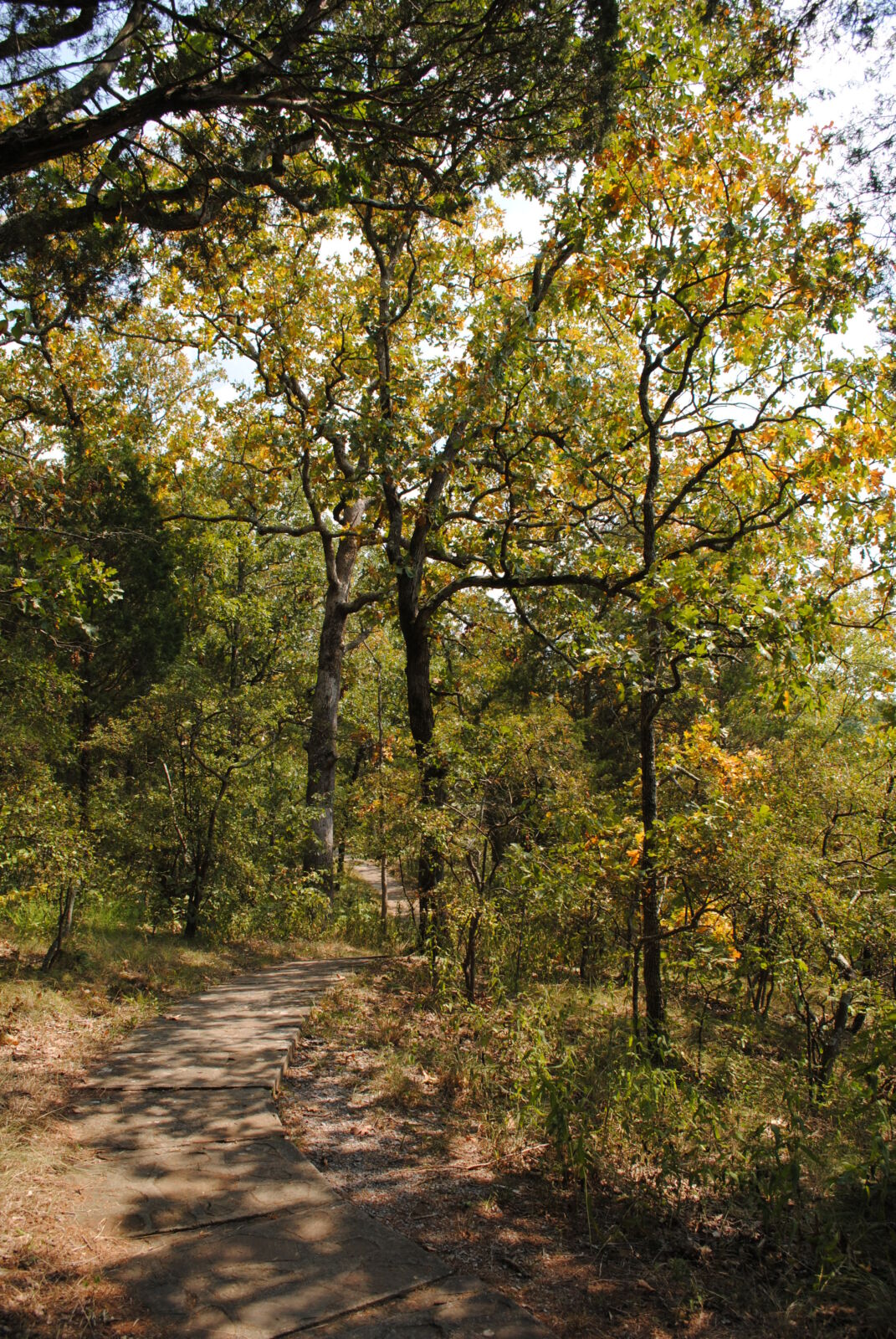 Enjoy the sights from your car along the two Scenic Drives that meander this Forest. The Ohio River National Scenic Byway transverses three states, Ohio, Indiana, and Illinois. The Illinois portion is approximately 300 miles and ends at the confluence of the Ohio and Mississippi Rivers in Cairo, Illinois.
Plant life is extremely diverse and ranges from sun-loving species to those that grow in dense shade. Tree cover dominates the publicly owned acreage, and is a significant component on privately-owned lands. Oak-hickory is the predominant timber type, however, many other commercially important timber species also occupy significant acreages.

More than 500 wildlife species can be found within the Forest, including 48 mammals, 237 birds, 52 reptiles, 57 amphibians, and 109 species of fish. There are seven federally-listed threatened and endangered species inhabiting the Forest, as well as 33 species which are considered regionally sensitive, and 114 Forest-listed species.