Huron-Manistee National Forests
The Huron-Manistee National Forests comprise almost a million acres extending across the northern lower peninsula of Michigan. The Huron-Manistee National Forests provide recreation for visitors, habitat for fish and wildlife.
The Huron-Manistee boasts thousands of lakes and miles of sparkling rivers and streams. The nationally-known Pere Marquette and Au Sable Rivers offer quality canoeing and fishing.
Over 330 miles of trails are available for hiking on the Huron-Manistee National Forests. Some of which are shared trails with horses, or cross-country skiers in the winter months. The hiking and horse trails are often linear, while the cross-country and interpretive (nature) trails are usually loops of varied lengths.

There are developed and primitive campgrounds throughout the Forests. Enjoy your relaxing campspot, or engage in any number of recreation activities: fishing, hunting, mountain biking, canoeing or boating, and off-roading. Winter recreation includes: snowmobilingand cross country skiing.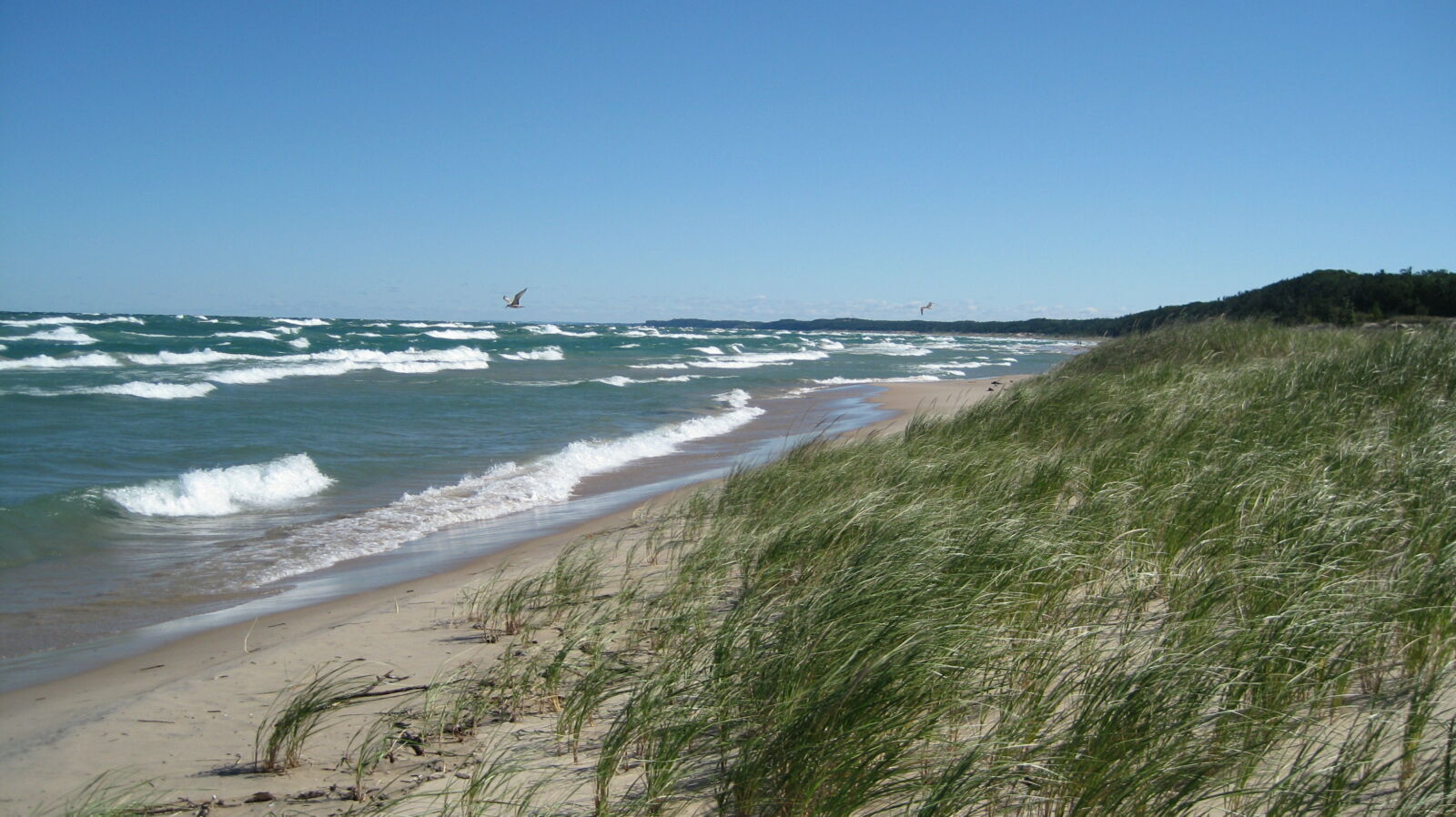 Nordhouse Dunes Wilderness is a small area (3,450 acres) situated on the east shore of Lake Michigan. It is one of the few wilderness areas in the U.S. with an extensive lake shore dunes ecosystem.
Most of the dunes are 3,500 to 4,000 years old and some stand about 140 feet higher than the lake. Unlike other dune systems, the Nordhouse Dunes are interspersed with woody vegetation such as juniper, jack pine and hemlock. There are many small water holes and marshes dotting the landscape and dune grass covers many of the dunes. The beach is wide and sandy, excellent for solitary walks and sunset viewing.